Description
SLAC presents DR. SEUSS'S THE CAT IN THE HAT adapted by Katie Mitchell from December 6 – December 28, 2013 for its 5th annual children's show. This adaptation of Dr. Seuss's classic, which stays true to the book, will be staged at SLAC for all to look. This beloved tale is told with sounds, music and noises, bringing to audiences young and old oh so much joyses. When the Cat comes to play on a wet rainy day, there is mischief around and Fish's worries abound. The Boy and young Sally just don't know what to do, your family won't want to miss this, I wouldn't, would you?
This production is for an all ages audience.
The National Theatre of Great Britain's Production of THE CAT IN THE HAT was orginally created by:
Director: Katie Mitchell
Designer: Vicki Mortimer
Lighting Designer: Jon Clark
Music: Paul Clark
Sound Designer: Gareth Fry
Movement Direcotr: Joseph Alford
Producer: Padraig Crusack
Dr. Seuss's THE CAT IN THE HAT is presented through special arrangement with Music Theatre International (MTI).
All authroized performance materials are also supplied by MTI.
421 West 54th Street New York, NY 10019
Phone: 212-541-4684 | Fax: 212-397-4684 | www.MTIShows.com
Dr. Seuss text, images and characters TM and (R) 2009 Dr. Seuss Enterprises, L.P.
Cast & Creative Team
Austin Archer
Austin is very happy to be back for a third year with SLAC's children's theatre series after having appeared as Duck last year in CLICK CLACK MOO: COWS THAT TYPE and Sharktooth in HOW I BECAME A PIRATE. Other SLAC credits include, Nephi Jensen in SATURDAY'S VOYEUR 2012 and 2013, James Monroe in BLOODY BLOODY ANDREW JACKSON, Haemon in TOO MUCH MEMORY, and Patty Henry in SATURDAY'S VOYEUR 2011. He has been an avid performer since a very young age; and he studied musical theatre at Weber State University. Austin thanks his wonderful family for all of their love and support!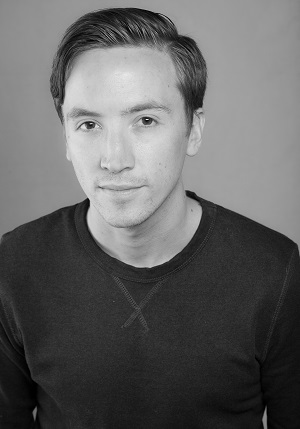 Elena Dern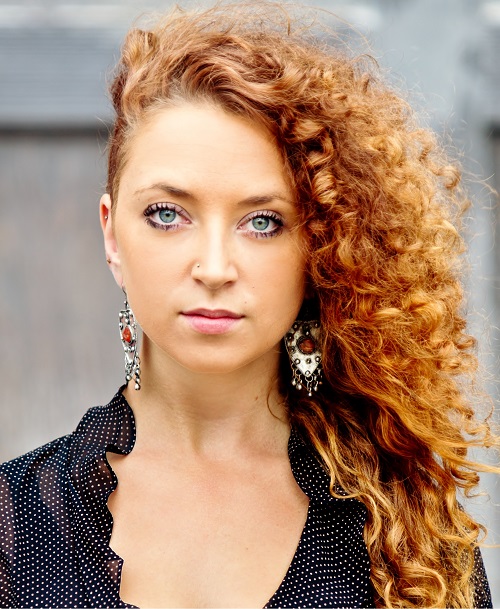 Elena is ecstatic to be appearing in her third show at SLAC! She was most recently involved in Pygmalion's reading of WRESTLING WITH ANGELS by local playwright Deborah Threedy. She is a graduate of the Actor Training Program at the University of Utah. Past theatre credits include: SLAC's BLOODY BLOODY ANDREW JACKSON and SATURDAY'S VOYEUR 2012, The Babcock Theatre's A FLEA IN HER EAR (Raymonde), THE ADDING MACHINE, HAIR and THE ROCKY HORROW SHOW. She has also been seen at Studio 115 in THE WILD PARTY (Madelaine True) and FIFTH OF JULY (Gwen Landis). Elena has also worked as assistant choreographer for SATURDAY'S VOYEUR 2013with SLAC and RENT with Utah Repertory Theatre. She would like to thank her family and friends for their never ending love and support!
Jenessa Bowen
Janessa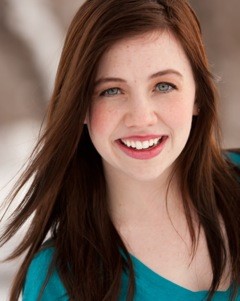 is back for her second production at SLAC after playing a Sister Docent this past summer in SATURDAYS VOYEUR 2013; and she is ready to cause some more havoc and chaos! Previous credits include Ruby in SHELTER (Off-Bro), Little Red in INTO THE WOODS, Natalie in NEXT TO NORMAL, Adelaide in GUYS AND DOLLS, Annabel Glick in LUCKY STIFF (Irene Ryan nomination & semi-finalist for Irene Ryan competition in LA), Jolene in DIRTY ROTTEN SCOUNDRELS, Peggy Swift in FATHER OF THE BRIDE, Erin in RING OF FIRE, Nehebka in AIDA, Mary Lennox in THE SECRET GARDEN, Anybodys in WEST SIDE STORY, Adele in JANE EYRE, Lulu in NUPTIALS and many others. Jenessa will earn her BS in Musical Theatre at Weber State University this upcoming spring. "A HUGE thank you to everyone at SLAC. You have all given me a giant step and an open door towards my career as an actor. Love you guys!"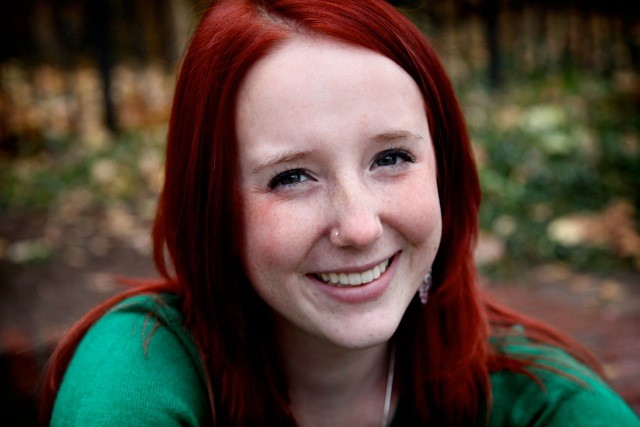 Connor Norton
Connor is thrilled to be a part of SLAC's DR. SEUSS'S THE CAT IN THE HAT. She is currently pursuing a BFA in Musical Theatre Performance at the University of Utah and is a Reno, NV native. Previous credits include RENT (Utah Rep.), SATURDAY'S VOYEUR 2013, BLOODY BLOODY ANDREW JACKSON (SLAC), THE WILD PARTY (Studio 115), AIDA (Interlochen) and 2012 SUMMER BROADWAY REVUE (Lagoon). She would like to thank her family for their continued love and support.
Jaten McGriff
This is Jaten's first production here at SLAC. He is very grateful to debut while performing in such a brilliant piece by such a respected author. All movement and puppetry experience come from training with Dr. Jerry Gardner of the University of Utah. Jaten is a Salt Lake native and recent graduate from the U of U's Actor's Training Program. Previous credits include: A FLEA IN HER EAR (Chandebise/Poche), VERNON GOD LITTLE (Vernon) and ALL MY SONS (Dr. Baylis). Jaten would like to thank his fiancé and family for their super support.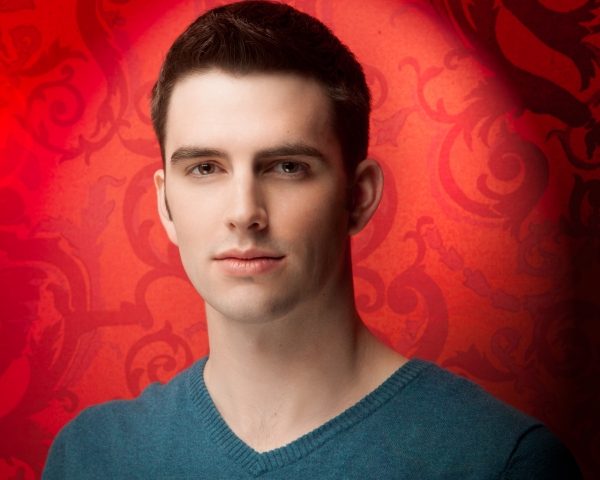 Luke Monday
Luke is thrilled to bring to life the story of DR. SEUSS'S THE CAT IN THE HAT at SLAC! Audiences may recognize Luke from such venues as Lagoon Amusement Park, Hale Centre Theater, Centerpoint Legacy Theater, Grand Theater and the Egyptian Theater in Park City. A recent graduate from Weber State University in Musical Theater, his favorite credits include; Gabe in NEXT TO NORMAL, Chad in ALL SHOOK UP, Vinnie Di Ruzzio in LUCKY STIFF (Irene Ryan Nomination), Ensemble in UNDER CONSTRUCTION (Irene Ryan Nomination) and Ensemble in HAIR (Fabby Award Nomination). Many thanks to Penny, Cynthia and Keven for this opportunity! "Today you are you, that is truer than true. There is no one alive, who is youer than you!"
Dr. Seuss (Author and Illustrator)
Dr. Seuss's real name was Theodor Seuss Geisel, he used the name "Dr. Seuss" in honor of his father who wanted him to become a professor. Dr. Seuss grew up in Springfield, Massachusetts. He attended Dartmouth College and Oxford University. He was a cartoonist for several magazines and made training films during World War II. He died at the age of 87 having won two Academy awards, two Emmy awards, a Peabody award and the Pulitzer Prize. His legacy continues with 44 children's books, 11 children's television specials, a Broadway musical and three feature-length films.
Katie Mitchell (Adapter)
Katie is an Associate of the Royal National Theatre. She has been described as "a director who polarizes audiences like no other" and "the closest thing the British theatre has to an auteur." She studied under Lev Dodin and Tadeusz Kantor and is particularly inspired by Eastern European theatre. THE PHOENICIAN WOMEN won her the Evening Standard Award for Best Director in 1996. She was also formerly an associate director at the Royal Court Theatre. Katie was appointed Officer of the Order of the British Empire in the 2009 New Year Honours.
Penny Caywood (Director)
This is Penny's fourth children's production at SLAC. Penny started acting at the age of five. Her first role was the Shy Princess in THE KING AND I, she still has the costume to prove it. Her career started early, but her talents were not limited to the stage. She traveled across the country with a youth singing group—The LaMarca American Variety Singers. She sang on children's record, attended math school in Japan, took jazz and tap, played the flute and participated in speech contests. When she was 19, Penny was involved in the creation of a youth theatre company in Palos Verdes, CA called Curtains Up! Locally Penny is best known for her work with the University of Utah's Youth Theatre where she has been the director for the past seven years. She has directed every U Youth Theatre production and is responsible for educational and outreach programming too. Penny has directed at Rogers Memorial Theatre and SLAC.
Brenda Van Der Weil (Costume Designer)
Brenda is happy to design again for SLAC's young audience. Brenda started sewing when she five. Although she spent more time with her Mom fixing the machine instead of sewing. She was thrilled with how her ideas could come to life, perfected her sewing skills and has been working ever since. Brenda is part of the design faculty for the University of Utah Theatre Department. She designs regularly for that department as well as for Pioneer Theatre Company and for SLAC. Previously she has designed for HOW I BECAME A PIRATE and IF YOU GIVE A MOUSE A COOKIE for SLAC.
Jesse Portillo (Light Designer)
Jesse is happy to work with SLAC again. He previously designed for CLICK CLACK MOO: COWS THAT TYPE, RED, HOW I BECAME A PIRATE, IF YOU GIVE A MOUSE A COOKIE, THE PERSIAN QUARTER, GO, DOG. GO! and TOO MUCH MEMORY. Locally Jesse has designed for Pygmalion Theatre, the Egyptian Theatre Company and the Babcock Theater. He is on the faculty at the University Of Utah Department Of Theatre where he teaches light design.
Josh Martin (Sound Designer)
Josh is delighted to work on another SLAC production. Selected sound design credits for Josh include VENUS IN FUR, THE EXIT INTERVIEW, SATURDAY'S VOYEUR 2013, CLICK CLACK MOO: COWS THAT TYPE and HOW I BECAME A PIRATE. In addition he is the Master Electrician at SLAC.

Kristina Pappas (Stage Manager)
Kristina is thrilled to working on DR. SEUSS'S THE CAT IN THE HAT at SLAC. Her favorite shows she has managed include THE ODYSSEY and ALIENS THE PUPPET MUSICAL at Meat and Potato Theatre, USELESS BAY at the Sundance Theatre Lab, HAIR and SPRING AWAKENING with the University of Utah's Theatre Department and THRILLER with Odyssey Dance Company. Kristina would like to thank friends and family for their unwavering support.
Janice Jenson (Company Manager)
Janice is excited to be returning to SLAC after stage managing SATURDAY'S VOYEUR 2013, 2012 and 2011. She also stage managed THE EXIT INTERVIEW, HOW TO MAKE A ROPE SWING, BLOODY BLOODY ANDREW JACKSON, COURSE 86B IN THE CATALOGUE, DOTTIE: THE SISTER LIVES ON, GOD OF CARNAGE and CIRCLE MIRROR TRANSFORMATION. Other stage management credits include TICK, TICK...BOOM!, REEFER MADNESS, A NEW BRAIN, THE BEST LITTLE WHOREHOUSE IN TEXAS (Dark Horse Theatre Company), SAM I WAS (SLAC Fringe Festival), HAIR, FAME, THE AWESOME 80'S PROM, RENTED CHRISTMAS and DANNIE AND THE DEEP BLUE SEA (Egyptian Theatre). Janice is a graduate of BYU and was selected as a USITT 2008 Stage Management Mentee, where she stage managed THE HISTORY OF DRAG. She would like to thank Max for his support.
Dani Kauerz Sloan (Educational Consultant)
Dani graduated from the University of Utah with a B.S. in Elementary Education and M. Ed. in Instructional Design and Educational Technology. Dani is a School Technology Specialist for Granite School District where she helps teachers integrate technology into the classroom. She loves iDevices, social media, inquiry-based student learning and research. Dani is married to her very own personal rock star and high school teacher, Zack. Together they have two children (one human child, Tedy and a canine child, Scout).
Cynthia Fleming (Executive Producer)
Cynthia has been in the world of dance and theatre professionally for over 35 years, during which time she performed in the Broadway, National, and International companies of A CHORUS LINE. In 1978, as a U of U Theatre student, her performing relationship with SLAC began. Since 1995 she has worn many hats at SLAC, including Choreographer, Director, Box Office Manager, and Director of Audience Services. She conceived and created the position of Director of Communication and Audience Development and assembled a communication team which generated renewed energy and excitement before taking on her current title of Executive Producer. Cynthia remains a working artist in the theatre and has choreographed SATURDAY'S VOYEUR for 14 years and has directed for three years. She has choreographed many SLAC productions including THE PERSIAN QUARTER, GO, DOG. GO! BAT BOY THE MUSICAL, AND WATER LILIES from CABBIES, COWBOYS, AND THE TREE OF THE WEEPING VIRGIN. Cynthia is proud to serve SLAC and its mission to develop and produce vital new work.
Keven Myhre (Executive Producer)
In his 19th season with the company, Keven manages all production aspects of the plays SLAC presents. He received the Mayor's Artist Award in the Performing Arts category in 2009 and was awarded the 2008 City Weekly Award for directing THE CLEAN HOUSE and MOONLIGHT AND MAGNOLIAS; he most recently directed BLOODY, BLOODY ANDREW JACKSON and RED. Having previously served as Producing Director as well as Resident Designer, and he has designed all of SLAC's sets and many of the costumes for the last 17 years. He has also designed sets for the Grand Theatre, Sundance Theatre, Pioneer Memorial Theatre, Utah Musical Theatre, the Egyptian Theatre, Kingsbury Hall and the Babcock Theatre. His work for the Utah Arts Festival includes site design for the 20th Anniversary celebration. Keven earned his BFA at the University of Utah and his MFA in Theatre at the University of Michigan.
Press & Reviews
In the Room
Director Penny Caywood Interviews Her Daughter, Presley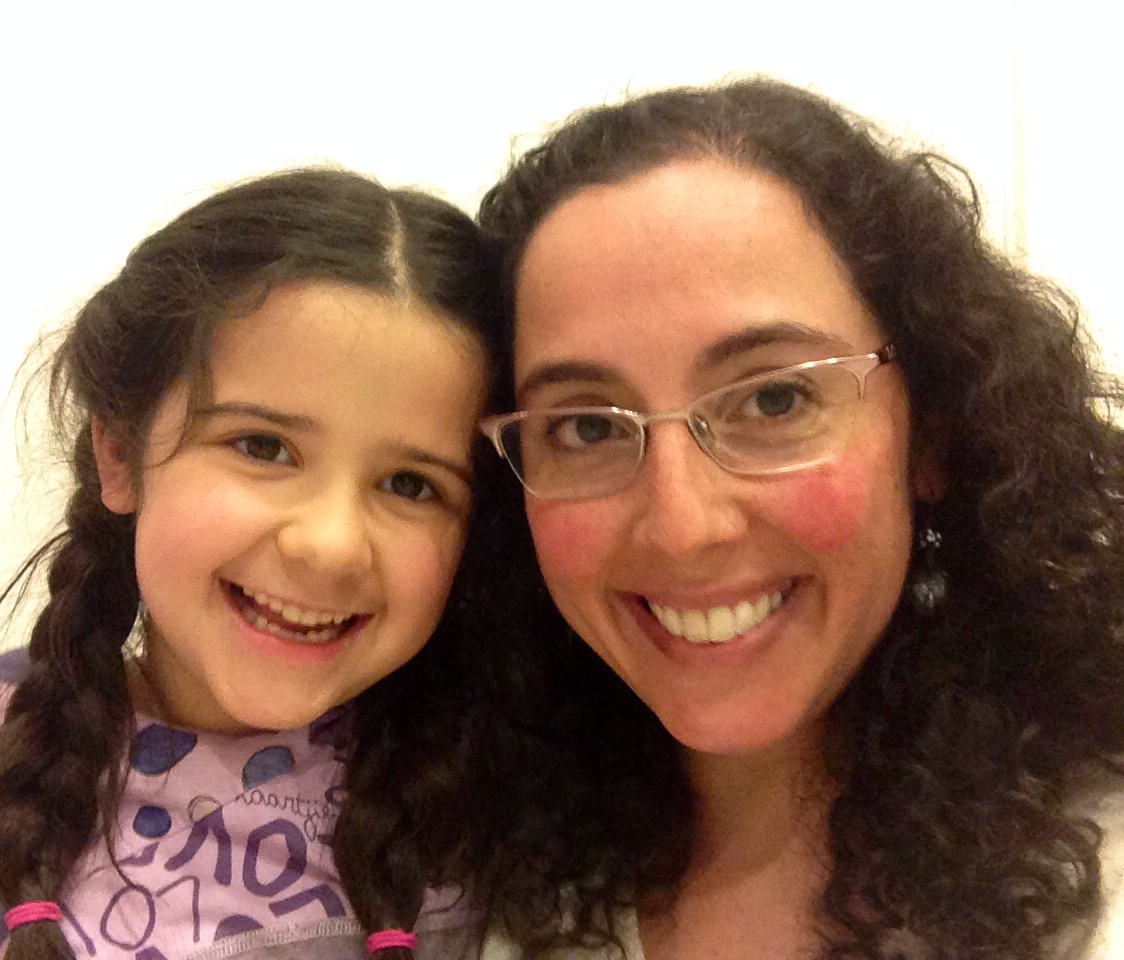 Penny: What do you know about the book THE CAT IN THE HAT?
Presley: It's really exciting, and it's a really good thing for kids because it helps you learn to read new words and all that!
Penny: Presley, you have become a really good reader this last year. Is there a Dr. Seuss book that helped you?
Presley: I'm gonna say ONE FISH TWO FISH because it's a rhyming book. It starts out with one story and then goes on to another thing. It's like several different little stories in one big book.
Penny: Do you know about Dr. Seuss – or the man who became Dr. Seuss?
Presley: The person who made up all of those stories up is a very good artist and really cool. I'm sure he was a really nice person. And if he could have written more books, they would have been amazing.
Penny: So what do you think about me directing another children's show at SLAC?
Presley: Well ... to me ... It's good for me to watch you do your directing.
Penny: Why is that good for you?
Presley: Well ... when I grow up I'm gonna be an actress. Watching you helps me get a hold of it.
Penny: A hold of what?
Prelsey: (rolling her eyes) My character, of course!
Penny: Is that what you really want to be when you grow up?
Presley: Yep! I wanna do musicals – kid musicals.
Penny: What's your favorite part of THE CAT IN THE HAT book?
Presley: My favorite part is at the very beginning, when Sally and Boy discover the Cat and the Hat right when he walks in the door. The Cat in the Hat is really the most famous person from that story. He's like 9-6-2 years old. (Mom, is there such a thing as 962?)
Penny: Yes.
Presley: Yes. 962.
Penny: What will it be like when you come see the show? Do you have any ideas for me?
Presley: Well ... your background should be white. You can paint the background and the floor white so that people will feel that they're really in the book. So if you make it like a book people will feel like they are reading the book and IN it, too.
Penny: Any other suggestions?
Presley: Yeah. The Cat in the Hat has to have an umbrella. Also, you have to make it look like rain outside the window. I could draw a picture of rain outside then you could stick it in the window if you want. Also, no one wants to see an oversized fish, so tell the costume designer that it might as well be a puppet!
Penny: Do you have any tips for the actors that I should pass along?
Presley: Tip Number 1 - Don't say other people's lines. Say your own lines. Tip Number 2 – Don't fall off the stage. Tip Number 3 – Always stay in character. Tip Number 4 – Be concentrated. Tip Number 5 – Focus. Tip Number 6 – Don't eat pancakes before you come.
Penny: What would you tell families about the show.
Presley: I think your shows are fun and only a little bit realistic. They give families a big, big, big experience together. The audience should always follow along so they don't get mixed up. Your shows also have lessons and inspire children so that when they grow up they know what to do. Have fun! And be careful around fire hydrants! (whispered - That's a little joke, Mom.)
Presley: Are you hiring me?
Penny: Well, yes, sort of. You will do some interviews and stuff.
Presley: Good. That means I get a lunch break. I'm a professional.
Photos
DR. SEUSS'S THE CAT IN THE HAT at Salt Lake Acting Company Dec. 6 - 28, 2013 with Austin Archer, Luke Monday, Elena Dern, Connor Norton, Jenessa Bowen and Jaten McGriff and directed by Penelope Caywood.
All photos by dav.d photography