Description
The second show of the season is the winner of the New York Drama Critics Best Play Award. GOOD PEOPLE, by Pulitzer Prize winning playwright, David Lindsay-Abaire, is set in working-class South Boston. This story looks at the struggles of a group of women trying to make ends meet. When tough, mouthy Margie encounters Mike, who got out of Southie and became a successful doctor, she's forced to look at her life choices. GOOD PEOPLE is an affectionate look at the 'haves' and 'have nots'.
Performances will take place in the 160-seat Upstairs Theatre Wednesdays through Saturdays at 7:30 p.m. and Sundays at 1 p.m. and 6 p.m. The run time is approximately 2 hours and 15 minutes with a 10 minute intermission following Act I.
This production is for mature audiences only.
Cast & Creative Team
Nell Gwynn* (Margie)
Nell is very happy to be back at Salt Lake Acting Company with this tremendous company for GOOD PEOPLE. Other SLAC credits include; Eunice in THE EXIT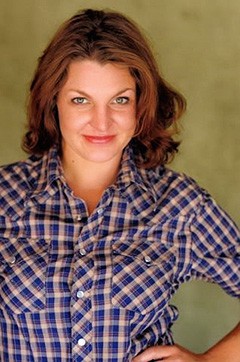 INTERVIEW, Veronica Novak in GOD OF CARNAGE, Ann/Emily Gilles in THE PERSIAN QUARTER and The Angel and others in ANGELS IN AMERICA. NYC credits include; David Johnston's THE ORESTEIA and CANDY & DOROTHY (GLAAD New Media Award Winner), Tom Rowan's KISS & CRY ( GLAAD New Media Award Nominee, Innovative Theatre Award Nomination-Best Supporting Actress), COUNSELLOR AT LAW ( Lortel Award Winner-Best Revival, Obie Award Winner-Director Dan Wackerman), Robyn Burland's PIECEWORK and Charles Mee's BIG LOVE at Theatre for a New City, among others. Nell's Shakespeare credits include; Adriana in COMEDY OF ERRORS, Regan in KING LEAR, Celia in AS YOU LIKE IT, Mistress Ford in MERRY WIVES OF WINDSOR and Maria in TWELFTH NIGHT—all with Princeton Repertory Company. She has played Lady Macbeth with Frog and Peach Theatre Company and Center Stage, NY. She has traveled with shows to Key West, Cape Cod, and Charleston, SC. Nell can currently be seen in the short films RED FLAG, MONSURA IS WAITING and AFTER WE REST. Many big time thanks to Dan, Miss D, the puppies, Keven, Cynthia and all of you.
Robert Scott Smith* (Mike)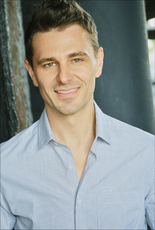 Scott's previous credit with Salt Lake Acting Company include CHARM, SWIMMING IN THE SHALLOWS, SIX YEARS, BIG LOVE, BATBOY: THE MUSICAL and GROSS INDECENCY. Other Salt Lake City acting credits include SHH! BURLESQUE, PAINS OF YOUTH and SANTALAND DIARIES with Tooth and Nail Theatre and BASH at Plan-B Theatre. His New York City credits include KEEPING ISHMAEL (Workshop); PERICLES (SLANT); and the co-development of Roger Benington's new work, MORMON BIRD PLAY. His film and TV credits include BLESSING, ANIMAE, GUIDING LIGHT and THE UNFORTUNATE MOMENT OF MISUNDERSTANDING by Jim Fiscus. He graduated with an MFA from the Old Globe Theatre in San Diego and a BFA from the actor training program at the University of Utah. When Scott was the Creative Director at The Leonardo, he developed the POPUP@LEO program. With POPUP, he co-created and performed in SENSES 5, LOVE and MIND OVER MATTER. Scott is also the Founder and Co-Artistic Director Flying Bobcat Theatrical Laboratory.
Michelle Patrick (Kate)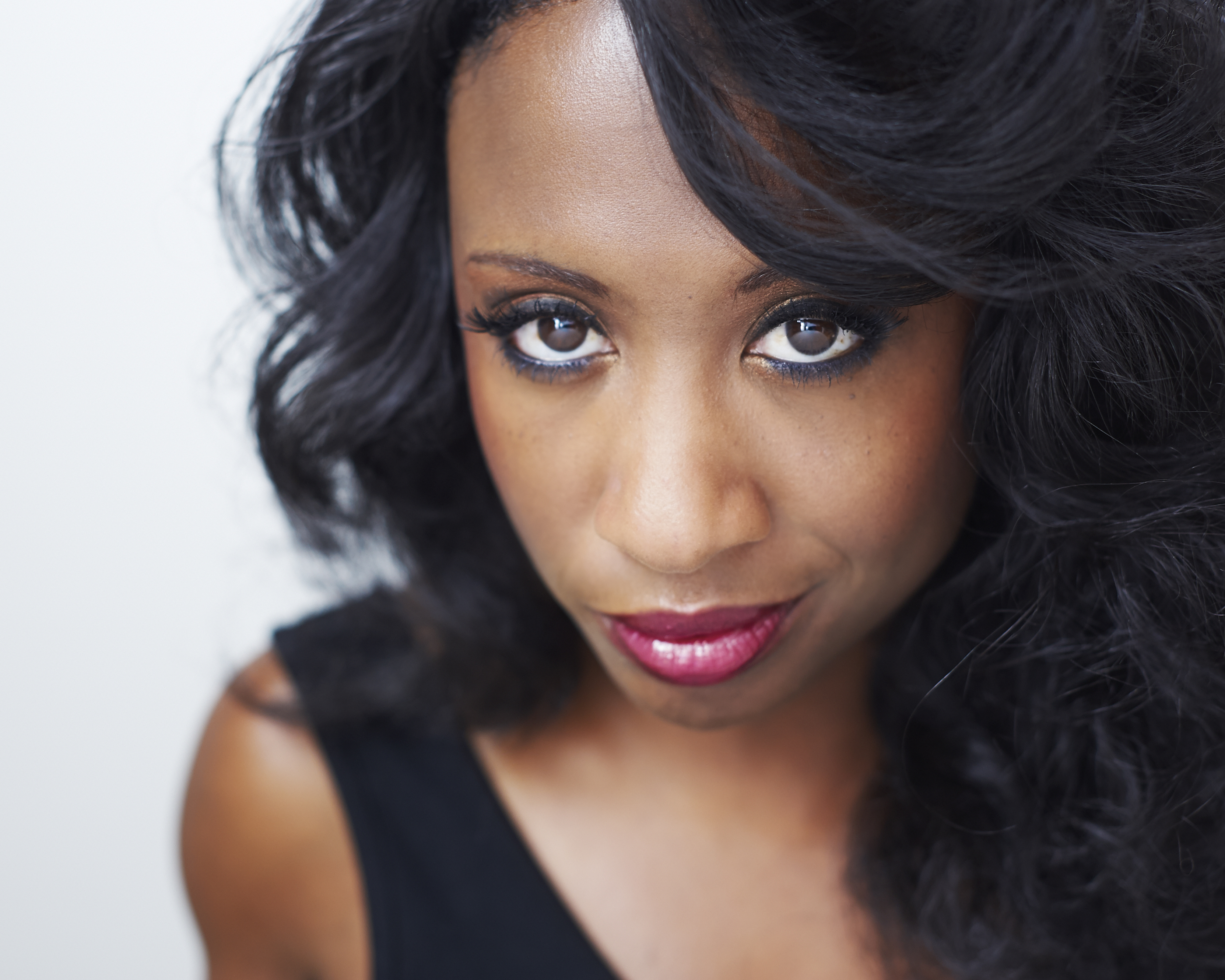 Michelle began her career as a dancer with the Feld Ballet in New York City and later received her B.A. in Performing Arts from Bradford College. She has appeared in various productions including THE CRUCIBLE, THE SEAGULL, THE OVERWHELMING, FLYIN' WEST and IN THE NEXT ROOM OR THE VIBRATOR PLAY. Her directorial accomplishments include her debut at the Producer's Club in New York City, a collection of autobiographical stories she wrote and produced; Neil Simon's THE ODD COUPLE (Female Version) and Ntozake Shange's FOR COLORED GIRLS WHO HAVE CONSIDERED SUICIDE WHEN THE RAINBOW IS ENUF, which she also choreographed. Michelle's independent film and television credits include; THE DRIFTER, 95FERS, ONE LIFE TO LIVE and EVERWOOD as well as regional commercials. In the spring of 2014, she will make her debut as a choreographer at the Grand Theatre with ONCE ON THIS ISLAND. Michelle is also a drama mentor at the Utah Opera and Musical Theater Festival and as performing guest artist at St. John's School of the Performing Arts. Her current involvement with the Sundance Institute has provided opportunities at both the Institute's Summer Labs and the Sundance Film Festival. She is an alumna of the High School of Performing Arts in New York City, a recipient of the National Foundation for the Advancement of the Arts, an American College Dance and Theater Festival recipient and nominee, recipient of the NAACP ACT-SO Theater Award and the Elizabeth Dangerfield Award in Choreography. She is currently serving as a Change Leader through the Utah Division of Arts and Museums, as well as an interim member of WESTAF's Multicultural Advisory Committee. Michelle is currently SAG/AFTRA and is represented by Talent Management Group. Michelle would like to thank the cast, crew and staff at SLAC. She would also like to dedicate all of her performances to her grandparents who walk with her in spirit.
Stephanie Howell* (Jean)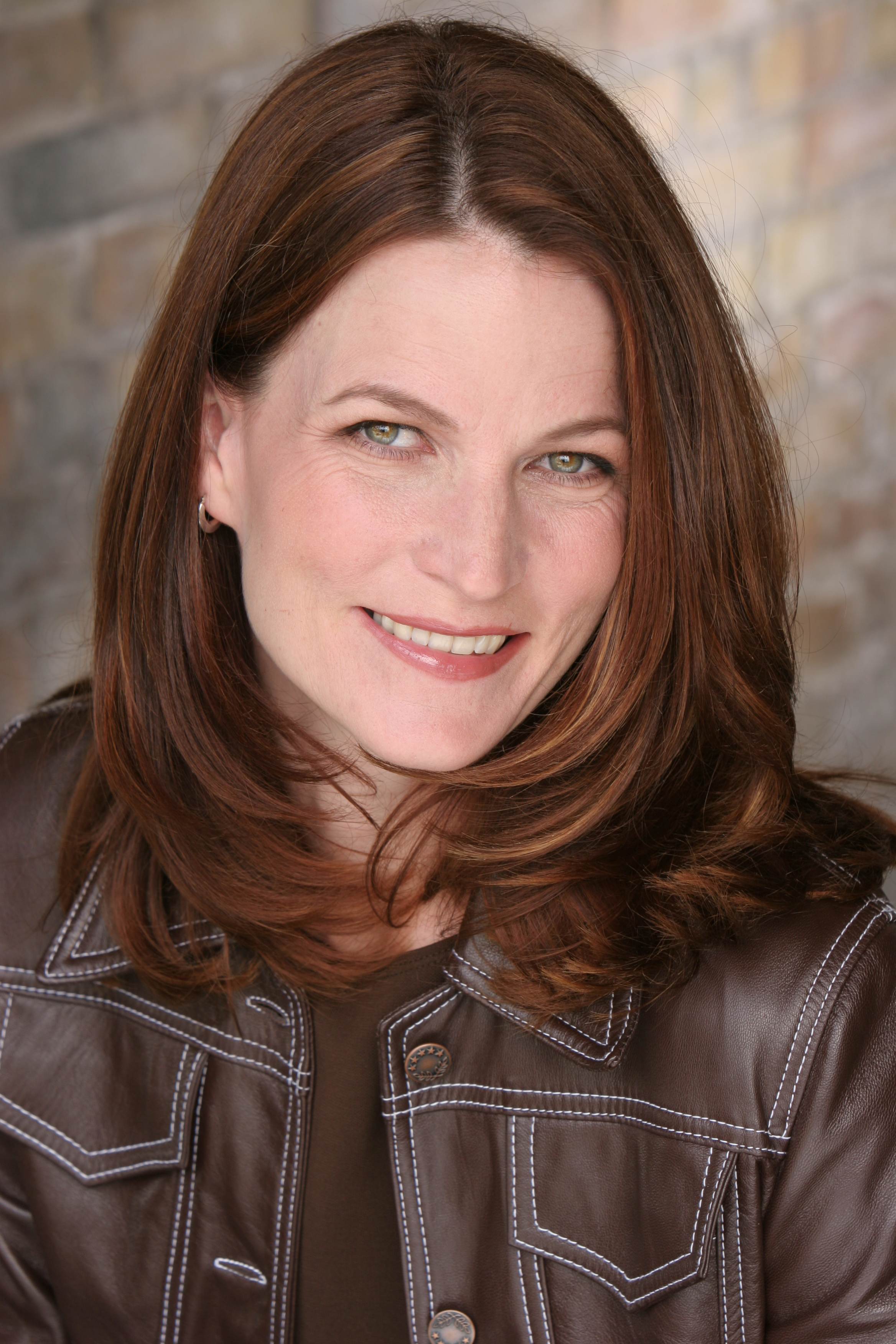 Stephanie is thrilled to be performing at SLAC with these GOOD PEOPLE. She has appeared locally in BORDERLANDS, THE END OF THE HORIZON, THE ALIENATION EFFEKT and BASH with Plan-B Theatre Company. She has also acted in all 10 'slam's (Plan-B's annual 24-hour-hour theatre festival). Other local credits include ONE FLEW OVER THE CUCKOO'S NEST, BIG RIVER, FORUM and SOUTH Pacific at Pioneer Theatre Company. Additional favorite roles include Cassie in A CHORUS LINE, Amy in COMPANY and Susie in W;T. Stephanie is a graduate of Northwestern University with a degree in Theatre Arts and is a member of Actor's Equity. Her film and television credits include: DAYS OF OUR LIVES and PECULIARITIES. Stephanie is also an aerialist and has performed locally with Revolve Aerial Dance.
Dee Macaluso (Dottie)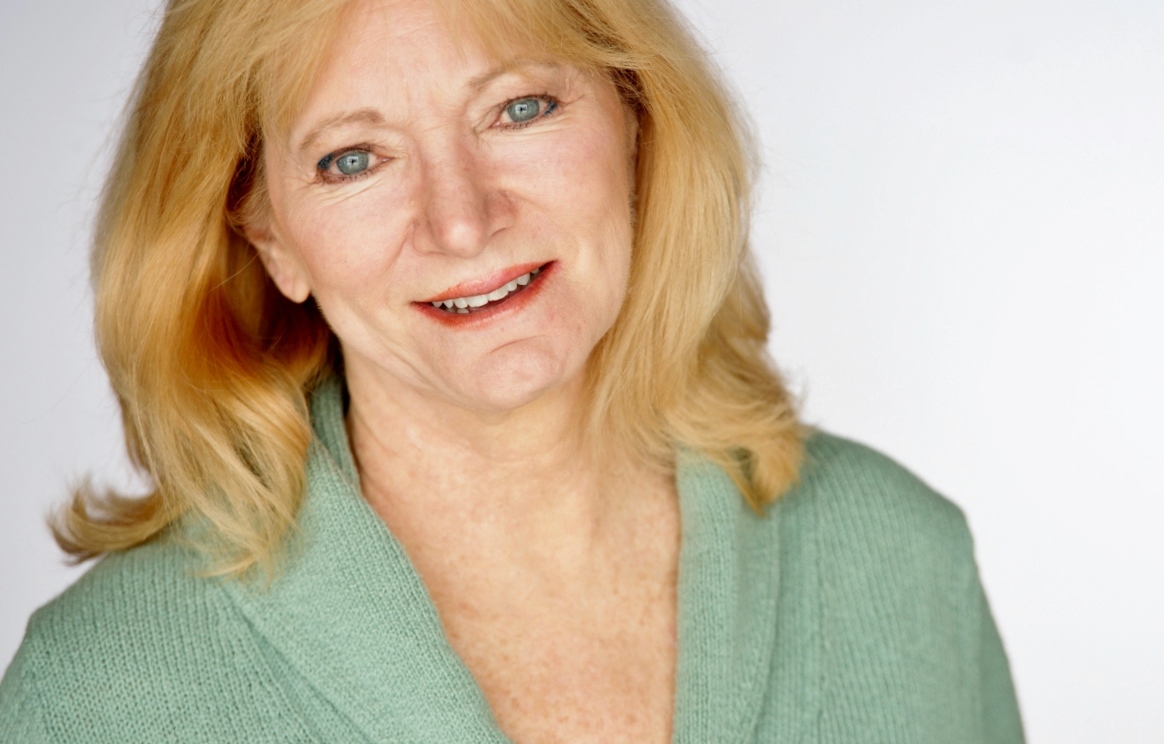 Dee started her career in stand-up comedy and improvisation. She founded a number of comedy troupes, taught acting and directed plays and film. Dee is a veteran actor in numerous commercials, television shows, films and stage productions. She is also an award winning writer of stage plays, screenplays, commercials, and news and magazine articles. Previous SLAC appearances include, THE MEMORY OF WATER, ICE GLEN, BILLION DOLLAR BABY and SATURDAY'S VOYEUR
Gordon Dunn (Stevie)

Gordon is excited to be making his debut at Salt Lake Acting Company in GOOD PEOPLE. A graduate of Utah State University with a BFA in performance and a former teacher/writer/director for the University of Utah's Youth Theatre program, Gordon is also a founding member of Ex Machina Films, a local production company. Past stage credits include Mr. Knightley in Jane Austin's EMMA (USU); Captain Keller in THE MIRACLE WORKER (USU); Sterling in MAURITIUS (USU); Victor in PRIVATE LIVES (Old Lyric Repertory Company); Lafe/Judge Thatcher/Silas in BIG RIVER (Old Lyric Repertory Company); Orville Browning in HANCOCK COUNTY (Westminster Players); and Bertram Cates in INHERIT THE WIND (The Grand Theatre). A big thanks to everyone involved in this production and to my beautiful wife for putting up with a pain in the ass actor.
David Lindsay-Abaire (Playwright)
David is a playwright, screenwriter, lyricist, and librettist whose play RABBIT HOLE premiered on Broadway and went on to receive the 2007 Pulitzer Prize for Drama, the Spirit of America Award, and five Tony nominations. He was also nominated for a Grammy Award (Best Musical Show Album) and two Tony Awards (Best Book of a Musical and Best Score) for his work on SHREK THE MUSICAL. Prior to that, David was awarded the 2008 Ed Kleban Award as America's most promising musical theater lyricist. David's other plays include FUDDY MEERS, KIMBERLY AKIMBO, WONDER OF THE WORLD, and A DEVIL INSIDE, among others. His play GOOD PEOPLE premiered on Broadway, starring Frances McDormand, and was nominated for a 2011 Tony Award. In addition to his work in theatre, David's screen credits include "Rabbit Hole," "Rise of the Guardians" and "Oz: The Great and Powerful." David is a proud New Dramatists alum, a graduate of Sarah Lawrence College and the Juilliard School, as well as a member of the WGA and the Dramatists Guild Council.
Robin Wilks-Dunn (Director)
Robin is pleased to be back at Salt Lake Acting Company. Her most recent production at SLAC was directing DOTTIE: THE SISTER LIVES ON and she is excited to be directing David Kranes' LOSS OF APPETITE in Spring 2014. She directed LAST LISTS OF MY MAD MOTHER and THE GOOD BODY for Pygmalion Theatre Company, where she serves on the board. Robin co-wrote and was the original director of the children's touring show for the Intermountain LIVE WELL campaign, now starting its 5th tour. Robin has directed several staged readings at SLAC, most recently PERMANENT COLLECTION and David Kranes' THE LAST WORD. Other productions she has directed at SLAC include BOOM, PEARL, ONE LAST DANCE and NAPOLEON'S CHINA. She reads scripts for the Sundance Theatre Lab and works as Education and Outreach Coordinator for Kingsbury Hall. She is on the National Advisory Committee for Kennedy Center Partners in Education. Robin's work has been seen on stages across the Salt Lake Valley for years and hopefully for many years to come!
Chase Ramsey (Assistant Director)
Chase Ramsey is a director, actor, producer and teacher working in Utah. Chase was last seen at Salt Lake Acting Company in BLOODY BLOODY ANDREW JACKSON. Some of Chase's past directing credits include SHREK: THE MUSICAL (Scera), THE BOX (The Echo Theater), WHAT THE BELLHOP SAW (The Murray Theater), SHACKLED (The Black Box Theater), RICHARD III (Lone Peak High School), THE WINDOW (New Plays Project) and RAPUNZEL (Scera). Chase is an instructor at Pioneer High School for the Performing Arts. He is also Co-Founder of Warboy Theatre Projects and a member of the executive board for Utah Repertory Theatre Company. Chase will next be seen as an actor playing Jeff in BRIGADOON at the Hale Centre Theatre West Valley. Chase has been hired as the Assistant Director for FREUD'S LAST SESSION at the Guthrie Theater in Minneapolis where he will spend the month of February. He is a graduate of Utah Valley University and a master's student in arts administration at Southern Utah University. Thank you to everyone at SLAC for being kind and brilliant. Love to Janessa and Jude, two truly good people.
Brenda Van Der Wiel (Costume Design)
As always, Brenda is happy to be working for Salt Lake Acting Company. Brenda is part of the design faculty for the University of Utah Theatre Department. She designs regularly for that department as well as for Pioneer Theatre Company and for SLAC. Previously she has designed for THE EXIT INTERVIEW, BLOODY BLOODY ANDREW JACKSON, (A MAN ENTERS), HOW I BECAME A PIRATE, IF YOU GIVE A MOUSE A COOKIE, CHARM, MASTER CLASS, SIX YEARS, THE CLEAN HOUSE, ROUNDING THIRD and END DAYS for SLAC. She has also designed costumes for several of the recent productions of SATURDAY'S VOYEUR. Recent work includes RENT, A CHRISTMAS STORY, NOISES OFF, THE FOREIGNER, YOU CAN'T TAKE IT WITH YOU and EMMA for PTC. She also designed for MUCH ADO ABOUT NOTHING, THE MERRY WIVES OF WINDSOR, DEATH OF A SALESMAN, THE COUNT OF MONTE CRISTO and COMEDY OF ERRORS for the Alabama Shakespeare Festival. She has designed for all but one of the U of U's CLASSICAL GREEK FESTIVAL PRODUCTIONS for the past 19 years. Before moving to Salt Lake City, Brenda also worked at the Seattle Opera, the Santa Fe Opera and the Utah Shakespearean Festival.
James M. Craig (Light Design)
Jim has designed the lighting for more than 50 shows at Salt Lake Acting Company since 1997, most recently for VENUS IN FUR, SATURDAY'S VOYEUR 2013, THE EXIT INTERVIEW, MANNING UP, and BLOODY BLOODY ANDREW JACKSON. He has also designed lights for Plan-B Theatre, Utah Contemporary Theatre, Utah Musical Theatre, The Egyptian Theatre Company, Peery's Egyptian Theatre, Odyssey Dance Theatre, The Grand Theatre, Weber State University, The Emily Company, Georgia Shakespeare Festival, Virginia Stage Company, The Generic Theatre, Little Theatre of the Rockies, U of U Youth Theatre, U of U Lyric Opera Ensemble and Theatre Inc. Currently Jim is the Technical Director for the Park City Institute. He holds a BS in Theatre from Weber State University, and is a member of United Scenic Artists Local 829.
Josh Martin (Sound Design)
Josh is delighted to work on another Salt Lake Acting Company production. Selected sound design credits for Josh include SATURDAY'S VOYEUR 2010, 2011, 2012, 2013 THE EXIT INTERVIEW, CLICK CLACK MOO, GOD OF CARNAGE, (A MAN ENTERS), HOW I BECAME A PIRATE and RED. In addition he is the Master Electrician at SLAC.
Adrianne Moore (Dialect Coach)
Adrianne is delighted to be working with Salt Lake Acting Company once again. Dialect coaching credits include VENUS IN FUR, BLOODY BLOODY ANDREW JACKSON, RED, ANGELS IN AMERICA, CHARM, THE CARETAKER, END DAYS, CLEAN HOUE and SKIN IN FLAMES. Previous directing credits for SLAC include CIRCLE MIRROR TRANSFORMATION, HOLD PLEASE, WATER IMAGES, ANCIENT LIGHTS and HOW TO MAKE A ROPE SWING. She is a professor of voice and directing at Utah State University. A native of New Zealand, Adrianne worked as a director and actor in NZ, Australia and England before coming to the U.S. She holds a graduate diploma in theatre directing from the British Theatre Association in London and an MFA in direction from Florida Sate University. Adrianne is a member of the Stage Directors and Choreographers Union.
Janice Jenson (Stage Manager)*
Janice is excited to be returning to Salt Lake Acting Company after stage managing SATURDAY'S VOYEUR 2013, 2012 and 2011. She also stage managed THE EXIT INTERVIEW, HOW TO MAKE A ROPE SWING, BLOODY BLOODY ANDREW JACKSON, COURSE 86B IN THE CATALOGUE, DOTTIE: THE SISTER LIVES ON, GOD OF CARNAGE and CIRCLE MIRROR TRANSFORMATION. Other stage management credits include TICK, TICK...BOOM!, REEFER MADNESS, A NEW BRAIN, THE BEST LITTLE WHOREHOUSE IN TEXAS (Dark Horse Theatre Company), SAM I WAS (SLAC Fringe Festival), HAIR, FAME, THE AWESOME 80'S PROM, RENTED CHRISTMAS and DANNIE AND THE DEEP BLUE SEA (Egyptian Theatre). Janice is a graduate of BYU and was selected as a USITT 2008 Stage Management Mentee, where she stage managed THE HISTORY OF DRAG. She would like to thank Max for his support.
Keven Myhre (Set & Prop Design, Executive Producer)
Keven received the Mayor's Artists Award in the Performing Arts in 2009. He was awarded the 20008 City Weekly Award for directing THE CLEAN HOUSE and MOONLIGHT AND MANGOLIAS at Salt Lake Acting Company. His other directing credits at SLAC include BLOODY BLOODY ANDREW JACKSON, RED, ANGELS IN AMERICA: PARTS I & II, THE OVERWHELMING, RABBIT HOLE, I AM MY OWN WIFE; BAD DATES, KIMBERLY AKIMBO, GOING TO ST. IVES, WATER LILIES, THE MEMORY OF WATER, TWO-HEADED, THE BEAUTY QUEEN OF LEENANE, GROSS INDECENCY: THE THREE TRIALS OF OSCAR WILDE, C'EST MOI in MERE MORTALS and THREE DAYS OF RAIN. Keven has designed all of SLAC's sets and many of the costumes for the last 18 years. He has also designed 16 sets for The Grand Theatre. He designed sets for ACCORDING TO COYOTE, WEST SIDE STORY, CROW AND WEASSEL, and SOUTH PACIFIC at Sundance Theatre. His designs have also been seen at Pioneer Memorial Theatre, Utah Musical Theatre, Egyptian Theatre, Kingsbury Hall and the Babcock Theatre. His work for the Utah Arts Festival includes site design for the 20th anniversary. He received a BFA from the University of Utah and a MFA in Theatre from the University of Michigan.
Cynthia Fleming (Executive Producer)
Cynthia has been in the world of dance and theatre professionally for over 35 years, during which time she performed in the Broadway, national and international companies with A CHORUS LINE. In 1978 as a University of Utah Theatre student, her performing relationship with Salt Lake Acting Company began. Since 1995 she has worn many hats at SLAC, including Choreographer, Director, Box Office Manager and Director of Audience Services. She conceived and created the position of Director of Communication and Audience Development and assembled the communication team to generate a renewed energy and excitement about the theatre before taking on her current position as Executive Producer. Cynthia remains a working artist in the theatre and has choreographed SATURDAY'S VOYEUR for 16 years and directed the musical for five years. She has choreographed many SLAC productions including THE PERSIAN QUARTER; GO, DOG. GO!; BAT BOY THE MUSICAL; and WATER LILIES from CABBIES, COWBOYS AND THE TREE OF THE WEEPING VIRGIN. Cynthia is proud to serve SLAC and its mission to develop and produce vital new work.
* Member of ACTOR'S EQUITY ASSOCIATION(AEA) – founded in 1913, represents more than 45,000 actors and stage managers in the United States. Equity seeks to advance, promote and foster the art of live theatre as an essential component of our society. Equity negotiates wages and working conditions, providing a wide range of benefits, including health and pension plans. AEA is a member of the AFL-CIO, and is affiliated with FIA, an international organization of performing arts unions. The Equity emblem is our mark of excellence. www.actorsequity.org
Press & Reviews
Photos
GOOD PEOPLE by David Lindsay-Abaire at Salt Lake Acting Company October 30 - November 24, 2013 with Nell Gwynn, Robert Scott Smith, Michelle Patrick, Stephanie Howell, Dee Macaluso and Gordon Dunn | Directed by Robin Wilks-Dunn
All photos by David Daniels of dav.d photography