Description
Ulysses S. Grant was the hero of the Civil War. Mark Twain was the most famous writer in America. Twain had just broken a seven-year writer's block to finish "The Adventures of Huckleberry Finn." Grant had just been swindled out of all his money in a Ponzi scheme. In 1884 the two men forged an unlikely and unbreakable friendship. GRANT & TWAIN explores these two intriguing, complex characters in a story of friendship, courage, betrayal and triumph.
The play will take place in the Upstairs Theatre with performances Wednesday through Saturday at 7:30 p.m. and Sundays at 1 and 6 p.m.
Cast & Creative Team
Marshall Bell* (Ulysses S. Grant)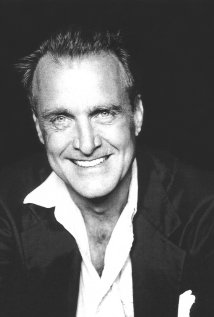 is pleased to be making his debut at Salt Lake Acting Company. Marshall first took an interest in acting in high school, after performing as Elwood Dowd in the play HARVEY. After high school, Marshall didn't act for over 20 years. He majored in sociology at the University of Colorado and served three years in the army. Prior to starting his acting career, Marshall was working as a consultant, teaching executives how to improve their speaking skills. Marshall then began a career in film, and has a long list of major motion picture credits. Including, BIRDY, A NIGHTMARE ON ELM STREET PART TWO: FREDDY'S REVENGE, TOTAL-RECALL, THE VAGRANT, STAND BY ME, and STARSHIP TROOPERS. He has also been seen in many TV series, including WISEGUY, THE X-FILES, TALES FROM THE CRYPT, HILL STREET BLUES, HOUSE, and DEADWOOD.
Morgan Lund*(Mark Twain/Samuel Clemens)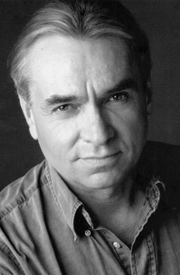 is playing Mark Twain and is in a Civil War frame of mind. Morgan has been a professional actor, writer, producer, director, teacher and artist for 34 years. With very strong union affiliations, he has worked in theatre, film, television, radio, print, business, opera, orchestra, dance, theme parks and universities across the United States and around the world. Morgan has appeared in over 200 plays since 1980. He was a resident company member with the Hilberry Acting Company (1977-80) and The Cleveland Play House Resident Acting Company (1980-88). A freelance actor since 1988, he has worked with Center Stage, Actor's Theatre of Louisville, New City Theatre, Salt Lake Acting Company, Ensemble Theatre, CAT CO, Shakespeare and Company, Dobama Theatre, Porthouse Theatre, Pioneer Theatre Company and many more. He has shared the stage with Arthur Miller, Austin Pendleton, Derek Wolcott, Johnny Bolt, Roger Danforth, Theresa Meritt, Liz MacKay and Tina Packer to name a few. As a film and television actor, Morgan has been in some very good and some not so good films. He once had three different feature films running on HBO, in one of which he died horribly! He has also been a guest artist with the Sundance Film Lab on many occasions.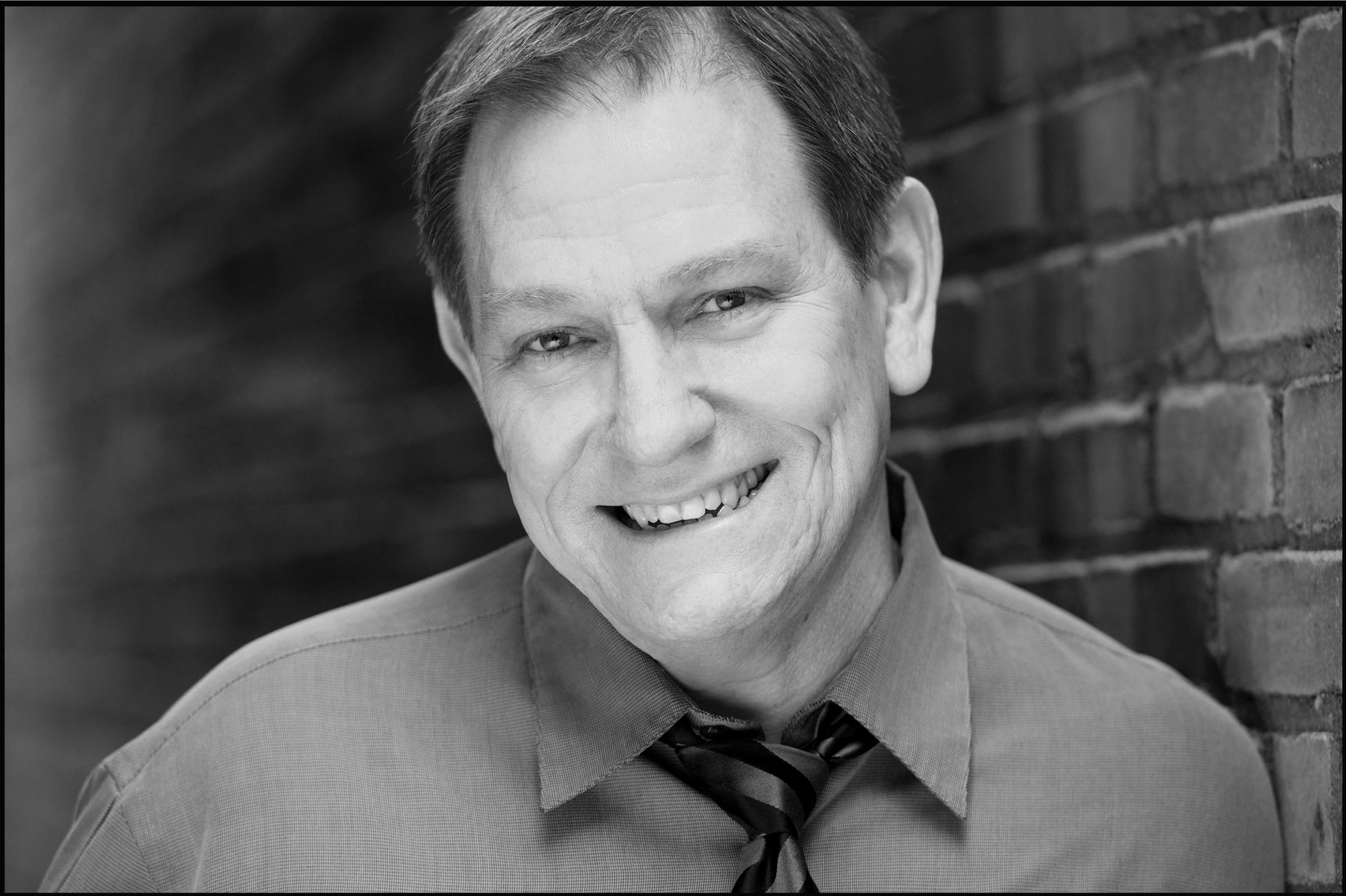 David Spencer*(Adam Badeau) is well known to long-time SLAC audiences, having appeared here in many roles, chiefly as Roy Cohn in both parts of ANGELS IN AMERICA (first production; 1995/96) as well as Charlotte von Mahlsdorf and thirty-plus other characters in Doug Wright's solo play I AM MY OWN WIFE. David has extensive local credits from his work with Pioneer Theatre Company, Plan B Theatre, Pygmalion Productions, The Grand Theatre, Sundance Summer Theatre, and Walk-Ons, Inc. Since his last appearance at SLAC (MOONLIGHT AND MAGNOLIAS; 2007) he has been living in New York City and working regionally in THE 39 STEPS, WEST SIDE STORY, SHERLOCK HOLMES AND THE SUICIDE CLUB, and THE GRAPES OF WRATH. Most recently, after years of swearing off all things to do with A CHRISTMAS CAROL, he played Ebenezer Scrooge for New Stage Theatre in Jackson, Mississippi. "Never Say Never. Life opens up in the most glorious ways when you say 'Yes.'"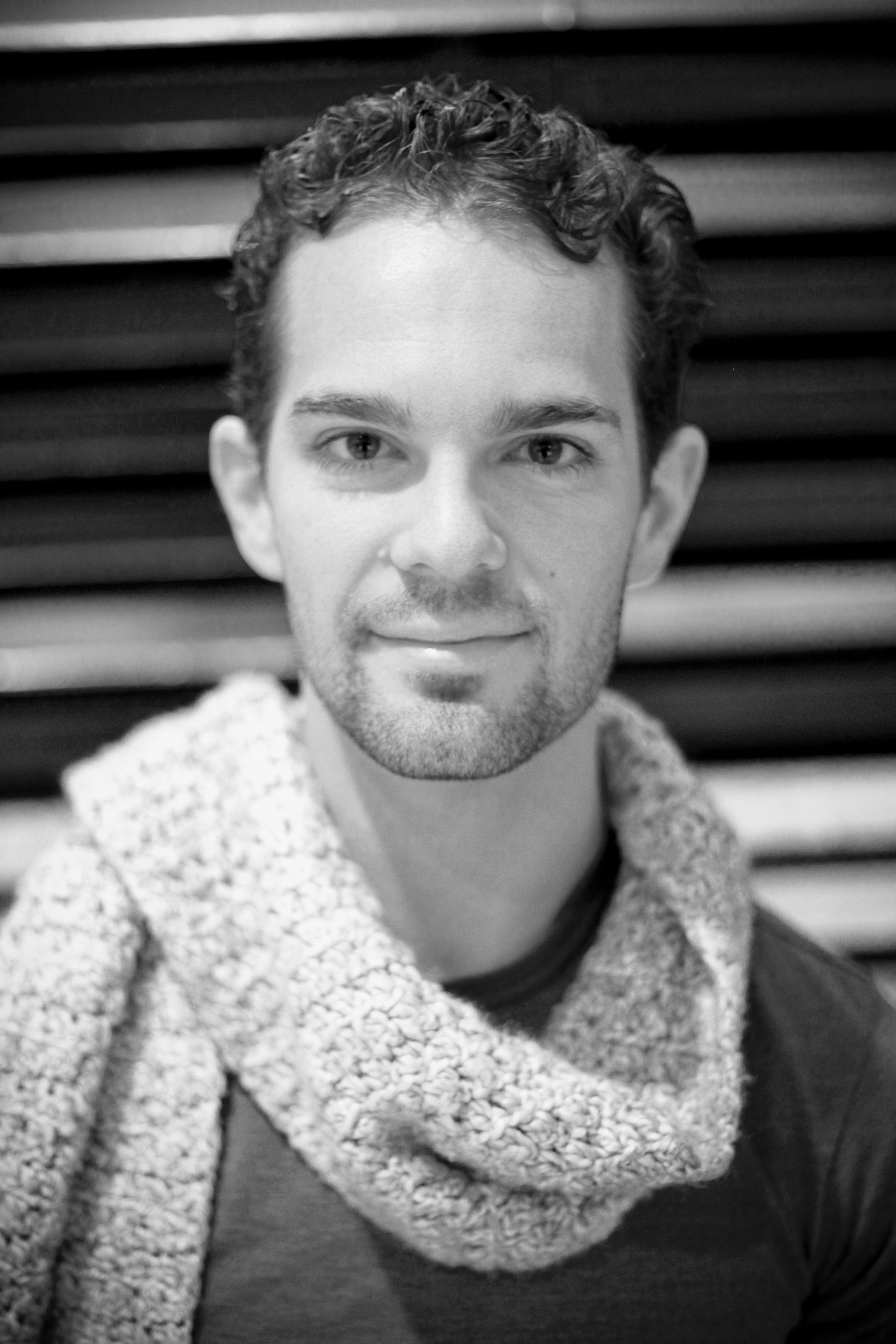 Ryon Sharette(William Perkins Ingersoll) is a recent graduate of the University of Utah Actor Training Program. GRANT & TWAIN marks his SLAC debut and his first role in an Equity theatre after graduation. For Pioneer Theatre Company's internship program, he has appeared as Robert Martin in EMMA and as Adrian in THE TEMPEST. For The Classical Greek Theatre Festival, his credits include Oedipus in OEDIPUS THE KING, The Herdsman in IPHIGINIA IN TAURUS, Admetos in ALCESTIS and Pentheus in THE BAKKHAI. Credits in The Babcock Theatre include Valentine in TWO GENTLEMEN OF VERONA, Antipholus of E. in COMEDY OF ERRORS, Chris in ALL MY SONS, Banquo in MACBETH, Jesus in THE LAST DAYS OF JUDAS ISCARIOT, Riff Raff in THE ROCKY HORROR SHOW, Trigorin in THE SEAGULL and Borachio in MUCH ADO ABOUT NOTHING. Recent roles for Salty Dinner Theatre include John Watson in SHERLOCK HOLMES, Clyde in BONNIE AND CLYDE and Frederick in PIRATES OF PENZANCE.
Brien K. Jones(Harrison Terrell) is honored be in cast in the World Premiere of GRANT & TWAIN and to also make his debut in a full Salt Lake Acting Company production. He has been cast in past SLAC New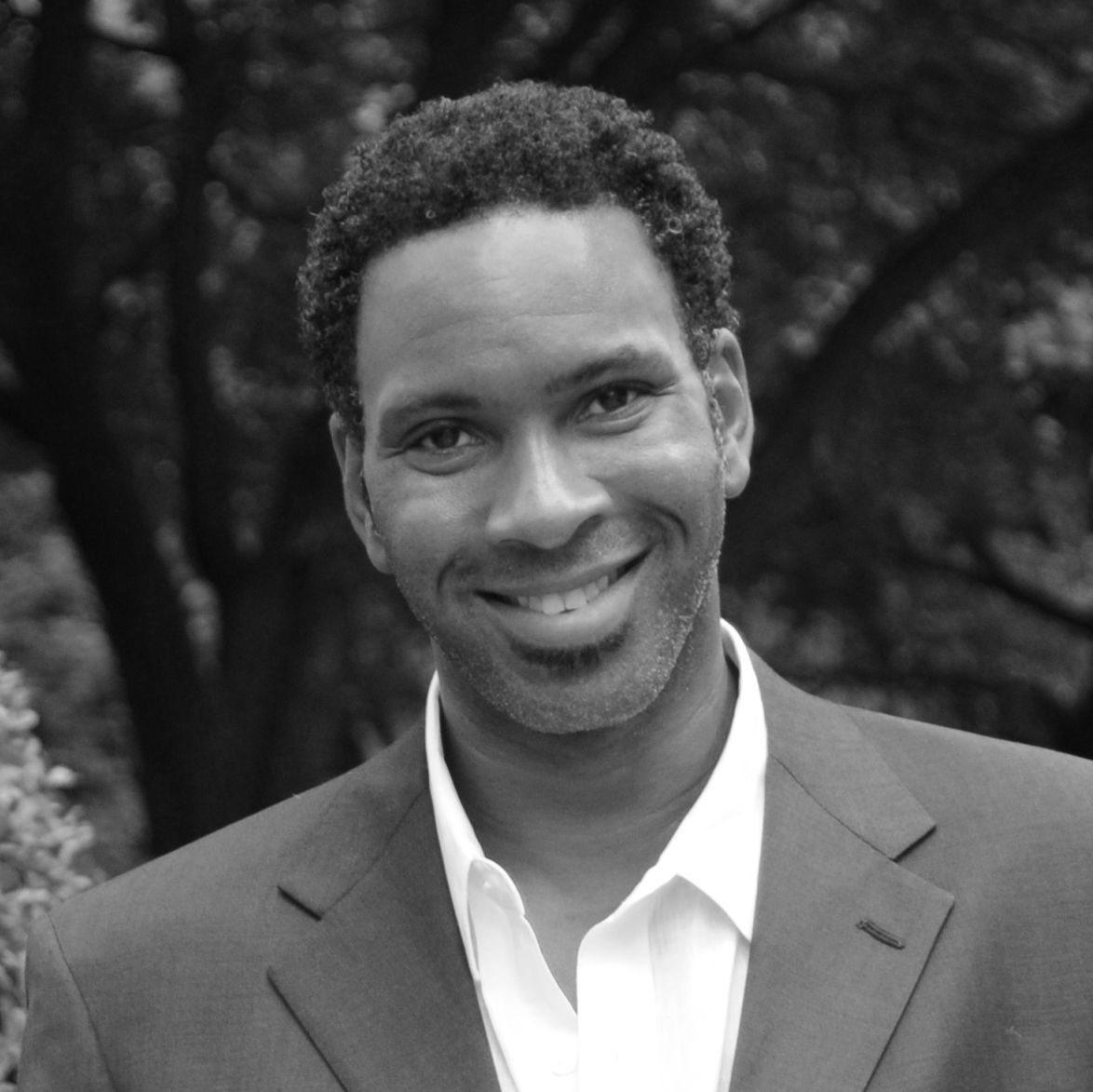 Play Sounding Series (NPSS) readings including PERMANENT COLLECTION (Sterling North), THE OVERWHELMING (Joseph Seromba), FRANKINCENSE (Reader) and COURTING DISASTER (Kaman Holmes). Brien has also had the good fortune to appear in several Salt Lake City theater productions including MISS EVERS' BOYS (Dr. Brodus) with the EttaGrace Black Theatre Company; CAROLINE, OR CHANGE (The Bus), LOVE! VALOR! COMPASSION! (Gregory) and BOYS IN THE BAND (Bernard) with Wasatch Theatre Company; MASTER HAROLD...AND THE BOYS (Sam), A SOLDIER'S PLAY (C.J. Memphis) and JITNEY (Turnbo) with People Productions; and A RAISIN IN THE SUN (Joseph Asagai) with the University of Utah Babcock Theatre. He dedicates his performance in GRANT & TWAIN to his late grandfather Joe Willie Cade, late step-father the Rev. C.C. Hines and nephew JeLan Avery Harwell. All of these men, like Harrison Terrell, have inspired his life.
Kathryn Atwood*(Julia Dent Grant)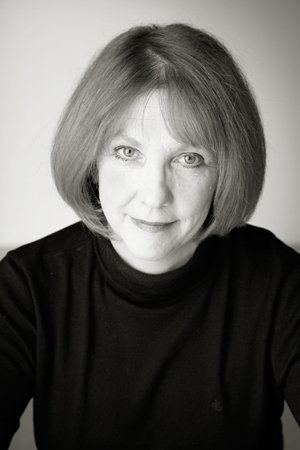 is thrilled to be back on stage at SLAC! She was last seen here for a staged reading of Elaine Jarvik's TWO STORIES. Audiences may remember Kathryn as Paulina in Sting and Honey's 2012 production of Shakespeare's THE WINTER'S TALE. She will be appearing for them again this spring as Julia Tesman in HEDDA GABLER. Keven Myhre previously directed Kathryn in David Ives' play MERE MORTALS at SLAC in 1998. She has also been seen on stage locally for Pygmalion productions, Utah Contemporary Theatre and at Sundance. Before living in Salt Lake City, Kathryn lived and worked in New York City, London, Key West and San Francisco. Kathryn is the Director of Development at Red Butte Garden. She dedicates this performance of Julia Grant to her daughters, Sacha and Chelsea with love and gratitude.
Elizabeth Diggs (Playwright) plays include NIGHTINGALE, CLOSE TIES, GOODBYE FREDDY, AMERICAN BEEF, DUMPING GROUND, PRICELESS, HOW TO PLANT A ROSE, and CUSTER'S LUCK. They have been produced at the Vineyard Theatre and Ensemble Studio Theatre in New York, and regionally at SouthCoast Rep, the Long Wharf, Victory Gardens, the Alley Theatre, Capital Rep, and many others. Her plays are published by Dramatists Play Service and Smith and Kraus. She is the book writer for the musical MIRETTE (with Tom Jones and Harvey Schmidt), developed at the Sundance Playwrights' Lab, which premiered at the Godspeed Opera House and was produced at Sundance Children's Theatre. She was awarded a Guggenheim grant in playwriting, an NEA development grant, and a commission from SouthCoast Rep. Prizes include the Los Angeles DramaLogue award for playwriting, the CBS/FDG prize, the Kennedy Center Fund for New American Plays grant, and runner-up for the Susan Smith Blackburn prize. Liz wrote for the groundbreaking TV drama, "St. Elsewhere." Liz is a professor of Dramatic Writing, Tisch School of the Arts, New York University. She is a member of Ensemble Studio Theatre, the Dramatists Guild and PEN. She grew up in Tulsa, is a graduate of Brown, and lives in Manhattan and Chatham, New York.
Keven Myhre (Director/Executive Producer) received the Mayor's Artists Award in the Performing Arts in 2009. He was awarded the 2008 City Weekly Award for directing THE CLEAN HOUSE and MOONLIGHT AND MAGNOLIAS at Salt Lake Acting Company. His other directing credits at SLAC include BLOODY BLOODY ANDREW JACKSON, RED, ANGELS IN AMERICA: PARTS I & II, THE OVERWHELMING, RABBIT HOLE, I AM MY OWN WIFE, BAD DATES, KIMBERLY AKIMBO, GOING TO ST. IVES, WATER LILIES, THE MEMORY OF WATER, TWO-HEADED, THE BEAUTY QUEEN OF LEENANE, GROSS INDECENCY: THE THREE TRIALS OF OSCAR WILDE, C'EST MOI in MERE MORTALS and THREE DAYS OF RAIN. Keven has designed all of SLAC's sets and many of the costumes for the last 18 years. He has also designed 16 sets for The Grand Theatre. He designed sets for ACCORDING TO COYOTE, WEST SIDE STORY, CROW AND WEASSEL, and SOUTH PACIFIC at Sundance Theatre. His designs have also been seen at Pioneer Memorial Theatre, Utah Musical Theatre, Egyptian Theatre, Kingsbury Hall and the Babcock Theatre. His work for the Utah Arts Festival includes site design for the 20th anniversary. He received a BFA from the University of Utah and a MFA in Theatre from the University of Michigan.
K. L. Alberts (Costume Designer) GRANT & TWAIN marks Kevin's 32nd production with the SALT LAKE ACTING COMPANY and his 12th collaboration with director Keven Myhre. Several favorites include RABBIT HOLE, I AM MY OWN WIFE, THE BEAUTY QUEEN OF LEENANE and GROSS INDECENCIES-THE THREE TRIALS OF OSCAR WILDE. Kevin is a staff member with the PIONEER THEATRE COMPANY where recent designs include ELF-THE MUSICAL, LES MISERABLES and OF MICE AND MEN. Locally, Kevin has also worked with the MEAT & POTATO THEATRE and 21 seasons with the UTAH SHAKESPEARE FESTIVAL.
James M. Craig (Light Design) has designed the lighting for more than 50 shows at Salt Lake Acting Company since 1997, most recently for GOOD PEOPLE, VENUS IN FUR, SATURDAY'S VOYEUR 2013, THE EXIT INTERVIEW, MANNING UP, and BLOODY BLOODY ANDREW JACKSON. He has also designed lights for Plan-B Theatre, Utah Contemporary Theatre, Utah Musical Theatre, The Egyptian Theatre Company, Peery's Egyptian Theatre, Odyssey Dance Theatre, The Grand Theatre, Weber State University, The Emily Company, Georgia Shakespeare Festival, Virginia Stage Company, The Generic Theatre, Little Theatre of the Rockies, U of U Youth Theatre, U of U Lyric Opera Ensemble and Theatre Inc. Currently Jim is the Technical Director for the Park City Institute. He holds a BS in Theatre from Weber State University, and is a member of United Scenic Artists Local 829.
Josh Martin (Sound Designer) is delighted to work on another SLAC production. Selected sound design credits for Josh include GOOD PEOPLE, VENUS IN FUR, THE EXIT INTERVIEW, SATURDAY'S VOYEUR 2013, CLICK CLACK MOO: COWS THAT TYPE and HOW I BECAME A PIRATE. In addition he is the Master Electrician at SLAC.
Adrianne Moore (Dialect Coach) has served as dialect coach on many previous SLAC productions including GOOD PEOPLE, VENUS IN FUR, BLOODY BLOODY ANDREW JACKSON, RED, ANGELS IN AMERICA, CHARM, THE CARETAKER, SKIN IN FLAMES, I AM MY OWN WIFE, POLISH JOKE, and MEMORY OF WATER. She also directed HOW TO MAKE A ROPE SWING, CIRCLE MIRROR TRANSFORMATION, HOLD PLEASE and DO NOT HIT GOLF BALLS INTO MEXCIO (Fearless Fringe Festival) for SLAC and is looking forward to directing 4,000 MILES, SLAC'S next production. For Pioneer Theatre Company she coached the dialects for DRACULA, MY FAIR LADY, THE HEIRESS, PRIDE AND PREJUDICE and THE IMPORTANCE OF BEING EARNEST. Other dialect credits include DISTANT MUSIC, TALKING WALES (Utah Contemporary Theatre), PETER PAN, PAGEANT, CABARET (The Egyptian Theatre Company) FROZEN (Pygmalion Theatre), The FOREIGNER, RELATIVE VALUES, NOISES OFF, THE RIVALS, SYLVIA and PEG O' MY HEART (Old Lyric Repertory Company) and the film THE REDEMPTION OF SARAH CAIN. Adrianne is a member of the Voice and Speech Trainers Association.
Janice Jenson* (Stage Manager)
Janice is excited to be returning to Salt Lake Acting Company after stage managing GOOD PEOPLE. She also stage managed SATURDAY'S VOYEUR 2012 and 2013, THE EXIT INTERVIEW, HOW TO MAKE A ROPE SWING, BLOODY BLOODY ANDREW JACKSON, COURSE 86B IN THE CATALOGUE, DOTTIE: THE SISTER LIVES ON, GOD OF CARNAGE and CIRCLE MIRROR TRANSFORMATION. Other stage management credits include TICK, TICK...BOOM!, REEFER MADNESS, A NEW BRAIN, THE BEST LITTLE WHOREHOUSE IN TEXAS (Dark Horse Theatre Company), SAM I WAS (SLAC Fringe Festival), HAIR, FAME, THE AWESOME 80'S PROM, RENTED CHRISTMAS and DANNIE AND THE DEEP BLUE SEA (Egyptian Theatre). Janice is a graduate of BYU and was selected as a USITT 2008 Stage Management Mentee, where she stage managed THE HISTORY OF DRAG. She would like to thank Max for his support.
Cynthia Fleming (Executive Producer) has been in the world of dance and theatre professionally for over 35 years, during which time she performed in the Broadway, national and International companies with A CHORUS LINE. In 1978 as a U of U Theatre student, her performing relationship with SLAC began. Since 1995 she has worn many hats at SLAC, including Choreographer, Director, Box Office Manager and Director of Audience Services. She conceived and created the position of Director of Communication and Audience Development and assembled the communication team to generate a renewed energy and excitement about the theatre before taking on her current position as Executive Producer. Cynthia remains a working artist in the theatre and has choreographed SATURDAY'S VOYEUR for 16 years and directed the musical for five years. She has choreographed many SLAC productions including THE PERSIAN QUARTER; GO, DOG. GO!; BAT BOY THE MUSICAL; AND WATER LILIES from CABBIES; COWBOYS; and THE TREE OF THE WEEPING VIRGIN. Cynthia is proud to serve SLAC and its mission to develop and produce vital new work.
* Member of ACTOR'S EQUITY ASSOCIATION (AEA) – founded in 1913, represents more than 45,000 actors and stage managers in the United States. Equity seeks to advance, promote and foster the art of live theatre as an essential component of our society. Equity negotiates wages and working conditions, providing a wide range of benefits, including health and pension plans. AEA is a member of the AFL-CIO, and is affiliated with FIA, an international organization of performing arts unions. The Equity emblem is our mark of excellence. www.actorsequity.org
Press & Reviews
Photos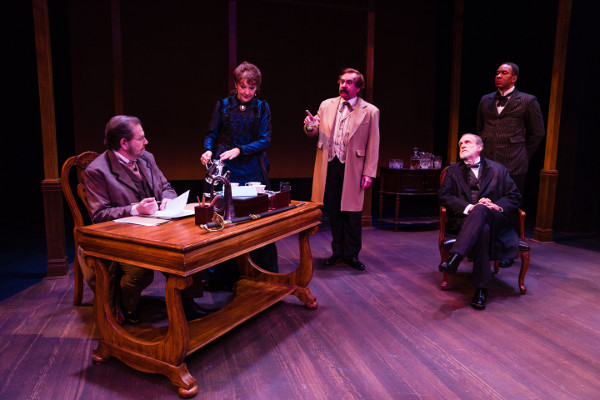 David Spencer, Kathryn Atwood, Marshall Bell, Brien K. Jones, Marshall Bell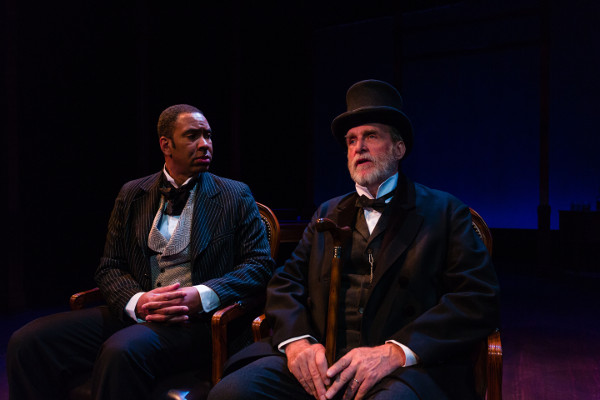 Brien K. Jones, Marshall Bell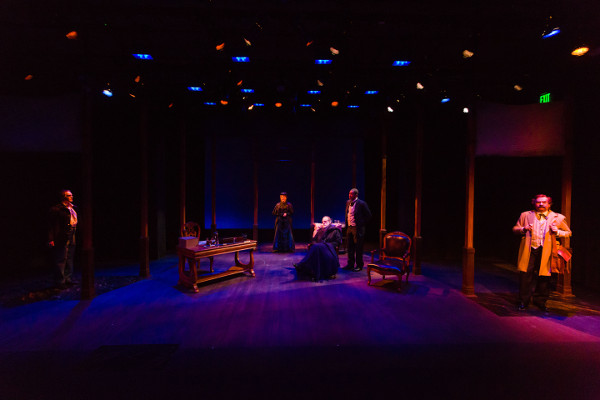 Ryon Sharette, Kathryn Atwood, Marshall Bell, Brien K. Jones, Morgan Lund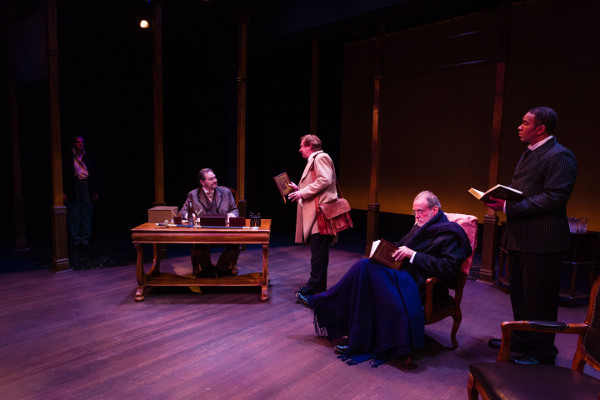 Ryon Sharette, David Spencer, Morgan Lund, Marshall Bell, Brien K. Jones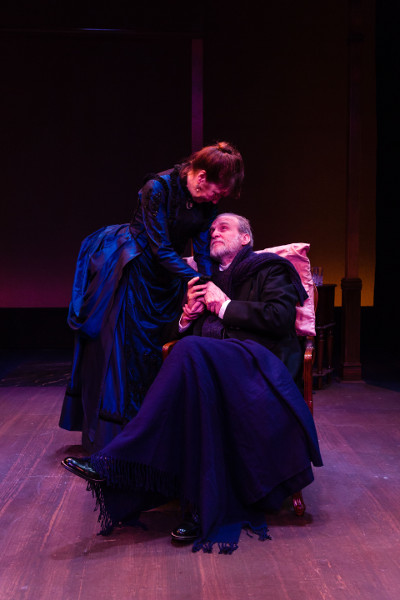 Kathryn Atwood, Marshall Bell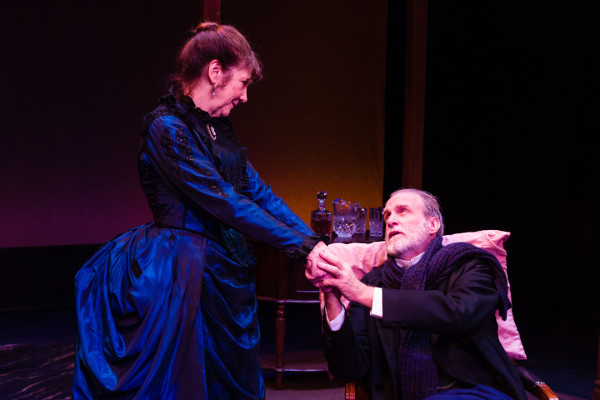 Kathryn Atwood, Marshall Bell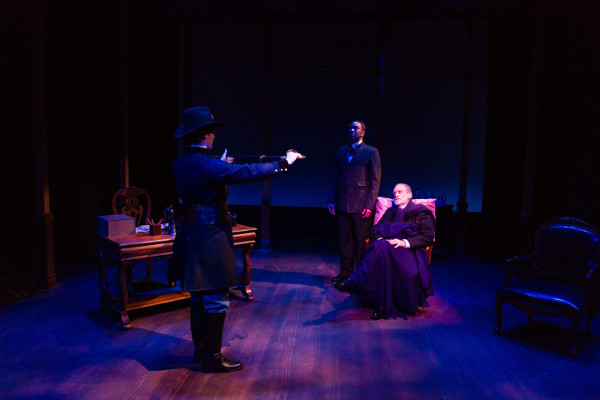 Ryon Sharette, Brien K. Jones, Marshall Bell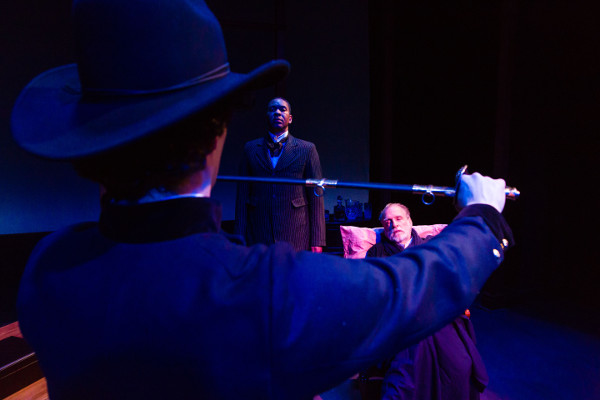 Ryon Sharette, Brien K. Jones, Marshall Bell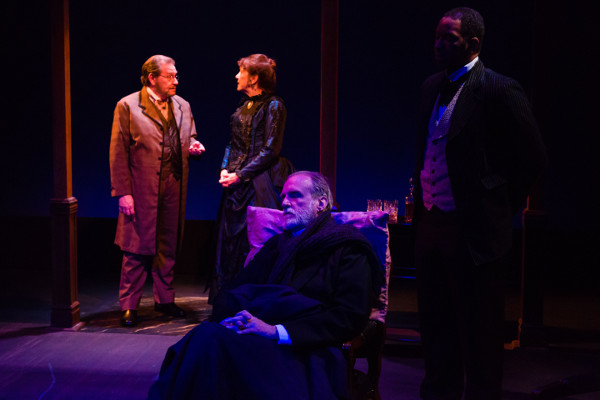 David Spencer, Kathryn Atwood, Marshall Bell, Brien K. Jones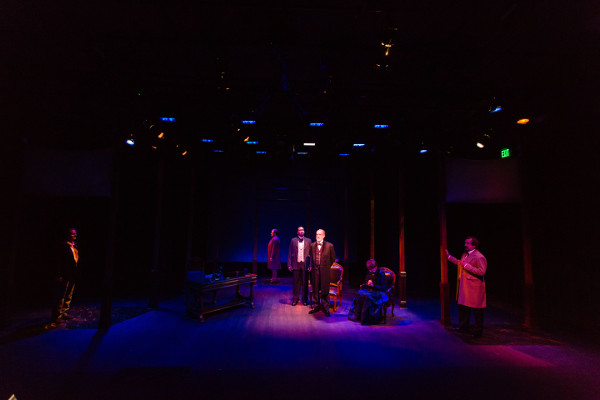 Ryon Sharette, David Spencer, Brien K. Jones, Marshall Bell, Kathryn Atwood, Morgan Lund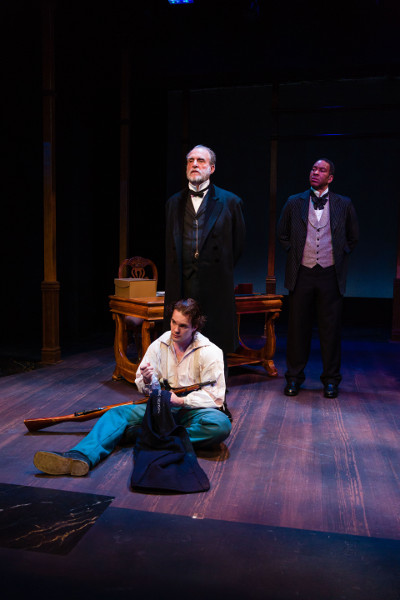 Ryon Sharette, Marshall Bell, Brien K. Jones
Brien K. Jones, Marshall Bell, Ryon Sharette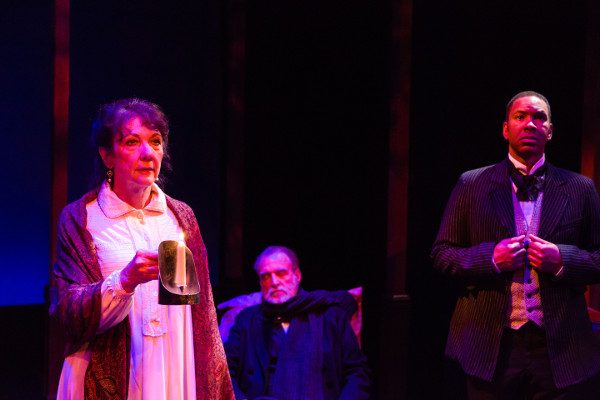 Kathryn Atwood, Marshall Bell, Brien K. Jones