Description
An activist Mormon mother of a gay son, Sister Dottie loudly and proudly welcomes us into her "Spanish Fark" life as she deals with love, loss, sex tapes, and casserole recipes. In her new play directed by Robin Wilks-Dunn, Sister Dottie weaves in and out of direct contact with the audience and her BFF, Dartsey, exchanging hilarious stories and touching life lessons. Through the use of multimedia, but also through real human connection, DOTTIE – THE SISTER LIVES ON! will take audiences on an unforgettable journey.
Cast
CHARLES LYNN FROST (Co-Playwright, Sister Dottie S. Dixon) AEA, SAG, is a native Utahan, LGBT activist & employee, director, certified coach, business leader, civic volunteer, and actor. In 2011--Charles was named Outstanding Performing Artist of the Year, Mayor's Awards in the Arts/Utah Arts Festival, Q-Salt Lake's Person of the Year, and Salt Lake's 1st Unitarian Church Fairly Free Thinker Award. He is currently serving on the Utah Branch Council for Screen Actor's Guild.
Frost has been named/included in:
2011: Best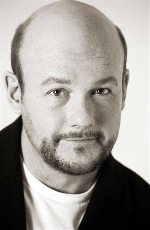 Production, Angels In America
2010: Best Actor, Q-Salt Lake, The Passion of Sister Dottie S. Dixon
2009: Best Performance, Production, Original Play, City Weekly ARTY's, The Passion of Sister Dottie S. Dixon
2009: Best Actor-Deseret News, The Passion of Sister Dottie S. Dixon
2009: Best Performances, IN This Week Magazine, The Passion of Sister Dottie S. Dixon
2007: Best Actor, Q Salt Lake, Facing East
2006: Best Drama, Deseret News, Facing East
2006: Best Play, Q Salt Lake, Facing East
2007: Best Ensemble, City Weekly, Facing East
2001: Best Actor, City Weekly, The Laramie Project
Theatrical acting credits include; Angels in America (SLAC), The Passion of Sister Dottie S. Dixon (Pygmalion),Facing East (Plan B), A Tuna Christmas (The Grand), The Laramie Project (Plan B), God's Country, Greater Tuna(SLAC). Regionally: The Foreigner, A Funny Thing Happened..., Prisoner of Second Avenue, The Imaginary Invalid, Harvey, and Semmelweiss-directed by Ed Sherin.
Charles would like to express tremendous thanks to Cynthia Fadel Fleming, Keven Myhre, and the SLAC Family for making this journey amazing! Much love & appreciation to Douglas R. Lott, Dr. Christopher R. Wixom, and the wonderful TEAM DOTTIE sponsors, artistic staff, and supporters. He strongly believes Utah is one of the vital front line trenches of a global transformation that is occurring. Charles would like to dedicate the show to all who've lost their mothers.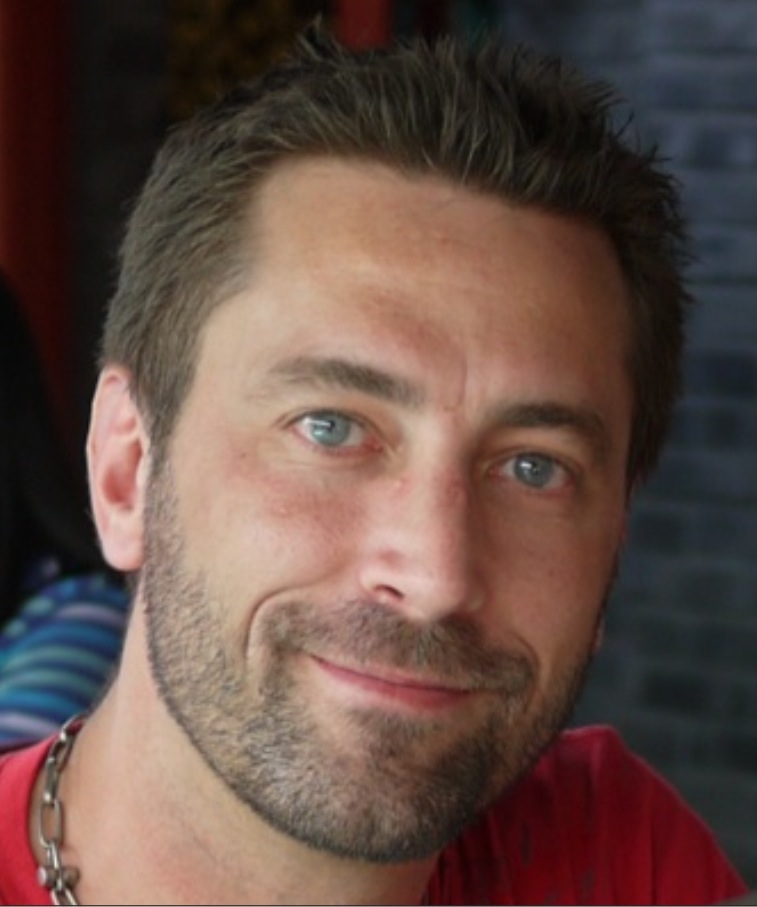 CHRISTOPHER R. WIXOM (Co-Playwright) comes from a rich theatrical background having been named Utah's Speech and Drama Sterling Scholar. Past writing collaborations with Charles Frost include Everything You Want to Know About Mormons (video segment for The Passion of Sister Dottie S. Dixon) and Happy Valley: The Musical. Christopher made his regional theatre debut in The Imaginary Invalid and subsequently delighted audiences in such community favorites as Godspell, Noises Off, Peter Pan and Shenandoah. TV appearances include The Sharp Experience, 2011. He has also appeared in industry videos and modeled for both BMW and Mercedez-Benz. Having sold his creative soul to pay bills and travel the world, Christopher now works as a physician and is CEO and President of Pacific Rim Pathology in San Diego, CA.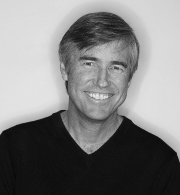 KENT FROGLEY (Sister Dartsey Foxmoorland) is making his debut at SLAC. He is reprising his character Sister Dartsey Foxmoorland, first brought to life in The Passion of Sister Dottie S. Dixon (Pygmalion Theatre Company). Kent is a graduate of Northwestern University. In his spare time he continues to study classical and jazz piano and serves on the board of the Utah Pride Center and Pygmalion Productions. This performance is for Bill and Troy.
ROBIN WILKS DUNN (Director) is pleased to be back at SLAC again after directing last season's BOOM. She recently directed LAST LISTS OF MY MAD MOTHER and THE GOOD BODY for Pygmalion Theatre Company. Robin is script supervisor, co-writer and director for a children's touring show for the Intermountain LIVE campaign and will direct it again for the Spring tour. Robin has directed several staged readings at SLAC, most recently David Kranes' THE LAST WORD. Other productions she has directed at SLAC include the premiere productions of PEARL, ONE LAST DANCE and NAPOLEON'S CHINA. She reads scripts for the Sundance Theatre Lab and works as Outreach and Education Coordinator for Kingsbury Hall Robin's work has been seen on stages across Salt Lake Valley for years and hopefully for many years to come!
KEVEN MYHRE (Set Design, Executive Producer) was chosen to receive the Mayor's Artist Award in the Performing Arts for 2009. Keven was awarded the 2008 City Weekly Award for directing THE CLEAN HOUSE and MOONLIGHT AND MAGNOLIAS at Salt Lake Acting Company. His other directing credits at SLAC are ANGELS IN AMERICA: PARTS 1 & 2, THE OVERWHELMING, RABBIT HOLE, I AM MY OWN WIFE, BAD DATES, KIMERBLY AKIMBO, GOING TO ST. IVES, WATER LILIES, THE MEMORY OF WATER, TWO-HEADED, THE BEAUTY QUEEN OF LEENANE, GROSS INDECENCY: THE THREE TRIALS OF OSCAR WILDE, C'EST MOI in MERE MORTALS, and THREE DAYS OF RAIN. Keven has designed all of SLAC's sets and many of the costumes for the last seventeen years. He also designed sixteen sets for The Grand Theatre, including ALWAYS…PATSY CLINE, JOHNNY GUITAR, MY FAIR LADY, SONG OF SINGAPORE, MORNING'S AT SEVEN, and GODSPELL. ACCORDING TO COYOTE, WEST SIDE STORY, CROW AND WEASEL, and SOUTH PACIFIC were designed for Sundance Theatre. His designs have also been seen at Pioneer Memorial Theatre, Utah Musical Theatre, Egyptian Theatre, Kingsbury Hall and the Babcock Theatre. His work for the Utah Arts Festival includes site design for the 20th Anniversary. He received a BFA from the University of Utah and a MFA in Theatre from the University of Michigan.
JUDY BALL (Wardrobe) is making her debut at SLAC although she has been doing theatre for the past 31 years in various other theaters in Utah. She has had the opportunity to fill many roles: actor, musical director, musician, props mistress, costume designer/constructor, assistant director, and Resident Musical Director. She served in that role with, and was a co-founder of, Provo Theatre Company in Provo for many years. Having had the pleasure and honor of being part of the Sister Dottie phenomenon from the beginning has been one of the highlights of her theatre career. It is a pleasure to be working at SLAC and working again in a field that brings much hard work, creativity, and joy. In her "other" life during the day, Judy is a Senior Project Manager and writer at FranklinCovey Corporate in Salt Lake, creating workshops, videos, audios, and trouble. On the homefront, Judy is the proud mom/stepmom of 7 children and crazy grandmother of 19 grandchildren. And her husband, Lauren, puts up with it all with a chuckle and a smile.
LAUREN BALL (Media Director) is an illustrator and award-winning graphic designer with over 20 years experience. Currently he illustrates and designs T-shirts for the destination-apparel industry. He has been instrumental in developing the graphical style for Sister Dottie from the beginning, designing some of the early promotional materials. He was the designer of many of the slides in the first production of The Passion of Sister Dottie S. Dixon. Besides his work with Sister Dottie, in 2011 he published the book Where's the One About the Bobcat, an index and summaries of Patrick F. McManus's stories. Lauren is also the marketing director for the Utah Coalition of Reason.
JEANIE KRONENBERG-UPPSTROM (Costume Design) is very happy to be dressing Charles and Kent. She has been Dottie's designer since she was the Grand Marshal for Pride in 2010. Sewing and designing since she was 12, she did a three year apprenticeship in Germany as a high fashion women's tailor. For over 30 years she's been busy with her own women's clothing line and making figure skating dresses and costumes for local schools and dance studios.
JAMES M. CRAIG (Lighting Design) has designed the lighting for 40+ shows at SLAC since 1997, most recently for (a man enters), GOD OF CARNAGE, SATURDAY'S VOYEUR 2011, CIRCLE MIRROR TRANSFORMATION, BOOM, ANGELS IN AMERICA, and CHARM. James has also designed lights for Plan-B Theatre, Utah Contemporary Theatre, Utah Musical Theatre, The Egyptian Theatre Company, Peery's Egyptian Theatre, Odyssey Dance Theatre, The Grand Theatre, Weber State University, The Emily Company, Georgia Shakespeare Festival, Virginia Stage Company, The Generic Theatre, Little Theatre of the Rockies, U of U Youth Theatre, U of U Lyric Opera Ensemble, Coachella Valley Theatre and Theatre Inc. Currently James is the Technical Director for the Park City Performing Arts Foundation. James holds a B.S. in Theatre from Weber State University, and is a member of United Scenic Artists Local 829. Find out more at http://about.me/jamesmcraig
MIKAL TROY KLEE (Sound Design) has been creating the soundscapes, for Pygmalion Theatre Company since 1998 as their resident Sound Designer. While this might be Troy's first production here at SLAC, this is not his first outing on the Sister Dottie roller coaster. At the age of nine, Troy started doing theatre in Preston, ID., with the Northern Cache Valley Theatre Guild. He has worked with The Grand Theatre, Old Lyric Repertory Co., Utah Musical Theatre, Opera West, Orchesis Dance Theatre, Ballet West, and City Rep., to name just a few. Troy co-founded and is the Artistic Director of Metro Theatre Works. He has directed and designed several MTW productions, including VAMPYRE, a play he wrote which is based on the novel DRACULA and other vampire legends. You can visit the MTW web site at www.metrotheatreworks.com. Troy not only designs and directs for the theatre, he has also chewed the scenery in shows such as THE MUSIC MAN (Marcellus Washburn), JESUS CHRIST SUPERSTAR (King Herod) and his favorite, SWEENEY TODD THE DEMON BARBER OF FLEET STREET (Beadle Bamford). While Troy has been doing theatre for many years, he is most proud to have been involved as a lighting and sound technician for the Opening and Closing Ceremonies of the 2002 Olympic and Paralympic Winter Games.
JANICE JENSON (Stage Manager) is excited to be returning to Salt Lake Acting Company after Stage Managing GOD OF CARNAGE, SATURDAY'S VOYEUR 2011, & CIRCLE MIRROR TRANSFORMATION. ASM credits include THE LEGEND OF TIMPANOGOS, (Utah Regional Ballet), CINDERELLA, MY FAIR LADY, 42ND STREET (Tuacahn), & MESA VERDE (Plan-B). Stage management credits include: TICK, TICK...BOOM!, REEFER MADNESS, A NEW BRAIN, THE BEST LITTLE WHOREHOUSE IN TEXAS (Dark Horse), SAM I WAS (SLAC Fringe Festival), HAIR, FAME, THE AWESOME 80'S PROM, RENTED CHRISTMAS, & DANNY AND THE DEEP BLUE SEA (Egyptian). She is a graduate of BYU and was selected as a USITT 2008 Stage Management Mentee, where she stage managed The History of Drag. Much thanks to Max for his love and support.
CYNTHIA FLEMING (Executive Producer) was first seen at Salt Lake Acting Company in its 1978 production of PIPPIN. Since then she has worn many hats at SLAC – Choreographer, Box Office Manager, Director of Audience Services. She was Creative Director of Communications and Audience Development, leading the Communications Team and overseeing the Box Office and House Management, before taking on her current title of Executive Producer. For 14 years Cynthia has choreographed SLAC's infamous musical satire, SATURDAY'S VOYEUR and last year marked her first as Director. She's choreographed many SLAC productions; her favorites include THE PERSIAN QUARTER, GO, DOG. GO!, BAT BOY THE MUSICAL, and WATER LILIES from CABBIES, COWBOYS, AND THE TREE OF THE WEEPING VIRGIN. Cynthia has been in the world of dance and theatre professionally for 35 years, during which time she performed in the Broadway, National, and International companies of A CHORUS LINE. Cynthia is proud to serve the Salt Lake Acting Company and its mission to develop and produce vital new work.
Press & Reviews