Description
A Tony Award-winning play which ignites our passion and creativity as we enter Mark Rothko's head.
"I am here to stop your heart...I am not here to make pretty pictures!"
~ Rothko
Cast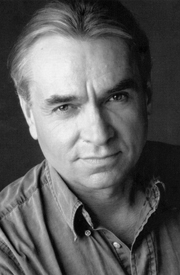 MORGAN LUND (ROTHKO) last seen here as James in CIRCLE MIRROR TRANSFORMATION is very excited to return to SLAC. Morgan is the Artistic Director of The OtherSide Players a new professional acting company in residence at the Rio Theatre in Helper Utah. They are currently working on their second season at The Rio Theatre and are taking a short production break while they install new seating in the Rio Theaters 280-seat house.Morgan has been a professional actor/writer/producer/director/teacher and artist for 30 years. A strong union member with three U.S. union affiliations, Morgan has worked with LORT Theatres, Film, Television, Radio, Print, Small Business, Corporate America, World Class Opera and Orchestras, Dance Companies, Theme Parks, Universities and Colleges all around the United States and beyond.An actor since 1980 Morgan has appeared in over 200 plays. He has been a resident company member with the prestige's Hilberry Acting Company (1977-80), The Cleveland Play House Resident Acting Company (1980-88). A freelance actor since 1988 he has worked with companies that include Center Stage, Actor's Theatre of Louisville, New City Theatre, Ensemble Theatre, CAT CO, Shakespeare and Company, Dobama Theatre, Porthouse Theater, Pioneer Theatre Company and many more. He has shared the stage with Arthur Miller, Austin Pendleton, Derek Wolcott, Johnny Bolt, Roger Danforth and Tina Packer to name just a few. As a television and film actor, Morgan has been in some very good and some not so good films. He once had three different feature films running on HBO at the same time, in one of which he died...horribly! He has also been a guest artist with the Sundance Film Lab on many occasions and is currently waiting for the release of THE WAYSHOWER a new Indie Film.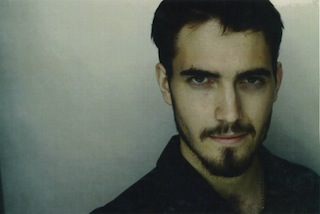 TED POWELL (KEN) is a native Philadelphian with a BA in Theatre from Temple University. Credits from Back East include HYSTERIA with Alvin Epstein and reading of JOB (Wilma Theater), the world premiere of THE ECLECTIC SOCIETY (u/s, Walnut Street Theater), HOLIDAY SHOW AT THE SWING CLUB and HOLIDAY SHOW WITH THE SWING CLUB BAND (Theatre Horizon), AS YOU LIKE IT (Shakespeare in Clark Park), LEBENSRAUM (Cape Rep Theatre), GETTING OUT (Simpatico Theatre Project), THE WITCH OF EDMONTON (Rev Theatre Co.), IN ARABIA, WE'D ALL BE KINGS and MONOGAMY (Secret Room Theatre), DROIT DU SEIGNEUR (Commonwealth Classic Theatre Co.), TAKE ME OUT (Plays and Players), RAG AND BONE (Vagabond Acting Troupe), THE GLASS MENAGERIE and NO LONGER WARRIORS (Act Out Theatre), HUGGING THE SHOULDER and ALABAMA, ALABAMA (Rep Theatre), reading of HARPER REGAN (Luna Theater), ONE NIGHT (Equalogy, Inc.), and MYSTERIOUS JOURNEYS: EASTERN STATE PENITENTIARY with The Travel Channel. He is also a musician with a solo outfit called The Study, as well as a playwright, author, and teaching artist. Many thanks to Keven and Cynthia.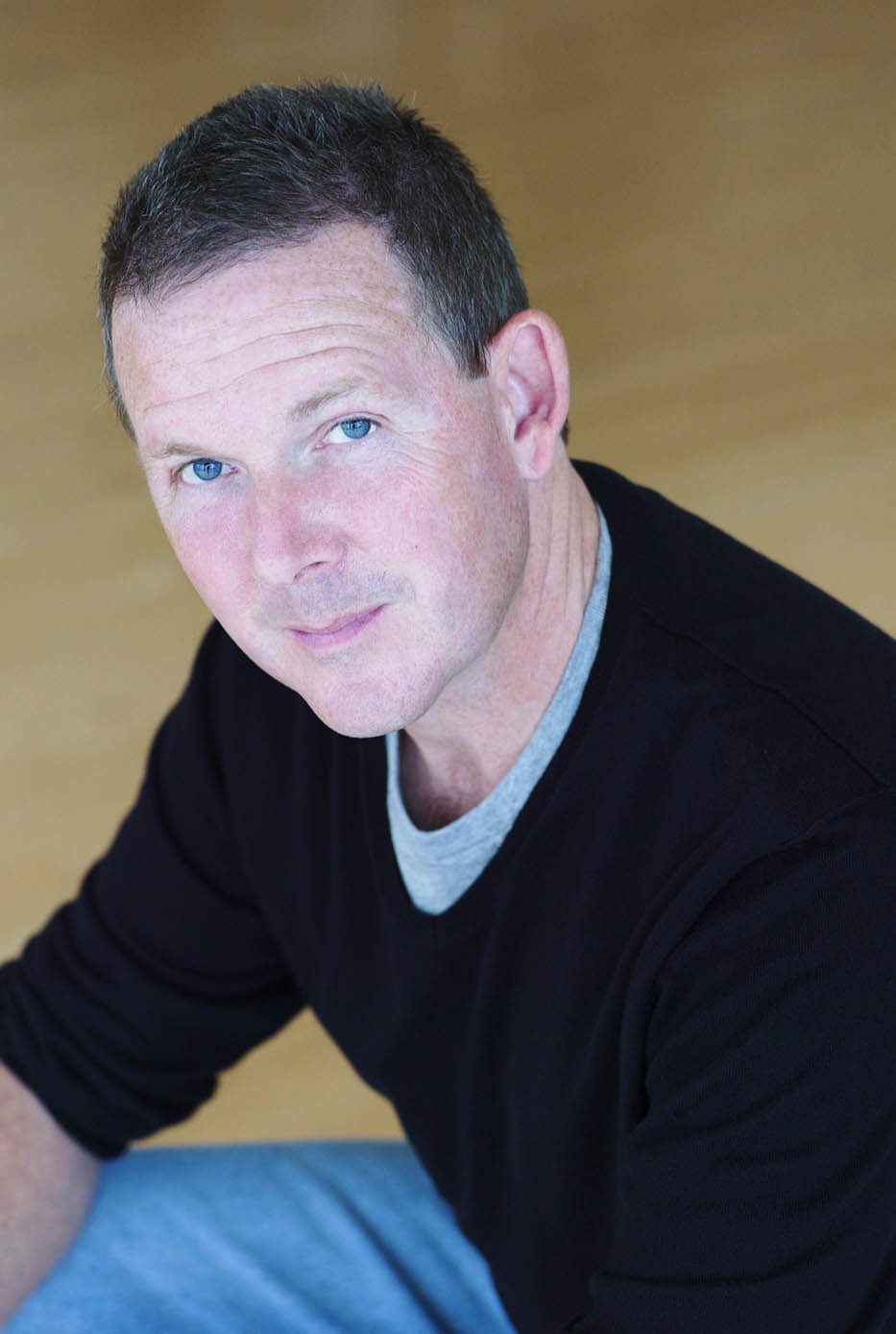 JOHN LOGAN (Playwright) received the Tony, Drama Desk, Outer Critic Circle and Drama League awards for his play RED. This play premiered at the Donmar Warehouse in London and at the Golden Theatre on Broadway. He is the author of more than a dozen other plays including NEVER THE SINNER and HAUPTMANN. His adaptation of Ibsen's THE MASTER BUILDER premiered on the West End in 2003. As a screenwriter, Logan had three movies released in 2011: HUGO, CORIOLANUS and RANGO. Previous film work includes SWEENEY TODD (Golden Globe award); THE AVIATOR (Oscar, Golden Globe, BAFTA and WGA nominations); GLADIATOR (Oscar, Golden Globe, BAFTA and WGA nominations); THE LAST SAMURAI; ANY GIVEN SUNDAY, and RKO 281 (WGA award, Emmy nomination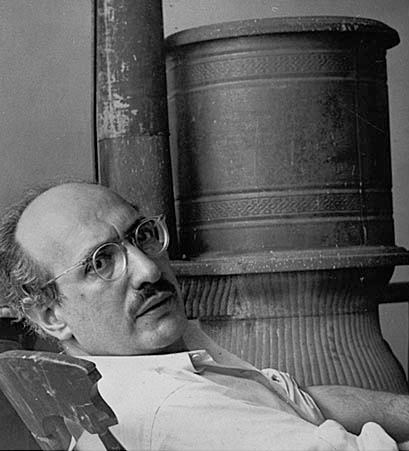 MARK ROTHKO Born Marcus Rotkovitch in the town of Dvinsk, Latvia, then part of the Russian Empire, Mark Rothko immigrated to the United States with his family at the age of ten, settling in Portland, Oregon. A gifted student, Rothko attended Yale University on scholarship from 1921-23, but disillusioned by the social milieu and financial hardship, he dropped out and moved to New York to "bum around and starve a bit." A chance invitation from a friend brought him to a drawing class at the Art Students League where he discovered his love of art. He took two classes there but was otherwise self-taught. Rothko painted in a figurative style for nearly twenty years, his portraits and depictions of urban life baring the soul of those living through The Great Depression in New York. The painter Milton Avery offered Rothko both artistic and nutritional nourishment during these lean years. In the 1930s, Rothko exhibited with The Ten, a close-knit group of nine (!) American painters, which included fellow Avery acolyte, Adolph Gottlieb. Success was moderate at best but the group provided important incubation for the Abstract Expressionist school to come. The war years brought with it an influx of European surrealists, influencing most of the New York painters, among them Rothko, to take on a neo-surrealist style. Rothko experimented with mythic and symbolic painting for five years before moving to pure abstraction in the mid 1940s and ultimately to his signature style of two or three rectangles floating in fields of saturated color in 1949. Beginning in the early 1950s Rothko was heralded, along with Jackson Pollock, Willem deKooning, Franz Kline and others, as the standard bearers of the New American Painting--a truly American art that was not simply a derivative of European styles. By the late 1950s, Rothko was a celebrated (if not wealthy) artist, winning him three mural commissions that would dominate the latter part of his career. Only in the last of these, The Rothko Chapel in Houston was he able to realize his dream of a truly contemplative environment in which to interact deeply with his artwork. RED presents a fictionalized account of Rothko's frustrated first attempt to create such a space in New York's Four Season's restaurant. Rothko sought to create art that was timeless; paintings that expressed basic human concerns and emotions that remain constant not merely across decades but across generations and epochs. He looked to communicate with his viewer at the most elemental level and through his artwork, have a conversation that was intense, personal and, above all, honest. A viewer's tears in front of one of his paintings told him he had succeeded. While creating a deeply expressive body of work and garnering critical acclaim, Rothko battled depression and his brilliant career ended in suicide in 1970.
KEVEN MYHRE (Director, Set Design, Executive Producer) was chosen to receive the Mayor's Artist Award in the Performing Arts for 2009. Keven was awarded the 2008 City Weekly Award for directing THE CLEAN HOUSE and MOONLIGHT AND MAGNOLIAS at Salt Lake Acting Company. His other directing credits at SLAC are ANGELS IN AMERICA: PARTS 1 & 2, THE OVERWHELMING, RABBIT HOLE, I AM MY OWN WIFE, BAD DATES, KIMERBLY AKIMBO, GOING TO ST. IVES, WATER LILIES, THE MEMORY OF WATER, TWO-HEADED, THE BEAUTY QUEEN OF LEENANE, GROSS INDECENCY: THE THREE TRIALS OF OSCAR WILDE, C'EST MOI in MERE MORTALS, and THREE DAYS OF RAIN. Keven has designed all of SLAC's sets and many of the costumes for the last seventeen years. He also designed sixteen sets for The Grand Theatre, including ALWAYS...PATSY CLINE, JOHNNY GUITAR, MY FAIR LADY, SONG OF SINGAPORE, MORNING'S AT SEVEN, and GODSPELL. ACCORDING TO COYOTE, WEST SIDE STORY, CROW AND WEASEL, and SOUTH PACIFIC were designed for Sundance Theatre. His designs have also been seen at Pioneer Memorial Theatre, Utah Musical Theatre, Egyptian Theatre, Kingsbury Hall and the Babcock Theatre. His work for the Utah Arts Festival includes site design for the 20th Anniversary. He received a BFA from the University of Utah and a MFA in Theatre from the University of Michigan.
JESSE PORTILLO (Lighting Design) is always happy to work with SLAC, where previous credits include, HOW I BECAME A PIRATE, IF YOU GIVE A MOUSE A COOKIE, GO DOG GO, THE PERSIAN QUARTER and TOO MUCH MEMORY. Jesse has also designed for Pioneer Theater Company, Plan-B Theater, The Grand Theater, Pygmalion Theater and the Egyptian Theatre in Park City. Jesse is a faculty member at the University of Utah Department of Theatre where he teaches courses in Lighting Design, and most recently designed HAIR in the Babcock Theatre.
K.L. ALBERTS (Costume Design) previous designs at Salt Lake Acting Company include GOD OF CARNAGE, BOOM, ANGELS IN AMERICA, PART 1: MILLENNIUM APPROACHES, TOO MUCH MEMORY, GO, DOG. GO!, THE OVERWHELMING, BILLION DOLLAR BABY, DARK PLAY, MOONLIGHT AND MAGNOLIAS, I AM MY OWN WIFE, SEXSTING, RABBIT HOLE, HOLD PLEASE, THE BEARD OF AVON and GROSS INDECENCY. For Pioneer Theatre Company, K.L.'s designs include WHITE CHRISTMAS, 42ND STREET, MISS SAIGON, THE PRODUCERS, LES MISERABLES, METAMORPHOSES, RAGTIME and the world premieres of LAUGHING STOCK and DUMAS' CAMILLE. For Meat and Potato Theatre K.L. has designed INFANTRY MONOLOGUES and SHADOWS OF THE BAKEMONO and for the Utah Shakespearean Festival K.L. has designed GREAT EXPECTATIONS-THE MUSICAL, AH WILDERNESS!, HAY FEVER, THE MATCHMAKER and FIDDLER ON THE ROOF.
JOSH MARTIN (Sound Design) is delighted to be working on this production of RED. Select recent work includes, SATURDAY'S VOYEUR 2010, SATURDAY'S VOYEUR 2011, GOD OF CARNAGE, (A MAN ENTERS) and HOW I BECAME A PIRATE. In addition, he is the Master Electrician here at the Salt Lake Acting Company.
PENNY PENDLETON (Stage Manager) is happy to be returning to SLAC. Currently Penny is the Production Manager for Zion Theatre Company, Production Tour Manager for Intermountain's LiVe Assembly. Her most recent credits are Stage Manager for JESUS CHRIST SUPERSTAR (Egyptain Theatre), Assistant Stage Manager SATURDAY'S VOYEUR 2011 (SLAC), Outreach Stage Manager OLIVER BUTTON IS A SISSY, REACHING OUT, TALKING TO MYSELF, MAKING LIFE INTO ART (PCPA Theaterfest). She would like to thank Keven for this amazing opportunity, and Mike James for his continuous support.
CYNTHIA FLEMING (Executive Producer) was first seen at Salt Lake Acting Company in its 1978 production of PIPPIN. Since then she has worn many hats at SLAC – Choreographer, Box Office Manager, Director of Audience Services. She was Creative Director of Communications and Audience Development, leading the Communications Team and overseeing the Box Office and House Management, before taking on her current title of Executive Producer. For 14 years Cynthia has choreographed SLAC's infamous musical satire, SATURDAY'S VOYEUR and last year marked her first as Director. She's choreographed many SLAC productions; her favorites include THE PERSIAN QUARTER, GO, DOG. GO!, BAT BOY THE MUSICAL, and WATER LILIES from CABBIES, COWBOYS, AND THE TREE OF THE WEEPING VIRGIN. Cynthia has been in the world of dance and theatre professionally for 35 years, during which time she performed in the Broadway, National, and International companies of A CHORUS LINE. Cynthia is proud to serve the Salt Lake Acting Company and its mission to develop and produce vital new work.
Press & Reviews
SLAC Sparks
The Artist's Reality: Philosophies of Art
By Mark Rothko, Christopher Rothko, Kate Prizel Rothko
Probably written around 1940–41, this revelatory book discusses Rothko's ideas on the modern art world, art history, myth, beauty, the challenges of being an artist in society, the true nature of "American art," and much more.
Mark Rothko
By Jeffrey Weiss, John Gage, Barbara Novak, Mark Rosenthal, Brian O'Doherty
In their stunning simplicity, the famous colored rectangle paintings by Mark Rothko suggest, evoke, and endlessly enthrall. This richly illustrated book reproduces in full color one hundred of Rothko's paintings, prints, and drawings. The volume features four commentaries by art experts who explore various formal aspects of Rothko's work, interviews with contemporary artists who reflect on Rothko's legacy to post-New York School abstraction, and a chronology of the Russian-born artist's life from 1903 to 1970.