Description
A comedic riff on evolution set in a small community college in an arid state where extraordinary artifacts from the ancient past abound - some of them still living.
Cast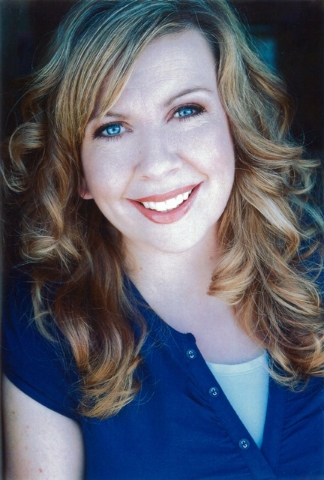 COLLEEN BAUM* (Stevie Stuart) is happy to be back at Salt Lake Acting Company. She was last seen at SLAC in CIRCLE MIRROR TRANSFORMATION. Other SLAC credits include ANGELS IN AMERICA, GO DOG GO, END DAYS, SEX STING, RABBIT HOLE, KIMBERLY AKIMBO, CABBIES COWBOYS AND THE TREE OF THE WEEPING VIRGIN and THE WATER PROJECT. At Pioneer Theatre Company in OUR TOWN, THE HEIRESS, LOST IN YONKERS and YOU CAN'T TAKE IT WITH YOU. At Plan-B Theatre Company in the LARAMIE PROJECT: 10 YEARS LATER, AN EPILOGUE, LARAMIE PROJECT, ANIMAL FARM, WAR OF THE WORLDS, AND THE BANNED PLAYED ON, TRAGEDY: A TRAGEDY and SLAM; and the Old Lyric Repertory Company in BLITHE SPIRIT, MOUSETRAP, ALWAYS PATSY CLINE, GOODNIGHT DESDEMONA GOOD MORNING JULIET, SERVANT OF TWO MASTERS, BLOOD BROTHERS, POOL'S PARADISE, and THE UNEXPECTED GUEST. Colleen is a proud member of the Actor's Equity Association.
DANIEL BEECHER (Bill Stuart) is delighted to be returning to SLAC. His first full production with SLAC was almost 15 years ago, when he played Antoine in AN EMPTY PLATE IN THE CAFÉ DU GRANDE BOEUF, but audiences may remember him more recently from Pinter's THE CARETAKER. Born and raised in Salt Lake, Dan attended the University of Utah's Actor Training Program. While at the U, Dan acted in SUMMER AND SMOKE, MERCHANT OF VENICE, A LITTLE NIGHT MUSIC, A MIDSUMMER NIGHT'S DREAM (twice!), and many other productions. Outside of Utah, Dan studied at the Chautauqua Institution in New York. Elsewhere around Salt Lake, Dan has been seen in A VIEW FROM THE BRIDGE, ROSENKRANZ AND GUILDENSTERN ARE DEAD, KING LEAR, MACBETH, THE THREE MUSKETEERS, and PETER PAN (in which he played Nana the dog and the crocodile- favorites) at Pioneer Theatre Company. He played in AS YOU LIKE IT, ROMEO AND JULIET, TWELFTH NIGHT, AND MACBETH at Salt Lake Shakespeare. Other local credits include DIRTY BLONDE with Utah Contemporary Theatre, and BOTTOM IN MIDSUMMER for the Davis Arts Council. Film and television credits include INCIDENT AT DARK RIVER with Helen Hunt and Mike Farrell, and several independent films including VAPID LOVELIES which he also co-wrote and associate produced, and which has been accepted into several film festivals internationally. Outside of theater, you can find Dan's weekly podcast "Thank God I'm Atheist" on iTunes.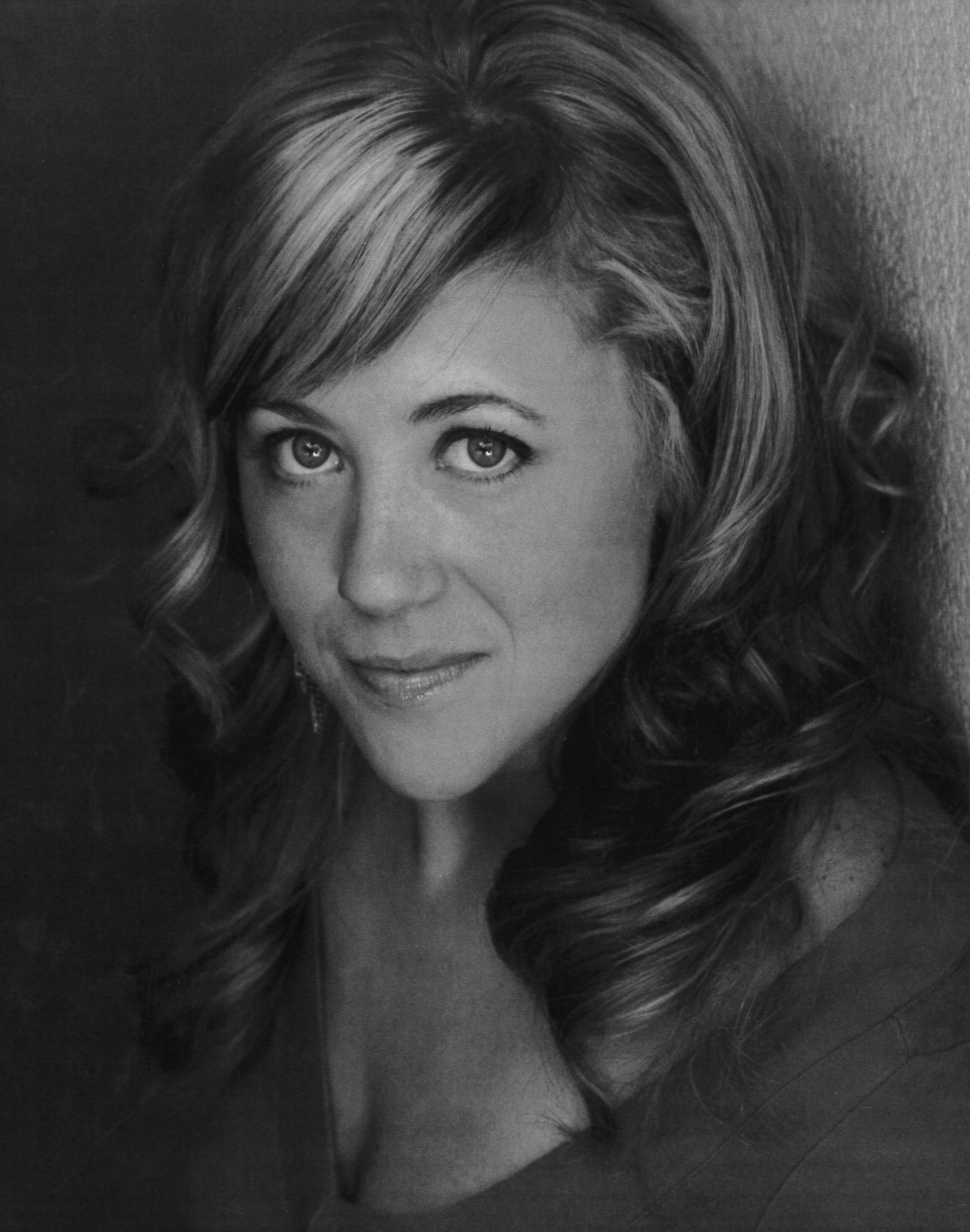 ELISE GROVES (Dell Nelson) is happy to be returning to SLAC. She was seen in the 2010 extension of SATURDAYS VOYEUR, and has been in many readings at SLAC including: SAM I WAS, TRENCHCOAT IN COMMON, and LITTLE HAPPY SECRETS. She is local to Salt Lake City and received her BA from Weber State University in Musical Theater. She was able to perform at the Kennedy Center (KACTF) and toured nationally with FOODPLAY. Other credits include: SUNSET BOULEVARD (Pioneer Theatre Co.) 'June' in GYPSY (Dark Horse Theatre Co.) JESUS CHRIST SUPERSTAR (Egyptian Theatre) 'Sabine' in THREE MUSKETEERS (HTC) 'Frenchy' in GREASE (Jackson Hole Playhouse) and her first feature length film CIVIL LOVE (Candle Light Media) will premiere in April. "I feel 'all-overish' for being able to be a part of this process.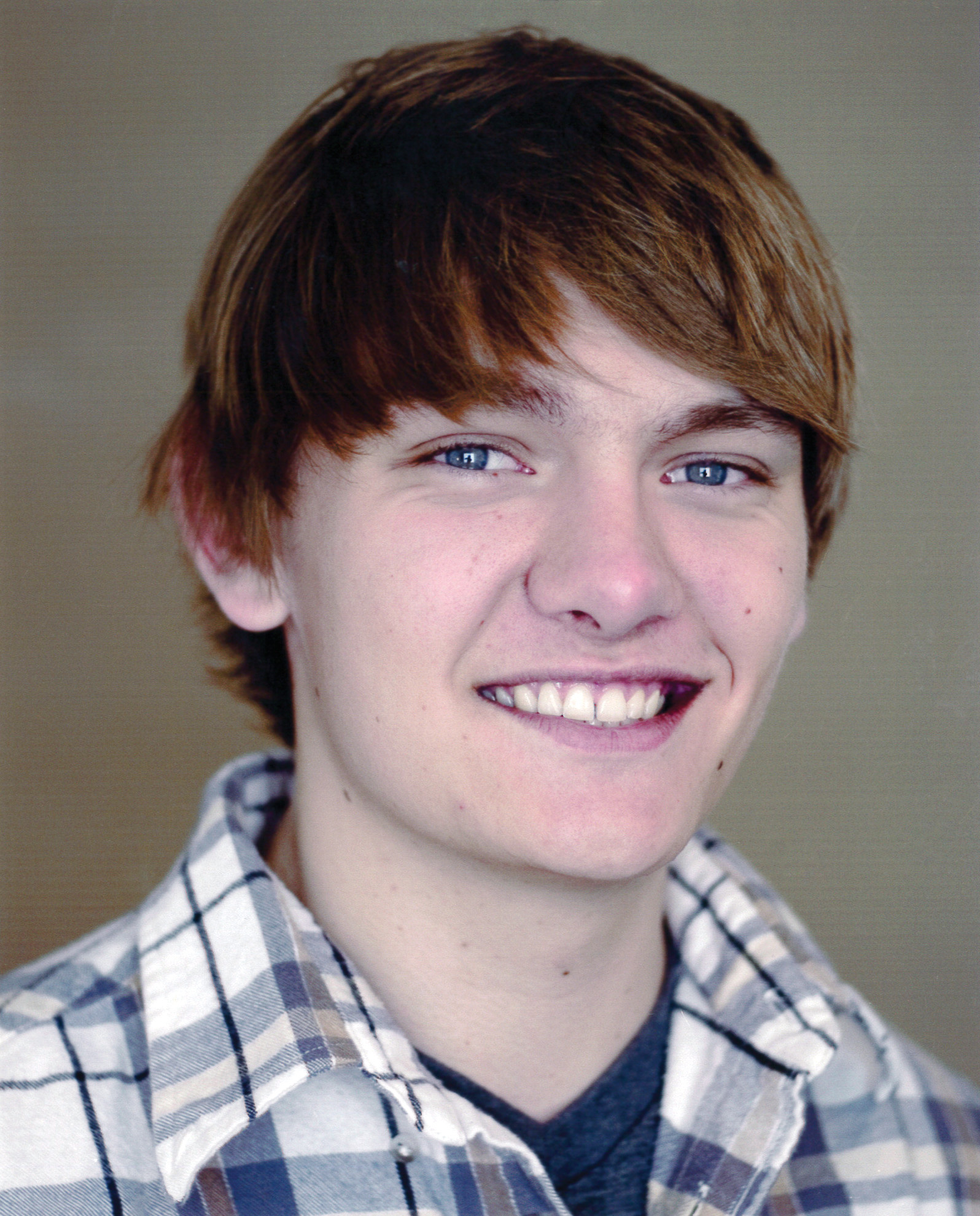 TOPHER RASMUSSEN(Sterling Jensen) is studying to get a Theatre Performance degree at Utah Valley University. Recent credits include Virgil in BLUE (Latchkey Theatre Company), Malcom in MACBETH (Grassroots Shakespeare Company), Demetrius in MIDSUMMER'S NIGHT DREAM (Davis Arts), the Artilleryman in JEFF WILLIAM'S MUSICAL WAR OF THE WORLDS (University of Utah), and Brian in BORDERLANDS (Plan-B Theatre Company). He has also participated in Plan-B Theatre Company's SLAM several times, as well as Theatre Arts Conservatory's STUDENT SLAM. This is his first Salt Lake Acting Company experience and he is thrilled to be a part of the gang.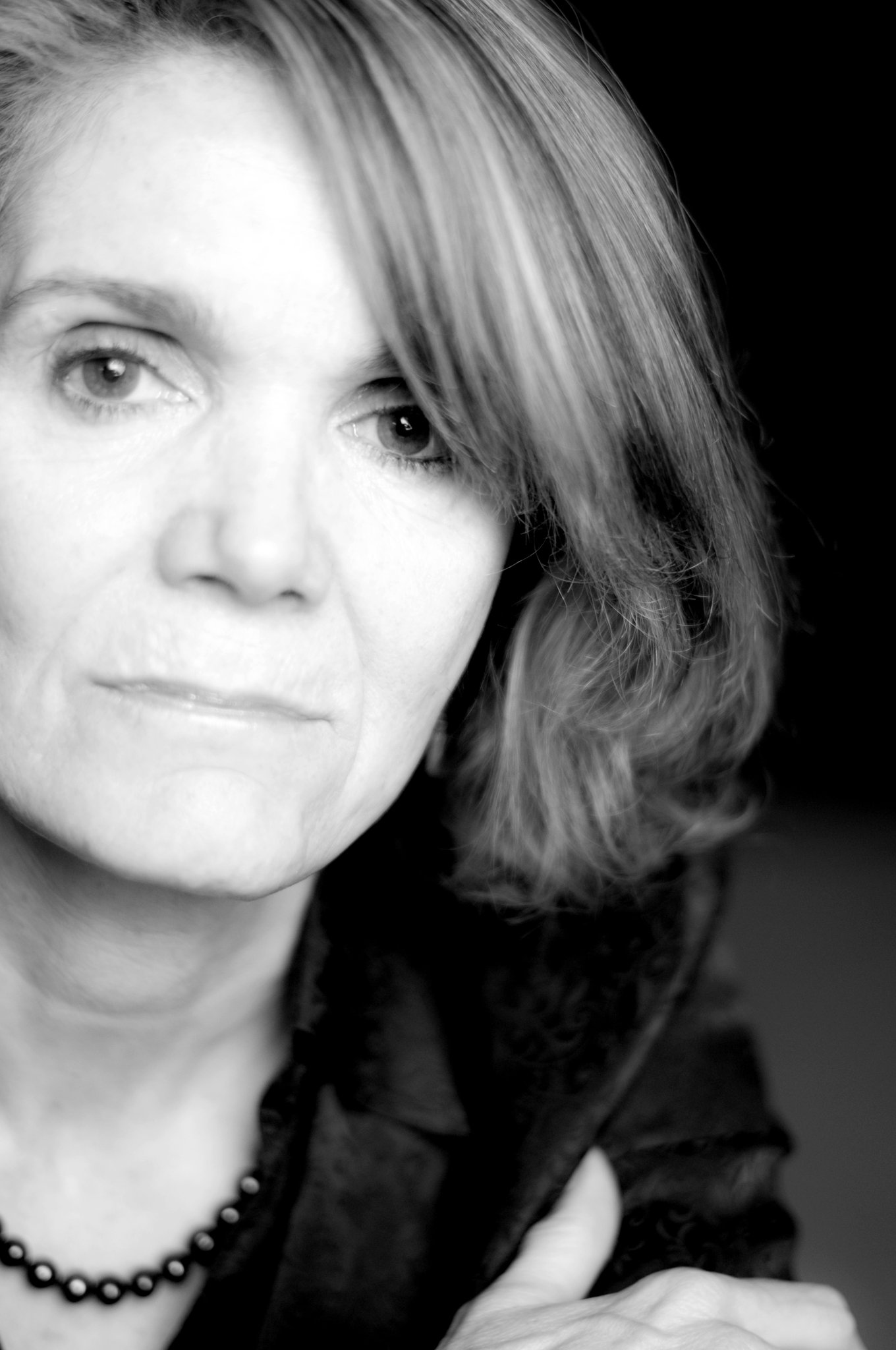 KATHLEEN CAHILL (Playwright)'s awards include the Jane Chambers Playwrighting Award (for her musical, Dakota Sky) a Jane Chambers Honorable Mention (for Charm) two Connecticut Commission on the Arts Playwrighting Awards, (for The Still Time and Charm) a Massachusetts Artists Foundation Award, a Rockefeller Grant, a National Endowment for the Arts New American Works Grant, two Edgerton Foundation Awards (for Charm, and for The Persian Quarter) and a Drama League Award. Her musicals include for The Navigator, Friendship of the Sea; Dakota Sky, an opera, Clara, two opera/cabarets, Fatal Song, and A Tale of Two Cities: Paris and Berlin in the Twenties. Her plays include The Still Time (Georgia Rep/ Porchlight Theatre, Chicago) the comedy, Women Who Love Science Too Much (Porchlight Theatre and NPR Radio) Henri Louise and Henry (Cleveland Public, Firehouse Theatre, Massachusetts) Charm ( National New Play Network Festival, Salt Lake Acting Company premiere, Kitchen Dog Theatre, Dallas; Orlando Shakespeare) and The Persian Quarter ( Salt Lake Acting Company, Merrimack Rep.) She wrote the screenplay for the film Downtown Express, which premiered at the 2011 Woodstock Film Festival. She has also written short stories for Cosmopolitan Magazine, worked as a journalist for the Hartford Courant ,and co-authored medical papers for JAMA. Ms. Cahill received an MFA in Writing for Music-Theatre from NYU's Tisch School of the Arts. She works as writer/senior editor for Masterpiece on PBS where she writes the Introductions to Downton Abbey, presented by Laura Linney, and the Introductions to Mystery! presented by Alan Cumming. The author would like to thank the following people for their contributions during the development of this play: Keven Myhre, Cynthia Fleming, Robert Broadhead, Matt Bennett, Julie Jensen, Mike Dorrell, Fae Engstrom, Steve Williams, Cheryl Guysunnas Williams, Colleen Baum, Eric Joseph Robertson and the late, great paleontologist Stephen Jay Gould.
TRACY CALLAHAN(Director) is thrilled to be working once again with SLAC. Former SLAC directing credits include SIX YEARS, HOW I LEARNED TO DRIVE, and co-directing MERE MORTALS. She is a freelance director in the Salt Lake Area where she has had the opportunity to direct for Plan-B's SLAM for the past three years and GYPSY with Dark Horse Theatre Company. Tracy directed a staged reading of Elaine and Kate Jarvik's new play (a man enters) for SLAC's new play reading series. She is the Head of the Acting and Directing Program at Weber State University where she has directed over 30 productions. Two of her productions have been chosen to be presented at the Kennedy Center For The Performing Arts in Washington DC and several others have been selected to travel to various theatre festivals regionally. She is currently preparing to direct Kathleen Cahill's play CHARM at Weber State in the fall.
K.L. ALBERTS(Costume Design) 's previous designs at Salt Lake Acting Company include RED, GOD OF CARNAGE, BOOM, ANGELS IN AMERICA, PART 1: MILLENNIUM APPROACHES, TOO MUCH MEMORY, GO, DOG. GO!, THE OVERWHELMING, BILLION DOLLAR BABY, DARK PLAY, MOONLIGHT AND MAGNOLIAS, I AM MY OWN WIFE, SEXSTING, RABBIT HOLE, HOLD PLEASE, THE BEARD OF AVON and GROSS INDECENCY. For Pioneer Theatre Company, K.L.'s designs include WHITE CHRISTMAS, 42ND STREET, MISS SAIGON, THE PRODUCERS, LES MISERABLES, METAMORPHOSES, RAGTIME and the world premieres of LAUGHING STOCK and DUMAS' CAMILLE. For Meat and Potato Theatre K.L. has designed INFANTRY MONOLOGUES and SHADOWS OF THE BAKEMONO and for the Utah Shakespearean Festival K.L. has designed GREAT EXPECTATIONS-THE MUSICAL, AH WILDERNESS!, HAY FEVER, THE MATCHMAKER and FIDDLER ON THE ROOF.
JAMES M. CRAIG(Lighting Design) has designed the lighting for 40+ shows at SLAC since 1997, most recently for DOTTIE-THE SISTER LIVES ON, A MAN ENTERS, GOD OF CARNAGE, SATURDAY'S VOYEUR 2011, CIRCLE MIRROR TRANSFORMATION, BOOM, ANGELS IN AMERICA, and CHARM. James has also designed lights for Plan-B Theatre, Utah Contemporary Theatre, Utah Musical Theatre, The Egyptian Theatre Company, Peery's Egyptian Theatre, Odyssey Dance Theatre, The Grand Theatre, Weber State University, The Emily Company, Georgia Shakespeare Festival, Virginia Stage Company, The Generic Theatre, Little Theatre of the Rockies, U of U Youth Theatre, U of U Lyric Opera Ensemble, Coachella Valley Theatre and Theatre Inc. Currently James is the Technical Director for the Park City Performing Arts Foundation. James holds a B.S. in Theatre from Weber State University, and is a member of United Scenic Artists Local 829. Find out more athttp://about.me/jamesmcraig
KEVEN MYHRE (Set Design, Executive Producer) was chosen to receive the Mayor's Artist Award in the Performing Arts for 2009. Keven was awarded the 2008 City Weekly Award for directing THE CLEAN HOUSE and MOONLIGHT AND MAGNOLIAS at Salt Lake Acting Company. His other directing credits at SLAC are RED, ANGELS IN AMERICA: PARTS 1 & 2, THE OVERWHELMING, RABBIT HOLE, I AM MY OWN WIFE, BAD DATES, KIMERBLY AKIMBO, GOING TO ST. IVES, WATER LILIES, THE MEMORY OF WATER, TWO-HEADED, THE BEAUTY QUEEN OF LEENANE, GROSS INDECENCY: THE THREE TRIALS OF OSCAR WILDE, C'EST MOI in MERE MORTALS, and THREE DAYS OF RAIN. Keven has designed all of SLAC's sets and many of the costumes for the last seventeen years. He also designed sixteen sets for The Grand Theatre, including ALWAYS...PATSY CLINE, JOHNNY GUITAR, MY FAIR LADY, SONG OF SINGAPORE, MORNING'S AT SEVEN, and GODSPELL. ACCORDING TO COYOTE, WEST SIDE STORY, CROW AND WEASEL, and SOUTH PACIFIC were designed for Sundance Theatre. His designs have also been seen at Pioneer Memorial Theatre, Utah Musical Theatre, Egyptian Theatre, Kingsbury Hall and the Babcock Theatre. His work for the Utah Arts Festival includes site design for the 20th Anniversary. He received a BFA from the University of Utah and a MFA in Theatre from the University of Michigan.
CYNTHIA L. KEHR REES (Sound Design) is thrilled to have the opportunity to work with Salt Lake Acting Company on this wonderfully creative and exciting piece by Kathleen Cahill. Mrs. Rees has had the pleasure of designing SLAC's productions of CHARM and last year's PERSIAN QUARTER in addition to many other plays over the past ten years. Other theatres where you may have heard her work include The Grand Theatre, Park City Egyptian Theatre Company, Utah Musical Theatre, Arena Stage, The National Theatre in Washington D.C., Seaside Music Theatre, Cincinnati Playhouse in the Park, and the Alabama Shakespeare Festival. Cynthia received her MFA in Sound Design from the College-Conservatory of Music at the University of Cincinnati, and is a member of United Scenic Artists Local 829, the national theatre designers union.
JANICE JENSON(Stage Manager) is excited to be returning to Salt Lake Acting Company after Stage Managing DOTTIE: THE SISTER LIVES ON, GOD OF CARNAGE, SATURDAY'S VOYEUR 2011, & CIRCLE MIRROR TRANSFORMATION. ASM credits include THE LEGEND OF TIMPANOGOS, (Utah Regional Ballet), CINDERELLA, MY FAIR LADY, 42ND STREET (Tuacahn), & MESA VERDE (Plan-B). Stage management credits include: TICK, TICK...BOOM!, REEFER MADNESS, A NEW BRAIN, THE BEST LITTLE WHOREHOUSE IN TEXAS (Dark Horse), SAM I WAS (SLAC Fringe Festival), HAIR, FAME, THE AWESOME 80'S PROM, RENTED CHRISTMAS, & DANNY AND THE DEEP BLUE SEA (Egyptian). She is a graduate of BYU and was selected as a USITT 2008 Stage Management Mentee, where she stage managed The History of Drag.
CYNTHIA FLEMING(Executive Producer) was first seen at Salt Lake Acting Company in its 1978 production of PIPPIN. Since then she has worn many hats at SLAC – Choreographer, Box Office Manager, Director of Audience Services. She was Creative Director of Communications and Audience Development, leading the Communications Team and overseeing the Box Office and House Management, before taking on her current title of Executive Producer. For 14 years Cynthia has choreographed SLAC's infamous musical satire, SATURDAY'S VOYEUR and last year marked her first as Director. She's choreographed many SLAC productions; her favorites include THE PERSIAN QUARTER, GO, DOG. GO!, BAT BOY THE MUSICAL, and WATER LILIES from CABBIES, COWBOYS, AND THE TREE OF THE WEEPING VIRGIN. Cynthia has been in the world of dance and theatre professionally for 35 years, during which time she performed in the Broadway, National, and International companies of A CHORUS LINE. Cynthia is proud to serve the Salt Lake Acting Company and its mission to develop and produce vital new work.
Press & Reviews
In the Room
In the Room with COURSE 86B IN THE CATALOGUE Playwright Kathleen Cahill and Director Tracy Callahan
SLAC. What inspired you to write COURSE 86B IN THE CATALOGUE?
PLAYWRIGHT KATHLEEN CAHILL. I went on a hike in Boulder and Escalante, and we hired a guide to take us into these slot canyons. We had two guides. One of them had grown up there. His father had worked with the Forest Service, and he knew every square inch of the place, the name of every plant. He told me about ancient, prehistoric plants that grow on top of the mesas there that you can't reach. The idea of that just blew my mind. They're still growing there, but you can't get to them – except by hanging a ladder down from a helicopter. He also took me to a place where dinosaur tracks had only been found in 1995 by mountain bikers – because they were in such an obscure place. The other guide had been a biology teacher in a nearby town; he was teaching evolutionary biology and discovered that his best student was reporting on him. He lost his job. He found out that there was a file on him. These two stories went into my brain, and they just hung there. They were so amazing to me. I tried to work on a play for a long time, and it was originally going to be called THE ENTRADA, a word I had learned from one of the guides. Entrada is a kind of rock formation, but it also had other meanings. I thought that was obscure and interesting, and it was all sort of toodling around. Then I read a book, Wonderful Life [Wonderful Life: The Burgess Shale and the Nature of History], by Stephen Jay Gould, which is where I found opabinia. So I just put that in, too. I started working, and I didn't know where it was going to go. It just started coming as I went. There are a lot of ideas in Utah that are gone in the rest of the country. In Utah, the past is very present. I started thinking things like, how do you really know what year it is? It's like we all agree to it, but how do you really know? So all of those things kind of spun around in my brain, and I started working.
SLAC. Did you stumble upon Gould's Wonderful Life, or did you search it out?
KATHLEEN. I was looking for something, keeping my ear open for something that would fill me in. I knew about Stephen Jay Gould; he was such a wonderful writer, such a mench, such a human. I actually had his Wonderful Life on my bookshelf for a long time, and when I was toodling around, I pulled it out and thought, "This is the book I ought to be reading now."
SLAC. So you chose Stevie for your protagonist. Is she named after Stephen Jay Gould?
KATHLEEN. You know, I never thought of that, and that's true.
SLAC. How did Stevie come about?
KATHLEEN. Stevie is a paleontologist – she's a scientist – and I was doing a lot of reading about women in science. With the exception of Marie Curie, the women who are really eminent in their scientific fields don't seem to have much personal life. Why is that? I also came across this from the philosopher, Blaise Pascal: "There are two equally dangerous extremes – to shut reason out and to let nothing else in." Stevie kind of formed in the either of my imagination as I was mulling these things over.
I was also in love at the time with the natural scientist, Stephen Jay Gould, (in love with his work that is – I wasn't having an affair with him – one good reason is that he is no longer living). I must have invented the name Stevie as a tribute to Professor Gould.
SLAC. What about the other characters who inhabit COURSE 86B IN THE CATALOGUE? Tell us about Dell.
KATHLEEN. Well, the obvious thing is that she's somebody who has a gift; she can draw things in three dimensions. It's not a skill that she's particularly worked to develop, but she's interested in it. It's a gift from God, and she gives it back. She comes from a different universe. She's very religious, very pure, and she's going to have a baby with a hominid. (Laughter) But the thing that sets her apart is that she has this extraordinary gift – which if she were from a different time and a different place, something else would happen. She would have a career. She would have a different life. But she's from a hundred years ago. She's from a remote corner of an arid state, her family grows their own food, and she has a very simple life. So, she thinks of her gift in a different way than someone from 2012 would. She treats it differently.
DIRECTOR TRACY CALLAHAN. And she can give it up. Stevie's career is the thing that leads her, and yet she searches for the possibility of becoming a mother. It comes easily to Dell to give up a career. Stevie says, "Come, let's go. I've got a gig for us. We can take off." Dell's not even tempted. She's not even tempted to want to lead that kind of life. It doesn't have value for her. I think they learn from each other. Stevie learns from each person she comes across in the play, and in some cases, I think the relationship between Dell and Stevie is one of the strongest in the play. They mirror each other as a contemporary woman versus a woman from another period – and the pros and cons of being in that simpler world.
SLAC. What inspired the character of Bill, Stevie's husband?
KATHLEEN. The financial meltdown, those guys who had these jobs that were based on – what? "Credit default swaps" and these weird words. They were making a lot of money for a long time, and what were they doing exactly in this made up occupation? Having this great life and being masters of the universe. Having a beautiful car and a couple of million dollars a year, and then it's like, (snap) – and it's all gone – like it wasn't ever there – because it was made out of dust. It wasn't even dust – it was made out of some invisible something. So Bill's a guy doing the quintessential 21st century job, something that's based on nothing, with no real content. I was also thinking about how people come to the wilderness to find themselves.
SLAC. Evolution is the word for this show – of relationships, of the species, of women and men. What's beautiful is that you have this master of the universe, Stevie's husband, Bill. And then you meet Dell's boyfriend, a hominid.
KATHLEEN. The other night, I was reminding my husband that the character of Sterling came from this very brilliant woman – a chemist – who was renting my house, and her boyfriend was also at Dartmouth, an Ivy League school – also a chemist – Bob and I came home early, and he's lying on our sofa watching a football game at a thousand decibels. We walk in. He doesn't feel like he needs to get up; he just goes, (in a hominid-like grunt) "Hey." I called him The Caveman as a joke. I think he should know he's immortalized. I should put special thanks to that guy. (Laughter)
Bill and Sterling end up having a lot in common. With Bill, by devolving, I think he becomes a lot more human. Sterling wants to be human. I hope there's enough of that in the play. He's trying to become more human.
TRACY. Yes, he's trying to understand. He wants to know where the football players go.
KATHLEEN. He's working the remote.
TRACY. And he's going to be a father, so we hope that he comes around in some capacity.
I think the characters are all very likeable. In comedy, that's the point – we have to like them all. Bill may be an ass at times, but Stevie is not a completely heroic person. She's a very insecure, brainy, scared person. She's a neurotic in many ways. She's likeable, but it's not like she's a strong woman who seeks the world – where do you say she sees the job posting?
KATHLEEN. The Journal of Extinct Invertebrates. (Laughter)
SLAC. Kathleen, it was very, very, very important to you to write a comedy, so important to you that you even wanted the title to look funny and be funny – like slipping on a banana peel funny. Would you talk a little more about what that was about?
KATHLEEN. I don't even really understand it. I just did. It was just a feeling. When I thought of the title, COURSE 86B IN THE CATALOGUE, I just thought, this is a funny title. Who names a play this?
SLAC. What about the B in the title?
KATHLEEN. Stephen Jay Gould said that his courses in Natural History at Harvard were B courses, because it wasn't hard science. The A courses were hard science. I was just so struck by that. It's only the history of the life on earth – definitely a B course.
SLAC. Tracy, what's it like tackling Kathleen's writing and working on COURSE 86B?
TRACY. Let me start with my favorite Kathleen Cahill quote. "I like thrilling, beautiful, unrealistic, and true."
SLAC. Yes, that says it.
TRACY. Kathleen also said that she likes clear communication. Mostly, I am struck by the magical quality of her plays. The idea that whatever world she creates, no matter how unrealistic or nonlinear it is, she's asking the audience to just believe, "Well, this is it. This is where we should be. This is where we are. This is the magic." Something that's very interesting about COURSE 86B IN THE CATALOGUE – and Kathleen's other plays [CHARM, THE PERSIAN QUARTER] – is that there's a mystery involved in them, and it's an unraveling of that mystery. People think during her plays. They're wondering, why is this person next to this person? In this play, who is this girl dressed like this who walks out of the audience and meets up with this woman? So that mystery is keeping us not distracted but engaged. So the audience is thinking while they are watching – rather than you hope that they go away and to talk it over afterwards. There is this sense of the engagement of the audience as we're going along because Kathleen poses a lot of questions, but she doesn't give all the answers. She allows the audience to go on the journey with the characters. We have to be engaged in Stevie's journey, and part of the humor comes from the people she meets.
SLAC. Time is truly relative in COURSE 86B. How do you translate it as you're diving the play?
TRACY. Kathleen has talked about the past, the future, and the present in the play. As I was thinking about concepts, I wrote down that the past is where Stevie is most comfortable – with dead things, and things from the past, and things she can wrap her scientific brain around; this is her study, her passion, her accomplishments lay there. The present is a very difficult place for her to negotiate because in the present, there's her husband who is cheating on her. She doesn't feel beautiful. She knows she's smart, but she doesn't know where she fits in as a woman. She's barren – she can't have children. She doesn't know where she fits in. That's where she is now. I have the dirt road written between the two, because the dirt road and the people she meets along the dirt road kind of teach her how to live in the present. She has to run into Dell, and she has to run into Sterling, and then run into or rediscover her husband – this husband evolving in front of us – and she has to learn to negotiate. But then she falls into the future. When she falls over the cliff, she falls into the future, and she sort of discovers how to live in the present. So for me, just to be able to wrap my mind around the layers of the script, I think of that as far as her journey goes: the past is comfortable, the present is uncomfortable, but once she falls – she just falls – she doesn't go willingly into the future. She literally falls. She follows this creature that she's adored, that she feels comfortable with, that she idolizes – who is a sea worm. She falls. Kathleen said something to me a while ago about the stars in the desert. When Stevie looks up and sees the stars in the desert, there's a poignancy there that allows her to come back. She can go back and try again. And I think she evolves in a way, too. She realizes there is more to her self than, I am a paleontologist. I am this, I am that. And I don't think she would have if she hadn't discovered Dell, and Sterling, and given Bill another chance. I think that is a very interesting and exciting moment in the play when she looks up and allows herself to be helped up – just that gesture of being pulled up from the future to the present is just really poignant.
SLAC. Kathleen, would you talk more about the process of writing COURSE 86B IN THE CATALOGUE, how the play developed through the readings and workshop?
KATHLEEN. I never remember the timelines on these things. I remember there was going to be a New Play Sounding Series reading, and I thought, "Oh, this isn't going to be any good." So I read the whole thing to my husband. (Laughter) And he said, "No, I think it'll be okay." So we did that reading and then I had two readings at my house with different drafts. My playwriting group looked at it. There was a workshop with Tracy and the actors. And it really helped. The characters evolve from that. I don't know how other playwrights do it – if I couldn't hear it... Hearing is part of the evolution of it. It just takes a long time to make it and to make it work. To have things the way they could and should be.
SLAC. You're very unique. You're like a play factory compared to most playwrights. Just in the past couple of years, you've written CHARM, THE PERSIAN QUARTER, COURSE 86B IN THE CATALOGUE, and now you're working on two new fascinating plays, MONSTERHEART and THE LOWELL EXPERIMENT.
KATHLEEN. I hope they are fascinating. It's the air in Utah. It's the people in Utah. It's the freedom in Utah. COURSE 86B IN THE CATALOGUE is certainly a Utah play. It comes from the ground, from the earth of Utah.
When I was reading about evolution, I remember someone said that the quality of homo sapiens is that we're crazy. I just was really struck by that. We are. We're crazy. And that's a function of our humanity.
TRACY. You say in the play, "We are in the creative phase of our evolution. Creativity is unpredictable. You have to be fearless to be creative."
SLAC. Amen.
The World Premiere of COURSE 86B IN THE CATALOGUE runs April 11-May 6, 2012. Tickets are available through the SLAC Box Office 801.363.7522.