Description
SLAC proudly presents the World Premiere of The Persian Quarter by Kathleen Cahill (playwright of last season's Charm.)
"…both a story told on a Persian carpet, and a piece of political history."
In Kathleen Cahill's THE PERSIAN QUARTER, a diplomatic crisis and a chance encounter trigger revelations of a shared past. The play unfolds on the final day of the Iranian hostage crisis in 1980 Tehran with Anne, an American hostage and Shirin, an Iranian revolutionary student who is one of her captors. Thirty years later in New York City, their daughters, Emily and Azadeh, meet accidentally in an empty classroom at Columbia University during the visit of Iranian President Ahmadinejad.
Cast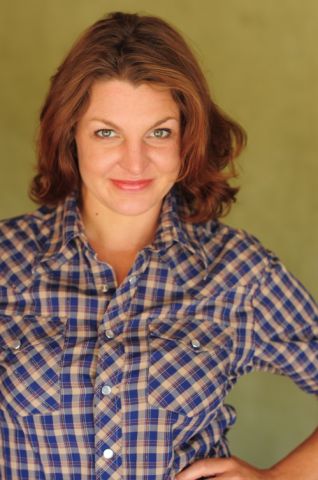 NELL GWYNN (ANN, EMILY) made her SLAC and regional debut playing the Angel and others in ANGELS IN AMERICA, and is proud to also have the opportunity to bring this world premiere to life. Many thanks to the creative team behind this play! NYC credits include; CANDY & DOROTHY (GLAAD New Media Award Winner, Best Off-Off Broadway), KISS & CRY (Innovative Theatre Award Nomination, Best Supporting Actress, GLAAD New Media Award Nomination, Best Off-Off Broadway) COUNSELOR AT LAW (Lucille Lortel Award Winner, Best Revival), THE ORESTEIA, Charles Mee's BIG LOVE, PIECEWORK, and THE BIG FUNK, to name a few. Regional Shakespeare credits include; Beatrice in MUCH ADO ABOUT NOTHING, Mistress Ford in THE MERRY WIVES OF WINDSOR, Adriana in COMEDY OF ERRORS, Celia in AS YOU LIKE IT, Lady Macbeth, Maria in TWELFTH NIGHT and Regan in KING LEAR. Dan, you are the best!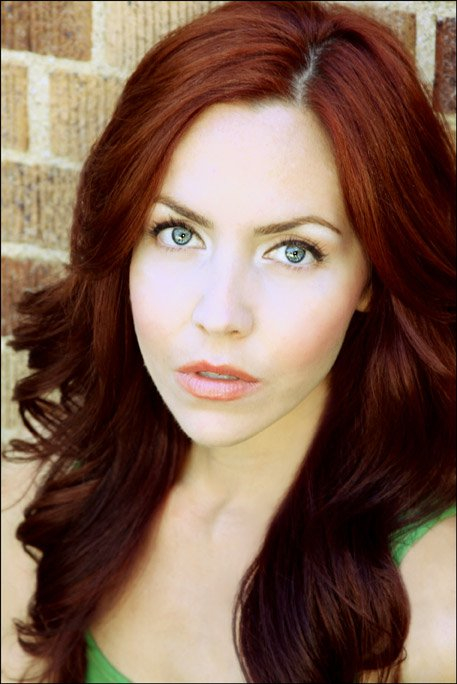 DEENA MARIE MANZANARES (SHIRIN, AZADEH) is a graduate of the Atlantic Theater Co. Acting School in NYC. Training also includes NYU's CAP21 and Juilliard. Among NYC credits are Witch/Mom in AMAZING ADVENTURES OF ARTHUR (Atlantic Theater Company) and Darlene in BALM IN GILEAD (Atlantic 453). Deena Marie returns for her fourth SLAC production having previously been seen as Blue Dog in GO, DOG. GO!, Ida in SKIN IN FLAMES, Sara in BOY, as well as the staged readings of THE THUGS and THE PERSIAN QUARTER. Local credits include Plan B, Egyptian Theatre Co., Pygmalion Productions, Pioneer Theatre Co, Meat & Potato, Hale Centre Theatre and others. Recent highlights include Sheila in HAIR (ETC), Sor Juana in AMERIGO (Plan B), and Olivia in INFANTRY MONOLOGUES (Meat & Potato). You may have also seen her as various characters or filling in as a feature reporter on the KUTV2 morning show. Deena Marie writes and performs sketch comedy on the web and has been featured on G4TV's "Attack of the show: Hottest Women on the Web" and MTV's "It's on with Alexa Chung". She also makes weekly videos for the Salt Lake City Weekly website. Recipient, Salt Lake Magazines Best of the Beehive (The Comedienne), and City Weekly's Best of Utah (Media/Politics). She is a proud member of Actors Equity. www.deenamarie.biz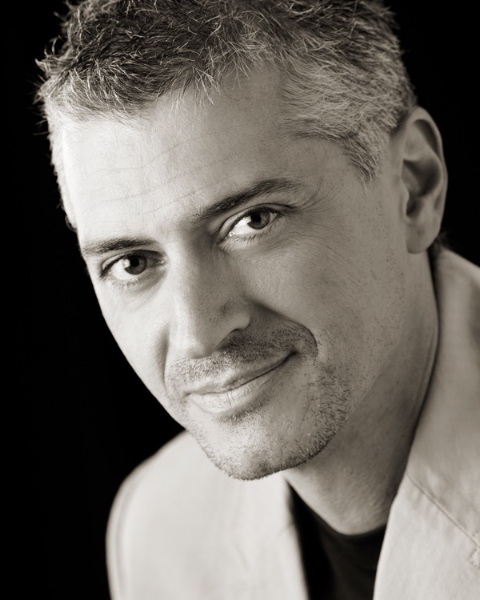 SHANE MOZAFFARI (RUMI, IRANIAN POOL ATTENDANT) Shane Mozaffari returns to acting and SLAC after appearing in productions such as THE HEIDI CHRONICLES and 1102 & 1103 twenty plus years ago. As a BFA student at the University of Utah Shane remembers words spoken to him by professor Ann Cullimore Decker that he would "always find himself involved in the theatre" regardless of other life pursuits. Stage credits, film, television, radio and print work include a handful of supporting rolls. One of his fondest memories was participating in the Sundance 1991 Playwrights lab. His appearance as RUMI in this production is deeply appreciated as one more opportunity to help develop another original script. Currently married 14 years and father of 3 he works in telecommunications as a contractor for the FAA and is a partner with his wife as an associate broker in Real Estate. He's looking forward to letting his freak flag fly once again!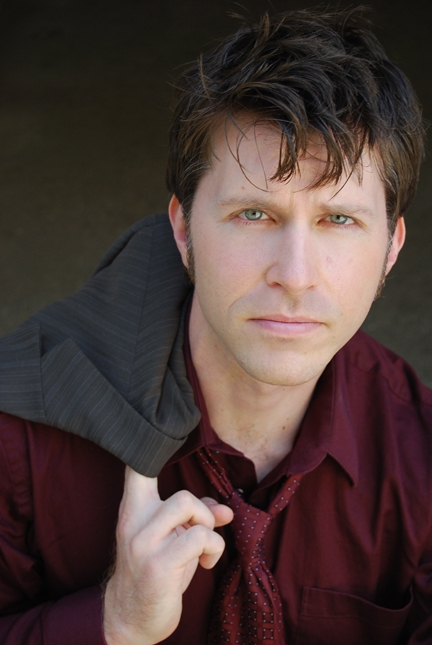 JOSH THOEMKE (MIKE, KERMIT) Josh Thoemke received his BFA from Virginia Commonwealth University prior to relocating to Southern California. There he became a founding member of the award winning Theatre Banshee, and could be seen on assorted, canceled television series. Having performed on both the East and West coasts, Josh made the natural progression to the Inner Mountain West, where he made his Salt Lake City debut in Meat & Potatoes' production, SHADOWS OF THE BAKEMONO. His last Salt Lake Acting Company appearance was in PROPHETS OF NATURE. When not acting, Josh can be seen singing and playing guitar along side his lovely wife, Rebecca, in their Celtic band, Bad Colleen.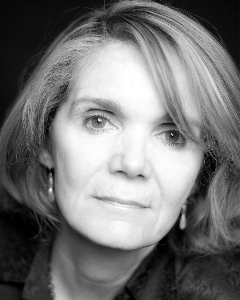 KATHLEEN CAHILL (Playwright) Ms. Cahill has received many awards for her work, including the Jane Chambers Playwriting Award, a Connecticut Commission on the Arts Playwriting Award (twice), a Massachusetts Artists Foundation Award, a Rockefeller Grant, a National Endowment for the Arts New American Works Grant, and a Drama League Award. Her plays include THE STILL TIME (Georgia Rep/Porchlight Theatre, Chicago), WOMEN WHO LOVE SCIENCE TOO MUCH (Porchlight), HENRI LOUISE AND HENRY (Cleveland Public), SLAM (Plan-B Theatre, UT), and the screenplay DOWNTOWN EXPRESS, a film for David Grubin Productions in NY. With composer Michael Wartofsky she wrote the book and lyrics for THE NAVIGATOR and FRIENDSHIP OF THE SEA; with Deborah Wicks LaPuma she wrote DAKOTA SKY (Olney Theatre), WATER ON THE MOON (Signature Theatre readings), and CAPTIVATED (Kennedy Center New Works Festival). Other musical works include the opera CLARA, FATAL SONG, and A TALE OF TWO CITIES: PARIS AND BERLIN IN THE TWENTIES (all Maryland Center for the Performing Arts). Her play CHARM (directecd by Meg Gibson) received its world premiere at SLAC last season and went on to Kitchen Dog Theatre in Dallas and Orlando Shakespeare.
ALEXANDRA HARBOLD (Director, Artistic Literary Associate) At Salt Lake Acting Company, Andra has directed New Play Sounding Series readings of T.I.C. (TRENCHCOAT IN COMMON), THE PERSIAN QUARTER and PROPHETS OF NATURE; she acted in SIX YEARS and ICE GLEN and is now an Artistic Literary Associate and a member of SLAC's Communications & Audience Development team. Local directing credits: ROMEO AND JULIET, RABBIT HOLE, THREE DAYS OF RAIN (PAC), and SLAM (Plan-B). Other local credits: DANCING AT LUGHNASA (Pinnacle Acting Company), HAMLET (Pioneer Theatre Company), LIVING OUT, FAT PIG (Pygmalion Theatre), and THE SEAGULL (Pinnacle Acting Company). She received two City Weekly Staff Pick Artys for her work in ICE GLEN/FAT PIG and in LIVING OUT; IN This week included RABBIT HOLE for Best Plays of 2009 and Harbold for Best director. Education: BA, Middlebury College; Master's in Performance Studies, University of London Goldsmith's College. Training: SITI Company's Summer Intensive at Skidmore. Upcoming projects include CIRCLE MIRROR TRANSFORMATION (Salt Lake Acting Company).
BRONWEN BEECHER (Yoga Consultant) began training with Ana Forrest to focus on the healing aspects of yoga. Also having done private sessions D'ana Baptiste for over a year to work with her own past issues with trauma and addiction, Bronwen learned how to speak the language of the body, heal herself, and as a result help others to heal their own bodies and spirits. She is now one of only a few qualified Forrest Yoga Teachers in Utah and has emerged from her intensive training with a deep appreciation of yoga she calls, "ugly yoga." Ugly yoga is how she describes the journey into those deep dark places we like to hide or avoid in the mind/body/emotion parts of ourselves. It is through holding hands with our "ugly" parts through the physical poses that we can achieve the indescribable freedom that can be found in yoga and in life. Bronwen created "Yoga in the Warehouse," which is a community built around Forrest yoga classes she teaches in (you guessed it) a warehouse in Salt Lake City. Check out the blog, www.uglyyoga.com. "Like" Yoga in the Warehouse on Facebook and sign up for the mailing list on that page or send a request for information to and, of course, come to class Saturday mornings at 10:15. A. Bronwen Beecher www.bronwenbeecher.com
JOHN GRAHAM (Fight Choreographer) has worked at venues including: the Cincinnati Playhouse in the Park (Cincinnati, OH), Thunder's Mouth (Brisbane, Australia), Plan-B Theatre (SLC), California Theatre Wing (Oakland, CA), Madison Repertory Theatre (Madison, WI), and Stage One (Louisville, KY). Most recently John played Tom in THE GLASS MENAGERIE at The Grand Theatre, and directed DANCING AT LUGHNASA for Pinnacle Acting Company. John received his BFA from the Cincinnati College-Conservatory of Music and his MFA from the University of Wisconsin-Madison. He is currently an Assistant Professor of Theatre at Utah Valley University. John is a proud member of the Society of American Fight Directors (SAFD).
CYNTHIA L. KEHR REES (Sound Design) is thrilled to have the opportunity to work on another play by Kathleen Cahill with Salt Lake Acting Company after having had the wonderful experience of designing CHARM last spring. Some of Cynthia's favorite designs for Salt Lake Acting Company include MADAGASCAR, DUST EATERS, SEEING THE ELEPHANT, the recent ANGELS IN AMERICA and POLISH JOKE. Other theatres where you may have heard her work include Arena Stage, The National Theatre in Washington D.C., Seaside Music Theatre, The Alabama Shakespeare Festival, Cincinnati Playhouse in the Park, The Grand Theatre, and Park City Egyptian Theatre Company. Cynthia received her MFA in Sound Design from the College-Conservatory of Music at the University of Cincinnati and is a member of United Scenic Artists Local 829, the national theatre designers union.
KEVEN MYHRE (Set Design, Executive Producer) was chosen to receive the Mayor's Artist Award in the Performing Arts for 2009. Keven was awarded the 2008 City Weekly Award for directing THE CLEAN HOUSE and MOONLIGHT AND MAGNOLIAS at Salt Lake Acting Company. His other directing credits at SLAC are ANGELS IN AMERICA: PARTS 1 & 2, THE OVERWHELMING, RABBIT HOLE, I AM MY OWN WIFE, BAD DATES, KIMBERLY AKIMBO, GOING TO ST. IVES, WATER LILIES, THE MEMORY OF WATER, TWO-HEADED, THE BEAUTY QUEEN OF LEENANE, GROSS INDECENCY: THE THREE TRIALS OF OSCAR WILDE, C'EST MOI in MERE MORTALS, and THREE DAYS OF RAIN. Keven has designed all of SLAC's sets and many of the costumes for the last sixteen years. He also designed sixteen sets for The Grand Theatre, including ALWAYS…PATSY CLINE, JOHNNY GUITAR, MY FAIR LADY, SONG OF SINGAPORE, MORNING'S AT SEVEN, and GODSPELL. ACCORDING TO COYOTE, WEST SIDE STORY, CROW AND WEASEL, and SOUTH PACIFIC were designed for Sundance Theatre. His designs have also been seen at Pioneer Memorial Theatre, Utah Musical Theatre, Egyptian Theatre, Kingsbury Hall and the Babcock Theatre. His work for the Utah Arts Festival includes site design for the 20th Anniversary. He received a BFA from the University of Utah and a MFA in Theatre from the University of Michigan.
MEGAN NOYCE (Research) Megan Noyce is a proud, new owner of a degree in Theatre Arts from the University of Puget Sound. And after a summer as an Education Intern/Teaching Artist at Lexington Children's Theatre, she returns to Utah to put her degree to use. After spending most of her college career enchanted by acting, she began to study other aspects of theatre. This led her to dramaturgy, directing, teaching and playwriting. Her directing credits include THE SECRET IN THE WINGS, the one-act play NIGHT VISITS, and assistant directing THE SKIN OF OUR TEETH. Her play EINE LANGE REISE recently received a staged reading as part of Wasatch Theatre Company's Page-to-Stage Festival. Megan currently works as an Assistant Teacher for the University of Utah Youth Theatre.
JESSE PORTILLO (Light Design) is happy to work with the Salt Lake Acting Company again, having previously designed IF YOU GIVE A MOUSE A COOKIE, GO, DOG, GO! and TOO MUCH MEMORY. Recent productions include SHE WAS MY BROTHER and AMERIGO with Plan-B Theatre Company, OLIVER at the Grand Theatre, and KISS ME KATE for Light Opera Oklahoma. Locally Jesse has also designed for Pygmalion Theatre, the Egyptian Theatre Company in Park City and the Babcock Theater at the University of Utah, where he is on the faculty of the Department of Theatre.
JENNIE SANT (Production Stage Manager) is excited to be back at SLAC after Stage Managing ANGELS IN AMERICA this season. Past work has included Egyptian Theatre Company as the AEA Stage Manager on PAGENT and THE MUSIC MAN. Pioneer Theatre Company as the 1st ASM on LES MISERABLES, PAINT YOUR WAGON, DOUBT, A MIDSUMMER NIGHTS DREAM, THE FOREIGNER, VERTICAL HOUR, and THE PRODUCERS. Other credits Stage Managing include ANGELS IN AMERICA parts I & II at the Babcock Theatre, TRUE WEST in Studio 115, HENRY V and MEASURE FOR MEASURE for Salt Lake Shakes and TALKING WALES II for Utah Contemporary Theatre.
SANDRA SHOTWELLl (Dialect Coach) is a professor with the University of Utah Department of Theatre, teaching acting, voice, speech, and text. A professional actress and dialect coach, she received an M.F.A. in Acting from the American Conservatory Theater in San Francisco, an Advanced Diploma in Voice and Speech from the Central School of Speech and Drama in London, and is a Certified Laban-Bartenieff Movement Analyst. She has dialect coached for Pioneer Memorial Theatre, including: BLACK COMEDY, TWELVE ANGRY MEN, Charles Morey's THE YELLOW LEAF, HUMBLE BOY, THE VERTICAL HOUR, James Joyce's THE DEAD, THE REAL THING, DANCING AT LUGHNASA, ROUGH CROSSING, PICASSO AT THE LAPIN AGILE, THE CRIPPLE OF INISHMAAN, PLAYBOY OF THE WESTERN WORLD, LAST NIGHT AT BALLYHOO, SOUTH PACIFIC, WEST SIDE STORY, O PIONEER!, and ST JOAN. Her film-television appearances include Touched by an Angel, Night Sins, The Long Road Home, Detention High, The Luck of Irish and Anya's Bell; she is the voice of TRAX for the north-south line. Sandra loves volunteering foster care for dogs with the Humane Society of Utah.
BRENDA VAN DER WEIL (Costume Design) as always, Brenda is happy to be working for SLAC. Brenda is part of the design faculty for the University of Utah Theatre Department. She designs regularly for that department as well as for Pioneer Theatre and for SLAC. Recent works include CHRISTMAS STORY, NOISES OFF, THE FOREIGNER and YOU CAN'T TAKE IT WITH YOU for Pioneer Theatre Company; TROJAN WOMEN, DEATH OF A SALESMAN, THE COUNT OF MONTE CRISTO and COMEDY OF ERRORS for Alabama Shakespeare Festival; THE CAUCASIAN CHALK CIRCLE for the Babcock Theatre, and IF YOU GIVE A MOUSE A COOKIE, CHARM, MASTER CLASS, SIX YEARS, THE CLEAN HOUSE, ROUNDING THIRD and END DAYS for SLAC. She also designed several of the recent SATURDAY'S VOYEUR productions, including SATURDAY'S VOYEUR 2009 and SATURDAY'S VOYEUR 2008, and all but one of the University of Utah's Classical Greek Festival productions for the last eighteen years. Before moving to Utah, Brenda also worked at the Seattle Opera, the Santa Fe Opera, and the Utah Shakespearean Festival.
Press & Reviews
Word of Mouth
What people are saying about The Persian Quarter...
Saturday, 05 February 2011 11:10 posted by David Moore
"The premier last night was magnificent, thoughtful, engaging and stimulating. May your production and the play itself have a long fruitful life." David Moore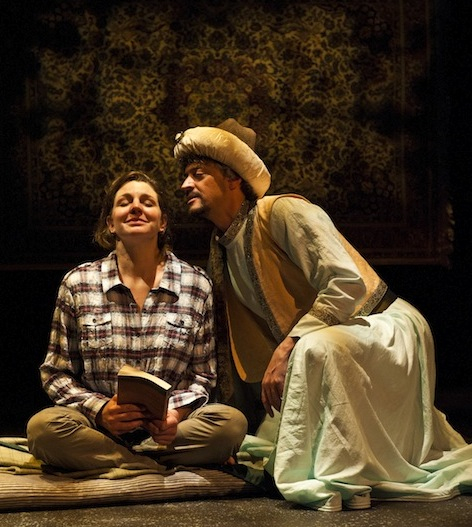 "Another wonderful gift from Kathleen Cahill, expertly executed. Kathleen is simply a genius. We're so lucky to have her here and writing world class theatre in little old SLC. SLAC is a treasure!" - Thom Gourley
"Incredible play...don't miss it!" - Cindi Romney Evans
"Best thing to be seen in SLC this year. Amazing writing, brilliant performances, transported to past events and current issues that leave you exhaling with impact!" - Charles Lynn Frost
"Miss this essential play at your own peril." - Ben Fulton, Salt Lake Tribune
"I did see this production the first night and it is beautiful." - David Andreason
"Like it was written by the hand of deity--to send a message about todays world. Nothing, anywhere is more relevant for this moment!" - Jim Dabakis
"Yes, see this show. In fact, I'd make that a standard decision for any Cahill text. Thanks SLAC for supporting great new works in Salt Lake City." - Dave Mortensen, Utah Theatre Bloggers Association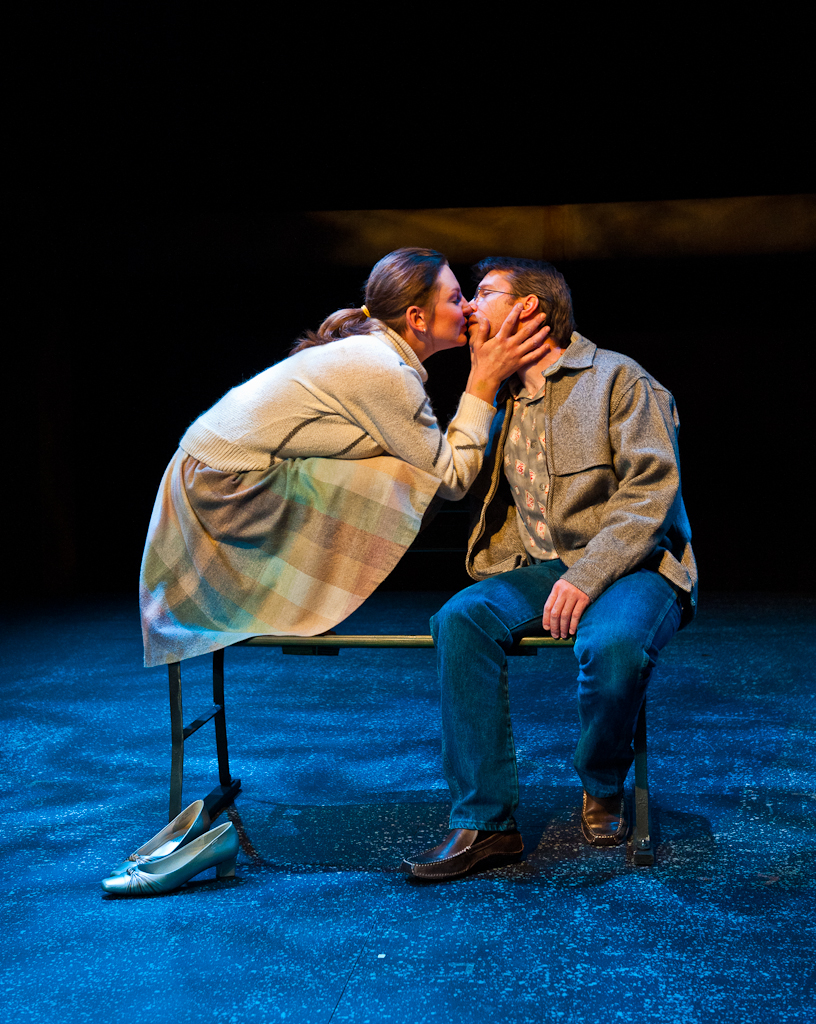 "What an incredible thought-provoking play on our ideas of freedom, patriotism and sense of history. If you haven't seen it yet, book your tickets fast!!" - Dylan Schneider
"I've seen this play 3 times! Love it!" - Lauren Manzanares
"The Persian Quarter at Salt Lake Acting Company was one of the most brilliant shows I have seen in a long time!!" - Jason Langlois
"Loved it!! Thank you so much!!" - Naydean Parsons Reed
"It was great! We really enjoyed this one." - Brett Neilson
"My daughter, Eva, and I saw the show last night. Superb writing, superbly played. Thank you for this important production. We came home and I had to dig out my copies of THE ILLUMINATED RUMI and... ALL THE SHAH'S MEN." - Barbara Bellows-Terranova
SLAC Sparks
Spark noun. a trace or hint | inspiration or catalyst | an ignited or fiery particle, something that sets off a sudden force | anything that serves to animate, kindle, or excite
The Essential Rumi
introduction by Coleman Barks
The ecstatic, spiritual poetry of Rumi
Blood and Oil: A Prince's Memoir of Iran, from the Shah to the Ayatollah by Roxane Farmanfarmaian and Manucher Farmanfarmaian
Iran was the first country in the Middle East to develop an oil industry, and oil has been central to its tumultuous twentieth-century history. A finalist for the PEN/West Award, Blood and Oil tells the epic inside story of the battle for Iranian oil. A prominent member of one of Iran's most powerful aristocratic families--so feared by Khomeini that the entire clan was blacklisted--Prince Manucher Farmanfarmaian was raised in a harem at the heart of Iran's imperial court. With wit and provocative detail, he describes the days when he served as the Shah's oil adviser and pioneered the partnership that resulted in OPEC. Beautifully written and epic in its scope, this scintillating memoir provides a fascinating history of modern Iran.
Daughter of Persia: A Woman's Journey From Her Father's Harem Through the Islamic Revolution by Ssattareh Farman Farmaian
As founder in 1958 of the Tehranok/per book School of Social Work, Sattareh naively believed, "If one only avoided politics, one could achieve something constructive." After two decades of humanitarian efforts in Iranian family planning, day care, vocational programs and aid to the poor and prisoners' families, she was arrested in 1979 by Khomeini's machine-gun-toting teenage minions. Branded an "imperialist," she narrowly escaped execution and now lives in the U.S. The 15th of 36 children, Sattareh revered and feared her "all-powerful" father, a prince and governor. This dramatic if restrained autobiography, written with freelancer Munker, describes her patriarchal upbringing and her education at UCLA. She belatedly realized that "keeping our mouths shut let the Shah do what he wanted." Her memoir is actually most effective as a political document. She powerfully condemns the Eisenhower-backed coup that toppled democratic premier Mossadegh and installed ruthless dicatator Reza Shah Pahlavi, whose fascist secret police were trained and financed by the CIA. The Shah's corrupt, unjust regime, she graphically demonstrates, fueled explosive resentment that found an outlet in Khomeini's fanaticism.
The Hand of Poetry: Five Mystic Poets of Persia, lectures by Inayat Khan
Poems by five Persian writers are accompanied by a discussion of the poems and the background of each poet
All The Shah's Men: An American Coup and the Roots of Middle East Terror by Stephen Kinzer
With a thrilling narrative that sheds much light on recent events, this national bestseller brings to life the 1953 CIA coup in Iran that ousted the country's elected prime minister, ushered in a quarter-century of brutal rule under the Shah, and stimulated the rise of Islamic fundamentalism and anti-Americanism in the Middle East. Selected as one of the best books of the year by the Washington Post and The Economist, it now features a new preface by the author on the folly of attacking Iran.
The Ayatollah Begs to Differ by Hooman Majd
The grandson of an eminent ayatollah and the son of an Iranian diplomat, journalist Hooman Majd is uniquely qualified to explain contemporary Iran's complex and misunderstood culture to Western readers.
The Ayatollah Begs to Differ provides an intimate look at a paradoxical country that is both deeply religious and highly cosmopolitan, authoritarian yet informed by a history of democratic and reformist traditions. Majd offers an insightful tour of Iranian culture, introducing fascinating characters from all walks of life, including zealous government officials, tough female cab drivers, and open-minded, reformist ayatollahs. It's an Iran that will surprise readers and challenge Western stereotypes. In his new preface, Majd discusses the Iranian mood during and after the June 2009 presidential election which set off the largest street protests since the revolution that brought the ayatollahs to power.
Reading Lolita in Tehran: A Memoir in Books By Azar Nafisi
Every Thursday morning for two years in the Islamic Republic of Iran, a bold and inspired teacher named Azar Nafisi secretly gathered seven of her most committed female students to read forbidden Western classics. As Islamic morality squads staged arbitrary raids in Tehran, fundamentalists seized hold of the universities, and a blind censor stifled artistic expression, the girls in Azar Nafisi's living room risked removing their veils and immersed themselves in the worlds of Jane Austen, F. Scott Fitzgerald, Henry James, and Vladimir Nabokov. In this extraordinary memoir, their stories become intertwined with the ones they are reading. Reading Lolita in Tehran is a remarkable exploration of resilience in the face of tyranny and a celebration of the liberating power of literature.
Understanding Iran: Everything You Need to Know, from Persia to the Islamic Republic, from Cyrus to Ahmadinejad by William R. Polk
William R. Polk provides an informative, readable history of a country which is moving quickly toward becoming the dominant power and culture of the Middle East. A former member of the State Department's Policy Planning Council, Polk describes a country and a history misunderstood by many in the West. While Iranians chafe under the yolk of their current leaders, they also have bitter memories of generations of British, Russian and American espionage, invasion, and dominance. There are important lessons to be learned from the past, and Polk teases them out of a long and rich history and shows that it is not just now, but for decades to come that an understanding of Iran will be essential to American safety and well-being.
Between Two Worlds: My Life and Captivity in Iranby Roxana Saberi
On the morning of January 31, 2009, Roxana Saberi, an Iranian-American journalist working in Iran, was forced from her home by four men and secretly detained in Iran's notorious Evin Prison. The intelligence agents who captured her accused her of espionage—a charge she denied. For several days, Saberi was held in solitary confinement, ruthlessly interrogated, and cut off from the outside world. For weeks, neither her family nor her friends knew her whereabouts. After a sham trial that made headlines around the world, the thirty-one-year-old reporter was sentenced to eight years in prison. But following international pressure by family, friends, colleagues, various governments, and total strangers, she was released on appeal on May 11, 2009. Now Saberi breaks her silence to share the full account of her ordeal, describing in vivid detail the methods that Iranian hard-liners are using to try to intimidate and control many of the country's people.
In this gripping and inspirational true story, Saberi writes movingly of her imprisonment, her trial, her eventual release, and the faith that helped her through it all. Her recollections are interwoven with insights into Iranian society, the Islamic regime, and U.S.-Iran relations, as well as stories of her fellow prisoners—many of whom were jailed for their pursuit of human rights, including freedom of speech, association, and religion. Saberi gains strength and wisdom from her cellmates who support her throughout a grueling hunger strike and remind her of the humanity that remains, even when they are denied the most basic rights. Between Two Worlds is also a deeply revealing account of this tumultuous country and the ongoing struggle for freedom that is being fought inside Evin Prison and on the streets of Iran. From her heartfelt perspective, Saberi offers a rich, dramatic, and illuminating portrait of Iran as it undergoes a striking, historic transformation.
The Complete Persepolis by Marjane Satrapi
Here, in one volume: Marjane Satrapi's best-selling, internationally acclaimed memoir-in-comic-strips.
Persepolis is the story of Satrapi's unforgettable childhood and coming of age within a large and loving family in Tehran during the Islamic Revolution; of the contradictions between private life and public life in a country plagued by political upheaval; of her high school years in Vienna facing the trials of adolescence far from her family; of her homecoming--both sweet and terrible; and, finally, of her self-imposed exile from her beloved homeland. It is the chronicle of a girlhood and adolescence at once outrageous and familiar, a young life entwined with the history of her country yet filled with the universal trials and joys of growing up.
Edgy, searingly observant, and candid, often heartbreaking but threaded throughout with raw humor and hard-earned wisdom--Persepolis is a stunning work from one of the most highly regarded, singularly talented graphic artists at work today.
Persian Mirrors: The Elisive Face of Iran by Elaine Sciolino
As a correspondent for Newsweek and The New York Times, Elaine Sciolino has had more experience covering Iran than any other American reporter. She was aboard the airplane that took Ayatollah Ruhollah Khomeini to Tehran in 1979 and was there for the Iranian revolution, the hostage crisis, the Iran-Iraq war, the rise of President Khatami, and the riots of the summer of 1999. In Persian Mirrors, Sciolino takes us into the public and private spaces of Iran and uncovers an alluring and seductive nation where a great battle is raging -- not for control over territory, but for the soul of its people.
Additional links
The Ecstatic Faith of Rumi, Speaking of Faith with Krista Tippett on NPR, December 13, 2007 [53:00 audio]
Shadi Ghadirian's images, featured in 2007 Telegraph interview Confusion in sharp focus
Qajar Gallery
Turbulent 1998 two-screen video installation by Shirin Neshat
Roxana Saberi website
Window on Iran: Explorations of Persian culture and politics. blog by Dr. Fatemeh Keshavarz
Persepolis (Film)
Women Without Men, A Film by Shirin Neshat in Collaboration with Shoja Azari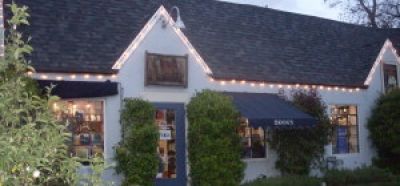 In the Room
SLAC's In The Room Conversation with THE PERSIAN QUARTER's Playwright Kathleen Cahill and Director Alexandra Harbold.
KATHLEEN. What was I doing writing this play? You stand at the mirror and look at yourself, and you can assess yourself, and you can assess your appearance, but you can't see what's inside – you can't see what's inside yourself. This play is actually trying to look inside myself. To look at an experience that I had 35 years ago. When I was 22, I went overland to Iran for adventure and to teach English. I didn't know anything about Iran. Nothing. Zero. I didn't even know how to count to ten in their language. I remember I was taking the train from Istanbul to Iran, and there were Muslims on the train who unrolled their carpets five times a day and prayed to Mecca; I had never seen that before – I had never even heard of Mecca. One of them taught me to count to ten in Farsi, which I still remember. So I arrived in Tehran, and then I took an airplane to Shiraz and a taxi from the airport, and I cannot tell you – it was like arriving on another planet. It's a different year because they count the calendar from Mohammed not from Jesus, so it's seven hundred years earlier; the days of the week are different – the Holy day isn't Sunday, it's Friday – Jomai – so it's a six day week with Friday off, so those two things, just to begin with, threw me. Then I was wearing this little light Sunday dress with a little short skirt, and there were these tribal women around where the taxi dropped me off, and they started doing that yuyulating thing with their voices – because of my skirt. So it was all quite astonishing, and that was my introduction to Iran.
I lived there for ten months, and a lot of things happened, and I saw a lot of things, but I didn't understand what I was seeing because I was uninformed and naïve. But I never forgot the experience, and when the elections came up in the news in 2009, and I saw the women in the streets protesting, I just thought, "What is this about, and what happened to me then, and how do those things connect over 35 years?" So I started to think about it, and I started to read a lot, and it was amazing because a lot of memories – and I know this is true of every other person – you think you have forgotten, but if you start thinking back, it will come. More and more memories come. The language came back – I remembered sentences – like I remembered how to say, "So and so is amusing us." (Laughter) Memories, memories, memories started to come back, and I tied those memories to what I was learning from my reading. I was also understanding things for the first time that I did not understand thirty-five years ago, and out of that came THE PERSIAN QUARTER.
How long were you there?
KATHLEEN. Ten months. And at the time, they were our number 1 allies in the Middle East. We allowed the Shah in Iran to buy as many weapons as he wanted, and he wanted a lot of them. So being Western was the 'in' thing; everyone wanted to be and had to be to please the authorities. The women used to wear miniskirts with transparent chadors. That was in '76. Then the Iranian Revolution comes, and everything changes. And I started to notice that the young students who were interested in politics, who felt like this American dominance of their culture wasn't right were starting to put on chadors as an act of rebellion. Wearing a chador actually became a sign of independence. Then. It became something else, but that's what it was then.
ANDRA. THE PERSIAN QUARTER is about crisis of recognition, crisis of understanding. The 1979 Hostage Crisis is also called the Diplomatic Crisis – and because Kathleen has me obsessed with the elasticity of language, I started wondering about the word crisis and how the difference in naming the event transforms the perspective. In the Greek, krisis means the turning point in a disease. And that felt really right to me. It implies that fevered state and then that moment when or that possibility that the fever might break. And that we come to that moment of recognition, that turning point, through turmoil, through struggle. We're often not put in those moments of recognition if the status quo continues. The sense of patriotism is equally strong in Ann and Shirin, but it's a totally different beast. What that means. Having someone else quote our nation's history back at you as an outside observer is very different than having another American speak to you. Perhaps because there's a shared complicity because of our shared past. When someone from another country criticizes your country, it's interesting what fires in your system. And there's that crisis of recognition.

We become foreigners through the play. In the first act of the play, we are dropped into Iran, and we are foreigners as much as Ann and Mike are. And Ann and Mike have very different ways of dealing with being foreigners. There's that one sense of being like tissue paper and absorbing everything ~ and it colors your life and your mind forever after. And there's that part where your identity is about what's familiar and known, and that pulls closer and tighter, and I think that narrowing is what Ann fights – where it feels like you can't absorb anything because it threatens that core sense of identity. That crisis of recognition, that crisis of understanding, feels like the core of the play to me. And then you have Rumi, who keeps pointing to, "Yes, from this perspective this is the picture, but what happens if you change your perspective?" And that's what feels magical about THE PERSIAN QUARTER for me – it contains political and historical realities, but then you've constantly got Rumi saying, "Why don't you look at it from here?"
KATHLEEN. For Iranians, poetry is very much woven into their daily lives. They name their supermarkets after poets. They name their hospitals after poets. A friend of mine when I lived in Iran 35 years ago worked for a family planning organization in Tehran, and instead of memos, the doctors were writing poems. They were publishing pamphlets that were poems. I can't even explain what poetry is there. I can't even explain what poetry is there. On a high plane, it's a recognition that there is another reality than this daily life thing. There's a higher ether all around us, and they're recognizing that all the time – from the most mundane rhyming couplet all the way to Rumi. Rumi is like Buddha. Rumi tells you how to live; he keeps reminding you that there's another plane of existence where this mishigas stuff (laughing) disappears – it just doesn't exist. It's immaterial. So Rumi's in the play to represent that spirit in Iran of poetry, which is thereall the time. It's the common language in a way of all Iranians. And that's something you never hear about in the news. Nobody ever talks about that mentality that has this poetic spiritual quality to it all of the time. In an ordinary way. It's there in ordinary life. It's in the daily life, and that's why Rumi is in the play.
So when you talked about hearing about the elections and reading, was it about politics or culture. Where did you start?
KATHLEEN. Actually, I started back with a book called All the Shah's Men (Stephen Kinzer), which is about how we, the United States, overthrew the only democratically elected Prime Minister that Iran has ever had. I remember hearing about that when I was in Iran, and I also remember hearing about what the CIA did. The Shah had a twin sister who apparently showed up with this fur coat lined with money to give out in the bazaar to get people to rise up against Mosaddegh. I heard these stories, and I thought, no, that can't be true. It's just impossible – that can't be true. But this book, All the Shah's Men, is about how that was true.
Mosaddegh is a very important person, and we don't even know his name. He was on the cover of TIME Magazine in 1952 as Man of the Year, and then we proceeded to overthrow him. So I read about that. And then I saw the Iranian women taking to the streets in protest and risking their lives. I read some fabulous biographies of older women going back to the days of the harem. So I started with the politics, and then I went back into the social history.
I was thinking about writing this play, and whenever I'm thinking about writing a play, I have to have the universe speak to me. I was in the Sweet Library, and I saw a sign for the Rumi Poetry Club, and it was like (in an awed whisper), "That's there for me."(Laughter) And then I was in Los Angeles walking on the beach with my husband, and I saw a spray-painted sign that said RUMI LIVES. And I thought, Oh God, this is really the universe talking to me.
ANDRA. What I love about Kathleen's work is that you get immersed in what's really beautiful about the Persian culture, the Iranian culture. It's your gateway in. It changes your state of mind. It's so vivid. What we hear on the news gets us so blinkered and unable to see another culture beyond conflict. You immediately get transported through Kathleen's writing. And then it gets mixed up with history and politics. But you end up with this sort of longing for language, a longing for music and saturated experience that isn't naturalistic, and then you get the humor of the play that subverts your expectation – whatever you think is around the corner isn't what's around the corner. I keep thinking immersion and inversion. Dunk you in and turn the world upside down. The play, Kathleen's writing, change your inner state.
What about the whole generational question in the play – particularly the mothers and daughters? The American daughter 30 years later – so real, so true. Could you speak to that choice?
KATHLEEN. I was being a little bit harsh, but I think it's also true. I feel like our culture is becoming even more brutalized. The mother was a true believer. She was a patriot. She was religious – an ex-nun. Although she has in her the feminist desire to be her own woman, so she was an ex-nun. Then the daughter believes in her career – and almost nothing else – she doesn't know any history, doesn't know any poetry. And I feel like that's the case; I feel like that is what's happening to our culture. I was watching Wynton Marsalis on 60 Minutes last night, and he was saying the same thing.
So Ann didn't pass it on?
KATHLEEN. No, because Ann was seriously wounded. It's implied that there's not a good relationship; she didn't pass that on. And the daughter has rejected that, and said, that was you, not me. What the culture then gives a person like that is go and pursue your career, and that's all. It's an empty kind of existence… And that's what's going on.
ANDRA. There's a secret underneath the scene with the daughters. There is a legacy. Something really amazing happens at the end of that with seeing Rumi through the lens. Reading more and listening to more about Rumi, that sense that transformation happening so quickly. When Coleman Barks speaks about Rumi, he does talk about slow growth, but there's also the encounter that suddenly shifts everything in a moment. And that feels like part of the play, too.
KATHLEEN. But also at the end of the play, what Rumi represents is this other existence, and that is there, whether you know it or not, it's always there.
What style is this play?
ANDRA. It has so many elements – that's part of the whole subversion of expectation thing… It is mystical. It is a visceral play. All of your senses get hit. That's where the magic comes from – loving this existence. It is supersaturated experience. (to Kathleen) And because you always write from the body to me, the physical language jumps out of naturalism. The Rumi poems bring all of these metaphors into play. There is a metaphorical and naturalistic way of moving in this world…
The whirling is at the heart of the play for me.
Could you talk a little bit more about what that is?
ANDRA.Tapping into the Sufi tradition – Rumi lost one of his best friends, his soul mate. When he heard of his friend's murder, he began circling a pillar and speaking out poems in his grief. According to what I've read, his students then began to write them down. That became the root of the Whirling Dervish tradition. It's whirling into transcendence.
KATHLEEN. When I was in Istanbul in the spring, I went to see the Whirling Dervishes. They recognize Rumi, too. There were children in the audience who fell asleep because it is a meditation and they get into this state by whirling. And actually, when they tried to found modern Turkey, it was banned because (laughing) they didn't want them in that transcendent state while they're trying to found modern Turkey.
It is like watching a top spin, you do become mesmerized by how long they can do it.
ANDRA. There is a really beautiful program on NPR's Speaking of Faith/On Being, The Ecstatic Faith of Rumi, talking about whirling as a way of staying centered while moving. Our world is moving so fast.
KATHLEEN. So our audience is going to be invited to whirl. (Laughing. Laughter)
ANDRA. We were thinking of Rumi in the men's restroom at the intermission.
KATHLEEN(Laughing) Yes. There he is.
How has the play changed since you had the reading during CHARM? How has it evolved for you or what is that revising process?
KATHLEEN. It's changed. Here's this play that hadn't had a workshop or anything, and you said you wanted to produce it – which was thrilling – and it's really important to hear your play. With CHARM, I had four workshops with different places around the country before it came here for the World Premiere. It had really been worked on. I think when you produce a new play that hasn't been heard, it has to be heard. I just needed to keep hearing it. And it changed. In some ways a lot and in some ways not a lot. Both.
Small changes for big effect.
Even after that initial reading with the public. There were mega changes. It was fascinating to begin with, but I felt you really dug into the core of what the story was after that.
ANDRA. And Rumi.
KATHLEEN. Yes. This thing about hearing it – if you do a new play again, I'd just like to build that in because -- a play exists in your ear. You have to hear it. I could read it over a zillion times and not know what to do until I hear it. Actors do that.
It was nice also to have the actors on board for that length of time – to have them committed – so that each shift that you made, they could adjust and go with that.
KATHLEEN. Yes, that was a blessing. I think it was maybe a little hard on them, but it was crucial for the play.
And Andra, you've been living with this play for a long time. Can you talk a little bit about that?
ANDRA. I received a quote in an email the other day by Charles Dickens, that I sent on to Kathleen.
KATHLEEN. It's so great.
ANDRA. "The whole difference between construction and creation is this; that a thing constructed can only be loved after it is constructed; but a thing created is loved before it exists." I feel like I've been in love with this play for so long, and now we get to build it ourside of our heads. It has been a gift to have our company for so long, because it feels like there's a real wisdom – even in running into walls. It feels like time is a current in THE PERSIAN QUARTER. Rumi gets us into the water and we move through time with him. I love how physical it is.
THE PERSIAN QUARTER explores the experience of freedom. That word doesn't seem sufficient, somehow. It doesn't get at the essence of itself – perhaps because we use that word so often in our culture – abstractly, ideologically. But looking at freedom from the perspective of repression and captivity within the play, something shifts. THE PERSIAN QUARTER captures that sense of constriction in your lungs, in your body, of being unable to move and then of freedom which feels like this wild taste on your tongue – for Azadeh – or for Ann, the memory of apple pie and blue sky – there's this appetite for freedom that the play gets at. That's what I really love about it. It makes me recognize my own freedom in a very different way.
KATHLEEN. There's a poem I read a long long time ago and just never forgot called Things I Didn't Know I Loved by Nazim Hikmet when he was in prison, and it's just the ordinary things…
ANDRA. Yes.
Thank you