Description
For the holidays, SLAC is thrilled to produce its second annual professional play for children, If You Give a Mouse a Cookie adapted by Jody Davidson. Based on the children's book by Laura Joffe Numeroff, the play follows a small boy who turns his house upside-down trying to please one hungry mouse.
In conjunction with the play, SLAC's outreach efforts include seven free performances for Title 1 schoolchildren, four discounted performances for non-Title 1 schools, an interactive online study guide, and literary partnerships with the Salt Lake City Public Library and The King's English Bookshop.
Cast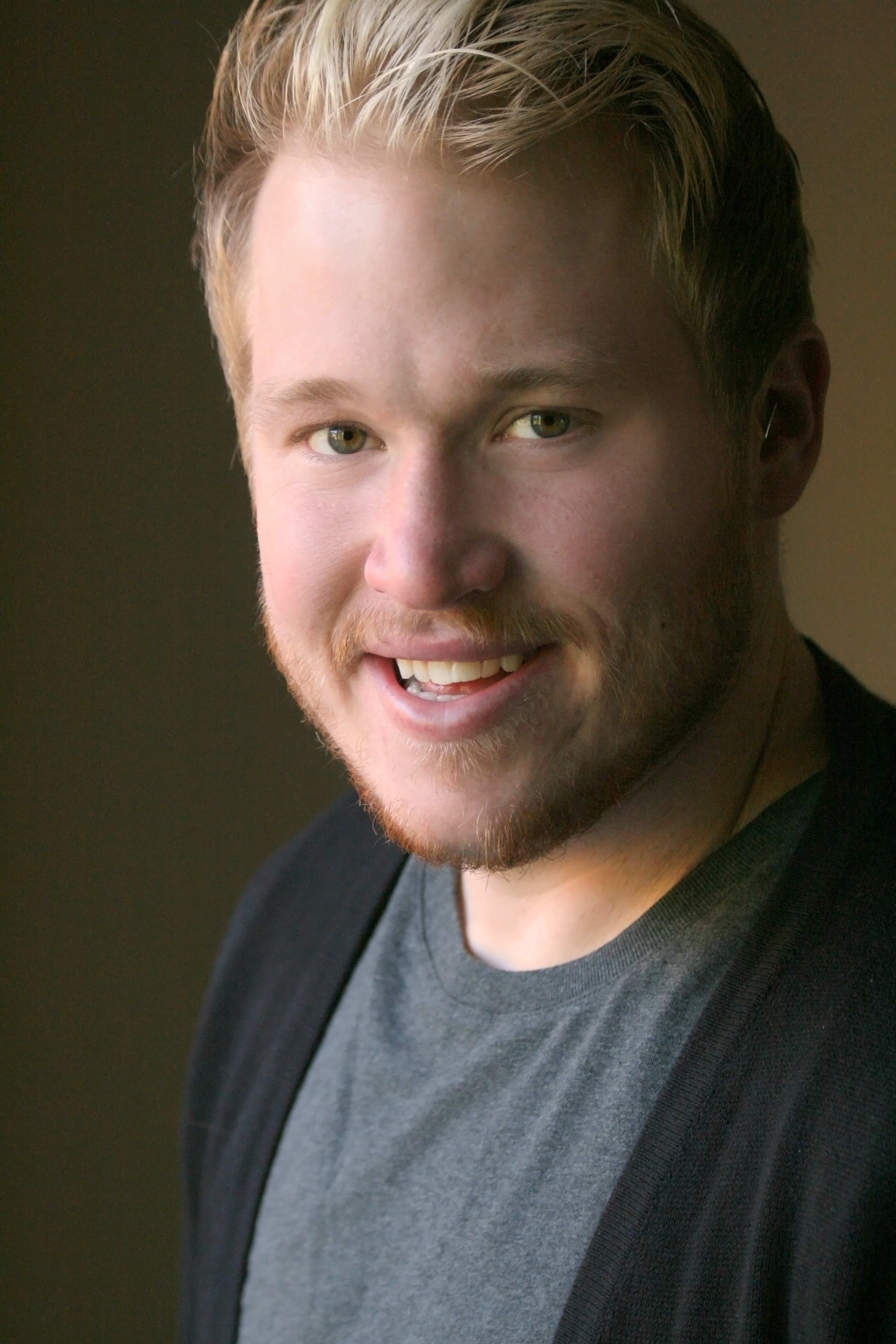 DUSTIN BOLT (Mouse) is thrilled to be returning to SLAC for IF YOU GIVE A MOUSE A COOKIE. Previously at SLAC he was seen in the extension of SATURDAY'S VOYEUR -- THE YEAR THAT WAS. He received his BS in Musical Theatre from Weber State University where he studied under Jim Christian and Tracy Callahan. Past credits include: Sammy in THE WEDDING SINGER (Hale Centre Theatre), Leaf Coneybear in THE 25TH ANNUAL PUTNAM COUNTY SPELLING BEE (Pinnacle Acting Co.), Red Dog in GO, DOG. GO! (SLAC), George in SCHOOLHOUSE ROCK, LIVE! (The Grand Theatre), Helika and Security in SATURDAY'S VOYEUR '09 (SLAC), Dennis Shepard and others in THE LARAMIE PROJECT (WSU), Sir Phantom Jitter in MUSICAL OF MUSICALS: THE MUSICAL (WSU), John Hinckley Jr. in ASSASSINS (WSU), Younger Brother in RAGTIME (SCERA Outdoor Theater), Charlie Brown in YOU'RE A GOOD MAN, CHARLIE BROWN (Sweetwater Summer Stock Co.), and the Porter in MACBETH (WSU), which performed in the Kennedy Center for the Performing Arts for Shakespeare in Washington. Recently he had the opportunity to work on a staged reading of Sam Wessels' musical REAL DOLLS where he played the role of Ben. Dustin also owns his own photography business, Lightning Bolt Photography, which specializes in headshots for actors, bridals, and family portraiture. He would like to thank the creative team and SLAC for this wonderful opportunity and for bringing theatre to young audiences. He also thanks his parents for their continued love and ever constant support. This show is dedicated to Rachel, Andrew, John, Heston, Porter, Brenner, and Alice Rei.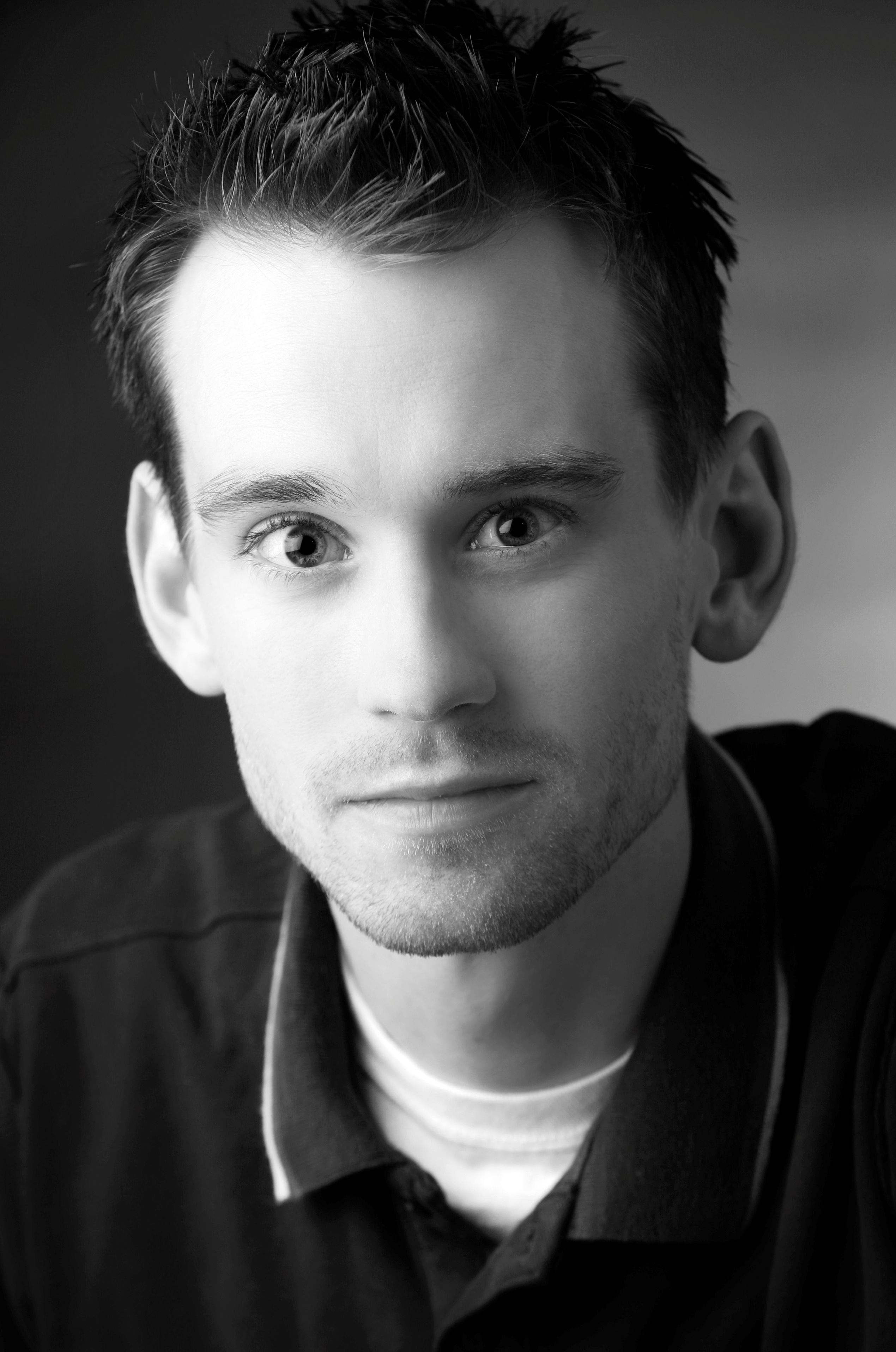 MICHAEL GARDNER (Boy) Mike is back at SLAC! He last was seen as Adam in DARK PLAY: OR STORIES FOR BOYS. Mike is a Utah trained actor, studying at Hurricane High school, Dixie College, and finally graduating from Utah State's acting program in the spring of 2007. While at Utah State he played and was awarded Irene Ryan nominations for outstanding performer as Simon in HAYFEVER, Action in WEST SIDE STORY, and Aunt Spiker in JAMES AND THE GIANT PEACH. Mike has also been seen in EVERYMAN and SHADOWS OF THE BAKEMONO with Meat and Potato theatre. Other favorite roles include the title role in PIPPIN (HHS), Sydney Bruel in DEATHTRAP (DSC), Arnold Wiggins from THE BOYS NEXT DOOR (DSC) and Mercutio in Pinnacle Acting Companies' production of ROMEO AND JULIET.
PENELOPE MARANTZ CAYWOOD (Director) (Penny to her friends) is best known for her work with University of Utah's Youth Theatre program where she has been the director for the past 4 years. She had directed a Youth Theatre production every year and is also responsible for the educational and outreach programming which includes a satellite program and collaboration with the Egyptian Theatre in Park City as well as an association with the Kennedy Center Partners in Education program (along with Kingsbury Hall and the Salt Lake City School District). Locally, Penny has choreographed for The Grand Theatre, Utah Opera, Rogers Memorial Theatre, Weber State University; musically directed for Plan-B; and directed at Rogers Memorial Theatre. Penny's career in the theatre started when she was 5 years old. She travelled across the country in a youth singing group, sang on children's records, and learned jazz and tap from incredible teachers. While she lived in California, Penny was involved in the creation of a youth theatre company in Palos Verdes called Curtains Up! She was also a very active as an actor in musicals for civic light operas with an occasional job in the pit as a flautist. Coming up: Penny will be taking 24 Youth Theatre students to perform at the Edinburgh Fringe Festival in Scotland next summer! Penny is so delighted to be working with Salt Lake Acting Company.
JODY DAVIDSON (Playwright) is a director and arts administrator whose career and accomplishments in the field of theatre for young audiences spans 30 years. She is the founder of the Rainbow Company Children's Theatre and co-founder of both the Laguna Playhouse Youth Theatre and the Serendipity Theatre Company. She has the unique distinction and honor of being the only founder/executive director of three separate children's theatres to be named the "Best New Children's Theatre in the United States" by the American Alliance for Theatre and Education. In addition to her dedication to the field of family theatre, her seminal work in the field of theatre for disabled artists has produced several scripts. Jody has been featured in People magazine and on Good Morning, America as well as in many other national publications and media.
DAVID EVANOFF (Sound Designer & Original Music) has been a musician and musical director for a life time. David has been musical director for SATURDAY'S VOYEUR and BAT BOY THE MUSICAL here at The Salt Lake Acting Company. Recent credits include JESUS CHRIST SUPERSTAR,TOMMY and this years production of HAIR, for the Egyptian Theater Company and Hedwig & The Angry Inch for Plan-B Theatre. David has directed projects from coast to coast including Disneyland, Universal Studios, the Orange Bowl and here locally for the 2002 Winter Olympics. David is the owner of Sound Designs Studio, where he writes and produces music for film, TV and special events.
LAURA JOFFE NUMEROFF (Book Author) is the author of many books for young readers in addition to the If You Give... series, including The Chicken Sisters and Laura Numeroff's 10-Step Guide to Living with Your Monster. She lives in Los Angeles, CA where she loves to ride horses, read biographies, and play with her pets. A portion of her royalties are donated to First Book, a national nonprofit organization that promotes children's literacy.
KEVEN MYHRE (Set Design/Executive Producer) was chosen to receive the Mayor's Artist Award in the Performing Arts for 2009. Keven was awarded the 2008 City Weekly Award for directing THE CLEAN HOUSE and MOONLIGHT AND MAGNOLIAS at Salt Lake Acting Company. His other directing credits at SLAC are ANGELS IN AMERICA: PARTS 1 & 2, THE OVERWHELMING, RABBIT HOLE, I AM MY OWN WIFE, BAD DATES, KIMERBLY AKIMBO, GOING TO ST. IVES, WATER LILIES, THE MEMORY OF WATER, TWO-HEADED, THE BEAUTY QUEEN OF LEENANE, GROSS INDECENCY: THE THREE TRIALS OF OSCAR WILDE, C'EST MOI in MERE MORTALS, and THREE DAYS OF RAIN. Keven has designed all of SLAC's sets and many of the costumes for the last sixteen years. He also designed sixteen sets for The Grand Theatre, including ALWAYS…PATSY CLINE, JOHNNY GUITAR, MY FAIR LADY, SONG OF SINGAPORE, MORNING'S AT SEVEN, and GODSPELL. ACCORDING TO COYOTE, WEST SIDE STORY, CROW AND WEASEL, and SOUTH PACIFIC were designed for Sundance Theatre. His designs have also been seen at Pioneer Memorial Theatre, Utah Musical Theatre, Egyptian Theatre, Kingsbury Hall and the Babcock Theatre. His work for the Utah Arts Festival includes site design for the 20th Anniversary. He received a BFA from the University of Utah and a MFA in Theatre from the University of Michigan.
JESSE PORTILLO (Lighting Design) is happy to work with the Salt Lake Acting Company again, having previously designed GO, DOG, GO! and TOO MUCH MEMORY. Recent productions include SHE WAS MY BROTHER and AMERIGO with Plan-B Theatre Company, OLIVER at the Grand Theatre, and KISS ME KATE for Light Opera Oklahoma. Locally Jesse has also designed for Pygmalion Theatre, the Egyptian Theatre Company in Park City and the Babcock Theater at the University of Utah, where he is on the faculty of the Department of Theatre.
BRENDA VAN DER WIEL (Costume Design) as always, Brenda is happy to be working for SLAC. Brenda is part of the design faculty for the University of Utah Theatre Department. She designs regularly for that department as well as for Pioneer Theatre and for SLAC. Recent works include CHRISTMAS STORY, NOISES OFF, THE FOREIGNER and YOU CAN'T TAKE IT WITH YOU for Pioneer Theatre Company; TROJAN WOMEN, DEATH OF A SALESMAN, THE COUNT OF MONTE CRISTO and COMEDY OF ERRORS for Alabama Shakespeare Festival; THE CAUCASIAN CHALK CIRCLE for the Babcock Theatre, and CHARM, MASTER CLASS, SIX YEARS, THE CLEAN HOUSE, ROUNDING THIRD and END DAYS for SLAC. She also designed several of the recent SATURDAY'S VOYEUR productions, including SATURDAY'S VOYEUR 2010, 2009 and 2008, and all but one of the University of Utah's Classical Greek Festival productions for the last eighteen years. Before moving to Utah, Brenda also worked at the Seattle Opera, the Santa Fe Opera, and the Utah Shakespearean Festival.
Press & Reviews
Word of Mouth
"I loved the tape part; it was so funny!" - Nathan, 6
"Ooh! The part where they were dancing; the mirror part. I loved that!" - Ashley, 9