Description
An intimate, epic play about American life in Salt Lake City and New York City in the mid 80's, ANGELS IN AMERICA is the winner of the Pulitzer Prize and Tony Award for Best Drama.
"In the spirit of honoring the past, we examined SLAC's 40 year history and asked: What is the benchmark play that epitomized SLAC? Tony Kushner's ANGELS IN AMERICA is a defining, relevant play for theatre worldwide as well as for SLAC in particular. SLAC was fortunate enough to be one of the first regional theatres in America to produce it, to critical acclaim. Opening the 2010-2011 season with ANGELS IN AMERICA will allow us to honor, reconnect, and share this theatre's history with our artists and our audiences."
- Executive Producers Keven Myhre and Cynthia Fleming
Cast
ALEXIS BAIGUE (Louis Ironson) has appeared in: ten summers of SATURDAY'S VOYEUR, GOODNIGHT DESDEMONA (GOOD MORNING JULIET), staged readings of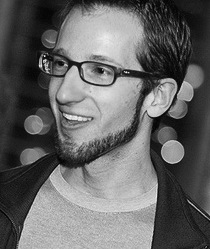 MOTHER COLLEGE, THE LIVELY LAD, BUNBURY, THE CANCER DIARIES, CHARM, PROPHETS OF NATURE (Salt Lake Acting Company), DEAR WORLD (Sundance Summer Theatre), BEYOND THERAPY, THE SEX HABITS OF AMERICAN WOMEN (Pygmalion Productions), THE BOYS IN THE BAND (Wasatch Theatre), ANASTASIA (StageRight Theatre), SURFIN' SAFARI (Desert Star Playhouse), SPEAKEASIE, JACQUES BREL IS ALIVE AND WELL AND LIVING IN PARIS (TheatreWorks West), NO EXIT (Symeon Studio), WIT (Emily Company), SUMMER AND SMOKE, CABARET, RHINOCEROS, QUEEN CHRISTINA, ANTIGONE, THE RIMERS OF ELDRITCH, LOYALTIES (University of Utah), YOU CAN'T TAKE IT WITH YOU, THE TREE OF LACE (Salt Lake Community College), readings of THE UNDERPANTS, THE VIOLET HOUR, THE LAST SUNDAY IN JUNE, MY NAME IS RACHEL CORRIE (Utah Contemporary Theatre), WISH UPON, BOX KITE (Avalon Isle), RECTUM!, CUP, (First Unitarian Church), THE IMMACULATE ABORTION (U of U), films SLOW MOE, SINGLE TRACKS, THE VAPID LOVELIES, and voice-over for FRIENDS AND NEIGHBORS. Q Salt Lake's readers voted him "Most Faaabulous Actor".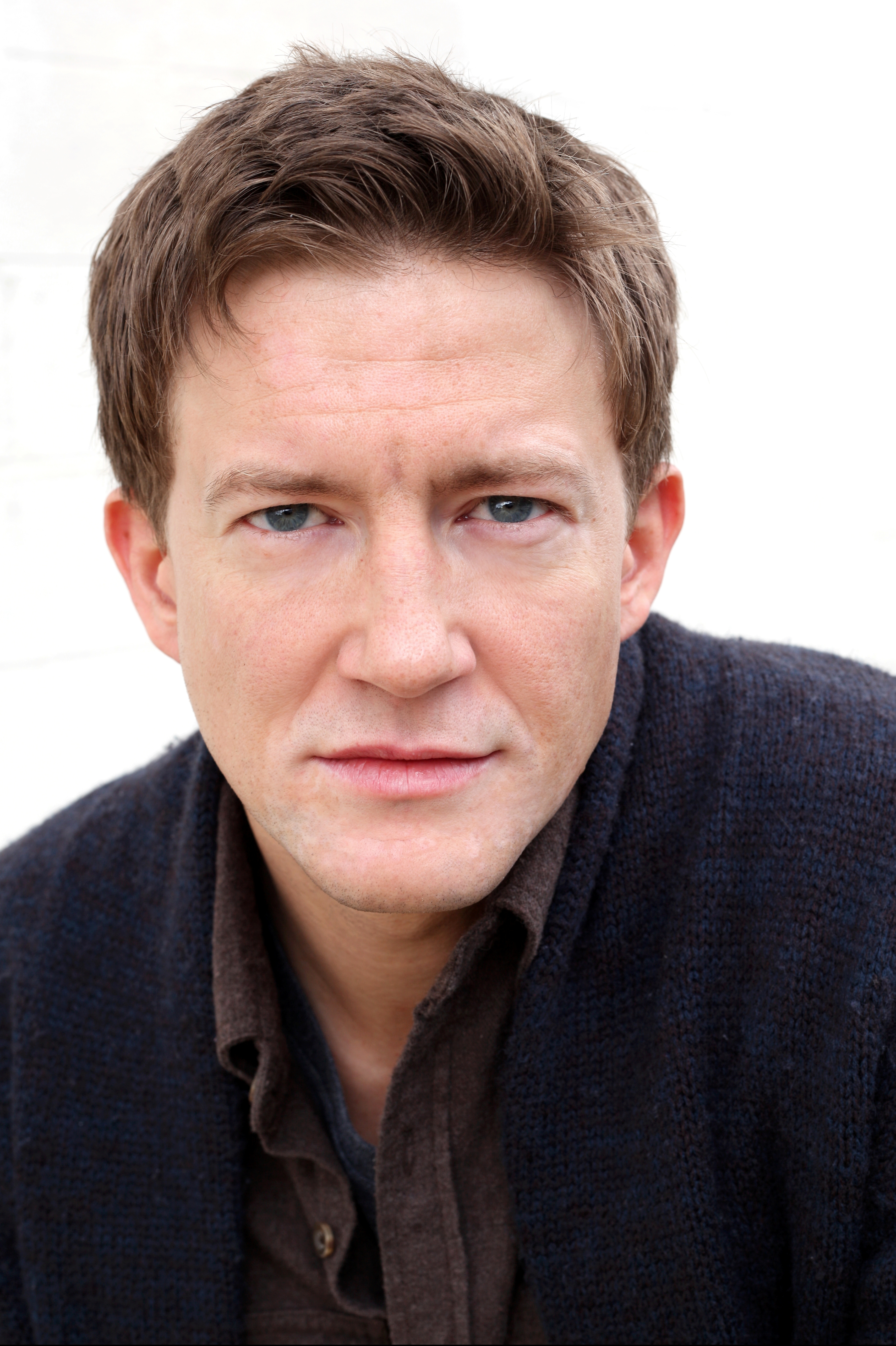 ALEXANDER BALA (Joseph Porter Pitt, Prior One, Eskimo) is honored to be making his SLAC debut. He most recently appeared in Pygmalion Productions mounting of SORDID LIVES as Ty Williamson. Other Pygmalion shows include STOP KISS as George, THE MAIDEN'S PRAYER as Taylor, POPCORN as Bill, BEYOND THERAPY as Andrew, CAKEWALK as Buddy, and WELCOME HOME, JENNY SUTTER as Hugo. Other favorite roles include Paul in BAREFOOT IN THE PARK, Tom in THE GLASS MENAGERIE, Sam Craig in OUR TOWN, Wayne in INSPECTING CAROL, and Swift in ALL IN THE TIMING. Alex is a graduate of the University of Utah with a B.A. in English and a B.A. in Theater. Other training includes one year at The William Esper Studio in NY, NY.
COLLEEN BAUM (Hannah Porter Pitt, Rabbi, Henry, Ethel Rosenberg) is happy to be back at Salt Lake Acting Company. She was last seen at SLAC in GO, DOG, GO! Colleen just finished a summer season at the Old Lyric Repertory Company in BLITHE SPIRIT, MOUSETRAP and ALWAYS, PATSY CLINE. She has been seen at Pioneer Theatre Company in OUR TOWN, THE HEIRESS, LOST IN YONKERS and YOU CAN'T TAKE IT WITH YOU. Other theatre credits include END DAYS, SEX STING, RABBIT HOLE, KIMBERLY AKIMBO, CABBIES COWBOYS AND THE TREE OF THE WEEPING VIRGIN and THE WATER PROJECT at Salt Lake Acting Company as well as the LARAMIE PROJECT: 10 YEARS LATER, AN EPILOGUE, LARAMIE PROJECT, ANIMAL FARM, WAR OF THE WORLDS, AND THE BANNED PLAYED ON, TRAGEDY: A TRAGEDY and SLAM at Plan-B Theatre Company; GOODNIGHT DESDEMONA GOOD MORNING JULIET, SERVANT OF TWO MASTERS, BLOOD BROTHERS, POOL'S PARADISE, and THE UNEXPECTED GUEST at the Old Lyric Repertory Company. Colleen is a proud member of the Actor's Equity Association.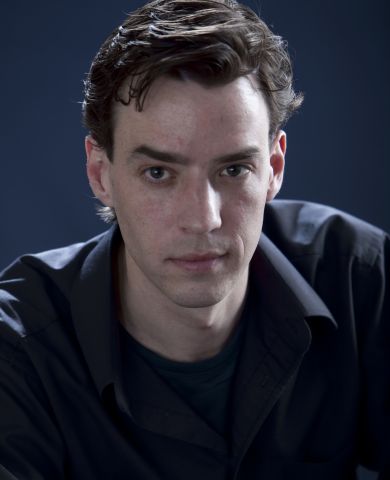 LUCAS BYBEE (Prior Walter, Man in the Park) I was born and raised in Cache Valley Utah. I have always had a love for film, theatre and German Shepherds. Soon after high school I realized jobs such as construction and gardening really weren't for me. So I attended Utah State University. While there I studied Journalism but was quickly allured to the theatre arts, which I eventually made my major. I have always been a somewhat shy person which surprises most people that knew me when I was younger when I tell them I'm an actor, yet here I am years later playing Prior in ANGELS IN AMERICA. I can't possibly express how lucky I feel to get to play this part, thank you so very much S.L.A.C., my little sister Leslie and the rest of my great family.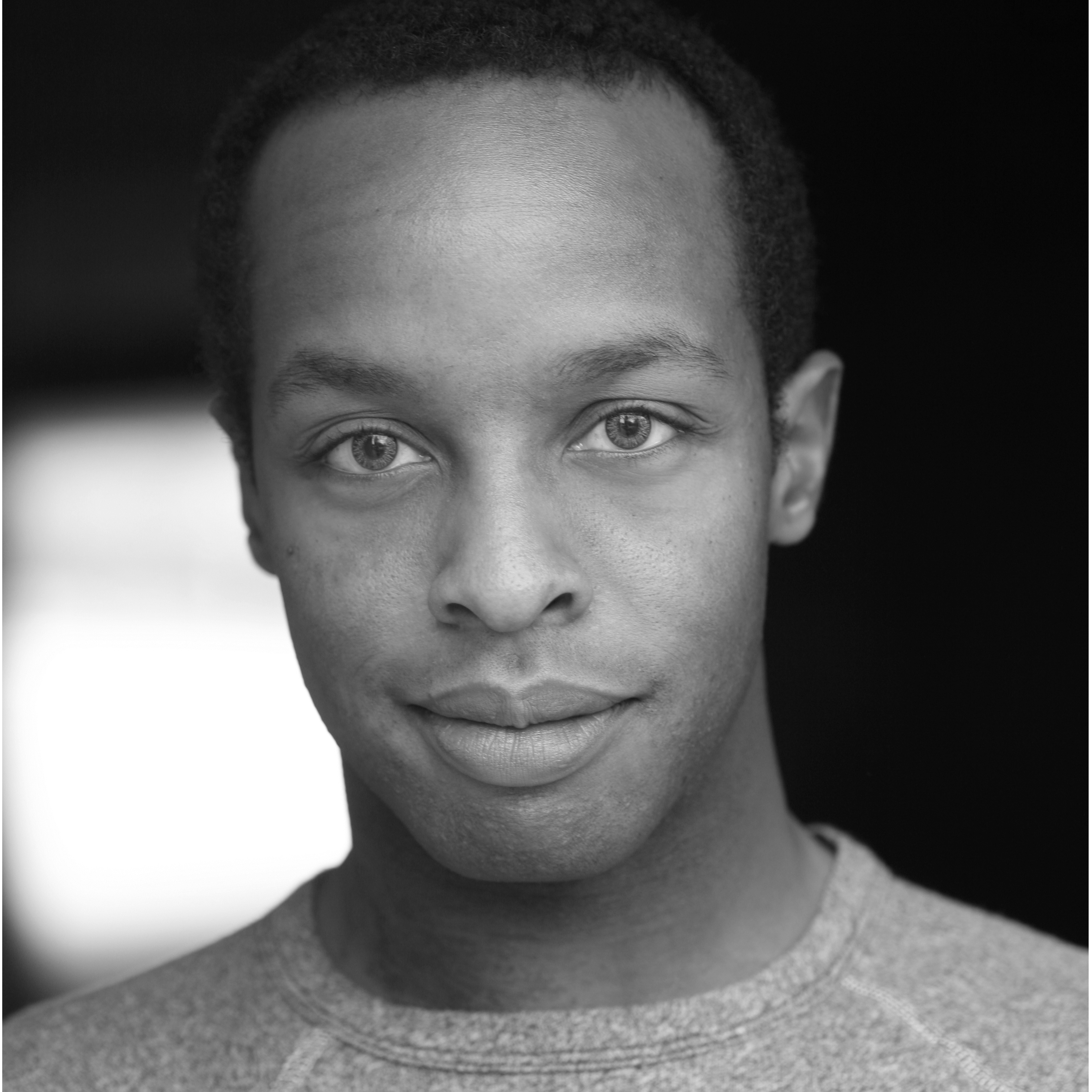 SEAN J. CARTER (Belize, Mr. Lies) is ecstatic about making his SLAC debut, and in such an amazing piece! He has been seen in various theaters across the Wasatch Front, and most recently appeared in the regional premieres of THE WEDDING SINGER: THE MUSICAL (Hale Centre Theatre) and THE AWESOME 80'S PROM (Egyptian Theatre Company). Some of his favorite theater credits include Miss West Coast in PAGEANT (talk about your type-casting for Belize!), Papa Ge in ONCE ON THIS ISLAND, and a Protean in …FORUM. Sean had the unique opportunity of performing internationally as part of the Air Force's TOPS IN BLUE expeditionary entertainment program in 2006 while on active duty. Sean would like to thank God for his talents and the blessings in his life; the production staff, cast and crew for making this such a memorable and educational experience; and last but not least his friends and family across the country for the continued support.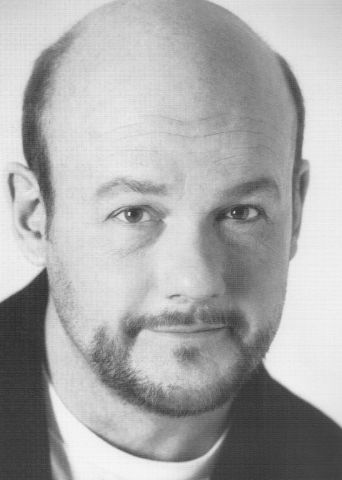 CHARLES LYNN FROST (Roy Cohn, Prior Two) AEA,SAG, is a Utah native, Actor, LGBT activist, director, coach, business leader, and civic volunteer. Mr. Frost most recently conceptualized, created, and performed in THE PASSION OF SISTER DOTTIE S. DIXON, for Pygmalion Theatre Co. The play & character have received numerous accolades including; Best Performance, Production, Original Play—City Weekly ARTY's 2009, Best Actor, Best Production Q-Salt Lake 2010. 2009, Best Actor-Deseret News. Mentioned amongst Best Actor Performances--IN This Week Magazine 2009. Sister Dottie was also named BEST UTAHAN—City Weekly Magazine 2010. Grand Marshal-Utah PRIDE Festival 2010. Written up in THE NATION Magazine, THE HUFFINGTON POST, and THE ADVOCATE Magazine. Recognized in Salt Lake Magazine's BEST OF THE BEEHIVE AWARDS-2010, as a "One Person Artistic Force." Sister Dottie guest appears monthly on X-96's Radio From Hell—with Kerry, Bill, & Gina on The Painful Circle.
Charles also originated the role of Alex McCormick in Carol Lynn Pearson's FACING EAST for its two Utah runs, as well as a month long run Off-Broadway at The Atlantic Theatre Company II, and Theatre Rhinoceros in San Francisco. He was named Best Actor by Q Salt Lake, and was honored with the other cast members as Best Ensemble by Salt Lake City Weekly for FACING EAST. Frost has been seen in Plan B's THE LARAMIE PROJECT for which he was awarded "Best Actor 2001" by Salt Lake City Weekly. He has been seen regionally in productions of GREATER TUNA, (SLAC) A TUNA CHRISTMAS, GOD'S COUNTRY, (SLAC) THE FOREIGNER, A FUNNY THING HAPPENED ON THE WAY TO THE FORUM, A MIDSUMMER NIGHT'S DREAM, SEMMELWEISS, directed by Ed Sherin, THE IMAGINARY INVALID, and THE PRISONER OF SECOND AVENUE. Charles has been active his entire life in the arts; with degrees in Film and Theatre Directing, Instructional Design and Adult Learning, Theatre Education, and Psychology, he has been involved in numerous organizations at many levels.
Mr. Frost has been President, Vice President and Board Member for the Educational Theatre Association, where he won the prestigious President's Award, and is in the EDTA Hall of FAME. As a leader in the LGBT community he has served as President/Chair, Board Member and Advisory Board for The Utah Pride Center, as well as Board Member for Equality Utah. He has been involved as an actor, board and committee member with The Sundance Playwright's Laboratory, The Utah Arts Council, The College Board, The Kennedy Center Educational Arts Advisory Board, and the Getty Foundation.
Mr. Frost has been seen in numerous regional, national, and local commercials, and has also done extensive voice work for various clients. He was in ConAir and several of the Hollywood Detective Series on HBO, as well as several episodes of Touched by an Angel, and Everwood. Frost is based in Salt Lake City, Utah, and works as a business leadership coach, change management consultant, systems analyst, and curricular and media director, having won numerous TELLY awards.
He resides in Salt Lake City, Utah devotedly passionate--working for and performing in projects that advocate civil rights. He strongly believes Utah is one of the vital front line trenches of a global transformation that is occurring. Charles is the proud father of four wonderful adult friends, four splendid granddaughters, and a querulous west highland white terrier, named Deacon Bono.
He is the committed partner Douglas Lott, with whom he has been in a committed relationship for eight years. Mr. Frost will be an Equity Visiting Guest Artist for Wasatch Theatre Company's—2010-2011 season, where he will be playing 11 characters in GREATER TUNA, and playing Saul in TRUE WEST.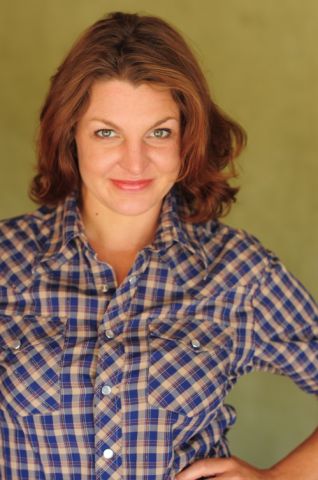 NELL GWYNN (Angel, Nurse Emily, Sister Ella Chapter, South Bronx Woman ) is thrilled to make her debut at SLAC and is proud to be a new member of SLC's creative community. NYC credits include; Candy & Dorothy (GLAAD New Media Award Winner, Best Off-Off Broadway), Kiss & Cry (Innovative Theatre Award Nomination, Best Supporting Actress, GLAAD New Media Award Nomination, Best Off-Off Broadway) Counselor at Law (Lucille Lortel Award Winner, Best Revival), The Oresteia, Charles Mee's Big Love, Piecework, and The Big Funk, to name a few. Regional Shakespeare credits include; Beatrice in Much Ado About Nothing, Mistress Ford in The Merry Wives of Windsor, Adriana in Comedy of Errors, Celia in As You Like It, Lady Macbeth, Maria in Twelfth Night and Regan in King Lear. Film, Voiceover and other fun stuff at www.gwynnactress.com Many thanks and much love to Dan.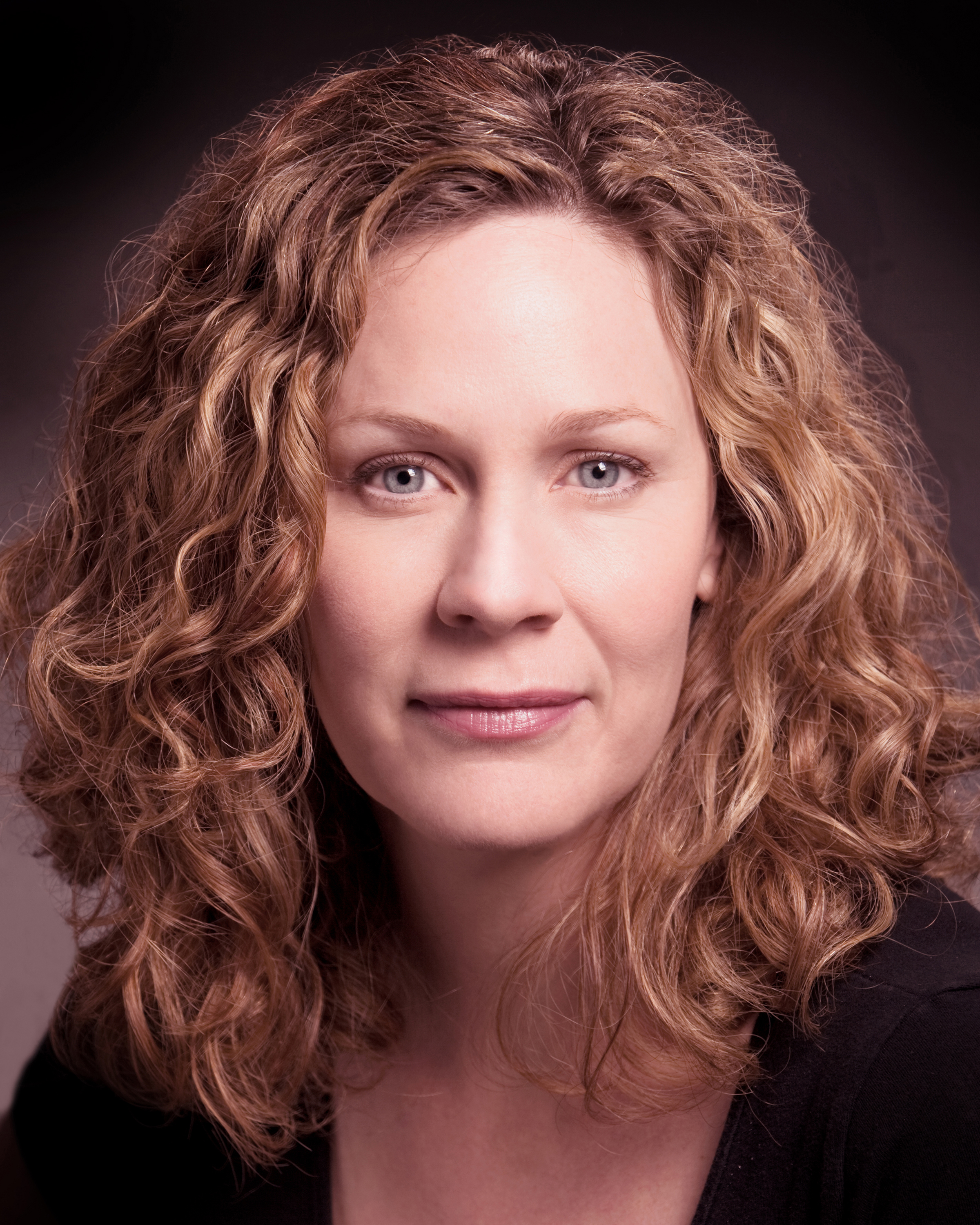 CHRISTY SUMMERHAYS (Harper Amaty Pitt, Martin Heller) has worked with many local theatre companies including Pioneer Theatre Company, Plan B, and of course the wonderful Salt Lake Acting Company. Christy is happy to be back at SLAC after some time away and is especially thrilled to do so in such a beautiful and challenging piece, working with so many extraordinary artists. When Christy is not acting, she directs the occasional play or television commercial and is currently putting the finishing touches on her first short film.
TONY KUSHNER (Playwright) In "After Angels," a profile of Tony Kushner published in The New Yorker, John Lahr wrote: "(Kushner) is fond of quoting Melville's heroic prayer from Mardi and Voyage Thither ("Better to sink in boundless deeps than float on vulgar shoals"), and takes an almost carnal glee in tackling the most difficult subjects in contemporary history – among them, AIDS and the conservative counter-revolution (ANGELS IN AMERICA), Afghanistan and the West (HOMEBODY/KABUL), German Fascism and Reaganism (A BRIGHT ROOM CALLED DAY), the rise of capitalism (HYDRIOTAPHIA, OR THE DEATH OF DR. BROWNE), and racism and the civil rights movement in the South (CAROLINE, OR CHANGE). But his plays, which are invariably political, are rarely polemical. Instead Kushner rejects ideology in favor of what he calls "a dialectically shaped truth," which must be "outrageously funny" and "absolutely agonizing," and must "move us forward." He gives voice to characters who have been rendered powerless by the forces of circumstances – a drag queen dying of AIDS, an uneducated Southern maid, contemporary Afghans – and his attempt to see all sides of their predicament has a sly subversiveness. He forces the audience to identify with the marginalized – a humanizing act of the imagination."
Born in New York City in 1956, and raised in Lake Charles, Louisiana, Kushner is best known for his two-part epic, ANGELS IN AMERICA: A GAY FANTASIA ON NATIONAL THEMES. His other plays include A BRIGHT ROOM CALLED DAY, SLAVS!, HYDROTAPHIA, HOMEBODY/KABUL, and CAROLINE, OR CHANGE, the musical for which he wrote book and lyrics, with music by composer Jeanine Tesori. Kushner has translated and adapted Pierre Corneille's THE ILLUSION, S.Y. Ansky's THE DYBBUK, Bertolt Brecht's THE GOOD PERSON OF SEZUAN and MOTHER COURAGE AND HER CHILDREN; and the English-language libretto for the children's opera BRUNDIBÁR by Hans Krasa. He wrote the screenplays for Mike Nichols' film of Angels In America, and Steven Spielberg's Munich. His books include But the Giraffe: A Curtain Raising and Brundibar: the Libretto, with illustrations by Maurice Sendak; The Art of Maurice Sendak: 1980 to the Present; and Wrestling with Zion: Progressive Jewish-American Responses to the Palestinian/Israeli Conflict, co-edited with Alisa Solomon. His latest work includes, a collection of one-act plays, entitled TINY KUSHNER -- featuring characters such as Laura Bush, Nixon's analyst, the queen of Albania and a number of tax evaders -- (Fall 2009), and THE INTELLIGENT HOMOSEXUAL'S GUIDE TO CAPITALISM & SOCIALISM WITH A KEY TO THE SCRIPTURES (which premiered at the Guthrie Theatre in May 2009 and will premiere in New York City in spring 2011). During the 2010-2011 season, a revival of ANGELS IN AMERICA will run off-Broadway at the Signature Theater in New York.
Kushner is the recipient of a Pulitzer Prize for Drama, an Emmy Award, two Tony Awards, three Obie Awards, an Oscar nomination, an Arts Award from the American Academy of Arts and Letters, the PEN/Laura Pels Award for a Mid-Career Playwright, a Spirit of Justice Award from the Gay and Lesbian Advocates and Defenders, and a Cultural Achievement Award from The National Foundation for Jewish Culture, among many others. CAROLINE, OR CHANGE, produced in the autumn of 2006 at the Royal National Theatre of Great Britain, received the Evening Standard Award, the London Drama Critics' Circle Award and the Olivier Award for Best Musical. He was also awarded the 2009 Chicago Tribune Literary Prize for lifetime achievement. He is the subject of a documentary film, Wrestling with Angels: Playwright Tony Kushner, made by the Oscar-winning filmmaker Freida Lee Mock. He lives in Manhattan with his husband, Mark Harris.
KEVEN MYHRE (Director, Set Design, Executive Producer) was chosen to receive the Mayor's Artist Award in the Performing Arts for 2009. Keven was awarded the 2008 City Weekly Award for directing THE CLEAN HOUSE and MOONLIGHT AND MAGNOLIAS at Salt Lake Acting Company. His other directing credits at SLAC are THE OVERWHELMING, RABBIT HOLE, I AM MY OWN WIFE, BAD DATES, KIMERBLY AKIMBO, GOING TO ST. IVES, WATER LILIES, THE MEMORY OF WATER, TWO-HEADED, THE BEAUTY QUEEN OF LEENANE, GROSS INDECENCY: THE THREE TRIALS OF OSCAR WILDE, C'EST MOI in MERE MORTALS, and THREE DAYS OF RAIN. Keven has designed all of SLAC's sets and many of the costumes for the last sixteen years. He also designed sixteen sets for The Grand Theatre, including ALWAYS…PATSY CLINE, JOHNNY GUITAR, MY FAIR LADY, SONG OF SINGAPORE, MORNING'S AT SEVEN, and GODSPELL. ACCORDING TO COYOTE, WEST SIDE STORY, CROW AND WEASEL, and SOUTH PACIFIC were designed for Sundance Theatre. His designs have also been seen at Pioneer Memorial Theatre, Utah Musical Theatre, Egyptian Theatre, Kingsbury Hall and the Babcock Theatre. His work for the Utah Arts Festival includes site design for the 20th Anniversary. He received a BFA from the University of Utah and a MFA in Theatre from the University of Michigan.
JAMES M. CRAIG (Lighting Design) has designed the lighting for 35+ shows at SLAC since 1997, most recently for SATURDAY VOYEUR 2010, CHARM, THE CARETAKER, MASTER CLASS, SATURDAY'S VOYEUR 2009, END DAYS,
SIX YEARS, BILLION DOLLAR BABY, ICE GLEN, THE WATER PROJECT. James has also designed lights for Plan-B Theatre, Utah Contemporary Theatre, Utah Musical Theatre, The Egyptian Theatre Company, Peery's Egyptian Theatre, Odyssey Dance Theatre, The Grand Theatre, Weber State University, The Emily Company, Georgia Shakespeare Festival, Virginia Stage Company, The Generic Theatre, Little Theatre of the Rockies, Lyric Opera Ensemble, Coachella Valley Theatre and Theatre Inc. Currently James is the Technical Director for the Park City Performing Arts Foundation. James holds a B.S. in Theatre from Weber State University, and is a member of United Scenic Artists Local 829.
K.L. ALBERTS (Costume Design) Previous designs at Salt Lake Acting Company include TOO MUCH MEMORY, GO, DOG. GO!, THE OVERWHELMING, BILLION DOLLAR BABY, DARK PLAY, MOONLIGHT AND MAGNOLIAS, I AM MY OWN WIFE, SEXSTING, RABBIT HOLE, THE BEARD OF AVON and GROSS INDECENCY. For Pioneer Theatre Company, K.L.'s designs include 42ND STREET, MISS SAIGON, THE PRODUCERS, LES MISERABLES, METAMORPHOSES, RAGTIME and the world premieres of LAUGHING STOCK and DUMAS' CAMILLE. For Meat and Potato Theatre K.L. has designed INFANTRY MONOLOGUES and SHADOWS OF THE BAKEMONO and for the Utah Shakespearean Festival K.L. has designed GREAT EXPECTATIONS-THE MUSICAL, AH WILDERNESS!, HAY FEVER, THE MATCHMAKER and FIDDLER ON THE ROOF. Upcoming projects include BOOM for SLAC and WHITE CHRISTMAS for PTC.
CYNTHIA L. KEHR REES (Sound Design) is thrilled to have the opportunity to design ANGELS IN AMERICA PART ONE: MILLENNIUM APPROACHES for Salt Lake Acting Company, for whom she has designed for ten years. She previously designed ANGELS IN AMERICA PART TWO: PERESTROIKA for the College-Conservatory of Music at the University of Cincinnati and has always wanted to design the first half of this amazing series. Other theatres where you may have heard Cynthia's work include Arena Stage, The National Theatre in Washington D.C., Seaside Music Theatre, The Alabama Shakespeare Festival, Cincinnati Playhouse in the Park, The Grand Theatre, Park City Egyptian Theatre Company, and Utah Musical Theatre. Cynthia received her MFA in Sound Design from the College-Conservatory of Music at the University of Cincinnati and is a member of United Scenic Artists Local 829, the national theatre designers union.
ADRIANNE MOORE (Dialect Coach) has served as dialect coach on many previous SLAC productions including CHARM, THE CARETAKER, END DAYS, CLEAN HOUSE, SKIN IN FLAMES, BOY, I AM MY OWN WIFE, MAN FROM NEBRASKA, POLISH JOKE, LOBBY HERO and MEMORY OF WATER. She also directed HOLD PLEASE for SLAC and is looking forward to directing CIRCLE MIRROR TRANSFORMATION in the spring. For Pioneer Theatre Company she coached the dialects for MY FAIR LADY, THE HEIRESS, PRIDE AND PREJUDICE and THE IMPORTANCE OF BEING EARNEST. Other dialect credits include DISTANT MUSIC, TALKING WALES (Utah Contemporary Theatre), PETER PAN, PAGEANT, CABARET (The Egyptian Theatre Company) FROZEN (Pygmalion Theatre), The FOREIGNER, RELATIVE VALUES, NOISES OFF, THE RIVALS, SYLVIA and PEG O' MY HEART (Old Lyric Repertory Company) and the film THE REDEMPTION OF SARAH CAIN. Recent directing credits include THE MIKADO for the Utah Festival Opera and ALWASY PATSY CLINE for the Old Lyric. A native of New Zealand, Adrianne worked as a director and actor in New Zealand, Australia and England before coming to the U.S. She is currently a professor of Voice and Directing at Utah State University.
JENNIE SANT (Production Stage Manager) has worked at Egyptian Theatre Company as the AEA Stage Manager on PAGENT and THE MUSIC MAN. Pioneer Theatre Company as the 1st ASM on LES MISERABLES, PAINT YOUR WAGON, DOUBT, A MIDSUMMER NIGHTS DREAM, THE FOREIGNER, VERTICAL HOUR, and THE PRODUCERS. Other credits Stage Managing include ANGELS IN AMERICA parts I & II at the Babcock Theatre, TRUE WEST in Studio 115, HENRY V and MEASURE FOR MEASURE for Salt Lake Shakes and TALKING WALES II for Utah Contemporary Theatre. Many thanks to her family for all their love and support.
ACTORS' EQUITY ASSOCIATION (AEA), founded in 1913, represents more than 45,000 actors and stage managers in the United States. Equity seeks to advance, promote and foster the art of live theatre as an essential component of our society. Equity negotiates wages and working conditions, providing a wide range of benefits, including health and pension plans. AEA is a member of the AFL-CIO, and is affiliated with FIA, an international organization of performing arts unions. The Equity emblem is our mark of excellence. www.actorsequity.org.
Press & Reviews
Word of Mouth
Read what people are saying about SLAC's productions of Angels in America. See the show and join in the conversation. Email your thoughts to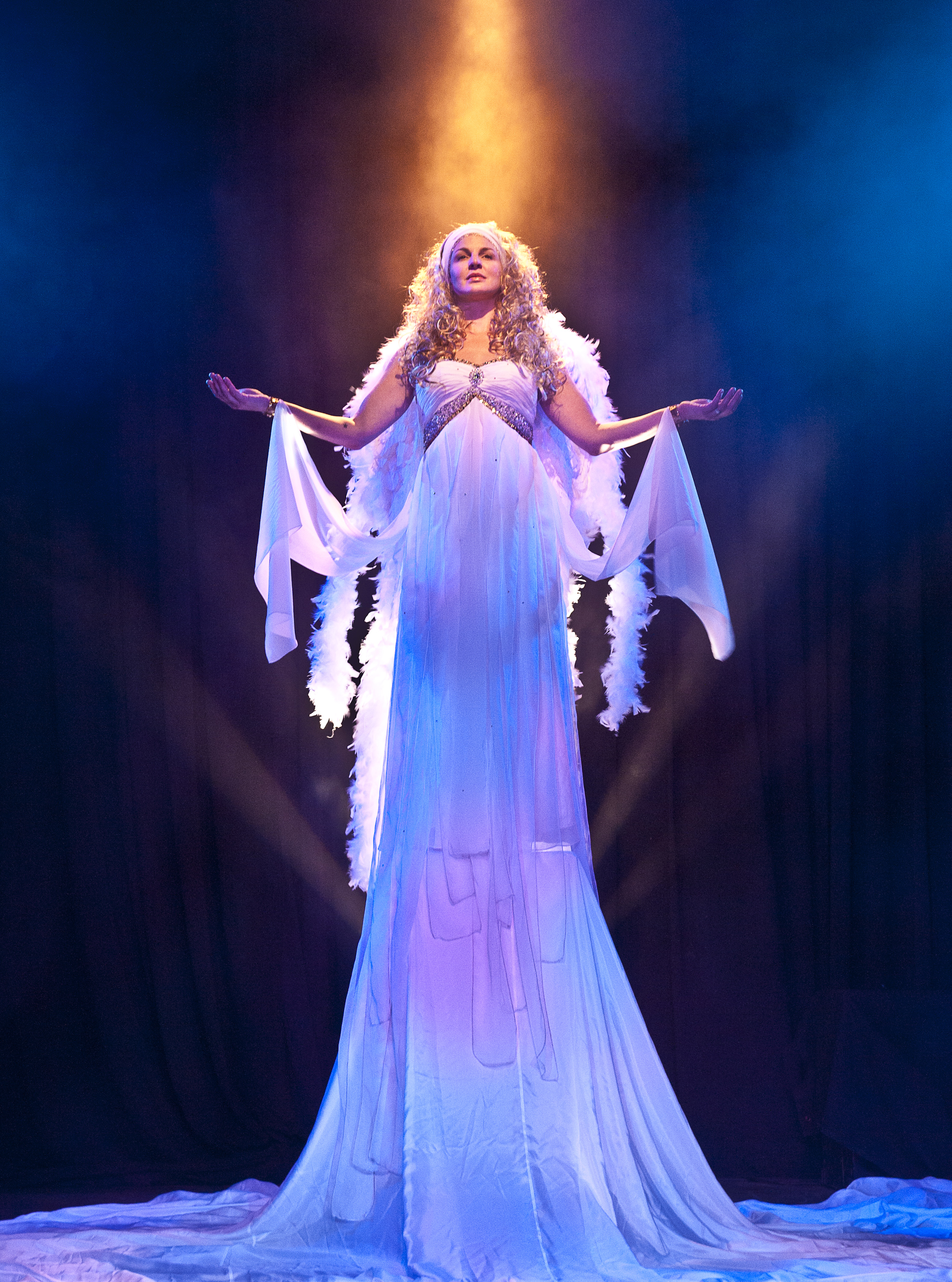 A beautiful letter from Kennan Beckstrand:
"I had the pleasure of seeing Angels In America this evening at SLAC. I cannot believe that people make a pilgrimage to Broadway to see plays when right here in Salt Lake City they can see acting comparable, if not superior to, what they would see on Broadway.

Angels in America is perfection on a small intimate stage. The acting is beyond description in its excellence. Every member of the cast was exceptional. The emotions that they evoke in the audience are amazing. You feel overwhelming pain as the actors express their life situations that we all relate to, you laugh as the humor in our Mormon culture is poked fun of, you feel the love that is pure and expressed by many of the participants towards each other.

One of my favorite scenes is the coffee shop with Alexis and Sean. The ease that lines are delivered with such believability is amazing. Charles was frightening, passionate and amazing in his performance as Roy Cohn. The ghosts (priors)are delightful with their mannerisms and accents. You want to have spirits like that visiting your dreams. Every single performer is PHENOMENAL!

Every single detail is masterfully done. The lines are not done by any of the actors as if they are memorized dialogue. They are truly channeling the character and you feel as if you are a voyeur watching a real-life situation in front of you. At times you feel as if you are intruding in their private lives and other times you want to be there to comfort, encourage, or laugh with them.

The costumes are PHENOMENAL! Every character has such amazing costumes and they are done with amazing detail. From the RC on Roy's bathrobe to the white carnation in Alexis's tux lapel, there is not one detail overlooked. The scenery in its simplicity is exceptional as it transforms each environment into the actual setting. Simple pieces of metal transform the stage into hundreds of settings and environments.

I will never be able to express my gratitude for the hours of work that the performers have put into perfecting this production. It is a masterpiece and sensational in every aspect. I thank each and every member of the cast, crew and directors. This is a life changing play and will be one that I will never forget and will always use it as a basis for judging other productions.

I thank you. I loved every single second of the play. THANK YOU!"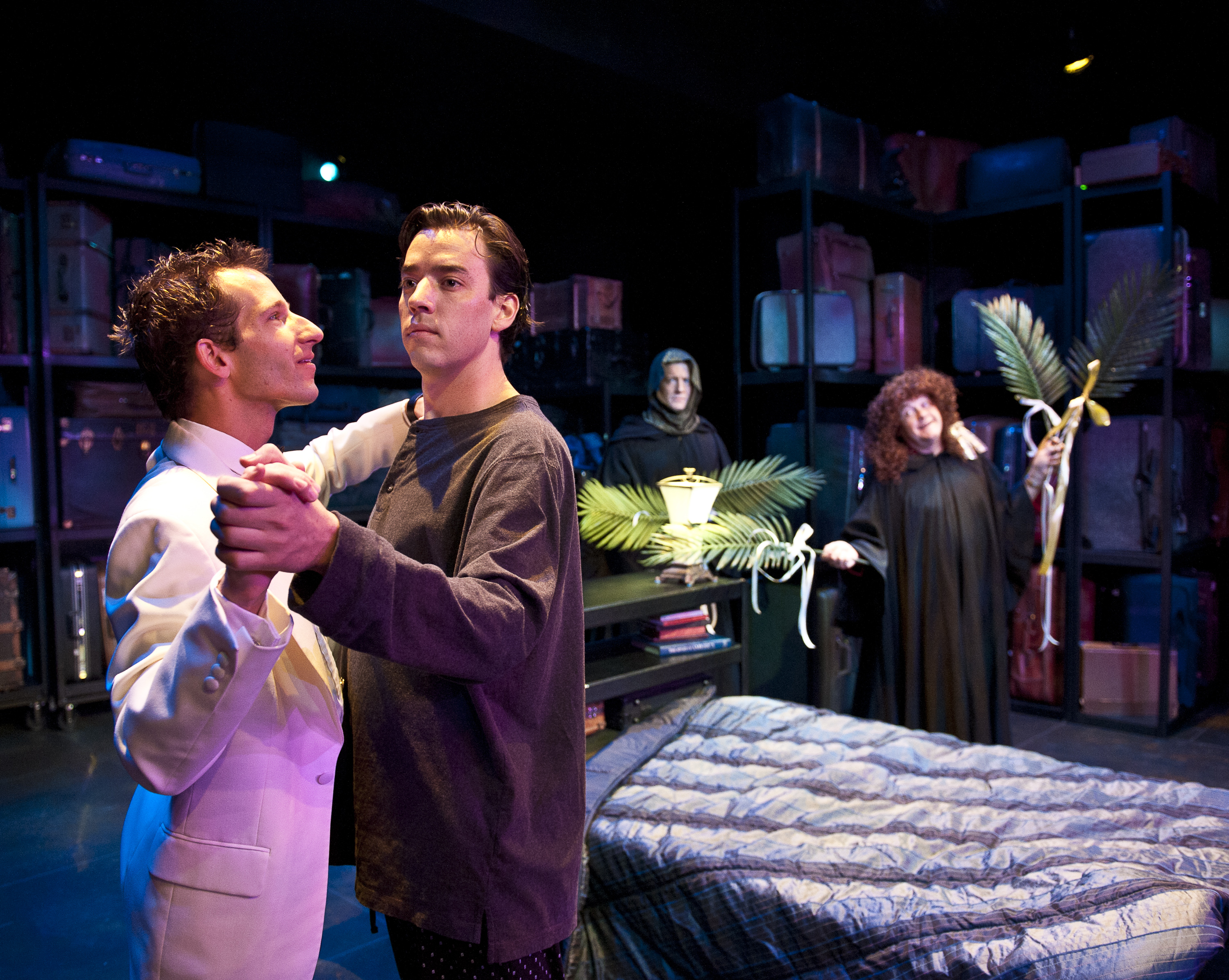 "Tuesday night I was fortunate enough to attend the preview - the production is BEYOND WORDS!!! EVERYTHING ABOUT IT!!! I will be telling everyone in the land of zion!" - Rhett Barney
"GO SEE IT. It is wonderful" - Jonathan Scott McBride
"It was amazing. I laughed, cried, and was uplifted all at the same time." - David Beach
"Just want you to know how much I enjoyed Angels in America. Please tell all the cast and crew what a fabulous job they all did. That is the best play I think I have seen since Sylvia the Goat. Thanks to all of those who are associated with SLAC, you are the best." - Marie Ashworth
In the Room
SLAC. What drew you to ANGELS IN AMERICA?
DIRECTOR KEVEN MYRHE. Kushner's play is epic, but it is also very intimate. Most of the scenes are two person scenes. ANGELS IN AMERICA is essentially a play of personal relationships – about where the characters are going and what they are carving out in their lives through those relationships. It is a play about disenfranchised people who are all set on a journey – whether it's being in a loveless marriage, or dealing with illness, finding out your son is not who you raised him to be and having to work through that, whatever pushes you on… What interests me is that anytime that you read or watch Kushner's play, depending on where you are at in that particular moment, you will follow different characters. You will take their lead or their point of view as you follow these lives as they weave in and out of one another. In ANGELS IN AMERICA, the characters are helping with each others' struggles – whether they are provoking the realization that this is not the life they are supposed to be leading and propelling them onto that life or they are just there to make sure that they get to the hospital or that the law is working out to their side… Hannah has a wonderful line: An angel is anyone who holds you… We're all looking for that Bethesda Fountain to go to and be healed. I want that moment.
SLAC. Could you speak about your scenic design for ANGELS?
Mr. MYHRE. What makes ANGELS IN AMERICA an epic piece of theatre is that these various people from different economic backgrounds, from different social settings, from different parts of the country, all cross paths. The play begins with the rabbi giving a eulogy for Sarah Ironson, who traveled from Lithuania to America, coming to a melting pot where nothing has ever melted together. America is built on these individual dreams, where it is a struggle to have them all melt together. So America is constantly in a state of transformation, and that's apparent today – how do we accept people into this nation? All of this is still ongoing, and America will continue to deal with these issues. For me, this play is dealing with these people on the move. They are trying to find out what home is and trying to find home, so the world of the play is like a storage room – a baggage claim area – stacked from floor to ceiling. The set is a unit set with various pieces that come in and out, which allows for that sense of movement. These people have packed things up, but during the course of the play, the baggage is being opened and examined – and they are moving on with their lives.
SLAC. You have an incredible cast for ANGELS IN AMERICA – all of whom are local actors.
Mr. MYHRE. Yes, we have a wonderful mix of people who have not performed on our stage and those who have been in numerous productions over the past 20 years. And likewise, we have a solid core with the other designers – with Adrianne Moore as Dialect Coach (Director of SLAC's upcoming CIRCLE MIRROR TRANSFORMATION), Lighting Designer Jim Craig, who has been with the company since '97; Costume Designer Kevin Alberts, who first started designing for us in '99; and Sound Designer Cynthia Kehr-Rees, who began designing at SLAC in 2001.
SLAC. SLAC first produced ANGELS IN AMERICA in 1995. Is this production a revival or a re-envisioning of the play? How has the passage of time impacted your sense of Kushner's play?
Mr. MYHRE. ANGELS IN AMERICA has been noted as one of the great plays of the 20th century; we were fortunate enough to be one of the first regional companies to produce it back in 1995. For Salt Lake Acting Company's 40th Anniversary, we looked back through the plays that SLAC had produced since 1970, trying to find the one that encapsulated SLAC's mission to produce vibrant new work in contemporary theatre. We selected ANGELS IN AMERICA as the play that defined that moment in our history. However, this is not a remount of the 1995 production. It is a vastly different world. A lot has changed in America since 1995 – within this company, within theatre, within everyone's lives… The production will remain true to the play, but you can't produce it again the way it was done initially; it is a whole different experience than our previous production or than the HBO series. From an audience perspective, it will be a new experience. Wherever you are in your life, you follow the play differently; different things affect you, and that, of course, is what a true masterpiece does – whether it's visual art or music, opera, anything. That's what makes it stand the test of time – being able to see the piece from different perspectives and through different audiences.
SLAC. Thank you Keven!
Salt Lake Acting Company's ANGELS IN AMERICA: MILLENNIUM APPROACHES runs October 6-31, 2010. The reading of ANGELS IN AMERICA: PERESTROIKA runs November 5-7, 2010.