Description
Diva Maria Callas teaches us about opera, dedication to craft, and the mysteries of life. Drop dead funny.
"You can go home again. In 1998 I was asked to direct SLAC's production of Master Class. It was one of my first experiences as a director and, as it turned out, it was pretty damned successful. This, I credit largely to McNally's remarkable script, a very hardworking, talented, courageous cast and set of designers and, most importantly Anne Cullimore Decker. She was absolutely breathtaking in her commitment to and innate understanding of the daunting role of Maria Callas. We had a wonderful, frightening, rewarding, hairpulling, transformational time. All of the things working in theatre should be. Ten years later we have a chance to do it again. I'm older and not a lot wiser, but a chance is afforded to revisit this vibrant and vast field of richness again, with Ms. Decker....I'm at least wise enough to say....YES!"
--David Mong
Cast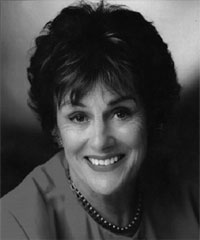 ANNE CULLIMORE DECKER (MARIA CALLAS) has performed on nearly every stage in Utah. She has a long history of SLAC credits, including THE CLEAN HOUSE, RABBIT HOLE, K-MILLE, MASTER CLASS, THREE TALL WOMEN, and the world premieres of SEEING THE ELEPHANT and MADAGASCAR. She recently performed at Pioneer Theatre Company in YOU CAN'T TAKE IT WITH YOU, and at the Grand Theatre in THE SPITFIRE GRILL and MORNING'S AT SEVEN. She also has been seen at the Utah Shakespearean Festival in MORNING'S AT SEVEN and MY FAIR LADY. With Utah Symphony/Opera, she has performed in THE GONDOLIERS, THE MERRY WIDOW and A LITTLE NIGHT MUSIC. She received the 2009 Governor's Individual Merit Leadership in the Arts Award for her extraordinary example of artistic dedication and excellence on-stage and off, as well as The Governor's Mansion Artist Award. She crosses many boundaries as an actor, director, and educator.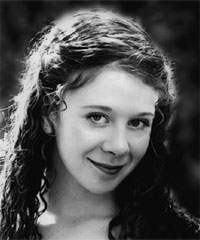 NATALIE BLACKMAN (SOPRANO—SOPHIE) is a Senior in the Actor Training Program at the University of Utah where she is the recipient of an Honors at Entrance scholarship and holds a 4.0 GPA. She is also a classically trained soprano, and trained with Circle in the Square Theatre School and the American Musical and Dramatic Academy, both in Manhattan.
At the U, she's been seen in URINETOWN, MEDEA, THE CRIPPLE OF INISHMAAN, TREASURE AND RING ROUND THE MOON. She appeared in A FUNNY THING … FORUM at the Grand Theatre and The Egyptian Theatre's production of THE MUSIC MAN where she served as Dance Captain to choreographer Janet Muse Gray. Natalie made her feature film debut in THE JERK THEORY last winter and is represented by McCarty Talent.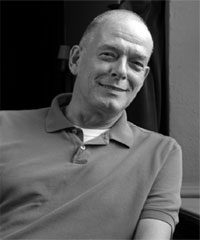 DR. PAUL DORGAN (THE ACCOMPANIST) is an Adjunct Professor in the School of Music at the University of Utah where he teaches classes for singers, and coaches singers and pianists. A native of Ireland, Dr. Dorgan studied at the Dublin College of Music; at the Mozarteum in Salzburg; and at the Ohio State University, where he earned his Doctor of Musical Arts degree. Dr. Dorgan has published numerous articles on operatic subjects, has adjudicated for the Metropolitan Opera Auditions and for NATS, and lectures and presents master classes for singers and accompanists throughout the US. He was associated with the Irish National Opera and, in America, with the Cincinnati Opera and with Virginia Opera, among other companies. In 1992 he became Principal Coach at Utah Opera, where he helped establish the Young Artist and Studio Artist programs and instituted "Preludes", a series of pre-performance talks. He has performed as soloist and accompanist in Europe, Canada and the US, and performs frequently in Salt Lake City as a concerto soloist, chamber musician and accompanist.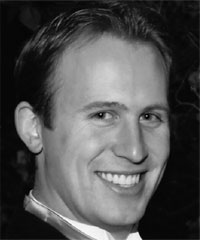 SHANE HAAG (TENOR–TONY) studies with the acclaimed tenor Dr. Robert Breault at the University of Utah where he is currently pursuing his bachelor's degree in vocal performance. Most recently, Shane has performed with the Salt Lake Symphony as a tenor soloist in excerpts of RIGOLETTO and LA CENERENTOLA and with Utah Lyric Opera Ensemble as Laurie from Adamo's LITTLE WOMEN.
Other recent performances include the title role in Bernstein's CANDIDE where he was hailed as delivering a "powerful" and "utterly convincing" performance by Edward Reichel of the Deseret News. He was also the tenor soloist in Murray Symphony's MESSIAH as well as Beethoven's CHORAL FANTASY and Bach's SAINT MATTHEW'S PASSION with the University of Utah's Philharmonia and Choirs. Shane has also performed the role of Hermosa in THE ISLAND OF TULIPATAN with Zero Budget Productions and Gastone from LA TRAVIATA with La Musica Lirica under maestro Joseph Resigno. You can also see Shane this January in the chorus of Utah Opera's CARMEN and as Hilarion in Zero Budget Productions' performances of PRINCESS IDA.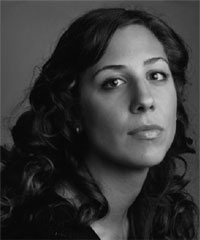 STEFANIE LONDINO (SOPRANO—SHARON) is a recent graduate of the Actor Training Program at the University of Utah. A native of New Jersey, her Utah credits include Much Ado About Nothing and Tristan and Yseult at the Babcock Theatre; Wasatch Theatre Company's CABARET; Hale Centre Theatre's AIDA; and, most recently, Pioneer Theatre Company's DIAL 'M' FOR MURDER and ROMEO AND JULIET.
Ms. Londino spent two summer seasons with Starlight Mountain Theatre in Idaho, and received the David P. Gardner and Kennecott Scholarships through the ATP.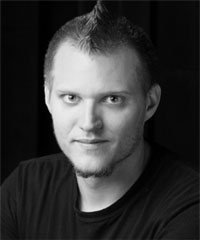 JOSH MARTIN (STAGEHAND) is making his stage debut as The Stagehand in SLAC's production of MASTER CLASS. He has been on the technical crew at SLAC for the past three seasons in the role of Master Electrician. He was previously M.E. for the Grand Theatre.
TERRENCE MCNALLY (Playwright) has received four Tony Awards, two Guggenheim Fellowships, a Rockefeller Grant, the Lucille Lortel Award, the Hull-Warriner Award, and a citation from the American Academy of Arts and Letters. He has been a member of the Council of the Dramatists Guild since 1970 and has served as vice-president since 1981. His most recent credits include the plays UNUSUAL ACTS OF DEVOTION, DEUCE, SOME MEN, DEDICATION OR THE STUFF OF DREAMS and THE STENDHAL SYNDROME. His Tony Awards were for his plays MASTER CLASS and LOVE! VALOUR! COMPASSION! and his books for the musicals RAGTIME and KISS OF THE SPIDER WOMAN. His other plays include CORPUS CHRISTI; A PERFECT GANESH; LIPS TOGETHER, TEETH APART; THE LISBON TRAVIATA; FRANKIE AND JOHNNY IN THE CLAIR DE LUNE; and IT'S ONLY A PLAY, all of which began at the Manhattan Theatre Club. Earlier stage works include BAD HABITS, THE RITZ, WHERE HAS TOMMY FLOWERS GONE?, AND THINGS THAT GO BUMP IN THE NIGHT, NEXT and the books for the musicals CHITA RIVERA: THE DANCER'S LIFE, THE FULL MONTY, A MAN OF NO IMPORTANCE and THE RINK. For San Francisco Opera he wrote the libretto for an opera based on Sister Helen Prejean's DEAD MAN WALKING, with music by Jake Heggie. Mr. McNally has written a number of TV scripts, including Andre's Mother, for which he won an Emmy.
DAVID MONG (Director) most recently directed A SLIGHT DISCOMFORT for SLAC and has also directed ICE GLEN, DUKE OF THE WEST in THE WATER PROJECT, SWIMMING IN THE SHALLOWS, DUST EATERS, LOBBY HERO, FROM RALPH @ PHILLY.COM FR JONAH @ SLC.COM and THE UNSETTLING for 2001's CABBIES, COWBOYS AND THE TREE OF THE WEEPING VIRGIN, GUN-SHY, LAST LISTS OF MY MAD MOTHER, FOREPLAY in MERE MORTALS and 1998's MASTER CLASS. David was Literary Manager at SLAC from 1994 to 2008, also producing the New Play Sounding Series and directing a number of those readings. He spent eighteen years in Seattle, Washington working as a professional actor. In that time he performed at nearly all of the northwest theatres; as well as regionally at New Mexico Rep, Virginia Stage Company and the Westbeth Theatre Space in New York. David was a member of the Human Ensemble Theatre for a number of years before leaving Salt Lake, where he directed, acted and wrote a couple plays.
KEVEN MYHRE (Set Design, Producing Director) is in his 16th season as Salt Lake Acting Company's (SLAC) Producing Director and Resident Designer. He was chosen to receive the Mayor's Artist Award in the Performing Arts for 2009. Keven was awarded the 2008 City Weekly Award for directing THE CLEAN HOUSE and MOONLIGHT AND MAGNOLIAS at Salt Lake Acting Company. His other directing credits at SLAC are THE OVERWHELMING, RABBIT HOLE, I AM MY OWN WIFE, BAD DATES, KIMERBLY AKIMBO, GOING TO ST. IVES, WATER LILIES, THE MEMORY OF WATER, TWO-HEADED, THE BEAUTY QUEEN OF LEENANE, GROSS INDECENCY: THE THREE TRIALS OF OSCAR WILDE, C'EST MOI in MERE MORTALS, and THREE DAYS OF RAIN. Keven has designed all of SLAC's sets and many of the costumes for the last sixteen years. He also designed sixteen sets for The Grand Theatre, including ALWAYS…PATSY CLINE, JOHNNY GUITAR, MY FAIR LADY, SONG OF SINGPORE, MORNING'S AT SEVEN, and GODSPELL. ACCORDING TO COYOTE, WEST SIDE STORY, CROW AND WEASEL, and SOUTH PACIFIC were designed for Sundance Theatre. His designs have also been seen at Pioneer Memorial Theatre, Utah Musical Theatre, Egyptian Theatre, Kingsbury Hall and the Babcock Theatre. His work for the Utah Arts Festival includes site design for the 20th Anniversary. He received a BFA from the University of Utah and a MFA in Theatre from the University of Michigan.
JAMES M. CRAIG (Lighting Design) has designed the lighting for 35+ shows at SLAC since 1997, most recently for THE CARETAKER, SATURDAYS VOYEUR
2009, END DAYS, SIX YEARS, BILLION DOLLAR BABY, ICE GLEN, and THE WATER PROJECT. James has also designed lights for Plan-B Theatre, Utah Musical Theatre, The Egyptian Theatre Company, Peery's Egyptian Theatre, Odyssey Dance Theatre, The Grand Theatre, Weber State University, The Emily Company, Georgia Shakespeare Festival, Virginia Stage Company, The Generic Theatre, Little Theatre of the Rockies, Coachella Valley Theatre and Theatre Inc. Currently James is the Technical Director for the Park City Performing Arts Foundation. James holds a B.S. in Theatre from Weber State University, and is a member of United Scenic Artist Local 829.
BRENDA VAN DER WIEL (Costume Design) As always, Brenda is happy to be working for SLAC. Brenda is part of the design faculty for the University of Utah Theatre Department. She designs regularly for that department as well as for Pioneer Theatre and for SLAC. Recent works include NOISES OFF, THE FOREIGNER and YOU CAN'T TAKE IT WITH YOU for Pioneer Theatre Company; TROJAN WOMEN, DEATH OF A SALESMAN, THE COUNT OF MONTE CRISTO and COMEDY OF ERRORS for Alabama Shakespeare Festival; THE CAUCASIAN CHALK CIRCLE for the Babcock Theatre, and SIX YEARS, THE CLEAN HOUSE, ROUNDING THIRD and END DAYS for SLAC. She also designed several of the recent SATURDAY'S VOYEUR productions, including SATURDAY'S VOYEUR 2009, and all but one of the University of Utah's Classical Greek Festival productions for the last eighteen years. Before moving to Utah, Brenda also worked at the Seattle Opera, the Santa Fe Opera, and the Utah Shakespearean Festival.
DAVID EVANOFF (Sound Design) is owner operator of David Evanoff Sound Designs. His recording studios have been recording and producing music for film, TV and special events for over 20 years. David has produced and written musical entertainment from coast to coast including Disneyland, Universal Studios Theme Park Florida, The Orange Bowl and Parade and The 2002 Olympic Games.
ARIKA SCHOCKMEL (Stage Manager) is pleased to be stage managing again, having last S.M.'d A SLIGHT DISCOMFORT with David Mong also at SLAC. Other SM credits include Mike Dorrell's TALKING WALES III for Utah Contemporary Theatre and A CHRISTMAS CAROL at USU. Arika is a proud member of Actors Equity, most recently seen as an actor in SATURDAY'S VOYEUR 2009. Besides acting, she is a USU trained artist and designer, having designed props, makeup or dressed sets for SLAC, ETC, Old Lyric Repertory Co., USU, Utah Festival Opera, Pyg, and Smoke Productions, to name a few. Arika is also the director of Commodity del'Arte~ the Acting Artists Boutique, located at SLAC.
ACTORS' EQUITY ASSOCIATION (AEA), founded in 1913, represents more than 45,000 actors and stage managers in the United States. Equity seeks to advance, promote and foster the art of live theatre as an essential component of our society. Equity negotiates wages and working conditions, providing a wide range of benefits, including health and pension plans. AEA is a member of the AFL-CIO, and is affiliated with FIA, an international organization of performing arts unions. The Equity emblem is our mark of excellence.
Website: www.actorsequity.org
Reviews & Coverage
Word of Mouth
"Anne [Cullimore Decker] is our own Helen Hayes making the impossible seem effortless. It's time to call Master Class Anne's masterpiece. The only problem is that like a Christo installation, when it's gone, it's gone. It was better and deeper than before - and before was superb. I say do it every ten years!" ~ Bruce Bell
"It's only intermission and I say get your ticket now to Master Class at SLAC. Anne Decker is even more of a revelation this time around." ~ Jerry Rapier
"It was impossible for me to go to bed after watching the play: It totally woke up my curiosity and I wanted to listen more to "La Callas" (that's how she is known in France. She's a real character and the "La" gives tremendous importance to her charisma). So I played all the dvd's we have where she sings, listen to some pieces via Youtube, and read more about her life, childhood, career. The play totally transports me into her world. The actors/singers are simply fantastic. So much love, energy and professionalism into their acting. Anne Cullimore Decker was able to do some improvisations and to jump back right away into the play: Master Class, master piece! Her students were beautiful and perfect. They all honored this play of Terrence McNally with lots of grace and passion. What a night! Hats of to all the actors and the great SLAC gang behind the stage who make this theatre full of life. Thank you very much. We love you." ~ Nathalie Chanut

"Anne Cullimore Decker's performance was stunning. She was Maria Callas. Her range of emotions was masterful. Having seen Anne in the play when she performed it 12? years ago, my expectations were that she and the play would be terrific. She exceeded every expectation I had." ~ Bryan Eldredge

"Anne Decker was mesmerizing as Maria Callas. I was so moved by her performance that I was already calling a friend to rave about it as I walked out of the theater. Even if you're not a big opera fan (I'm not), see this play!" ~ Elaine Jarvik

"I'd rather see it than eat." ~ Susan Levin
"I'm so very glad SLAC decided to remount this, having missed it the first time around. When people say that theatre can be 'magic', this is what they are talking about. Master Class starts off with Maria Callas announcing that 'this is not a theatre, this is a classroom'. It's the truth: Anne Cullimore Decker is putting on an acting clinic, demonstrating how to captivate an audience and transport them. I teach acting, and am thrilled I can have my students see this. Anne's performance here is what all of us actors can all aspire to: that ideal combination of talent, grace, experience, and lots of hard work." ~ Mark Fossen
"Words cannot describe the mesmerizing performance given by Anne Cullimore Decker in this play. Being old enough to remember Maria Callas, her performance is like Callas reincarnated. Brilliance at its best! I probably see it again. Don't miss this outstanding play by SLAC." ~ Jeff Fleming
"I saw Master Class at Salt Lake Acting Company and it was one of the most perfect productions I have ever seen." ~ John Geertsen
"Master Class is such a well crafted script. I'm a fan of new plays, but there's something to be said for scripts like this one and The Caretaker that have stood the test of time. I'm thrilled that SLAC has gone back to revisit these gems. Anne Decker is a gem, a treasure really, for Salt Lake City. She's a consummate professional and we're so lucky to have her in our city, on one of our stages. I'm an old performing veteran who is jaded and cynical and not easily impressed with theater. I can honestly say I truly enjoyed Master Class. Anne so thoroughly embodies the character of Maria Callas that I forgot that I was watching my friend Anne. I was watching/participating in a master class with Maria Callas. She's ballsy, she's vulnerable, she's funny, and she's quick. The moments when there is a juxtaposition of past & present are just brilliant from a writing, performance and lighting standpoint. And, the audience is there with her. The night I saw it you could have heard a pin drop. We were all mesmerized by the magic of the moment. Just walking into the performance space transports you to another place. I really felt like I was in an intimate studio at a real master class. One of the best sets I've seen at SLAC for a while. I hope everyone has a chance to see her, see this play, see this set, the lighting, hear the music, learn about a this fascinating woman, be transported for a couple of hours." ~ Betsy West
"SLAC's Master Class is a piece of Salt Lake theatre which will be talked about in ten years. If you don't see it, you'll be out of the loop in 2019." ~ Matthew Ivan Bennett
"Anne Cullimore Decker was superb as Maria Callas, and I would highly recommend the show" ~ Salt Lake Tribune reader

"Agreed. I saw this last night. Stunning performance." ~ Salt Lake Tribune reader
"A wonderful night at the theatre last night. Ms. Decker is always a delight to watch but this role gives her a chance to go well beyond that and take her audience with her. Truly brilliant and captivating." ~Salt Lake Tribune reader
"We go to New York and see everything. This was as good as it gets." ~ SLAC patron
"We loved Master Class. I am not sure I have ever, ever seen a better performance by any actor in Utah. She is so remarkable as Maria Callas. Wow. It was great theatre. They are adding on several performances, and I have told a bunch of people today." ~ Jim Dabakis
"My oh my what a wonderful production of MASTER CLASS. I was so moved and inspired. I love being surrounded by students as I watch the shows. Bravo to all involved. Looking forward to the rest of the season." ~ Tracy Callahan
"For those of you who haven't had a chance to see Master Class, SLAC is extending their performances. Our group attended last night's performance and enjoyed a reception with food and wine and Anne Decker and the cast afterwards. Let me say, that this, IF there are tickets still available, I strongly recommend that you go see it. It is definitely worth the price of admission." ~ Marla Gault
Master Class blew my socks off!!! Fantastic!!!! It gave me renewed faith in live theatre. Anne Decker is phenomenal. ~ Kim Blackett
Digging Deeper
Reading & Listening Recommendations from MASTER CLASS Director David Mong, Actor Anne Cullimore Decker, Accompanist Paul Dorgan & more. . .
BOOKS: Maria Callas
Callas at Juilliard: The Master Classes
By Maria Callas & John Ardoin
Amadeus Press, 1998
Callas: Images of a Legend
Attila Csampai
Schirmer/Mosel, August 20, 2007
Maria Callas Remembered
By Nadia Stancioff
Da Capo Press, May 2000
Maria Callas: Sacred Monster
By Stelios Galatopoulos
Simon & Schuster, 1998
Maria Callas: The Woman Behind the Legend
By Arianna Stassinopoulos Huffington
Cooper Square Press; 1st Cooper Square Press Ed edition, December 25, 2002
Maria Meneghini Callas
By Michael Scott
Northeastern University Press, Boston in arrangement with Simon & Schuster, Ltd., 1991
Greek Fire: The Story of Maria Callas and Aristotle Onassis
By Nicholas Gage
Knopf; First edition. Edition, October 3, 2000
BOOKS: Terrence McNally
Master Class
By Terrence McNally
Dramatists Play Service, Inc., 1996

Terrence McNally: A Casebook
By Toby Silverman Zinman
Volume 22 of Casebooks on Modern Dramatists
Taylor & Francis, 1997
RECORDINGS
A note from Dr. Paul Dorgan
As for recordings, there are hundreds of them on various labels. She was contracted to EMI and for that label she recorded most of her great roles, some of them twice; after her death, EMI bought many of the "live" recordings of her performances at La Scala, cleaned up the sound, and reissued them. But buyer beware! These recordings were made in the 50s and 60s, so the sound is not the greatest; this is especially true of the "live" recordings. But having said that, Callas' greatest singing is on the early "live" stuff from La Scala, bad sound, audience coughs and all!
MEDIA
Callas: A documentary plus bonus
John Ardoin, writer; Franco Zeffirelli, narrator
Bel Canto Society, 1978
LINKS: Maria Callas
LINKS: Terrence McNally
Wikipedia: http://en.wikipedia.org/wiki/Terrence_McNally
Doollee: http://www.doollee.com/PlaywrightsM/mcnally-terrence.html
OPERA
Utah Opera
October 17-25, 2009: Macbeth by Guiseppe Verdi
The Metropolitan Opera: Live in HD
October 10, 2009: Tosca – Giacomo Puccini
November 7, 2009: Turandot – Giacomo Puccini