Description
In memory of one of the great playwrights of our time. An emotional roller coaster and a modern masterpiece.
"Directing a Pinter play is like working with the top language expert in the English language...no one knows how to put together sentences and pauses better than Pinter. The experience of The Caretaker is not a comfortable, romantic one. It pulls the audience into an emotional roller coaster as it depicts the realities of human nature and presents a not so pretty picture of times gone by and our times. The complexity of the play, Pinter's masterful use of dialogue, and the depth and perception shown in Pinter's themes all contribute to The Caretaker's consideration as a modern masterpiece. How often do you get to do a 'modern masterpiece'?"
--John Vreeke
Cast
Directed by John Vreeke
With Joe Cronin, Daniel Beecher, Matthew Ivan Bennett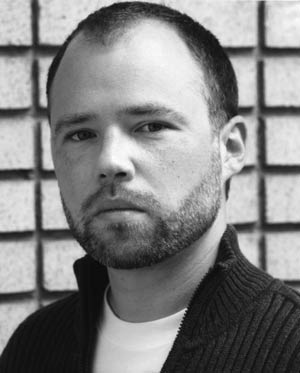 DANIEL BEECHER (Aston) is happy to be returning to SLAC. His last full production with SLAC was almost 15 years ago, when he played Antoine in AN EMPTY PLATE IN THE CAFÉ DU GRANDE BOEUF. Born and raised in Salt Lake, Dan attended the University of Utah's Actor Training Program. While at the U, Dan played John in SUMMER AND SMOKE, Bassanio in MERCHANT OF VENICE, Carl Magnus in A LITTLE NIGHT MUSIC, Snug in A MIDSUMMER NIGHT'S DREAM, and what feels like innumerable other parts, mostly in the Babcock Theater.
Elsewhere around town, Dan has been seen in several productions at Pioneer Theatre Company including A VIEW FROM THE BRIDGE, ROSENCRANTZ AND GUILDENSTERN ARE DEAD, KING LEAR, MACBETH, THE THREE MUSKETEERS, and PETER PAN (in which he played Nana the dog and the crocodile- favorites). He played Orlando in AS YOU LIKE IT, Tybalt in ROMEO AND JULIET, Sebastian in TWELFTH NIGHT, and both Banquo and Macduff in MACBETH all at Salt Lake Shakespeare. Other local credits include THE SEAGULL at the Rose Wagner, and DIRTY BLONDE with Utah Contemporary Theatre.
Outside of Utah, Dan studied at the Chautauqua Institution in New York, where he played Orsino in TWELFTH NIGHT, and several parts in THE DINING ROOM. Film and television credits include Incident At Dark River with Helen Hunt and Mike Farrell, and several independent films including Vapid Lovelies which he also co-wrote and associate produced, and which has been accepted into several film festivals internationally.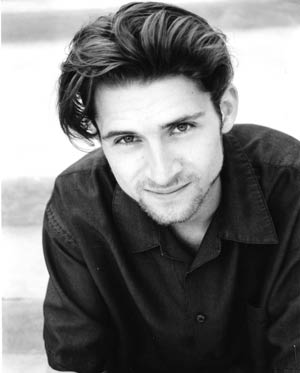 MATTHEW IVAN BENNETT (Mick) is the Resident Playwright of Plan-B Theatre Company, with whom he had a sold-out season in 08- 09, including the premiers of DI ESPERIENZA and BLOCK 8—the latter of which received a grant from the National Endowment for the Arts. Three radio plays of his, FRANKENSTEIN, LAVENDER and EXILE, have been broadcast nationally through XM and KUER. He participated in the Utah Shakespearean Festival's New American Playwright's Project in 2008 and his first play, THE WHITE LIGHT OF TERRENCE, received awards at the American College Theatre Festival.
He's also acted with Utah Shakes, playing John in PETER PAN on the mainstage, and playing Puck (MIDSUMMER) and Grumio (SHREW) on the educational tours. Matt has also acted and written for Circle Theatre, Chicago Shakespeare, and Hunger Artists in California. He holds a Bachelors' of Theatre Arts from Southern Utah University.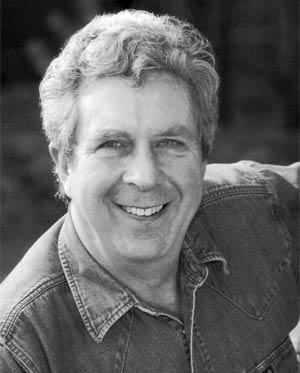 JOE CRONIN (Davies) is making his third appearance at SLAC, having appeared in 2005-06 as Ken Carpenter in MAN FROM NEBRASKA by Tracy Letts and in 2004-05 as Nathan in the world premiere of MADGASCAR by J. T. Rogers. He is a founder of Portland's Artists Repertory Theatre, where he played Ben in BUTLEY, Norman in THE DRESSER, Piet in A LESSON FROM ALOES and Tobias in A DELICATE BALANCE. At Portland's Civic Theatre he played Owen in TRANSLATIONS and Eliot in PRIVATE LIVES. At Portland's New Rose Theatre he played T.S. Eliot in TOM AND VIV. At the Bradford Playhouse in Yorkshire, England he played Chris in THE MILK TRAIN DOESN'T STOP HERE ANYMORE. He toured theatres in Scotland as the Widow Twanky in the Panto ALADDIN. He has played Julius Caesar, Sid Davis in AH, WILDERNESS!, Leonato in MUCH ADO ABOUT NOTHING and Thor in MORNING'S AT SEVEN at the Utah Shakespearean Festival. At Portland Repertory Theater he played Harry in HOME and Charley in THE FOREIGNER. At Salem Repertory Theatre, he played Clarence in IT'S A WONDERFUL LIFE and Yvan in ART.
HAROLD PINTER (Playwright) was born in Hackney, London, in 1930. He was educated at Hackney Downs Grammar School and trained at the Royal Academy of Dramatic Art and Central School of Speech and Drama.
His plays include THE ROOM (1957), THE BIRTHDAY PARTY (1958), THE DUMB WAITER (1959), THE CARETAKER (1960), THE LOVER (1962), THE HOMECOMING (1965), NO MAN'S LAND (1975), MOUNTAIN LANGUAGE (1988), MOONLIGHT (1993), ASHES TO ASHES (1996) and CELEBRATION (2000), first performed with THE ROOM at the Almeida Theatre in London. His adaptation of Marcel Proust's novel REMEMBRANCE OF THINGS PAST was performed at the National Theatre in London in 2000. He adapted many of his stage plays for radio and television and he wrote the screenplays to a number of films including THE SERVANT (1963), THE QUILLER MEMORANDUM (1965), THE GO-BETWEEN (1970), THE LAST TYCOON (1974) and THE COMFORT OF STRANGERS (1989), adapted from Ian McEwan's novel. He directed many productions of his own plays as well as plays by other writers, including James Joyce, Noel Coward, Tennessee Williams, David Mamet and Simon Gray, and acted on stage, film, television and radio.
He was awarded a CBE in 1966, the German Shakespeare Prize in 1970, the Austrian State Prize for European Literature in 1973 and the David Cohen British Literature Prize in 1995, and held honorary degrees from the Universities of Reading, Glasgow, East Anglia and Bristol, among others. In 2001 he was awarded the S.T. Dupont Golden PEN Award by the English Centre of International PEN. WAR (2003), is a collection of eight poems and one speech inspired by the subject of conflict.
Harold Pinter was married to the writer Lady Antonia Fraser and lived in London. In 2005, he was awarded the Nobel Prize for Literature. He died in December 2008.
JOHN VREEKE (Director) During the last decade John lived and worked in Washington DC. He directed the critically acclaimed and Helen Hayes nominated production of THE LAST DAYS OF JUDAS ISCARIOT at H Street Theater/Forum Theater and BOOM for Woolly Mammoth and received a Helen Hayes nomination for director. He also directed THE K OF D, by Laura Schellhardt for Woolly Mammoth and received positive critical notice and an extended run of full houses for his re-invention of FIDDLER ON THE ROOF for Olney Theater. He directed Karen Zacharius's new children's play called CHASING GEORGE WASHINGTON for the Family Theater at the Kennedy Center. He directed MARTHA JOSIE AND THE CHINESE ELVIS for Woolly which received four Helen Hayes nominations, including director and production. Also for Woolly and Theatre J he directed the production of Kushner's HOMEBODY/KABUL and OUR LADY OF 121ST STREET at the Kennedy Center. He has two Helen Hayes Nominations for his adaptation and direction of LADY CHATTERLEY'S LOVER for Washington Shakespeare Company and Ari Roth's adaptation of BORN GUILTY for Theater J. During his time in DC he's also directed the critically acclaimed productions of Albee's TINY ALICE and Wole Soyinka's DEATH AND THE KINGS HORSEMAN for WSC, Ariel Dorfman's DEATH AND THE MAIDEN, a new novel/play by Joyce Carol Oates, THE TATTOOED GIRL and the world premiere of Richard Greenberg's BAL MASQUE at Theater J, Michael Hollinger's OPUS and RED HERRING for Everyman Theatre, ONE GOOD MARRIAGE and FOR THE PLEASURE OF SEEING HER AGAIN at Metro stage and Colleen Wagner's THE MONUMENT for Theater Alliance. Also, for Forum at H Street he recently directed Carol Churchill's DRUNK ENOUGH TO SAY I LOVE YOU. He directed Chris Stezin's THIS PERFECT WORLD for Charter Season, a co-production with the Source Festival of. This past season he directed HEROES for Metro Stage and a new adaptation of Chekhov's THE SEAGULL for Theater J in DC. He will direct a national tour for the Kennedy Center of CHASING GEORGE WASHINGTON, DYING CITY for the Public Theater in Seattle and GRUESOME PLAYGROUND INJURIES for Woolly Mammoth. During the nineties in Seattle he was the associate producer and casting associate for the CBS TV Series Northern Exposure. John received his MFA degree in theatre while directing his thesis productions in the U of U Babcock Theatre and for Theater 138. For more go to www.johnvreeke.com.
Reviews & Coverage
Post Play Discussion