Description
In the run up to Christmas, the company will make history with its first play for children, GO, DOG. GO! Adapted from the book by P.D. Eastman that has charmed children for nearly 50 years.
"Children are the most honest audience one could ask for. There is nothing like a child's laugh. And when you get a whole bunch of 'em going, well there's nothing better. I'm excited to direct Go Dog Go! because it will be fun - a lot of fun - to bring this classic children's book to life onstage for children (and their young-at-heart parents and grandparents). Colorful dogs at work. And at play. Doing what people do. A joyful romp through the building blocks of language, relationships, diversity and...fun! What could be better at the holidays?"
--Jerry Rapier
Cast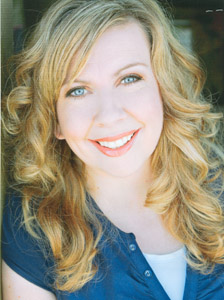 COLLEEN BAUM (MC Dog) has been seen at Salt Lake Acting Company in END DAYS, the premiere of SEXSTING and as Izzy in RABBIT HOLE; as well as in THE WATER PROJECT, KIMBERLY AKIMBO, CABBIES, COWBOYS & THE TREE OF THE WEEPING VIRGIN. She has also performed at Pioneer Theatre Company in THE HEIRESS, YOU CAN'T TAKE IT WITH YOU and LOST IN YONKERS; as well as Plan-B Theatre Company's TRAGEDY: A TRAGEDY, ANIMAL FARM, WAR OF THE WORLDS,THE LARAMIE PROJECT, THE LARAMIE PROJECT: 10 YEARS LATER, AN EPILOGUE, SLAM and THE BANNED PLAYED ON. YOURS, ANNE, DEAF DAY and THE BEST CHRISTMAS PAGEANT EVER at the Egyptian Theatre Company as well as BLOOD BROTHERS, THE SERVANT OF TWO MASTERS, THE UNEXPECTED GUEST and GOODNIGHT DESDEMONA, GOOD MORNING JULIET at the Old Lyric Repertory Company. Ms. Baum is a member of Actor's Equity Association.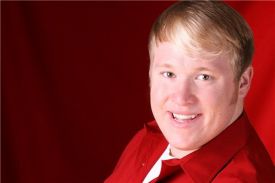 DUSTIN BOLT (Red Dog) is excited to be appearing in his second show at SLAC after being seen in this year's SATURDAY'S VOYEUR. He received his BS in Musical Theatre from Weber State University where he studied under Jim Christian and Tracy Callahan. Past credits include: SCHOOLHOUSE ROCK, LIVE! (George), SATURDAY'S VOYEUR '09 (Helika/Security), THE LARAMIE PROJECT (Dennis Shepard and others), SWEENEY TODD (Tenor Trio), RAGTIME (Younger Brother), MUSICAL OF MUSICALS: THE MUSICAL (Sir Phantom Jitter), TITANIC (Barrett), SEUSSICAL THE MUSICAL (Horton), YOU'RE A GOOD MAN, CHARLIE BROWN (Charlie Brown), ASSASSINS (John Hinckley Jr.) and MACBETH (Porter) (which performed in the Kennedy Center for the Performing Arts for Shakespeare in Washington). Following GO, DOG. GO!, Dusting will be seen in Pinnacle Acting Company's production of THE 25TH ANNUAL PUTNAM COUNTY SPELLING BEE as Leaf Coneybear. As well as performing he owns his own photography business (Lightning Bolt Photography). Dustin would like to thank his parents and Andrew for their love and constant support.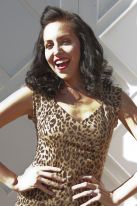 DEENA MARIE MANZANARES (Blue Dog) is a graduate of the Atlantic Theater Co. in NYC training also includes Juilliard and NYU's CAP21. Recent highlights include Olivia in INFANTRY MONOLOGUES with Meat and Potato, Ida in SKIN IN FLAMES with Salt Lake Acting Co. and Jenny Sutter in WELCOME HOME JENNY SUTTER with Pygmalion Productions. Musical roles include Audrey in LITTLE SHOP OF HORRORS and Lola in DAMN YANKEES. Locally Deena has also worked with ETC, PTC and HCT. She also writes and performs sketch comedy on the web and has been featured on G4 TV's Attack of the Show as well as named a Best of the Beehive (The Comedienne) and a Best of Utah (Media & Politics) last year. After GO, DOG. GO! Deena will be seen in AMERIGO with Plan B (April 2010). Proud member of Actors Equity Association.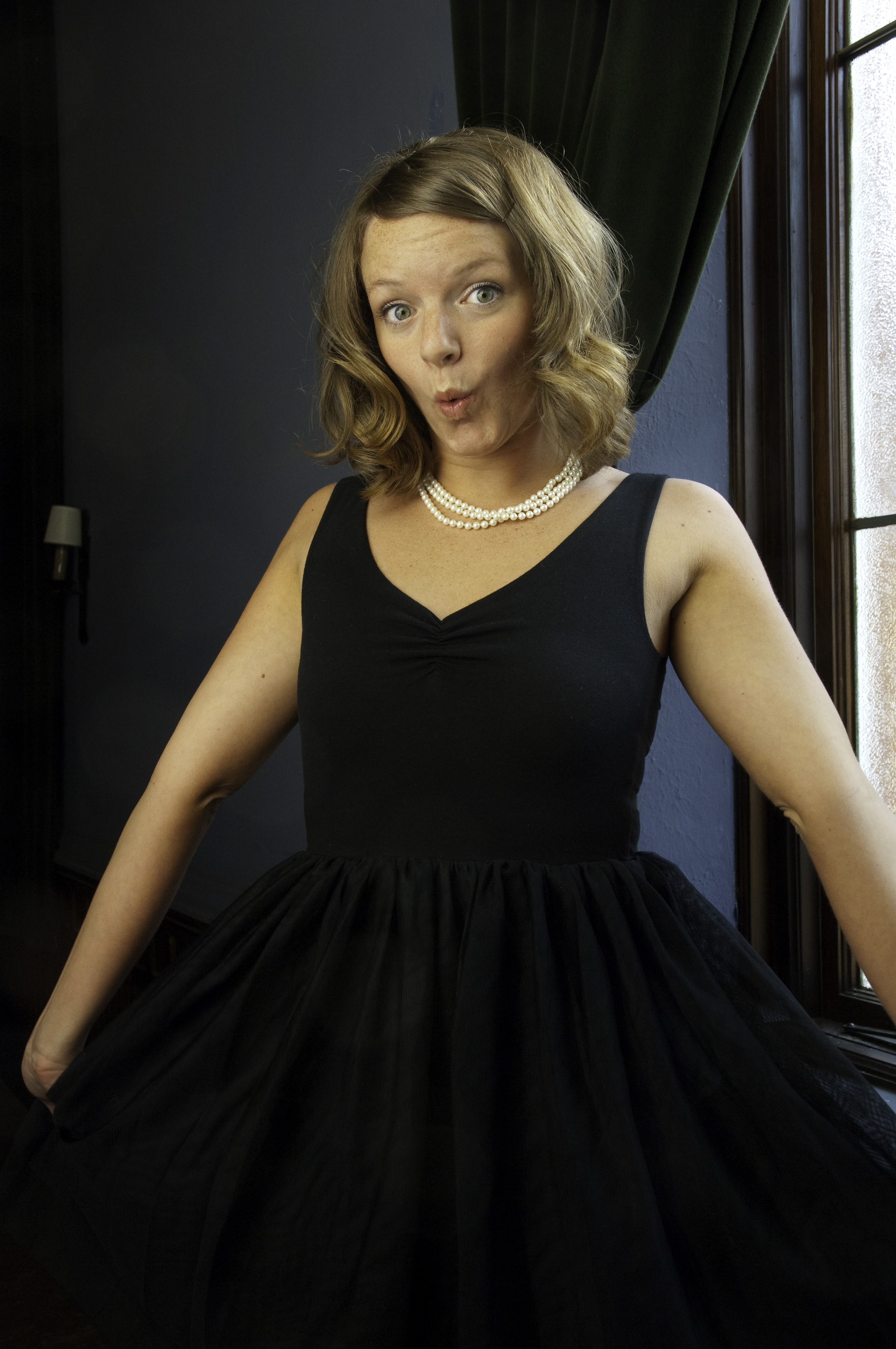 SHANNON MUSGRAVE (Hattie/Spotted Dog) is thrilled to be returning to SLAC's stage after spending the summer performing and having the time of her life in SATURDAY'S VOYEUR. Shannon was most recently seen performing in SCHOOL HOUSE ROCK LIVE! at the Grand Theatre, where she also appeared in MUSICAL OF MUSICALS: THE MUSICAL. Other favorite roles include Juliet in Pinnacle Acting Company's production of ROMEO AND JULIET, Catherine in WAITING FOR THE PARADE, Helene in SWEET CHARITY, and Hermia in A MIDSUMMER NIGHT'S DREAM all at Weber State University, where Shannon earned her BA in Musical Theatre. She has also taught movement, dance and acting classes at the Children's Theatre and at North Davis Junior High. After GO, DOG. GO! Shannon will be performing in Pinnacle Acting Company's 25TH ANNUAL PUTMAN COUNTY SPELLING BEE. Shannon is also very happy to be working as part of SLAC's wonderful Communications and Audience Development team.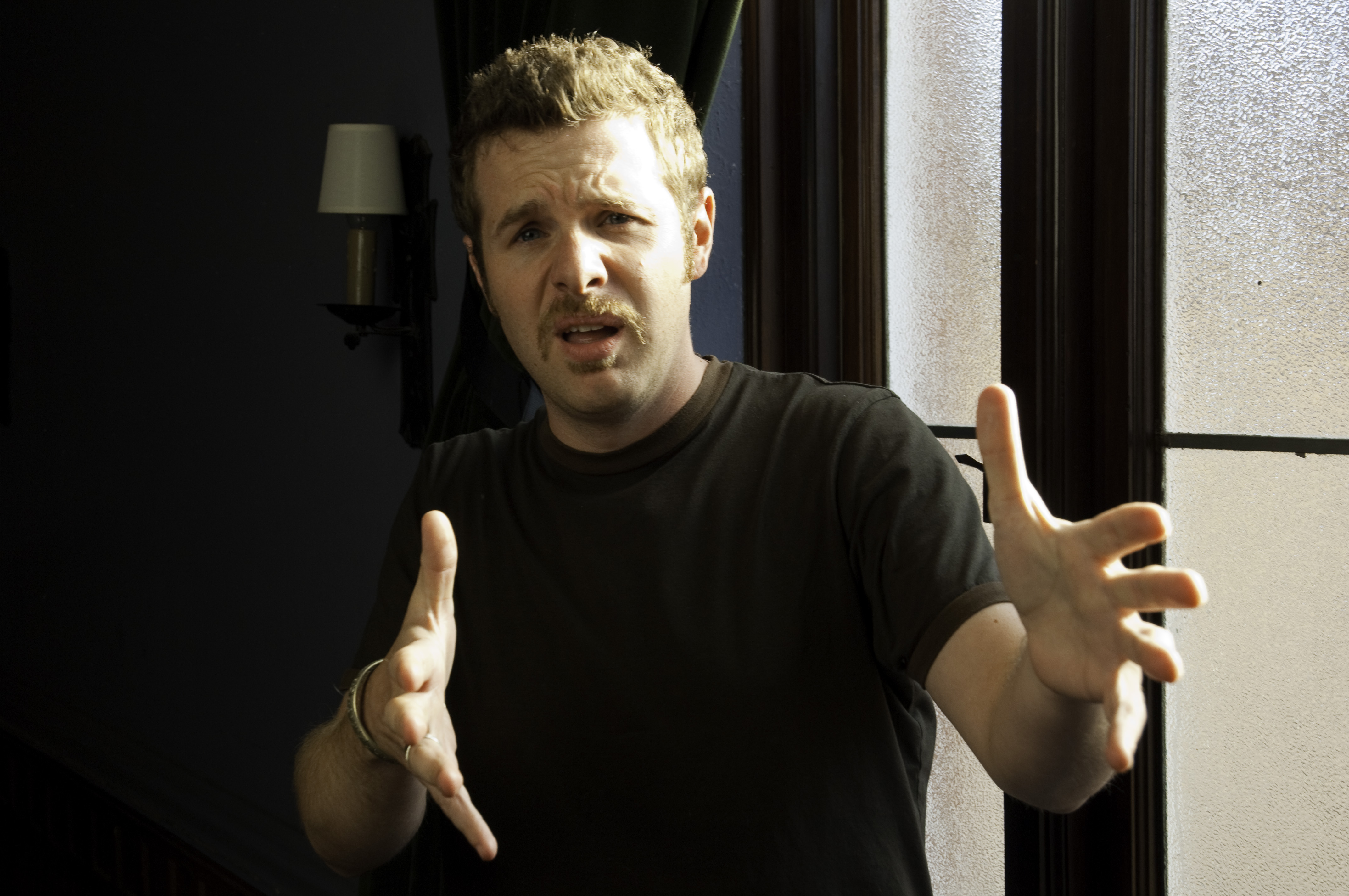 JAY PERRY (Yellow Dog) had his debut at SLAC in last season's DARK PLAY. A native of Salt Lake, Jay attended the University of Utah's Actor Training Program and also trained at the Neighborhood Playhouse in New York. His was most recently seen in RADIO HOUR: ALICE at Plan-B Theatre Company. Other regional credits include INFANTRY MONOLOGUES for Meat and Potato Theatre, GUTENBERG! THE MUSICAL! for Plan-B and also for the Hippodrome State Theatre in Gainesville, FL, TWELFTH NIGHT at Salt Lake Shakespeare, Plan-B's FACING EAST in which Jay appeared twice in Salt Lake (2007 Arty Award-Best Theatre Performance-Facing East Ensemble), at Theatre Rhinoceros in San Francisco, and Off-Broadway at the Atlantic Theatre in New York. Jay has performed in TRAGEDY: A TRAGEDY, THE ALIENATION EFFEKT, two SLAM!'s and five installments of RADIO HOUR (Plan-B), A THOUSAND CLOWNS (The Grand Theatre), A STREETCAR NAMED DESIRE (Pioneer Theatre Company), and THE COMPLEAT WORKS OF WLLM SHKSPR ABRIDGED (Salt Lake Shakespeare). In addition to performing, Jay has taught at the Theatre Arts Conservatory, directed STUDENT SLAM (TAC) and mentored young actors at Spyhop.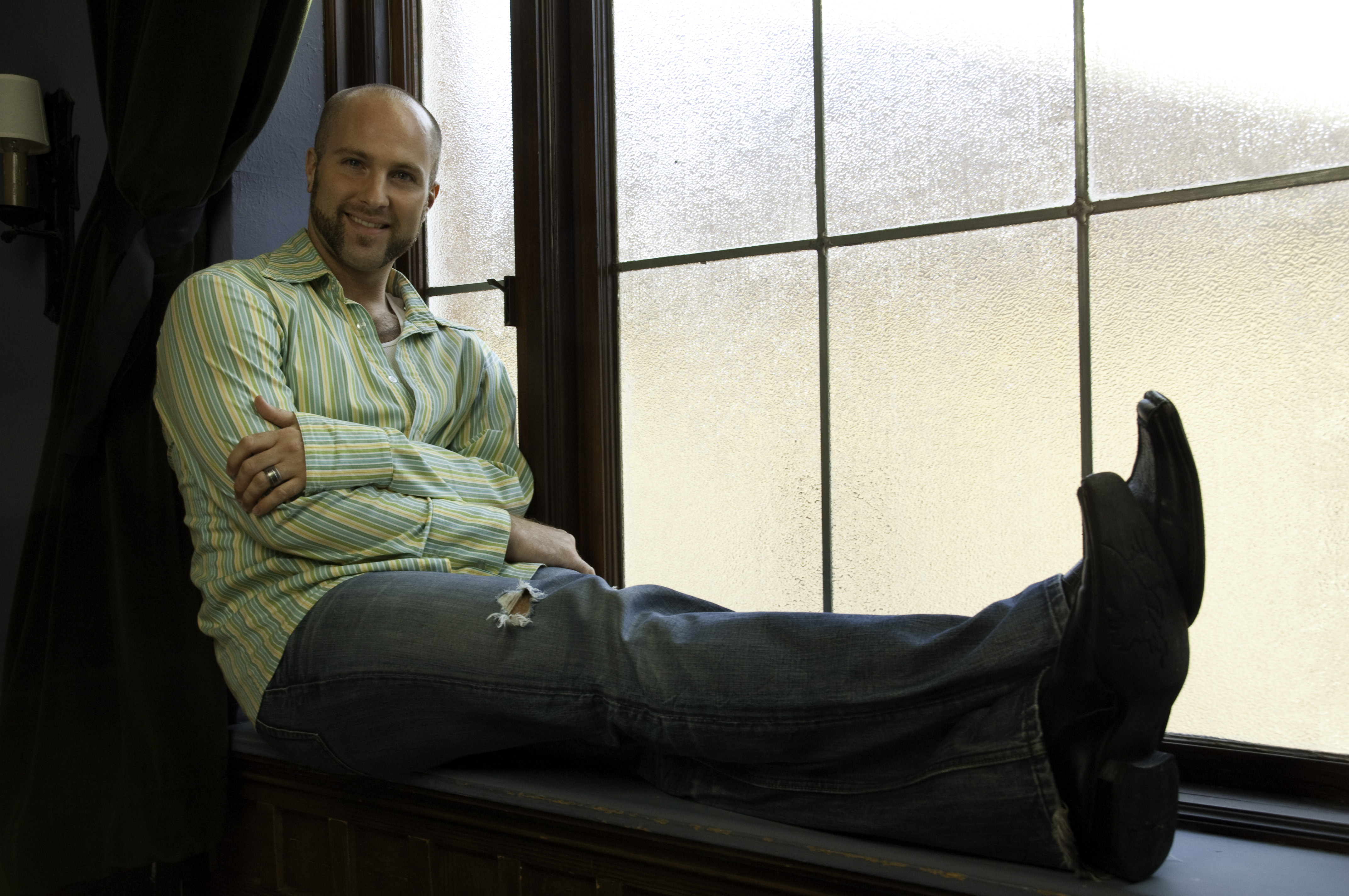 NATHAN SHAW (Green Dog) received his BFA from the University of Utah, Department of Modern Dance in 2004. He is currently beginning his fourth season with Repertory Dance Theatre. He is also a member of SB Dance where he was most recently seen as Henri the law school dropout coffee barista. He has been honored to be a founding member of Salt Lake's newest dance company, RawMoves. For the past two summers, he has served as the official dance coach for the 2008 and 2009 Crested Butte Music Festival. Highlights of his performing career include RENARD choreographed by Charlotte Boye-Christensen for the Utah Symphony & Opera, and HOUSE OF TIMOTHY by Natosha Washington which won the Best Performance award at the American College Dance Festival. When not performing, he is diligently following around his three dogs with a pooper scooper…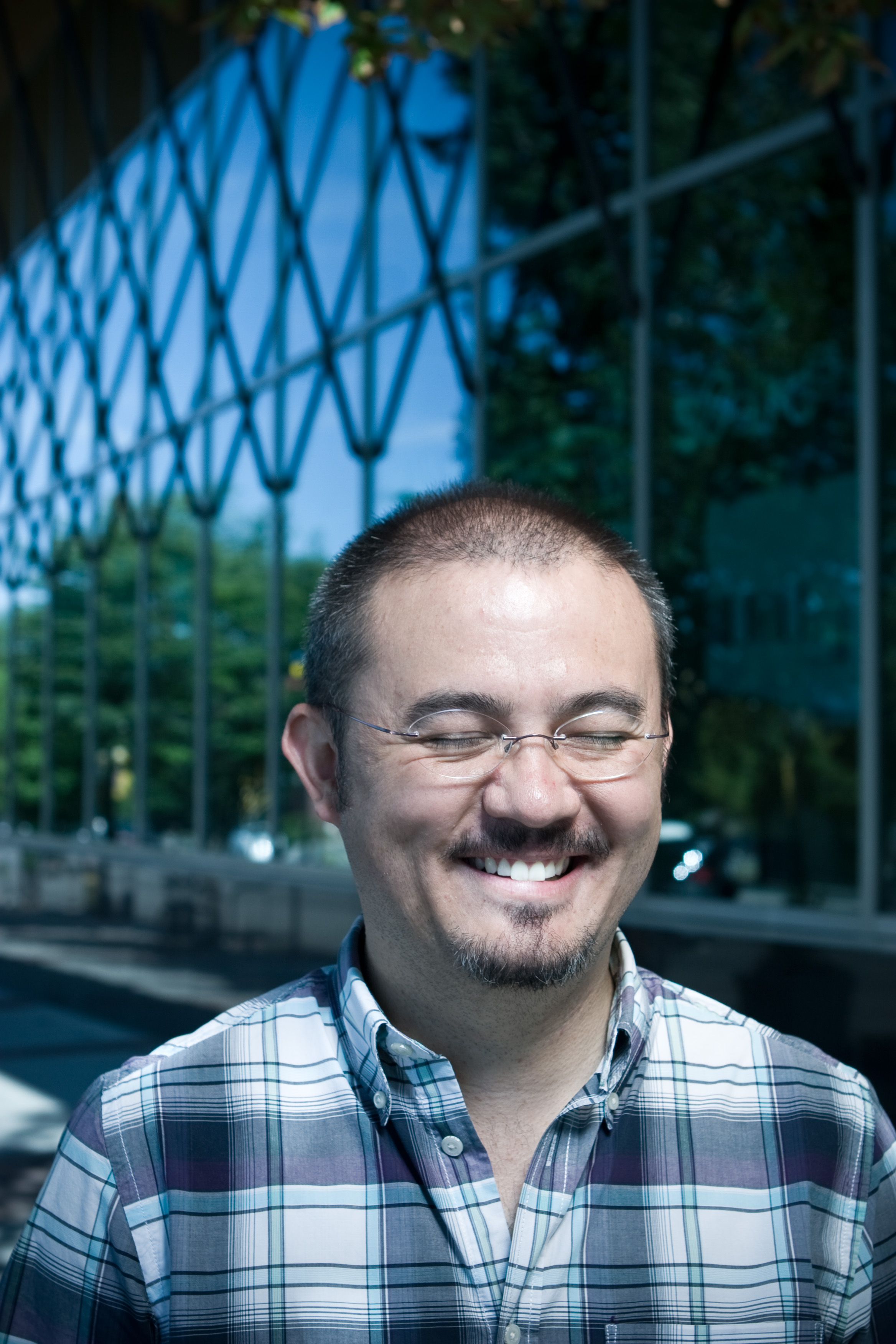 JERRY RAPIER (Director) happily returns to SLAC. He is in his tenth season as Producing Director of Plan-B Theatre Company. In 2007, he was ranked 6th on The Salt Lake Tribune's list of Utah's Top 25 Cultural Power Brokers. In 2008, he received Salt Lake City's Mayor's Artist Award in the Performing Arts. In 2009, he was named an Alternative Pioneer by City Weekly.
Jerry would like to dedicate his work on this production to his mother, Alberta Lee Rapier, who passed away earlier this year. She was an LCSW focused on play therapy, a method in which a therapist uses a child's fantasies and the symbolic meanings of his or her play as a medium for understanding and communication with the child.
DAVID EVANOFF (Musical Director/Musician Dog) has been a musician and musical director for a life time. David has been musical director for SATURDAY'S VOYEUR and BAT BOY THE MUSICAL here at The Salt Lake Acting Company. He has also been musical director for projects at The Egyptian Theater including JESUS CHRIST SUPERSTAR and TOMMY. For Plan-B Theater he was the musical director for HEDWIG AND THE ANGRY INCH. David has directed projects from coast to coast including Disneyland, Universal Studios, the Orange Bowl and here locally for the 2002 Winter Olympics. David is the owner of Sound Designs Studio, where he writes and produces music for film, TV and special events.
CYNTHIA FLEMING (Choreographer) has worked professionally for over thirty years, which includes performing in the Broadway, National, and International companies of A CHORUS LINE and has acted, directed, and choreographed a variety of professional theatre and dance productions in Salt Lake City. She is the company choreographer at SLAC, her favorites include 13 productions of SATURDAY'S VOYEUR, BAT BOY THE MUSICAL, and WATER LILIES from CABBIES, COWBOYS, AND THE TREE OF THE WEEPING VIRGIN. In addition to her choreography work, she oversees SLAC's four-member Communications Team, who create all marketing and communications material for the Company and oversee box office activities, keeping the play, the artists, and the audience at the heart of their work.
KEVEN MYHRE (Set Design, Producing Director) is in his 16th season as Salt Lake Acting Company's (SLAC) Producing Director and Resident Designer. He was chosen to receive the Mayor's Artist Award in the Performing Arts for 2009. Keven was awarded the 2008 City Weekly Award for directing THE CLEAN HOUSE and MOONLIGHT AND MAGNOLIAS at Salt Lake Acting Company. His other directing credits at SLAC are THE OVERWHELMING, RABBIT HOLE, I AM MY OWN WIFE, BAD DATES, KIMERBLY AKIMBO, GOING TO ST. IVES, WATER LILIES, THE MEMORY OF WATER, TWO-HEADED, THE BEAUTY QUEEN OF LEENANE, GROSS INDECENCY: THE THREE TRIALS OF OSCAR WILDE, C'EST MOI in MERE MORTALS, and THREE DAYS OF RAIN. Keven has designed all of SLAC's sets and many of the costumes for the last sixteen years. He also designed sixteen sets for The Grand Theatre, including ALWAYS…PATSY CLINE, JOHNNY GUITAR, MY FAIR LADY, SONG OF SINGAPORE, MORNING'S AT SEVEN, and GODSPELL. ACCORDING TO COYOTE, WEST SIDE STORY, CROW AND WEASEL, and SOUTH PACIFIC were designed for Sundance Theatre. His designs have also been seen at Pioneer Memorial Theatre, Utah Musical Theatre, Egyptian Theatre, Kingsbury Hall and the Babcock Theatre. His work for the Utah Arts Festival includes site design for the 20th Anniversary. He received a BFA from the University of Utah and a MFA in Theatre from the University of Michigan.
JESSE PORTILLO (Lighting Design) is happy to work with the Salt Lake Acting Company. Recent productions include RADIO HOUR: ALICE and BLOCK 8 with Plan-B Theatre Company, as well as productions for Pygmalion Theatre Company, the Grand Theatre, and the Egyptian Theatre in Park City. Jesse has recently joined the faculty of the University of Utah Department of Theatre.
K.L. ALBERTS (Costume Design) Previous designs at Salt Lake Acting Company include THE CARETAKER, DARK PLAY, THE OVERWHELMING, MOONLIGHT AND MAGNOLIAS, I AM MY OWN WIFE, SEXSTING, RABBIT HOLE, THE BEARD OF AVON and GROSS INDECENCIES. For Pioneer Theatre Company, K.L.'s designs include MISS SAIGON, THE PRODUCERS, LES MISERABLES, METAMORPHOSES, RAGTIME, PHANTOM and the world premieres of LAUGHING STOCK and DUMAS' CAMILLE. K.L. has also designed AH WILDERNESS!, HAY FEVER, THE MATCHMAKER and FIDDLER ON THE ROOF for the Utah Shakespearean Festival.
SARAH RAE MOHR (Production Stage Manager) previously stage managed SLAC's productions of THE CARETAKER, SATURDAY'S VOYEUR 2009, END DAYS, DARK PLAY, SIX YEARS, THE OVERWHELMING, SATURDAY'S VOYEUR 30TH ANNIVERSARY, THE CLEAN HOUSE, SKIN IN FLAMES, BILLION DOLLAR BABY, MOONLIGHT AND MAGNOLIAS, SATURDAY'S VOYEUR 2007 and ROUNDING THIRD. She is a graduate of the University of Utah with a BFA in Stage Management. Some of her favorite shows that she has stage managed include SANTALAND DIARIES and PROJECT FABULOCITY with Tooth and Nail Theatre, SHEAR LUCK with The Grand Theatre, THE CLEAN HOUSE and ROUNDING THIRD with Salt Lake Acting Company and THE COMPLETE WORKS OF WILLIAM SHAKESPEARE (ABRIDGED) with Salt Lake Shakespeare.
Reviews & Coverage
Word of Mouth
What are you saying about GO, DOG. GO! We're all big, floppy ears.
"So the play was a hit! We took the kids on Saturday and all we heard all the way home was chants of 'Go Dog Go'. They both were just ecstatic with the play. Sammy even didn't lose interest for a second. Every time the pink dog came out the he yelled 'PINK!'. That's what he gets for having an older sister :) I just wanted to let you know how much we all enjoyed it. Mikaela wants to know when we can go see another play. Keep us in the loop if you all decide to do another kids' play. Great success and thanks!" ~ Lisa Serio, a Mom


"Four year old Micah went to Go Dog Go on Friday night with his sibs and cousins. When asked at the end of the show how he would rate it from 1 to 10, Micah said "100"! The kid sure knows good theater. Bravo to all involved." ~ Jill Sheinberg, a Grandmother
"I LOVED GO, DOG. GO!. Best kid's show I've ever seen. It was, to my eye, both totally simple and direct, and also abstract and sophisticated in a very sparkly way. Congratulations." ~ Kathleen Cahill, a Grandmother
"GO SLAC GO! THAT SHOW WAS THE BEST! MY GRANDKIDS LOVED IT AND SO DID THE ADULTS!!!!" ~ Rosanne Henderson, a Grandmother
"As we left the theatre both of my children (ages 6 and 4) could not contain their dancing as they both said "Mom, when can we bring Daddy!?!" For the next week you could find them recreating the show for anyone who would listen. The stories are filled with their favorite moments from the show, and you can be sure they will not leave out the details about their favorite hats." ~ Shelly, a mom
"I was thrilled to see a theatre for young audiences production with actors of this caliber in Salt Lake. It is a beautifully simplistic story yet so thoroughly enjoyable it made the number one spot in my six year old's list of favorite plays." ~ Colleen Lewis, Artistic Director, Theatre Arts Conservatory, a mom
"It's amazing, I liked everything. I loved the part where she say's 'do you like my hat' and then she says 'no' and at the very end she does like the hat!" ~ McKinley, age 6-and-three-quarters
"It's so refreshing to see a kids play that is well written, smart and funny. The actors are excellent, the play is perfectly paced, each scene blends seamlessly with the next and the music perfectly compliments the mood of each scene. It's as fun for adults as it is for kids, so I recommend going as a family" ~ Liberty, Mum of Mckinley
"I wasn't sure if it would be too young for my 10-year old, but we ALL giggled through the whole show." ~ April, a mom
"It was really cool. And Hattie's hats look exactly like the book!" ~ Cora, age 10
"It was hilarious and I think a lot of people would like it!" ~ Zoe, age 7
At every scene change, she'd stand up and yell "More!" ~ Charlese, age 3
"SLAC's GO, DOG. GO! hits the target with high-energy fun, great humor, and entertaining, perfect-fit songs." ~ Chad, a Dad
"The humor is sophisticated enough for Dad, clean enough for Mom, and still laugh-out-loud funny for Kids of all ages!" ~ Dolly, a Mom
"Come see GO, DOG. GO! to find out how dogs drive cars and use power tools. It's hilarious!" ~ Maya, age 8
"So entertaining for kids! I've never seen them sit so still, it was just the right length with humor they could understand. They were spellbound. Bring your kids - it is fun and delightful." ~ Lorraine Bolt, a Grandmother
"I would say that the play is like cool because it has good action in it. My favorite part is when they pretend to drive. I like the steering wheels." ~ Eli, age 4
"You are really going to like this play because it is funny and they play really good music. I like the part when four people are in the bed and they make one of the dogs look big. The bed is so big it makes me laugh." ~ Jonah, age 8
"So glad to see you doing something for kids. We try to expose our kids to the arts but there isn't always something 'kid-friendly.' Thanks!" ~ Jill and Travis Drown, a mom and a dad
In the Room
GO, DOG. GO! In the Room
Director Jerry Rapier, Musical Director Dave Evanoff, Choreographer Cynthia Fleming, and Interim Executive Producer Nancy Borgenicht discuss Salt Lake Acting Company's upcoming production of GO, DOG. GO! with SLAC's Communications Team: Daisy Valentine Blake, Andra Harbold, Shannon Musgrave, Becky Santti and Executive Artistic Director, Jason Bruffy .
SLAC to NANCY BORGENICHT. So, our first question is for you, Nancy. Can you tell us why GO, DOG. GO!? Why a kid's show at SLAC?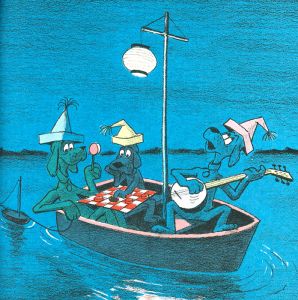 Ms. BORGENICHT. I just thought -- I had no place to take my grandchildren. I wanted my grandchildren to see something good. I also stole it from the Arden Theatre in Philadelphia. It's exactly like SLAC: it does similar kinds of plays. It gets Edgerton grants. [Playwright] Michael Hollinger is from the Arden -- we've done a number of his plays [productions: INCORRUPTIBLE, AN EMPTY PLATE IN THE CAFE DU GRAND BOEUF; New Play Sounding Series: RED HERRING, TINY ISLAND, INCORRUPTIBLE]. The Arden does two plays for children a year: one for younger kids, one for older kids. Over ten years, it's just evolved into a huge, wonderful thing. I mean, Philadelphia is a bigger city -- four million people is a lot, but I have family and kids there, and they love it -- so I just stole it. (Laughter) There's no professional theatre for kids in the state of Utah. That doesn't mean there isn't good work, but it's different. It's a different experience when it's done full out -- and it just was time, and the right thing to do. That's all I can say.
SLAC to JERRY RAPIER, DAVE EVANOFF and CYNTHIA FLEMING. And could you three lovely people now introduce yourselves and tell how you got involved with this project.
Mr. RAPIER. I'm Jerry Rapier. And I was thinking about this the other day. Nancy and I were having lunch about something else, and she mentioned to me that [GO, DOG. GO!] was happening, and I said, "I'd love to direct that play." And she said, "Really???" (Laughter) And then she e-mailed me about an hour later and said, "Okay." (Laughter/laughing) It was the easiest pitch ever! (Laughter)
Ms. BORGENICHT. So when someone says, "Who'd you have to sleep with to get that?", you can just go, "No -- "
Mr. RAPIER. -- I'll say, "Nancy." (Laughter) Think about that for a little bit. (Laughter)
Ms. BORGENICHT. It was because of your love. And you've done it. You gave me reasons.
Mr. RAPIER. I love children's theatre. I think Sundance dissolving its children's theatre program a couple of years ago really did leave a gap in our community for professional children's theatre -- and you can kind of feel it. And putting my other viewers on, as a producer, I just think it's a brilliant audience development tool; get people in the theatre from a very early age.
Ms. BORGENICHT. Which doesn't mean there will be crossover to anything else -- that's not why you do it, but your point is: if you go to the theatre 18 and under, you'll make it a part of your life. If you don't, you won't.
Mr. RAPIER. Yes, it's audience development in the broader sense -- build that passion for live performance. I love doing children's theatre. I haven't done anything in a while -- it's been -- four years? -- since I've directed a play for kids, but I love the energy of watching kids watch theatre that is for them. There's nothing like it. They are the most brutal audience on the planet (laughter), but it's also the most rewarding to hold their attention. It's the ultimate challenge as an artist to really reach them.
Ms. BORGENICHT. It's interesting what you said about Sundance. When did they stop?
Mr. RAPIER. I think it's about five years now.
Ms. BORGENICHT. I thought it was longer...
Ms. FLEMING. It feels longer.
Mr. RAPIER. I'm trying to think -- it may have been longer...
Ms. FLEMING. Five is the new ten. (Laughter)
Ms. BORGENICHT. I think it's been closer to ten.
Mr. RAPIER. Has it really?
Ms. BORGENICHT. What do you mean about the gap and the loss? That's interesting.
Mr. RAPIER. This expectation of a certain level of children's theatre that could be counted on -- and also a certain presence and level of artistic excellence.
Ms. BORGENICHT. That's what I'm talking about. You can take your kids to some things here, but it's not the same.
Mr. RAPIER. Even without paint on them, you walk into that theatre right now and you see those giant doghouses that Keven [Myhre] has built, and it just puts a smile on your face. (Laughter) There's a different energy. I think we can all get a little jaded about the importance of our work, and when it just is reduced to pure entertainment and pure -- joy, really -- you just kind of -- (Laughs). Listening to the recording Dave made, reading through the script, and just trying to prepare for it -- looking at all the props Keven has built -- it reminds you of how basic it should all be -- not to get caught up in your own importance -- because in a way, we're the least important people involved. In this process, it's the kids that matter the most.
CYNTHIA FLEMING to DAVE EVANOFF. And I think you came next.
Mr. EVANOFF. Maybe so. (Laughter)
Ms. FLEMING to Mr. RAPIER. Didn't you have a conversation with Dave after Nancy said you could direct?
Mr. RAPIER. Well, that was part of that whole conversation, "Is Dave going to do it???"
Mr. EVANOFF. I said yes. (Laughter) I'm Dave Evanoff, and I was happy to come back and do a project at SLAC -- kids, adults, whomever -- I was excited -- initially, right off the bat -- to be asked, and now, I'm really excited. Once I had a score in my hand and a script, it took on a life of its own for me musically. I just want to bring a musical polish to it. Whoever the audience is, I want it to be as good musically as it can possibly be, and so that's what I want to do for these guys.
SLAC to Mr. EVANOFF. Have you worked on children's theatre before, Dave?
Mr. EVANOFF. I've done children's television, and I've written music and even directed children's television for KSL, back in the day, but I've never done live stage --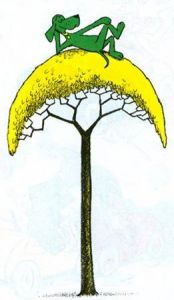 Mr. RAPIER. -- He has, however, played a dog in a musical -- (Laughter)
Mr. EVANOFF. Thanks.
Mr. RAPIER. (Laughing) I'm just saying --
Mr. EVANOFF. Five years ago. The new ten. (Laughter) Glad to be aboard.
Ms. FLEMING. And I'm Cynthia Fleming. Working on the Communications team, I was one of the first to hear that Nancy wanted to bring a children's show to SLAC, and then we went and saw it [GO, DOG. GO!] at BYU. In terms of involvement, this has never been said out loud, but I guess I'm the Resident Choreographer. Anybody who wants to choreograph is welcome here. (Laughing/laughter) I'm not the only one, but Nancy was kind enough to ask, "Well, do you want to do it?" "Yeah, I do. Because I've never worked on -- well yes, I have worked on children's shows for thirteen years choreographing SATURDAY'S VOYEUR. (Laughing/laughter) In a way it was a new challenge, but as I'm thinking more and more about it, it's the same. I am approaching this as if there are people out there paying $150 a ticket and their intelligence level is off the charts. So that's my approach; it's very much the same. It will be interesting to see how that translates. That's the pre-rehearsal work we're doing -- creating the stories.
Mr. RAPIER. I think you're tapping right into it -- what Nancy was talking about earlier about a certain level... People tend to assume that children's theatre is simple, less important, takes less work, is less valid. All of those things are completely false. This show is going to kick six actors' asses. (Laughter/laughing) It's hard work. It's hard work to do it honestly and not condescendingly -- (to Ms. FLEMING) and the phrase you and I have been throwing around is "fake energy" --
Ms. FLEMING. Yes.
Mr. RAPIER. -- You can't falsify it. It has to come from a genuine place or kids tune out, and if kids tune out, their parents are going to tune out, and it's not going to be a rewarding family event. And it should be. We have every piece to make it that, so... (to SHANNON MUSGRAVE, who is playing Hattie in GO, DOG. GO) No pressure, Shannon! (Laughing/laughter)
Ms. MUSGRAVE. (Laughing) No -- I can't wait!
SLAC. And why GO, DOG? What's special about GO, DOG. GO! that we picked this one for our first children's show?
Ms. BORGENICHT. I would say that it's sort of everyone's "favorite book", from sort of 1960 on. Everybody remembers the party. (Laughter) Not everybody. How do you say that? People who have kids my age. It's got a good recognition factor -- so lots of people have read it, and it's lots of people's favorite book from lots of ages. It's also a book that's good from age 3 to 103, it's not just a thing for 4 year olds. It's broader. It's a book that leaves so much to the imagination, that that's what the play has to do. It allows people like Dave, and Jerry, and Cynthia, and the actors to create their own thing, but this book doesn't tell you how dogs work or what they work or how they play or what they do or how there's really a boat on water -- all these things -- so it lets us do what SLAC does best. And it's consistent with our mission -- keep it thoughtful, challenging, in the imagination. Also, it's just exuberant and joyful. It was also the first play that my granddaughter in Philadelphia saw at the Arden [Theatre], and they raved about it. So, it came from there.
SLAC to Mr. RAPIER. Tying into that, Jerry, can you talk a little bit about the challenges of working a show that has so little dialogue in it? (Both laughing)
Mr. RAPIER. All 85 words of it? (Laughter) So, my approach has always been text-based, and that's just not going to fly... (Laughter) I'm really excited. From the onset, we were all onboard with the same idea that we were looking for a different kind of actor, maybe, for this show then what you'd normally look for: actors who were triple threats, of course, but it was looking for six actors who could function as one actor: a true sense of ensemble, a true sense of fearlessness. The idea that they'll play with each other -- that we can all play together -- so that we can create something that does exactly what Nancy was talking about: we invite the audience to play with us. I couldn't be happier with the cast we have because I think that's the element that makes them special and right for this show. I'm excited to just approach something in a completely different way than I've ever been able to before -- because we have to.
SLAC. You have a really interesting mix of people that you've cast. From someone who's background is primarily in dance to --
Mr. RAPIER. It is really exciting. Nathan Shaw from RDT who's been dying to do some theatre again; he actually started in musical theatre. He's an amazing modern dancer, and it's an opportunity to go back to what he started doing as a performer. And then we have Colleen Baum who's MC [in GO, DOG. GO!] who is trained in theatre for youth; she has a Masters from BYU. Actually, she's excited because this is the first time since she's started working as a professional actor, that she's had the opportunity to meld her professional life with the training that she has. In that respect, separate from acting, it was very evident from her audition just how perfect that match is. And then, an actor I've worked with an awful lot, Jay Perry, who actually has zero fear (Laughter) as an actor. I think that's really uncommon. It really is uncommon to have no fear of trying anything, and I think Shannon and Dustin and Deena are right there with him -- that idea of being willing to play -- and we take the best of the play and make a production out of it. (Dog barking outside) That's rather appropriate.
SLAC. We planned that. (Laughter) Can you give us a little taster of some of the things we're going to see when we come to see the show?
Mr. RAPIER. Well...
Ms. BORGENICHT. How are you going to do the party? Do you know yet?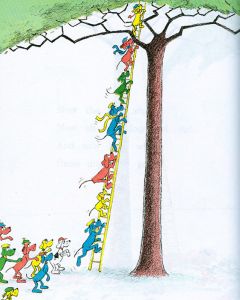 Everybody wants to know.
Mr. RAPIER. The party. I'm really kind of anti audience involvement normally -- or the idea of mixing the playing space with audience seating, but I think this play has to include the audience all of the time. It's really freeing to be able to look at it that way. When you're 3, there are no rules as to where the stage has to end and the audience has to begin, so why not make everything everything and play with the boundaries a little bit? With that in mind, the hope is that the party is literally the entire theatre, and we climb the tree towards the audience so that everyone is invited to be part of the dog party. (Laughter)
SLAC. (Laughing) Oh, I have goosebumps!
Mr. RAPIER. I hope on December 4th, that's what's actually going to happen!
SLAC to Mr. RAPIER and Ms. FLEMING. In conjunction with that, can I ask how much you have in your heads of what you'd like to see versus how much you're going to ask the actors to bring in and collaborate with you?
Mr. RAPIER. That's what we're [Director Jerry Rapier, Choreographer Cynthia Fleming and Music Director Dave Evanoff] doing this week -- working before we start rehearsals to figure that out. More than ever -- or more than what I'm used to doing at least, we have to include the actors in that process.
Ms. FLEMING. I would like to come as prepared as possible but always be open to changing it. My hope for our work this week is that we find the story -- or stories. I choreograph completely from an actor's point of view: your leg goes out, there's a reason why you extended that leg out; you don't just extend your leg out. Ever. I have to have a reason. Those few times that I have choreographed when somebody's just given me a piece of music, I have to create the story. I hope that we can make up the stories this week so that I come come prepared so we don't all sit there wondering, "What are we going to do here?" Hopefully with the start of these numbers -- and this is usually how it happens when I work -- an actor will take that and go, "Oh! But this..."and I'll go, "Okay, then this..."
"Oh, but that..."
"Okay, now we're going to rearrange the whole thing." But we begin with the story.
Mr. RAPIER. I think a basic framework is the ideal situation. We're going from point A to point B, but help us get there. The great thing about the adaptation [of GO, DOG. GO!] is that the story builds to a recognizable picture in the book -- and then we build to another recognizable picture. The more I've been working on the script, the more I realize they're not randomly chosen [images] because they'll stage better than another image; they're the images that people are incredibly familiar with and are the touchstones. People ask about the boat a lot.
"How many kinds of wheels will the dogs be on?" Somebody asked me that the other day.
"How do they move?"
"How do the cars work?"
People really do want to know.
Ms. BORGENICHT. They know the book.
Mr. RAPIER. When I was first asked to do the show, I went to the bookstore and said, I need GO, DOG. GO!, and the girl -- without even thinking -- led me to a Beginner Books Display. It's not just, "we kind of know this book"; there's a constant interest in the book. I love what you were saying earlier, Nancy, about a certain generation being familiar with the book; what I'm finding is if you had children in the sixties -- it was 1963 when the book was published -- then your children, it was new for them -- and their children, it's new for them. Even though it's been around for a long time, it's new for each generation.
SLAC. And little kids do know it. When we were at the Avenues Street Fair, we were handing out fliers, and their eyes would just light up. We would say, "We're doing a play called GO, DOG. GO! and they would go, (hushed, in wonder) "I know that book." (Laughter) They're so excited.
Ms. FLEMING. They all say the same thing, "I know that book!"
SLAC. They know it's for them. (Laughter)
Ms. BORGENICHT. That's a really good point to remember -- the reason why. I know that book.
Mr. RAPIER. And one of the things we've been talking about doing, and one I think will be really helpful for us, is having kids in rehearsal when we get to a point where there's actually something for them to watch. Because I think we have a responsibility to them to match their imaginations in some way and get it right. They're the best measure if we're really doing that.
SLAC. And Dave, I know you're going to be in the performances. (Laughing) Are you going to be playing 45 instruments as usual?
Mr. EVANOFF. I am. (Laughter)
Ms. FLEMING. Go, Dave. Go! (Laughter)
Mr. EVANOFF. This score is written for -- awkwardly -- for accordion. (Laughter) As I actually got the score in my hand and tried to play it -- it's not written for accordion. (Laughter) So -- it's just as awkward to try to play it on the piano, so what I decided to do is to create a score for myself, and I will be playing along with my computer, so I will be on accordion, piano, guitars, banjoes, my iphone -- a number of instruments -- and the computer will help to keep it all together. It's based on their score, however it's my arrangement. It's much bigger -- it's cartoony -- it sounds like a Hanna-Barbera cartoon. So...
Ms. FLEMING. It's fantastic -- and we heard it in its early stages. When Dave says he hopes to bring the polish, he does. It will shine.
Mr. EVANOFF. Thank you.
SLAC. This is probably the most important question. Dogs. Do you have any? What are their names?
Mr. RAPIER. I have two dogs. I have the penultimate gay dogs. (Laughter) I have an eight year old chihuahua named Stella and a four year old miniature pinscher named Stanley. They are intentionally Stanley and Stella, and they co-habitate with my cats, Laverne and Shirley. (Laughter) I love my little dogs, and they are so -- animated. (Laughing) My dogs are so animated! Every dog is, in some way -- even if they are low energy, they're animated -- but mine in particular... I have been watching them so much -- it's like I'm obsessed with dogs! (Laughter) It's so funny -- the idea that people would ever suggest that animals -- or pets in particular -- don't have personalities -- or aren't individuals. Because they are very strong personalities and very present in my home, and they have routines, and they have expectations, and they have opinions. It's a lot of fun to watch that happen. It's fascinating tp me how quickly adults forget it, and how easily kids see it.
Ms. FLEMING. What's interesting is that I've been kind of ignoring my dogs in a sense -- well not ignoring, but -- for this play. Because it's not like [Andrew Lloyd Webber's] CATS. They're not all going to come out and get to act like cats. Otherwise, if this was DOGS a la CATS, (laughter) I'd be so into the dogs, and they would dance, everything... But in this play, they have dog ears, but they're not dressed like dogs, and they're not supposed to act like dogs. They're supposed to act like humans, so I've been trying to not watch them. But... I do have four rescue dogs. I have Ashes who's been with us for fourteen years; she's very old and deaf. She's a lasso mix. Next came Dusty -- the hunter -- our cairn terrier; she loves to chase after the raccoons and deer. And then, Jeff went to Kansas and picked up our yorkie, Sienna, who was in a puppy mill, so she had been in a cage for two years. We had to teach her how to walk and everything, but she's just doing great -- but she's insane. They're all insane. (Laughter) Then, our last one is Daisy, a maltese yorkie -- who we rescued because the woman who owned said she got a job and couldn't take care of her -- but I think the truth is she wasn't potty-trained, so... (Laughs) She's our entertainment; she is the life -- otherwise, Jeff and I are old and almost empty nesters, but because of her, we have this life. You watch her, and all of a sudden she has my son's keys in her mouth. She took the clicker the other day, and Jeff couldn't find it. (Laughter) She hides all this stuff -- she is hysterical. They are our other children. (Laughter) I was thinking the other day, how sad in a way, that we can't act like dogs in this play -- I understand why -- because that's not the book, but it would have been fun!
Mr. RAPIER. We'll have the Intermountain Therapy dogs, too. Colleen, who's in the show, also works as the Volunteer Coordinator for Intermountain Therapy Animals, which is a service that offers therapy animals for people with medical needs. I've experienced it first-hand, and it's amazing. The animals are not for the patients; they're for the families of people receiving care -- just to help calm them, soothe them, distract them in a way. Colleen has arranged for us to have dogs --
Ms. FLEMING. -- an hour before the Saturday 3 o'clock performance. At this point. That's where we're starting.
Mr. RAPIER. That's great.
Ms. FLEMING. I'm hoping that once they come, they'll want to come more.
SLAC. Was there theatre like this when you were growing up?
Ms. BORGENICHT. When I was growing up, Vern Adix did theatre at the U, out at Kingsbury Hall. That's sort of has now become the Youth Theatre at the U. But... nothing else.
Mr. RAPIER. There are a lot of performance opportunities around for kids.
Ms. BORGENICHT. For kids -- which is different.
SLAC. What do you remember seeing from when you were a child?
Ms. BORGENICHT. SOUTH PACIFIC. That's what we did -- parents took you to everything.
Ms. FLEMING. I went to the ballet since I was a child. The Royal Theatre came with a touring show -- I remember seeing that. I remember Valley Music Hall as a child, where I saw musicals -- professional musicals. It was professional theatre.
Ms. BORGENICHT. Yes. That's a really good question. Let's think -- Seattle Children's Theatre was first, Minneapolis Children's Theatre, and then Chicago Children's Theatre -- I think as a movement of professional theatre for children, it's pretty new.
Mr. RAPIER. TheatreWorks does national tours. But it's pretty sad that you can name them pretty easily, nationwide.
Ms. BORGENICHT. I did some googling to get a sense of scheduling. You can add to this. The big ones like Seattle, Minneapolis, Chicago...
Mr. RAPIER. Kansas City [Coterie Theatre].
Ms. BORGENICHT. Kansas City. But these are like ten million dollar organizations. They are huge. I don't know if they are even year round.
Mr. BRUFFY. They are, but a lot of those theatres do a lot of booking. A lot of what they'll do is presenting; they'll bring in TheatreWorks or Minneapolis Children's Theatre, specifically, started bringing in a lot of international stuff. They're bringing in a lot of productions from overseas.
Ms. BORGENICHT. And internationally, children's theatre is a much bigger deal.
Mr. DUFFY. Absolutely. And it's more family-focused, family-oriented.
Ms. MUSGRAVE. It's pretty surprising that there's no professional children's theatre in Utah. You'd think this would be a huge market.
Mr. RAPIER. There's a dirth of quality material. The movement really, if you look at Seattle and Minneapolis, is to adapt familiar books for the stage -- because it's difficult to generate quality work that isn't condescending to kids. It's pretty tricky. (Laughs) I'm jealous that you had experiences going to theatre when you were growing up. I grew up in a little town of 700 people -- I grew up in the middle of nowhere. Which is, in itself, a form of theatre (Laughter) but there wasn't anything remotely like this when I was a child, so I value it in a little different way.
Ms. FLEMING. What's interesting, too, is when you tell people we're doing a children's play, they'll say, "Oh, yeah, my daughter wants to get into that..." The assumption is that children are performing. It doesn't come to mind that there are professional actors performing for children, like they would come to see.
Ms. BORGENICHT. It's an interesting question, isn't it? It's a tricky thing. Certainly kids love seeing kids on kids, there's that -- if you can hear and understand them -- if it's good. Like ANNIE or something like that.
Mr. DUFFY. I think they enjoying seeing adults playing children as much as they enjoy a child playing a child. I don't think it changes too much for them as an experience.
Ms. BORGENICHT. Anne [Cullimore] Decker had a question about her grandchildren -- her son wants to come to MASTER CLASS and bring their kids -- like age 8, 10 and 12 -- and what did I think? About the language and... and I'm saying, we've all brought our kids to everything since they were 3, and everybody's fine. Why don't people do that? They don't do that -- this sort of language thing -- they don't hear it, or they've heard it, or -- it's nothing. That's my take. Anne says, "I've taken my kids to MEDEA, and they ask questions, and everything's fine. What we're saying to ourselves is, "Of course, why wouldn't you bring your kids to everything?" Why wouldn't you? I don't know the answer to that. I would. I think that the 8 year is going to like Act Two [of MASTER CLASS] better than Act One; he might get a little twitchy, but not when your grandmother is up on stage! (Laughter) I'm sure an eight year old wouldn't have gotten THE CARETAKER on some level, but you know...
SLAC. The visual world...
Ms. BORGENICHT. Yes. I mean, there's appropriate, and there's appropriate... We were taken to all theatre. We were taken to everything -- PETRIFIED FOREST... Has it changed?
Mr. RAPIER. It seems in our culture here, there's a fear of being inappropriate; so you censor it before you experience it. There's a feeling of being too protective of kids -- I don't have kids of my own, but my godson Gavin, who is 6 years old, would generally like to give notes after seeing a play. (Laughter) They are very perceptive.
Ms. BORGENICHT. Daisy's nephew [McKinley]... (Laughter)
Mr. RAPIER. Yes, Daisy's nephew and my godson are cut from the same cloth. What you said about asking questions -- when I see stuff with children or watch children experience the art, the theme is so apparent to a child. Our baggage gets in the way of our seeing it sometimes as adults, but they can see it clearly, so their questions are much more -- intuitive -- in a way, much more honest, much clearer. Not to get Biblical, but the whole idea of experiencing things as a child would experience them has a lot of merit.
Ms. BORGENICHT. I went to Sweet Candy Company to ask for some support, and I said, "There's no professional theatre for children in the state." And they said, "But what about Hale?" And I said, "They do family theatre, but it's a true community theatre, in the best sense of the world -- this is not disparaging. It's a community theatre. There may be professional actors who work there here and there --
Mr. RAPIER. That's their trumpet call: they are the largest, most successful community theatre in the country.
Ms. BORGENICHT. Which isn't to say their work isn't good, I wasn't saying that -- but it's a mix of quality and a different experience -- between 800 seat experience and this. The intimacy of this theatre experience is a huge plus.
Mr. RAPIER. I think if we do it right, every kid that comes will feel like the play is for them -- and only them. That really should be the experience of quality theatre, whatever you age you are, that's the way it feels -- like it's just being done for you.
Ms. MUSGRAVE. Are we going to have talkbacks for the kids at the show?
Ms. BORGENICHT. I spoke with the head of the Children's Theatre at the Arden -- about what lessons to learn, how they did things, what they paid, how it all was; their recommendation was always have one after every show. That is to say, it's ten minutes immediately at the end of the show. Things are immediately explained that kids will always ask. The kids see the actors on their way out, and they're handed something. That's what works for them; we'll figure out what works for us. We can research what seems best, but kids seem to want that.
Mr. BRUFFY. It's a key part of what we're doing -- especially with the school matinees -- for the professional actors to communicate with the children. Because they've just spent an hour watching the actors perform. The actors have become role models, even for the briefest of moments, and so there needs to be that kind of interaction. There has to be.
Mr. RAPIER. Shannon, you'll be Hattie to them -- and the questions are so interesting.
Ms. BORGENICHT. "How did you make the boat work?"
"How did you make the thing come from the sky?"
"How does the music all come together?"
Mr. BRUFFY. There was a production of ALADDIN a few years ago. The kids weren't as curious about how Aladdin flew -- because they saw the wires. They figured it out. They couldn't figure out how Aladdin got from the deck to the grid. There was a staircase backstage. (Laughter) And they wanted to know about that.
Ms. BORGENICHT. I think the school shows will really tell us how all this happens. As the kids go out, they're handed a bookmark. (Laughing) I was listening to an NPR story on Google this afternoon. The sort of Google master plan to take over the world. (Laughter) Their driving force is that they are a public company, but they give no dividends, and they put like three million dollars into research and long-range planning. This is not about short-term gains for this company. They think that everything they do is a service for free that later will pay off because it is a service. And I thought, "Oh, we're doing Google children's theatre!" (Laughter) This is a $100,000 -- $92,000 undertaking that -- even if it sells out, will not pay for itself -- that is difficult to get funding for this year -- and we're practically giving it away for free to pretty much everyone we see in hopes that there will be this energy, this need. We're just doing it.
Mr. RAPIER. But next year, people will ask, "What are you doing this year?"
Ms. BORGENICHT. I hope this is the beginning of a tradition. At some point, you do have to give it away to get it back.
SLAC. Is there anything else you want to add about why people should see GO, DOG. GO!?
Mr. RAPIER. I think people are always looking for something family-oriented to do during the holidays. It's key that GO, DOG. GO! is running all through the holidays. I think people should come early because they're going to want to come back and bring more people with them; it's the type of experience that you want to share.
Ms. BORGENICHT. Come early because you're going to want to come again!
Mr. RAPIER. And bring more kids with you!
Ms. FLEMING. Even if you don't have kids -- I would be very curious to see what Salt Lake Acting Company does with a children's show. Wouldn't you want to to check it out even if you didn't have kids? Just to see it.
SLAC. Do you remember what your favorite books were from when you were little -- that have that resonance of GO, DOG. GO! -- "I remember that book"? What did you love?
Mr. RAPIER. My favorite book, from the time I was 7 years old, was ANIMAL FARM. (Laughter)
Ms. BLAKE. Mine, too! I read ANIMAL FARM when I was 6.
Ms. BORGENICHT. That's so cool.
Mr. EVANOFF. Unfortunately, Spike Jonze didn't ask me -- (Laughter) But WHERE THE WILD THINGS ARE was my thing. GO, DOG. GO! came in second place, but my first was WHERE THE WILD THINGS ARE.
Mr. RAPIER. I did have the younger version of GO, DOG. GO! that's only about 12 pages for 3 year olds. I've had it for a very, very long time.
Ms. FLEMING. When I was young, I remember reading myself a children's book; by the time I was in 2nd grade, I was on to novels -- which my brother couldn't believe. (Laughting) But with my own children, it was Richard Scarry and WHERE'S WALDO? -- and the series where you try to find the key, or the dime, or the... Oh, MONKEYS JUMPING ON THE BED. We did have GO, DOG. GO!, but that wasn't one that they kept reading and reading over and over.
Ms. BORGENICHT. You go into kids' bookstores nowadays and you just can't even believe it.
SLAC. Thank you and go GO, DOG. GO!!
Image credits: Go, Dog. Go! by P.D. Eastman, Random House, 1961.
SLAC Sparks

Go, Dog. Go!

& more books to read by P.D. Eastman

Go, Dog. Go! (ISBN 0-394-80020-6)

Are You My Mother? (ISBN 0-394-80018-4)

A baby bird, fallen from his nest, sets out to find his mother. Illustrated in color.

The Best Nest (ISBN 0-394-80051-6)

Mr. and Mrs. Bird search for a place to build a new nest, only to discover their new one is better.

Flap Your Wings (ISBN 0-375-80243-6)
When Mr. and Mrs. Bird discover a strange egg in their nest they try to hatch it.
The Cat in the Hat Beginner Book Dictionary (ISBN 0-394-81009-0)
Full of ridiculous alligators, foolish bears, and giraffes' uncles all racing around getting involved in nonsensical adventures. The animals' zany antics focus children's attention and help them remember 1,350 basic elementary vocabulary words.
Red, Stop! Green, Go! (ISBN 0-375-82503-7)
With the beloved dogs from P. D. Eastman's classic, Go, Dog. Go!, toddlers can explore the world of color in this interactive adaptation of the original book.
Flaps, wheels, and slide tabs let children make a white dog get black spots, the traffic light change from red to green, and dogs of all colors zoom around in cars.
What Time Is It? (ISBN 0-375-81362-4)
It's 8:00 a.m. and Ted is waking up. Not Fred! He's going to snooze a little bit longer. Kids will love moving the hands on this sturdy clock book as they follow P. D. Eastman's dynamic dog duo throughout their day. Learning to tell time has never been so much fun!
Sam and the Firefly (ISBN 0-394-80006-0)
Illus. in color. The story of an incredible twosome that "provides interest, suspense and word repetition. Illustrations excellent. Recommended."--(starred) School Library Journal.
Sam and Gus Light Up the Night (ISBN 0-375-82926-1)
Everybody loves lightning bugs And with this interactive adaptation of P. D. Eastman's classic, Sam and the Firefly, Sam and his mischievous friend, the firefly, come to life with a little help from toddlers. With a turn of a wheel, a lift of a flap, and a slide of a tab, the firefly lights up the night, jumps in his jar, and saves the day
Big Dog... Little Dog (ISBN 0-375-82297-6) with additional illustrations by Peter Anthony Eastman
Big Dog . . . Little Dog has been reformatted into a Beginner Book to join P. D. Eastman's other classics: Go, Dog. Go! and Are You My Mother? This delightful book chronicles a day in the life of Ted and Fred–two dogs who are different in every way, but also the best of friends. An irreverent introduction to the concepts of size, color, and opposites.
My Nest Is Best (ISBN 0-375-83267-X)
Mr. and Mrs. Bird search for a place to build a new nest only to discover their old one is better, in an adaptation of The Best Nest which comes with flaps, wheels, and sliding tabs.
The Alphabet Book (ISBN 0-375-80603-2)
Such entries as American ants, birds on bikes, and cow in car present the letters from A to Z.
Related Stories
Bamboozled by David Legge
A young girl on her weekly visit to the amazing and unprecedented world of her grandfather's house feels that something is out of the ordinary but can't figure out what it is.
Bears on Wheels by Stan and Jan Berenstain
An acrobatic act begins with one bear on a unicycle and ends with twenty-one bears and sixteen wheels flying through the air!
The Digging-est Dog by Al Perkins
When city-dog Duke is adopted by Sammy and taken home to the farm, the country dogs snub Duke because he does not know how to dig.
The Fantastic Drawings of Danielle by Barbara McClintock
A young girl sees the world in a very unique way, and her drawings provide for her and her photographer grandfather when they most need it.
John Jeremy Colton by Bryan Jeffery Leech
A town is completely transformed because one man dares to change the way things are usually done. Extraordinary illustrations and use of text.
Look-Alikes and Look-Alikes Jr. by Joan Steiner
Discover a land where things are not as they appear in this collection of photographs where simple objects create entire miniature scenes.
One Lonely Seahorse by Saxton Freymann and Joost Elffers
The images for this sweet underwater counting story about finding friends, are made of vegetables and fruits. Things are not always what they seem.
Seeing Stars by Sharleen Collicott
Two small friends, a toad and a hamster, journey to the stars - underwater- in this unpredictable tale of found objects and imagination.
The Sneetches and Other Stories by Theodor Geisel (Dr. Seuss)
Through wordplay, and the drawings of Dr. Seuss, the Sneetches discover that differences do not make one superior or inferior to another.
Willy the Dreamer by Anthony Brown
Willy, a little gorilla, dreams of adventure and heroism. The illustrations pay homage to great painters and capture a host of quintessential fantasies.
And More
Richard Scarry's Cars and Trucks and Things That Go by Richard Scarry
This book is about objects with wheels that can roll.
Where the Sidewalk Ends 30th Anniversary Edition: Poems and Drawings by Shel Silverstein
Including 12 New Poems!
If you are a dreamer, come in,
If you are a dreamer,
A wisher, a liar,
A hope-er, a pray-er,
A magic bean buyer . . .
Come in . . . for where the sidewalk ends, Shel Silverstein's world begins. You'll meet a boy who turns into a TV set, and a girl who eats a whale. The Unicorn and the Bloath live there, and so does Sarah Cynthia Sylvia Stout who will not take the garbage out. It is a place where you wash your shadow and plant diamond gardens, a place where shoes fly, sisters are auctioned off, and crocodiles go to the dentist.
Shel Silverstein's masterful collection of poems and drawings is at once outrageously funny and profound.
Links
http://www.seussville.com/ Random House site for kids. Includes interactive games, contests, and information on Seuss and his works.
http://www.planetesme.com/ Children's literature resources and storytime ideas.