By Kathleen Cahill
FREE READING Monday, April 26th @ 7 pm
Directed by Alexandra Harbold
Company: Michael Behrens, April Fossen, Bijan Hosseini, Deena Marie Manzanares, Melanie Nelson
TWO WOMEN * TWO COUNTRIES * TWO GENERATIONS
The play is both a story told on a Persian carpet and a piece of political history, set in the United States and Iran between 1979 and 2009. In Tehran in 1980, Ann is an American hostage and Shirin, an Iranian revolutionary student, is one of her captors. Thirty years later their daughters, Emily and Azadeh, meet accidentally in an empty classroom at Columbia University during the visit of the Iranian President Ahmadinejad.
PLAYWRIGHT'S NOTE
"I wrote the play, inspired by what is happening in Iran these days- especially what is happening to the women, their passionate heroism, what they've lived through and what they are willing to do in honor of their country. I wanted to remember my life there, when I lived in Iran, more than thirty years ago, to give meaning to my memories and to try to understand what I didn't understand when I was a young woman living there. The play though, isn't a memory. It's a re-evaluation. And it's a question. Actually, it's a lot of questions."
KATHLEEN CAHILL (Playwright)
Ms. Cahill has received many awards for her work, including the Jane Chambers Playwriting Award, a Connecticut Commission on the Arts Playwriting Award (twice), a Massachusetts Artists Foundation Award, a Rockefeller Grant, a National Endowment for the Arts New American Works Grant, and a Drama League Award. Her plays include THE STILL TIME (Georgia Rep/Porchlight Theatre, Chicago), WOMEN WHO LOVE SCIENCE TOO MUCH (Porchlight), HENRI LOUISE AND HENRY (Cleveland Public), SLAM (Plan-B Theatre, UT), and the screenplay DOWNTOWN EXPRESS, a film for David Grubin Productions in NY. With composer Michael Wartofsky she wrote the book and lyrics for THE NAVIGATOR and FRIENDSHIP OF THE SEA; with Deborah Wicks LaPuma she wrote DAKOTA SKY (Olney Theatre), WATER ON THE MOON (Signature Theatre readings), and CAPTIVATED (Kennedy Center New Works Festival). Other musical works include the opera CLARA, FATAL SONG, and A TALE OF TWO CITIES: PARIS AND BERLIN IN THE TWENTIES (all Maryland Center for the Performing Arts).
Coverage from Salt Lake Theater Examiner - Salt Lake Acting Company previews the future with reading of The Persian Quarter
Photo Credit: Shadi Ghadirian, Qajar 1998
SLAC Sparks
Spark noun. a trace or hint | inspiration or catalyst | an ignited or fiery particle, something that sets off a sudden force | anything that serves to animate, kindle, or excite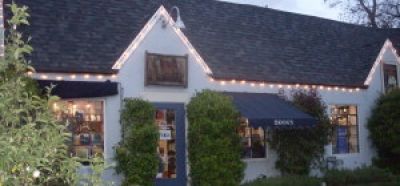 The Essential Rumi
introduction by Coleman Barks
The ecstatic, spiritual poetry of Rumi
Blood and Oil: A Prince's Memoir of Iran, from the Shah to the Ayatollah by Roxane Farmanfarmaian and Manucher Farmanfarmaian
Iran was the first country in the Middle East to develop an oil industry, and oil has been central to its tumultuous twentieth-century history. A finalist for the PEN/West Award, Blood and Oil tells the epic inside story of the battle for Iranian oil. A prominent member of one of Iran's most powerful aristocratic families--so feared by Khomeini that the entire clan was blacklisted--Prince Manucher Farmanfarmaian was raised in a harem at the heart of Iran's imperial court. With wit and provocative detail, he describes the days when he served as the Shah's oil adviser and pioneered the partnership that resulted in OPEC. Beautifully written and epic in its scope, this scintillating memoir provides a fascinating history of modern Iran.
The Hand of Poetry: Five Mystic Poets of Persia, lectures by Inayat Khan
Poems by five Persian writers are accompanied by a discussion of the poems and the background of each poet
The Ayatollah Begs to Differ by Hooman Majd
The grandson of an eminent ayatollah and the son of an Iranian diplomat, journalist Hooman Majd is uniquely qualified to explain contemporary Iran's complex and misunderstood culture to Western readers.
The Ayatollah Begs to Differ provides an intimate look at a paradoxical country that is both deeply religious and highly cosmopolitan, authoritarian yet informed by a history of democratic and reformist traditions. Majd offers an insightful tour of Iranian culture, introducing fascinating characters from all walks of life, including zealous government officials, tough female cab drivers, and open-minded, reformist ayatollahs. It's an Iran that will surprise readers and challenge Western stereotypes. In his new preface, Majd discusses the Iranian mood during and after the June 2009 presidential election which set off the largest street protests since the revolution that brought the ayatollahs to power.
Understanding Iran: Everything You Need to Know, from Persia to the Islamic Republic, from Cyrus to Ahmadinejad by William R. Polk
William R. Polk provides an informative, readable history of a country which is moving quickly toward becoming thedominant power and culture of the Middle East. A former member of the State Department's Policy Planning Council, Polk describes a country and a history misunderstood by many in the West. While Iranians chafe under the yolk of their current leaders, they also have bitter memories of generations of British, Russian and American espionage, invasion, and dominance. There are important lessons to be learned from the past, and Polk teases them out of a long and rich history and shows that it is not just now, but for decades to come that an understanding of Iran will be essential to American safety and well-being.
Persian Mirrors: The Elisive Face of Iran by Elaine Sciolino
As a correspondent for Newsweek and The New York Times, Elaine Sciolino has had more experience covering Iran than any other American reporter. She was aboard the airplane that took Ayatollah Ruhollah Khomeini to Tehran in 1979 and was there for the Iranian revolution, the hostage crisis, the Iran-Iraq war, the rise of President Khatami, and the riots of the summer of 1999. In Persian Mirrors, Sciolino takes us into the public and private spaces of Iran and uncovers an alluring and seductive nation where a great battle is raging -- not for control over territory, but for the soul of its people.
Daughter of Persia: A Woman's Journey From Her Father's Harem Through the Islamic Revolution by Ssattareh Farman Farmaian
As founder in 1958 of the Tehranok/per book School of Social Work, Sattareh naively believed, "If one only avoided politics, one could achieve something constructive." After two decades of humanitarian efforts in Iranian family planning, day care, vocational programs and aid to the poor and prisoners' families, she was arrested in 1979 by Khomeini's machine-gun-toting teenage minions. Branded an "imperialist," she narrowly escaped execution and now lives in the U.S. The 15th of 36 children, Sattareh revered and feared her "all-powerful" father, a prince and governor. This dramatic if restrained autobiography, written with freelancer Munker, describes her patriarchal upbringing and her education at UCLA. She belatedly realized that "keeping our mouths shut let the Shah do what he wanted." Her memoir is actually most effective as a political document. She powerfully condemns the Eisenhower-backed coup that toppled democratic premier Mossadegh and installed ruthless dicatator Reza Shah Pahlavi, whose fascist secret police were trained and financed by the CIA. The Shah's corrupt, unjust regime, she graphically demonstrates, fueled explosive resentment that found an outlet in Khomeini's fanaticism.
All The Shah's Men: An American Coup and the Roots of Middle East Terror by Stephen Kinzer
With a thrilling narrative that sheds much light on recent events, this national bestseller brings to life the 1953 CIA coup in Iran that ousted the country's elected prime minister, ushered in a quarter-century of brutal rule under the Shah, and stimulated the rise of Islamic fundamentalism and anti-Americanism in the Middle East. Selected as one of the best books of the year by the Washington Post and The Economist, it now features a new preface by the author on the folly of attacking Iran.
Further reading and links
Shadi Ghadirian's images, featured in 2007 Telegraph interview Confusion in sharp focus
Qajar Gallery
Reading Lolita in Tehran: A Memoir in Books
By Azar Nafisi
Every Thursday morning for two years in the Islamic Republic of Iran, a bold and inspired teacher named Azar Nafisi secretly gathered seven of her most committed female students to read forbidden Western classics. As Islamic morality squads staged arbitrary raids in Tehran, fundamentalists seized hold of the universities, and a blind censor stifled artistic expression, the girls in Azar Nafisi's living room risked removing their veils and immersed themselves in the worlds of Jane Austen, F. Scott Fitzgerald, Henry James, and Vladimir Nabokov. In this extraordinary memoir, their stories become intertwined with the ones they are reading. Reading Lolita in Tehran is a remarkable exploration of resilience in the face of tyranny and a celebration of the liberating power of literature.
The Complete Persepolis
By Marjane Satrapi
Here, in one volume: Marjane Satrapi's best-selling, internationally acclaimed memoir-in-comic-strips.
Persepolis is the story of Satrapi's unforgettable childhood and coming of age within a large and loving family in Tehran during the Islamic Revolution; of the contradictions between private life and public life in a country plagued by political upheaval; of her high school years in Vienna facing the trials of adolescence far from her family; of her homecoming--both sweet and terrible; and, finally, of her self-imposed exile from her beloved homeland. It is the chronicle of a girlhood and adolescence at once outrageous and familiar, a young life entwined with the history of her country yet filled with the universal trials and joys of growing up.
Edgy, searingly observant, and candid, often heartbreaking but threaded throughout with raw humor and hard-earned wisdom--Persepolis is a stunning work from one of the most highly regarded, singularly talented graphic artists at work today.
Persepolis (Film)
The Ecstatic Faith of Rumi, Speaking of Faith with Krista Tippett on NPR, December 13, 2007 [53:00 audio]