By Keith Reddin
FREE READING Monday, February 15th @ 7 pm
Directed by Alexandra Harbold
Company: Alexis Baigue, Daniel Beecher, Michael Behrens, Daisy Blake, Holly Fowers, Mark Gollaher, Jayne Luke, Tracie Merrill, Nick O'Donnell, Josh Thoemke
Reviews & Coverage
In Utah This Week - Theatre Review 'Prophets of Nature' by Keith Reddin
Playbill.com - Reddin's Prophets of Nature Will Get Reading by Salt Lake Acting Company
SLC Theatre Examiner - Salt Lake Acting Company to offer free reading of Prophets of Nature
SLC Theatre Examiner - The more you know: The Luddites and SLAC's Prophets of Nature
Playwright's Note
"I started writing the play in response to people always calling me a Luddite, not knowing, like most people, the origin of that term. I do not now nor ever have owned a cell phone or BlackBerry. I tell people it's to keep myself free from constantly being reached by people, but must admit there is perhaps a fear of technology altering my universe. Looking up the history of the Luddites, I found it was based more than just fear of technology changing, it had a very real personal effect, the loss of jobs and the start of the Industrial Revolution in England and thus in Western Civilization. The Revolution started in the Midlands and the North, and those factories created social changes, good and bad. Dickens in HARD TIMES writes about how the factories can destroy families as well as create wealth.
Anyway, the more I read and researched, the more I was struck that the Luddites were considered early Terrorists. They used the tactics of modern day terrorists, creating fear and often using violence to fight back. The government suspended many laws and rounded up suspects to fight the fear of the Terrorists. The more you learn about the Luddites the more parallels one finds to today's situation. Very eerie and very exciting. And perhaps because I too fear and distrust much of the technological revolution I found myself relating to, even sympathetic to the Luddites. But they were terorists, who destroyed property and killed people. How could I sympathize with murderers? And yet I was torn. That made me re-examine the terrorists today. As Byron actually said to Parliament, to ignore them or dismiss them is just as dangerous. In order to fight them we must understand the cause for their hate and revenge. That is not to say we can condone their violence, I don't. But we must know them, like the Luddites, to keep our safety and our freedom. To merely fight fear with fear will never completely work. Lots to think about and that's why I think the subject of the Luddite rebellion is so rich and compelling. Maybe it will make a compelling, provocative play."
~ Playwright Keith Reddin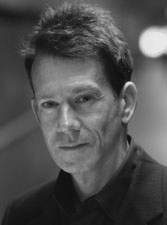 KEITH REDDIN (Playwright) Plays include: LIFE AND LIMB, RUM AND COKE, BIG TIME, NEBRASKA, LIFE DURING WARTIME, BRUTALITY OF FACT, ALMOST BLUE, ALL THE RAGE, FRAME 312, BUT NOT FOR ME, HUMAN ERROR, and THE MISSIONARY POSITION. Adaptations include: BLACK SNOW, THE IMAGINARY INVALID, HEAVEN'S MY DESTINATION, and THE LEES OF HAPPINESS by F. Scott Fitzgerald. Screenplays include: ALL THE RAGE and the cable features THE HEART OF JUSTICE, MILKEN, and BAD GUYS (TNT). His plays have been produced at NY Public Theatre, Manhattan Theatre Club, Playwrights Horizons, The Atlantic Theater, NYTW, The Goodman Theatre, LaJolla Playhouse, Yale Repertory Theatre, Berkeley Rep, Woolly Mammoth Theatre and The Donmar Warehouse in London.
Above Right: Engraving of a rioting mob of Luddites, British workers who were opposed to increasing mechanization of jobs, as depicted by 19th Cent. illustrator Phiz (aka Hablot Knight Browne)
Company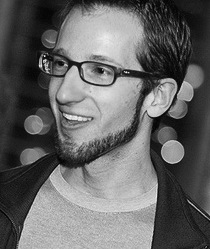 ALEXIS BAIGUE(Byron/Thomas) Other credits include: SATURDAY'S VOYEUR '09 (+8), GOODNIGHT DESDEMONA (GOOD MORNING JULIET) (The Salt Lake Acting Co.), THE BOYS IN THE BAND (Wasatch Theatre Co.), BEYOND THERAPY, THE SEX HABITS OF AMERICAN WOMEN (Pygmalion Productions), ANASTASIA (StageRight), SURFIN' SAFARI (Desert Star Playhouse), JACQUES BREL IS ALIVE AND WELL AND LIVING IN PARIS (TheatreWorks West), NO EXIT (Symeon Studio), WIT (Emily Company), DEAR WORLD (Sundance Summer Theatre), SUMMER AND SMOKE, CABARET, RHINOCEROS, QUEEN CHRISTINA, ANTIGONE, THE RIMERS OF ELDRITCH, LOYALTIES (University of Utah), YOU CAN'T TAKE IT WITH YOU, THE TREE OF LACE (Salt Lake Community College), staged readings of MOTHER COLLEGE, THE LIVELY LAD, BUNBURY, THE CANCER DIARIES, CHARM (S.L.A.C.'s New Play Sounding Series), THE UNDERPANTS, THE VIOLET HOUR, THE LAST SUNDAY IN JUNE, MY NAME IS RACHEL CORRIE (Utah Contemporary Theatre), WISH UPON, BOX KITE (Avalon Isle), RECTUM! (hosted by First Unitarian Church & S.L.A.C.) plus television, radio ads, and cinema, including THE VAPID LOVELIES (2009 Slamdance and Inside Out Toronto Film Festivals). The readers of Q Salt Lake voted him "Most Faaabulous Actor".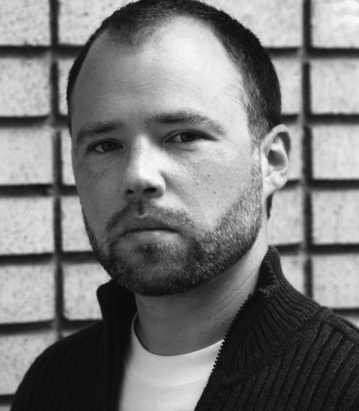 DANIEL BEECHER(William/Coldham/Davids/Park) Daniel Beecher is happy to be returning to SLAC, where he was last seen in this season's THE CARETAKER. Also at SLAC, he's done several readings and played Antoine in An Empty Plate in the AN EMPTY PLATE IN THE CAFÉ DU GRANDE BOEUF. Dan attended the University of Utah's Actor Training Program. While at the U, Dan played John in SUMMER AND SMOKE, Bassanio in MERCHANT OF VENICE, Carl Magnus in A LITTLE NIGHT MUSIC, Snug in A MIDSUMMER NIGHT'S DREAM, and what feels like innumerable other parts, mostly in the Babcock Theater. Elsewhere around town, Dan has been seen in A VIEW FROM THE BRIDGE, ROSENCRANTZ AND GUILDENSTERN ARE DEAD, KING LEAR, MACBETH, THE THREE MUSKETEERS, and PETER PAN (in which he played Nana the dog and the crocodile- favorites) at Pioneer Theatre Company. He played Orlando in AS YOU LIKE IT, Tybalt in ROMEO AND JULIET, Sebastian in TWELFTH NIGHT, and Banquo and Macduff in MACBETH all at Salt Lake Shakespeare. Other local credits include ROMEO AND JULIET at Pinnacle Acting Co, and DIRTY BLONDE with Utah Contemporary Theatre. Outside of Utah, Dan studied at the Chautauqua Institution in New York, where he played Orsino in TWELFTH NIGHT, and several parts in THE DINING ROOM. Film and television credits include Incident at DARK RIVER with Helen Hunt and Mike Farrell, and several independent films including VAPID LOVELIES, which he helped write and associate produced, and which has been accepted into several film festivals internationally.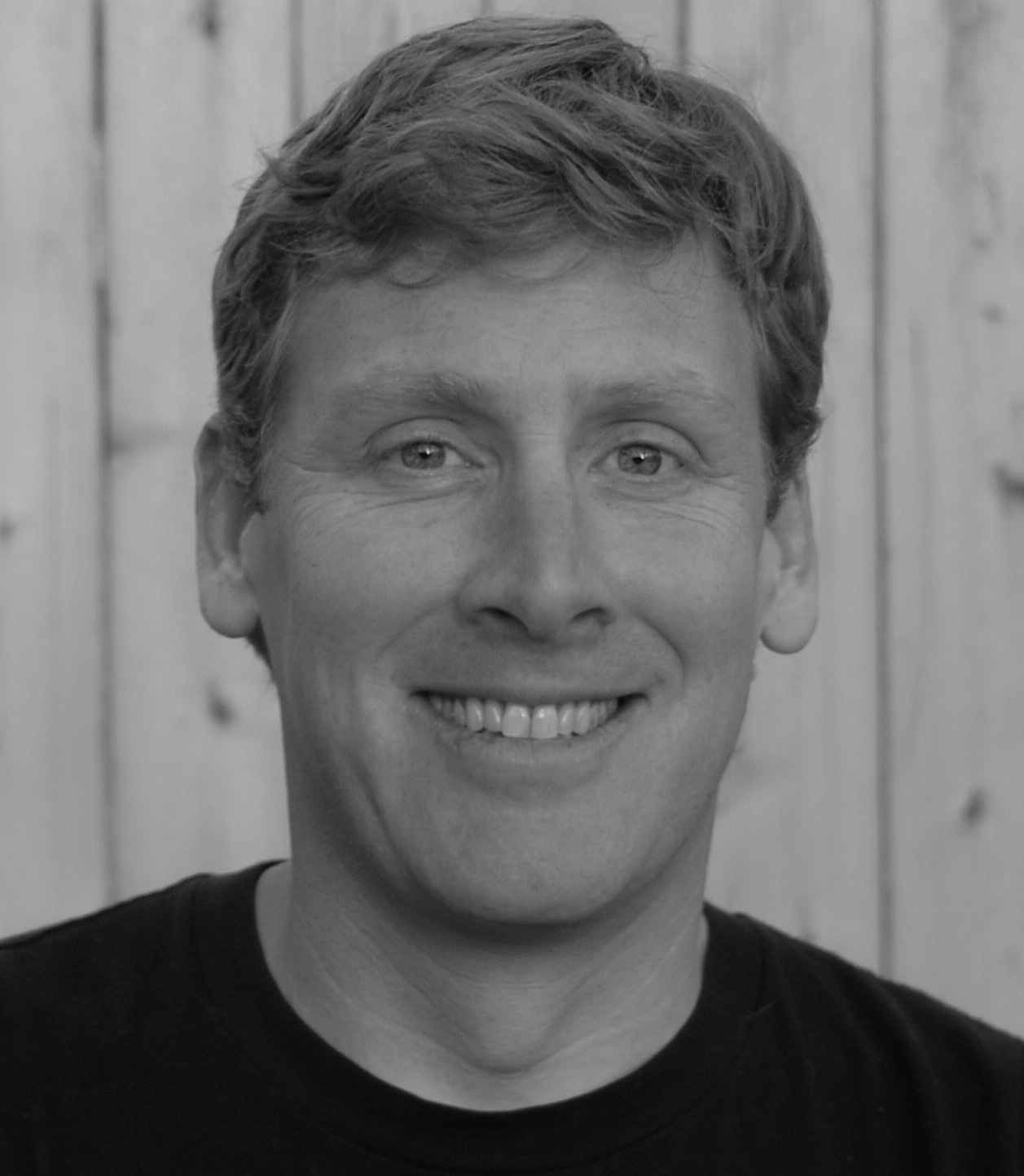 MICHAEL BEHRENS(Robert/Fitzroy/Weaver) Michael is very happy to be returning to SLAC. Previous SLAC appearances have been as Tom in SIX YEARS, Michael in ROUNDING THIRD, Jaisu in POLISH JOKE and Bill in LOBBY HERO, as well as two SATURDAY'S VOYEURS. You may have seen him in PRIDE & PREJUDICE at Pioneer Theatre Company as well as HENRY V, THREE MUSKETEERS, COMEDY OF ERRORS, PEER GYNT, ST. JOAN and THE MISER. Other favorite roles include Hamlet for TheaterWorks West, Lloyd in NOISES OFF, Sydney in LIGHT UP THE SKY, Froggy in THE FOREIGNER, Jane/Lord Edgar in THE MYSTERY OF IRMA VEP, Durdles in THE MYSTERY OF EDWIN DROOD, and Clotaldo in LIFE IS A DREAM all for Creede Repertory Theater. Michael can be seen and heard in countless radio and television spots as well as film. Michael is a graduate of The University of Utah's Actor Training Program and is a proud member of the Actor's Equity Association.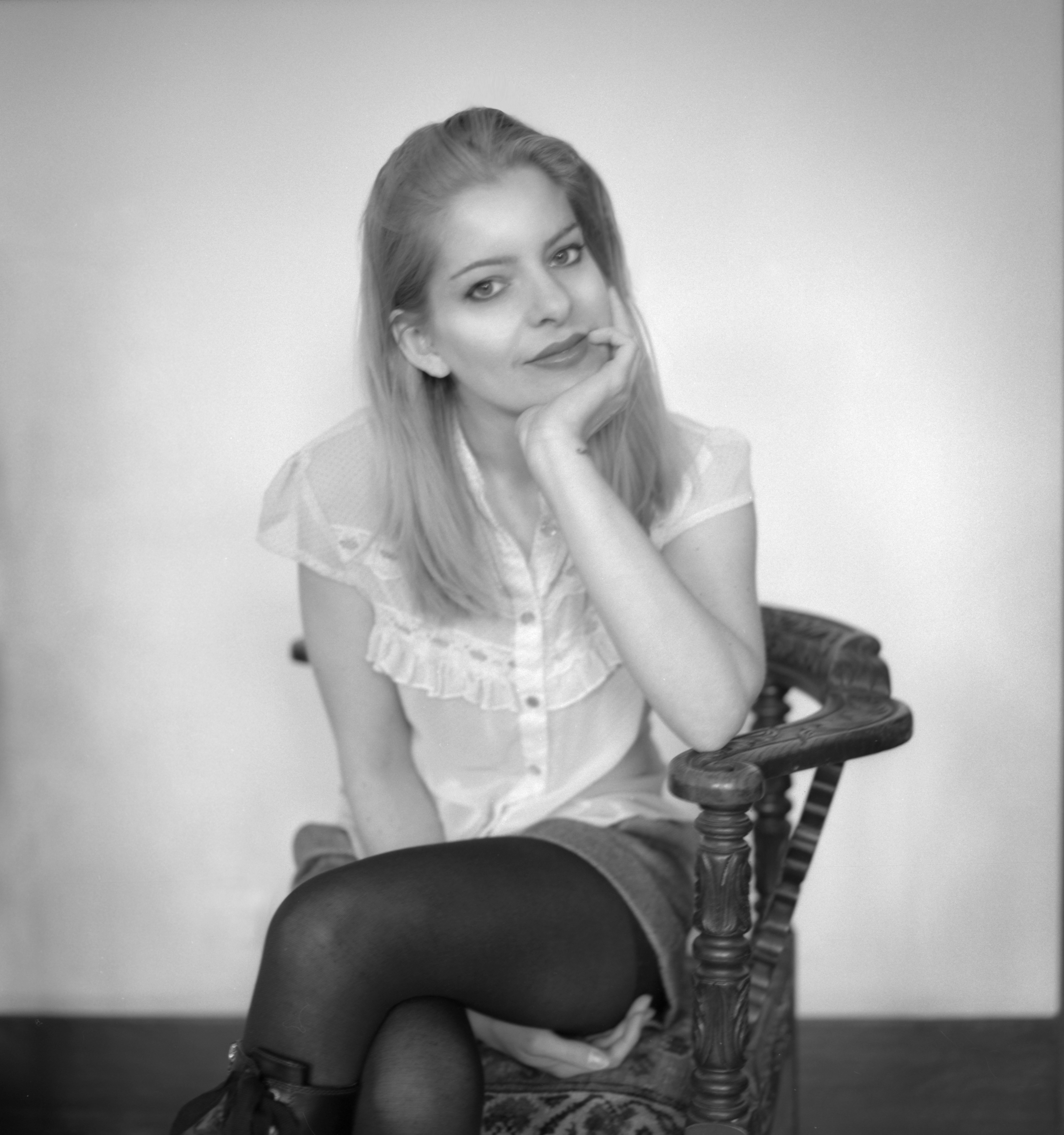 DAISY BLAKE (Gwen) Daisy Blake is thrilled to be part of this reading of Keith Reddin's PROPHETS OF NATURE. As an actress, her plays include POLISH JOKE, HOLD PLEASE and BIG LOVE with Salt Lake Acting Company, STOP KISS, LIVING OUT and POPCORN with Pygmalion Productions, TALKING WALES I and II with Utah Contemporary Theatre and Kate in THE TAMING OF THE SHREW with Salt Lake Shakespeare. She's also appeared in a couple of SLAMs for Plan-B Theatre and has directed a piece in Student SLAM as well as co-directing the first Project Fabulocity with Tooth and Nail Theatre. She also teaches classes at Theatre Arts Conservatory. Other acting work includes voicing Dandelion in the XBox 360 game Amped 3 as well as other video games, commercials and short films. Daisy has a drama degree from Bristol University in England and works in communications and audience development at Salt Lake Acting Company.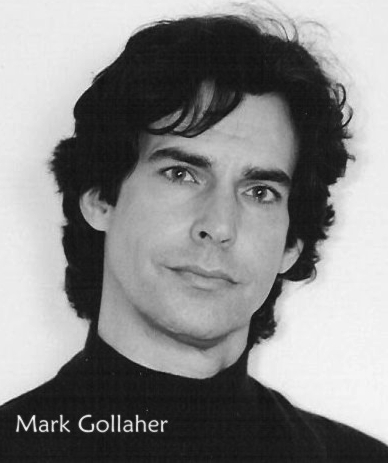 MARK GOLLAHER(Ryder/Noble/Fitzwilliams/Bailey) Mark Gollager is excited to be working at Salt Lake Acting Company again, where he played Charles in THE CLEAN HOUSE, Peter Woodburn in ICE GLEN, and has appeared in BEAST ON THE MOON, INCORRUPTIBLE and F.F. THE BRONTES. Some of Mark's other roles include: Harold hill in THE MUSIC MAN and Captain Hook in PETER PAN at the Egyptian Theatre Company, Lumiere in BEAUTY AND THE BEAST and The Lion in THE WIZARD OF OZ at Tuchacan, and Hamlet in HAMLET, Bobby in COMPANY, Eilert Luvborg in HEDDA GABLER at the Rose Wagner. He has also worked in many productions at Pioneer Theatre Company including: EVITA, MACBETH, JULIUS CAESAR and CYRANO DE BERGERAC. Mark has also performed with the Utah Symphony narrating PETER AND THE WOLF, RUMPLESTILTSKIN, and Limmony Snicket's THE COMPOSER IS DEAD AND wrote, directed and performed two dramatized concerts based on the lives of Beethoven and Brahms. Aside from acting, Mark works as the Art Specialist at Cottonwood Elementary, and freelances as a professional storyteller and illustrator.
JAYNE LUKE (Charlotte/Mrs. Noble/Drake) is so happy to be returning to SLAC this spring in the premiere of Kathleen Cahill's CHARM. Other appearances at SLAC were in BOY, SATURDAY'S VOYEUR '04 and '05, KIMBERLY AKIMBO, BIG LOVE, BEARD ON AVON and WHITE MONEY. She has also appeared at the Hale Center Theater in Orem in OVER THE RIVER, the Grand Theater in TRIP TO BOUNTIFUL, Pioneer Theatre Company in THE PRODUCERS, the Egyptian Theatre in CABARET, and played the role of Ruth in Plan-B Theatre Company's production of FACING EAST which was performed at the Rose Wagner in SLC, Theatre Rhinoceros in San Francisco and Off-Broadway at Atlantic Stage Two in New York City. Jayne is the Artistic Director of Walk-On, Inc. which produces the Senior Theatre Project that tours plays for, by and about seniors to community and senior centers and residential facilities in Utah.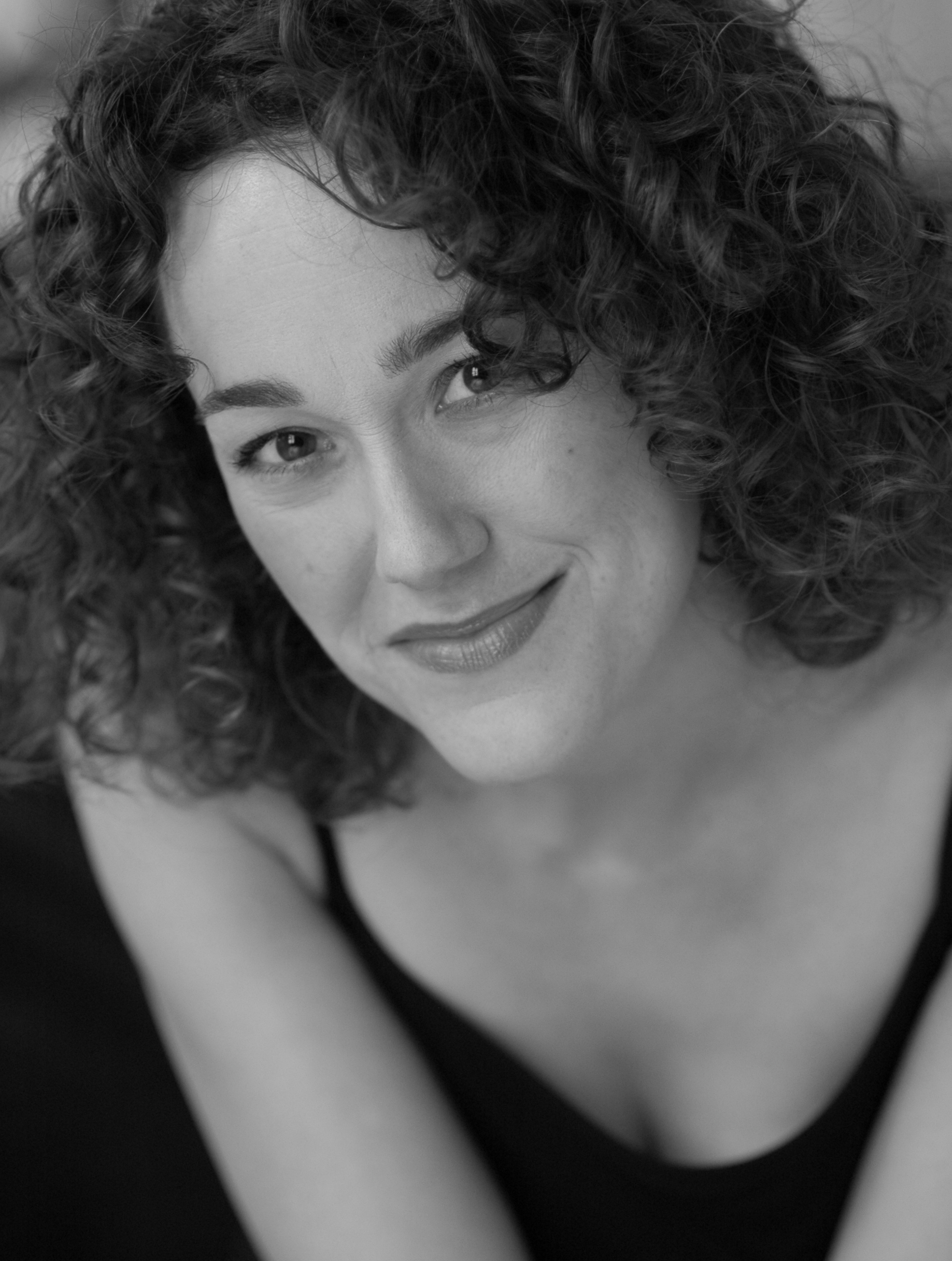 TRACIE MERRILL (Anne/Walker) Tracie has performed locally as well as regionally, including various Shakespeare companies. Salt Lake credits include Plan-B's SLAM and DI ESPERIENZA, SLAC's ICE GLEN, an early rendition of POETRY OF INTERIORS and Hale Centre Theatre's RAINMAKER. Other favorites include Rosalind (AS YOU LIKE IT), Aphrodite/Psyche (METAMORPHOSES) and Marquise Therese (LA BÊTE). A proud member of AEA, Tracie has an MFA from UT-Knoxville, a diploma from Weber-Douglas Academy, London and a BA from UNC-CH.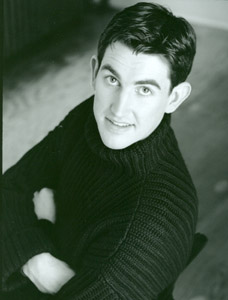 NICK O'DONNELL (Prince Regent/Gaskill) is thrilled to be working with Salt Lake Acting Company again for this reading of PROPHETS OF NATURE. Last season, he doubled as Stephen Hawking and Jesus in END DAYS and Buisson and Verbeek in THE OVERWHELMING. Nick has also done stints at the Pioneer (JULIUS CAESAR) and Plan B (SLAM '08). A graduate of Carleton College, Nick worked in Minnesota with the Children's Theater Co., Theatre de la Juene Lune, Frank Theater and the Jungle Theater. In the Northwest, Nick performed with Seattle Shakespeare Co., Wooden O, Book-It Rep, Montana Shakespeare in the Parks and Seattle Children's Theater. When not taking care of his 2-year-old daughter, he had been caught writing a travel guidebook on NYC & designing theater posters. Nick recently started work on a Psychology PhD at the U, examining storytelling and moral development.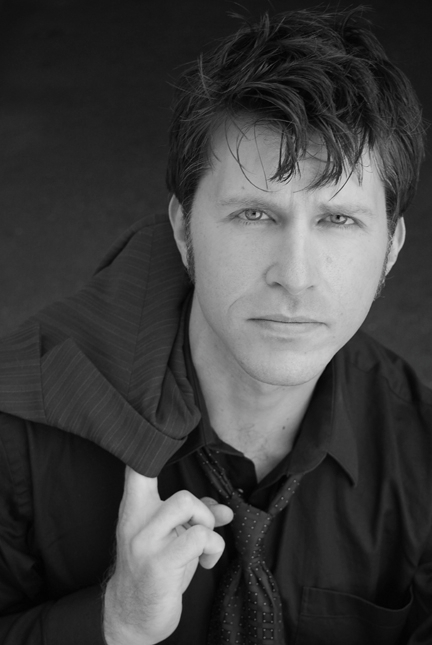 JOSH THOEMKE(Hammond/Compton) Josh Thoemke received his BFA from Virginia Commonwealth University prior to relocating to the West coast. There he became a founding member of the award winning Theatre Banshee, and could be seen on assorted, canceled television series. He could also be heard as the voice of Dark Adventure Radio Theater. Having performed on both the East and West coasts, Josh has made the natural progression to the Inner Mountain West, where he recently made his Salt Lake City debut in Meat & Potatoes' production, SHADOWS OF THE BAKEMONO.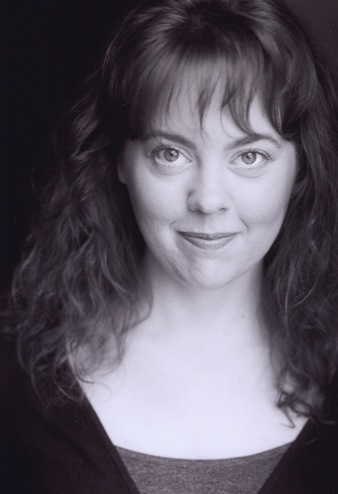 HOLLY FOWERS (Reader) Holly has performed locally in ELEEMOSYNARY and ROMEO AND JULIET with Pinnacle Acting Company, and SEARCHING FOR DAVID'S HEART with the new Shalom Theatre Company. She also recently wrote and performed a piece called "This May Take Many Clicks" with Dance Theatre Coalition as part of the Eve Celebration at the Rose Wagner Performing Arts Center. Some of Holly's Seattle credits include CLOUD NINE, OEDIPUS, MERRY WIVES OF WINDSOR, EDUCATING RITA and MACBETH. She is very happy to be a part of this reading.
ALEXANDRA HARBOLD (Director) At Salt Lake Acting Company, Harbold acted in SIX YEARS and ICE GLEN and is a member of SLAC's Communications & Audience Development team. Recent directing credits include THREE DAYS OF RAIN, RABBIT HOLE, ROMEO & JULIET (Pinnacle Acting Company), BLACK AND WHITE (Plan-B Theatre's 2009 And the Banned Slammed On) and POETRY OF INTERIORS (Dance Theatre Coalition's Proving Ground Concert). She is currently participating in Plan-B and Meat & Potato Theatres' Directors' Lab. Upcoming projects include directing Script-in-Hand Series readings of new plays by Elaine Jarvik and Matthew Ivan Bennett, UCT's reading of Kurt Proctor's THE TURQUOISE WIND, and for Plan-B's 2010 And the Banned Slammed On.