Description
A 300-year-old scarred oak tree inspires a story exploring who we are and who we once were, personalizing racial prejudice and its consequences.
Read and developed in SLAC's New Play Sounding Series
Cast & Creative Team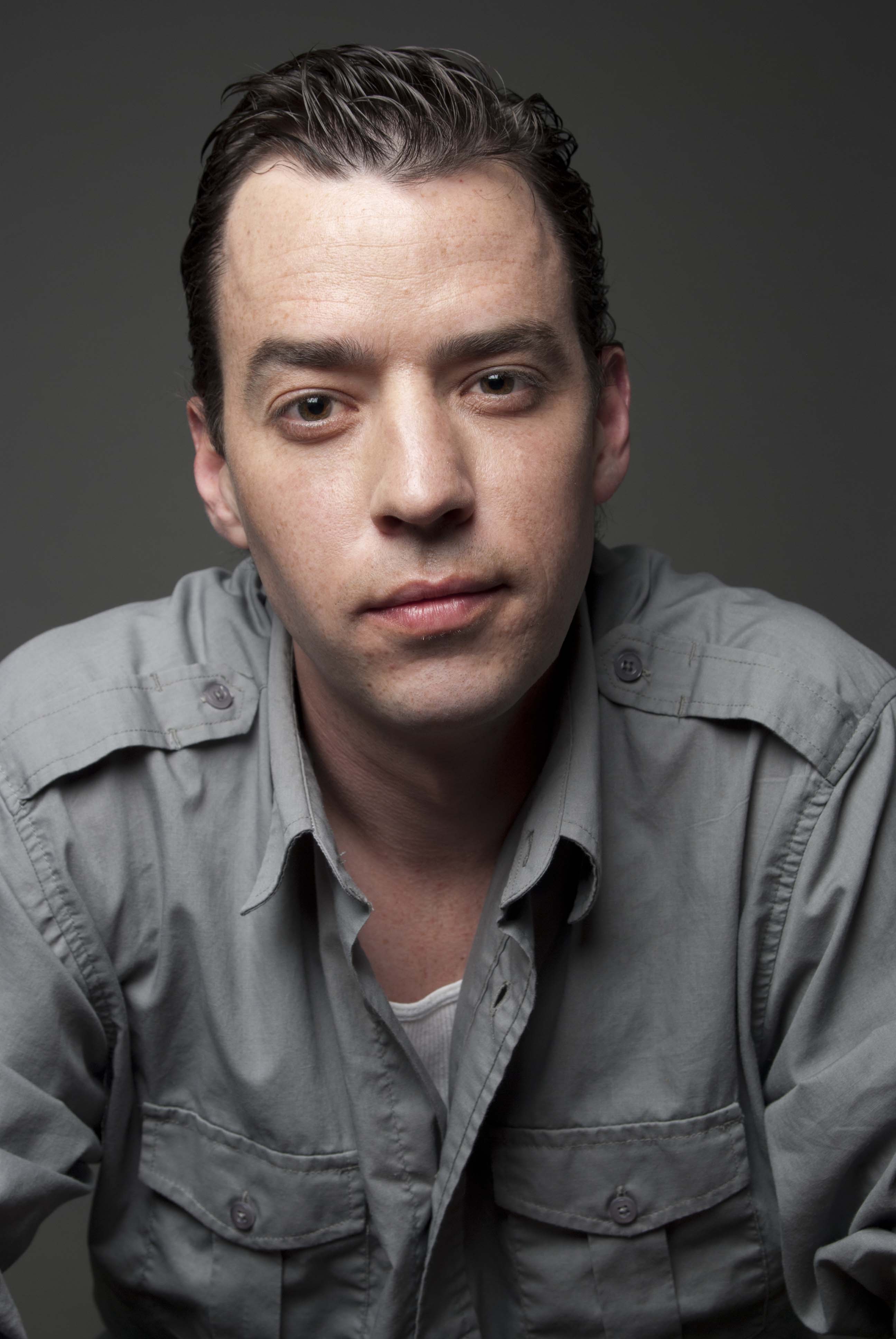 LUCAS BYBEE (Mick) grew up in Logan Utah where he also attended college at Utah State University. He is thrilled to be returning to SLAC and to working amongst such a talented group of people on a truly unique and original production. Lucas has also appeared in SLAC's production of ANGELS IN AMERICA and the Fringe Festival production of DO NOT HIT GOLF BALLS INTO MEXICO. Lucas has also appeared in Wasatch Theater company's production of IN A DARK, DARK HOUSE and in multiple productions at the Old Lyric Repertory Company. Film credits include Miles Apart, The Cyclist and Shades of Treason which recently premiered at the Orlando Film Festival. He would also like to thank his friends and family for their support, especially his little sister Leslie.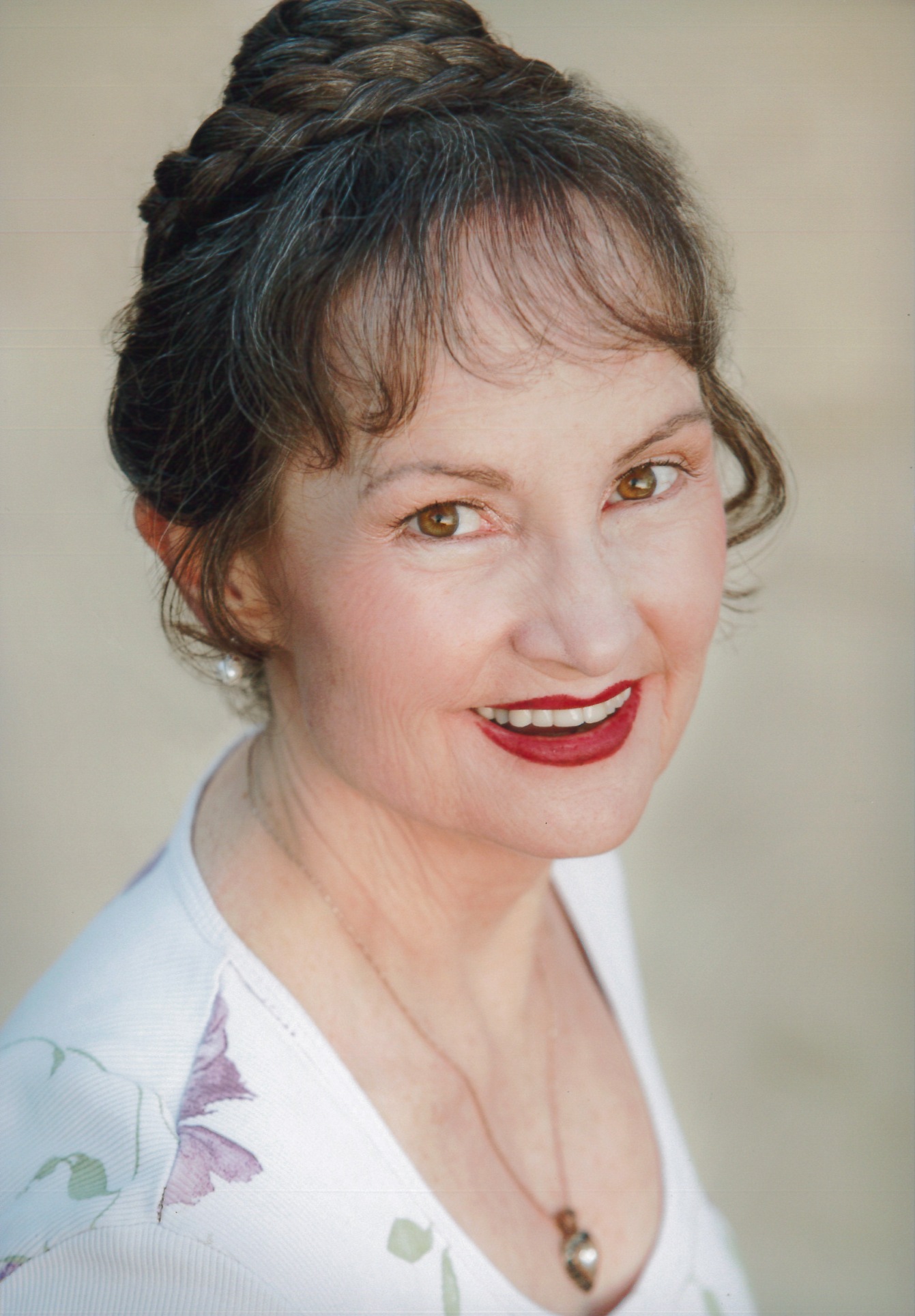 JAYNE LUKE* (Delores) has played some of her very favorite roles at SLAC including Lidian Emerson in CHARM, Bella in BIG LOVE and Kimberly Lovaco in KIMBERLY AKIMBO. She played Amanda in THE GLASS MENAGERIE and Mrs. Watts in TRIP TO BOUNTIFUL at the Grand Theatre, Hold Me Touch Me (the little old lady) in THE PRODUCERS at Pioneer Theatre Company, Abby Brewster in ARSENIC AND OLD LACE and Mrs. Tottendale in THE DROWSY CHAPERONE at the Hale Theater in Orem and Fraulein Schneider in CABARET at the Egyptian Theatre in Park City. She was in Plan-B Theatre Company's production of FACING EAST that performed at the Rose Wagner in SLC, Theatre Rhinoceros in San Francisco and Atlantic Stage II Off-Broadway in NYC. Jayne dedicates her performance in HOW TO MAKE A ROPE SWING to wonderful David Fetzer who played her "boyfriend" in KIMBERLY AKIMBO. Thank you, My Friend, for all you taught me in your brief life. You taught me to act with honesty and gentleness. This is the way you lived...on and off stage.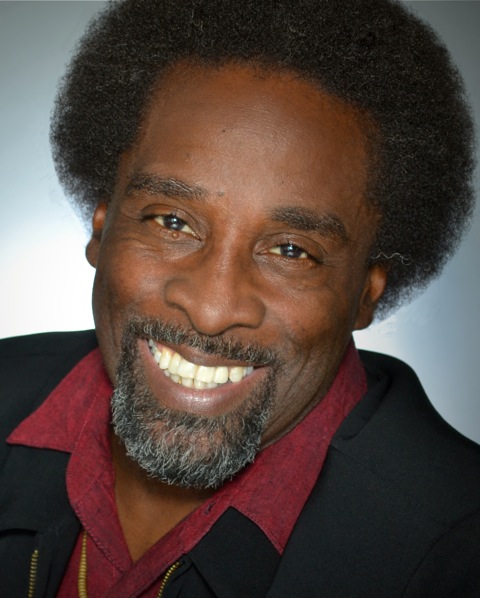 GLENN TURNER* (Arthur "Bo" Wells) is thrilled to be making his SLAC debut! BROADWAY: A CHORUS LINE, MY ONE & ONLY, GRAND HOTEL, THE MUSICAL (obc) FIVE GUYS NAMED MOE (obc) GREASE, HIGH SOCIETY (obc). OFF-BROADWAY: LANGSTON IN HARLEM (2012 Audelco Award Winner) AIN'T SUPPOSE TO DIE A NATRUAL DEATH (HCT) BEGGERS HOLIDAY/CARMEN JONES/ SUBURBS (York Theatre) ON THE TOWN (NYSF). REGIONAL: MA RAINEY'S BLACK BOTTOM (Huntington Theatre) THE AMEN CORNER (Long Warf Theatre / Cleveland Playhouse) BLUES FOR AN ALABAMA SKY (Old Globe Theatre) NOBODY (Alabama Shakespeare) THE TIN PAN ALLEY RAG (Goodspeed-Norma Terris World Premire) THE PIANO LESSON (Indiana Rep/ GEVA Theatre/ Hanger Theatre) SPUNK (Baltimore Center Stage). FILM&TELEVISON: LAW & ORDER SVU, MERCY (premire) PREACHIN' TO THE CHOIR, COMING TO AMERICA. 2011 People's Telly Award Winner for "GLENN TURNER MONEY." Go to youtube, and search "Glenn Turner Money" and see the video!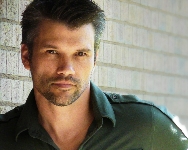 SHAWN FISHER (Playwright) Shawn's original scripts include SCOPE, THE CROW SONG, CHUMMING and DO NOT HIT GOLF BALLS INTO MEXICO which was a 2011 National Finalist for the MetLife Nuestras Voces Playwriting Award and a nominee for the David M. Cohen National Playwriting Award. This SLAC production of HOW TO MAKE A ROPE SWING is an Edgerton Foundation New American Play Award winner and a finalist for the Urban Stages Emerging Playwright Award (NY). In May, the play will continue on to the second half of its rolling world premiere at Cape May Stage in New Jersey. His work has been produced or had staged-readings at the Spanish Repertory Theatre (Off-Broadway), the Los Angeles Theatre Center, Urban Stages (Off-Broadway), Cape May Stage (NJ) and here at SLAC, among others. Shawn earned his MFA in Theatre Design from Brandeis University and currently serves as a Professor and Head of Graduate Studies in Theatre at Utah State University. At USU he runs the Fusion Theatre Project, an ensemble that creates original works that often focus on American attitudes towards race, violence, sexuality, religion and culture. As a theatre designer he has produced over one hundred productions throughout the U.S. He is a native of rural South Jersey, the setting for HOW TO MAKE A ROPE SWING, and he is a proud member of The Dramatists Guild of America.
ADRIANNE MOORE (Director) is delighted to be directing for the Salt Lake Acting Company. Previous directing credits for SLAC include CIRCLE MIRROR TRANSFORMATION, HOLD PLEASE, WATER IMAGES (part of THE WATER PROJECT), ANCIENT LIGHTS and HOW TO MAKE A ROPE SWING (New Play Sounding Series) and DO NOT HIT GOLF BALLS INTO MEXICO for SLAC's Fearless Fringe Festival. She has also served as dialect coach on numerous SLAC productions including BLOODY BLOODY ANDREW JACKSON, RED, ANGELS IN AMERICA, CHARM, THE CARETAKER, END DAYS, CLEAN HOUSE, and SKIN IN FLAMES. She directs regularly for the Old Lyric Repertory Company; productions include ALWAYS PATSY CLINE, THE FOREIGNER, RELATIVE VALUES, THE RIVALS and SYLVIA. Other Utah directing credits include THE MIKADO (Utah Festival Opera) TALKING WALES (Utah Contemporary Theatre), PETER PAN, (The Egyptian Theatre Company) MIASMA and PLAY SLAM for Plan B Theatre. She is a professor of Voice and Directing at Utah State University. Favorite productions at USU include PROOF, OUR COUNTRY'S GOOD and KING LEAR. A native of New Zealand, Adrianne worked as a director and actor in New Zealand, Australia and England before coming to the U.S. She holds a Graduate Diploma in Theatre Directing from the British Theatre Association in London and an M.F.A. in Directing from Florida State University.
K.L. ALBERTS (Costume Design) This will be Kevin's third collaboration with director Adrianne Moore and his 30th production with the Salt Lake Acting Company. Past shows include CLICK, CLACK, MOO:COWS THAT TYPE, RED, GOD OF CARNAGE, I AM MY OWN WIFE , CIRCLE, MIRROR, TRANSFORMATION, GO, DOG, GO, RABBIT HOLE and THE BEARD OF AVON. Kevin just celebrated his 25th year with the Pioneer Theatre Company where most recently he designed OF MICE AND MEN and will be designing their upcoming LES MISERABLES. Immediately after LES MIS he will be returning to the Utah Shakespeare Festival to design ANYTHING GOES.
JESSE PORTILLO(Light Design) is always happy to work with SLAC, where previous credits include "Red", "If You Give a Mouse a Cookie", "Go Dog Go", "The Persian Quarter" and "Too Much Memory." Locally Jesse has also designed for Pioneer Theater Company, Plan-B Theater, The Grand Theater, Pygmalion Theater and the Egyptian Theatre in Park City. Other credits include Mobile Opera, LOOK Musical Theater, Millikin University and Baylor University. Jesse is a faculty member at the University of Utah Department of Theatre where he teaches courses in Lighting Design.
JOSH MARTIN(Sound Design) is happy to be working on another SLAC production this year. Selected sound designs include CLICK CLACK MOO, SATURDAY'S VOYEUR 2010,2011,2012, GOD OF CARNAGE, (A MAN ENTERS), HOW I BECAME A PIRATE and RED. In addition he is the Master Electrician here at the Salt Lake Acting Company
KEVEN MYHRE (Set Design, Executive Producer) was chosen to receive the Mayor's Artist Award in the Performing Arts for 2009. Keven was awarded the 2008 City Weekly Award for directing THE CLEAN HOUSE and MOONLIGHT AND MAGNOLIAS at Salt Lake Acting Company. His other directing credits at SLAC are BLOODY, BLOODY ANDREW JACKSON, RED, ANGELS IN AMERICA: PARTS 1 & 2, THE OVERWHELMING, RABBIT HOLE, I AM MY OWN WIFE, BAD DATES, KIMERBLY AKIMBO, GOING TO ST. IVES, WATER LILIES, THE MEMORY OF WATER, TWO-HEADED, THE BEAUTY QUEEN OF LEENANE, GROSS INDECENCY: THE THREE TRIALS OF OSCAR WILDE, C'EST MOI in MERE MORTALS, and THREE DAYS OF RAIN. Keven has designed all of SLAC's sets and many of the costumes for the last seventeen years. He also designed sixteen sets for The Grand Theatre, including ALWAYS…PATSY CLINE, JOHNNY GUITAR, MY FAIR LADY, SONG OF SINGAPORE, MORNING'S AT SEVEN, and GODSPELL. ACCORDING TO COYOTE, WEST SIDE STORY, CROW AND WEASEL, and SOUTH PACIFIC were designed for Sundance Theatre. His designs have also been seen at Pioneer Memorial Theatre, Utah Musical Theatre, Egyptian Theatre, Kingsbury Hall and the Babcock Theatre. His work for the Utah Arts Festival includes site design for the 20th Anniversary. He received a BFA from the University of Utah and a MFA in Theatre from the University of Michigan.
CYNTHIA FLEMING (Executive Producer) was first seen at Salt Lake Acting Company in its 1978 production of PIPPIN. Since then she has worn many hats at SLAC – Choreographer, Box Office Manager, Director of Audience Services. She was Creative Director of Communications and Audience Development, leading the Communications Team and overseeing the Box Office and House Management, before taking on her current title of Executive Producer. For 15 years Cynthia has choreographed SLAC's infamous musical satire, SATURDAY'S VOYEUR and this past year marked her third as Director. She's choreographed many SLAC productions; her favorites include BLOODY, BLOODY ANDREW JACKSON, THE PERSIAN QUARTER, GO, DOG. GO!, BAT BOY THE MUSICAL, and WATER LILIES from CABBIES, COWBOYS, AND THE TREE OF THE WEEPING VIRGIN. Cynthia has been in the world of dance and theatre professionally for 35 years, during which time she performed in the Broadway, National, and International companies of A CHORUS LINE. Cynthia is proud to serve the Salt Lake Acting Company and its mission to develop and produce vital new work.
JANICE JENSON* (Stage Manager) is excited to be returning to Salt Lake Acting Company after Stage Managing SATURDAY'S VOYEUR 2011 & 2012, BLOODY BLOODY ANDREW JACKSON, COURSE 86B IN THE CATAOLGUE, DOTTIE: THE SISTER LIVES ON, GOD OF CARNAGE, & CIRCLE MIRROR TRANSFORMATION. ASM credits include THE LEGEND OF TIMPANOGOS, (Utah Regional Ballet), CINDERELLA, MY FAIR LADY, 42ND STREET (Tuacahn), & MESA VERDE (Plan-B). Stage management credits include: TICK, TICK...BOOM!, REEFER MADNESS, A NEW BRAIN, THE BEST LITTLE WHOREHOUSE IN TEXAS (Dark Horse), SAM I WAS (SLAC Fringe Festival), HAIR, FAME, THE AWESOME 80'S PROM, RENTED CHRISTMAS, & DANNY AND THE DEEP BLUE SEA (Egyptian). She is a graduate of BYU and was selected as a USITT 2008 Stage Management Mentee, where she stage managed The History of Drag. Thanks to Max for his support!
*Indicates member of Actor's Equity, the union for professional actors and stage managers in the United States.
Press & Reviews
In the Room
With Playwright Shawn Fisher
-What was your inspiration for this story?
I would say there were two main inspirations for the story. On was a centuries-old Live Oak Tree that had been blown over by a hurricane down in South Carolina. It was a massive tree that had been a cherished symbol of the the town. On the side of the tree was a large black scar that was the result of years of plantation slaves who built cooking fires next to the tree. The tree had continued to grow for hundreds of years after the scar was first made, and so, as the tree became larger, it grew around the scar and started to close it over. The scar became deeper but harder to see. I found this metaphor to be haunting. The idea of a literal scar that changed through the generations was fascinating to me.
The second inspiration was my grandmother, Cora Fisher. She was a loving and generous woman who was a successful educator for many years. She told me stories of how she, as Superintendent, was mandated to integrate the schools in Bridgeton, NJ, a Northern town, that was segregated into the middle of the 20th century. The most interesting part was that she did this even though she held certain racist beliefs. This contradiction was the inspiration for the character of Mrs. Wright.
- We know some of it is based on real events and people and place. Can you tell us what parts of the story/characters are based in truth and where you took more artistic liberties?
Again... Mrs. Wright was inspired by Cora Fisher. Many of the descriptions in the play were ones I experienced growing up. We used to smash cars at Luciano's Junk Yard. The rope swing was a staple of summer and the old schoolhouse was based on the five-room South VinelandSchool, where my mother taught until just a few years ago. It, like the school in the play, was just demolished in November.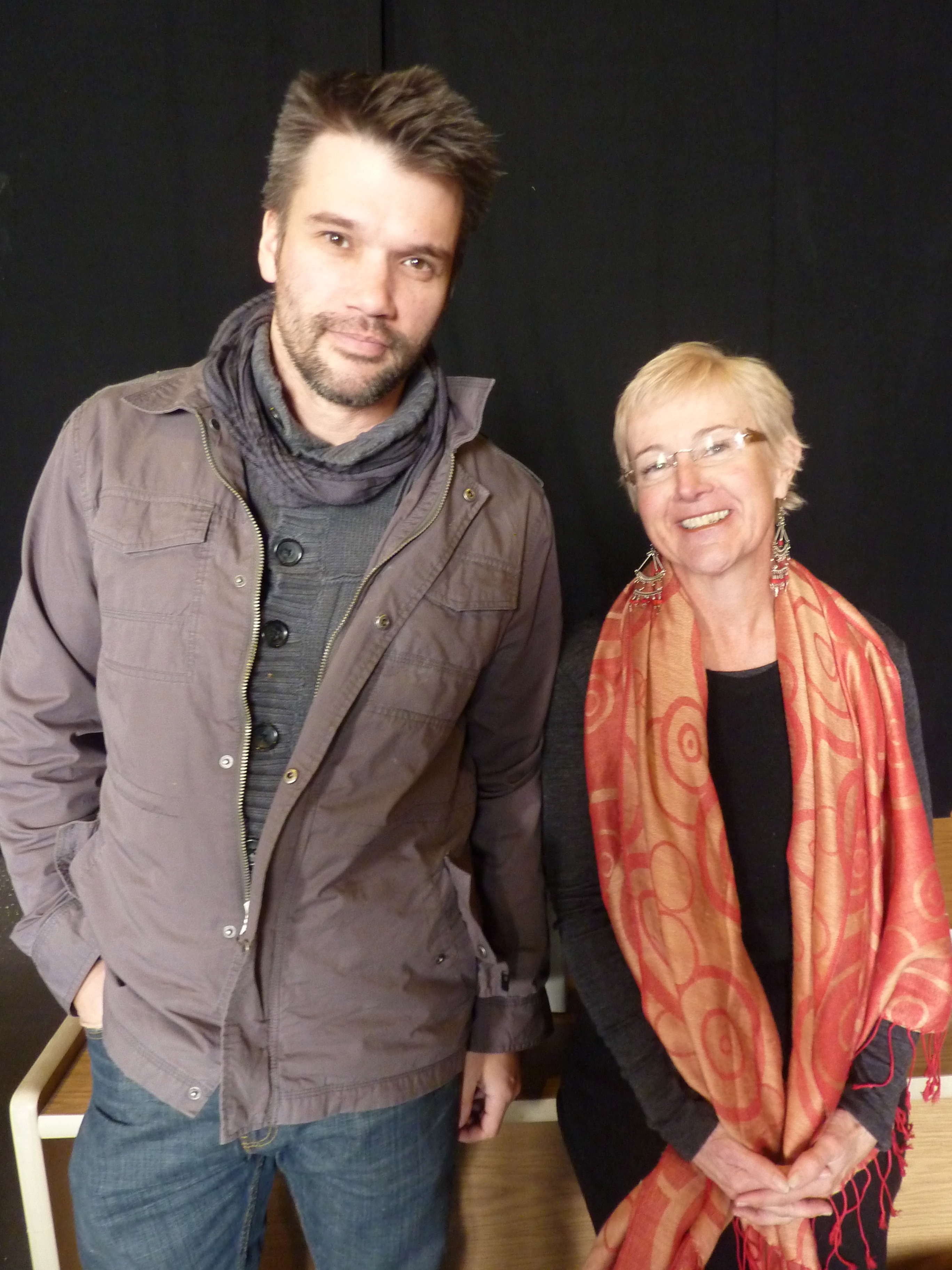 The town in the play, Oakbranch, was based on a combination of the town where I grew up, Vineland, NJ and a farming/oystering town called Port Norris, NJ. A little known fact is that in the early twentieth century, many in the African American community referred to this region ofSouth Jersey as "The Mississippi of the North." Before the Civil War it was economically linked to some Southern States and was actually south of the Mason Dixon line (although still part of a Northern state.)The basic history and timeline of school integration in the rural schools of the area is represented accurately in the play, but the specific events and characters in the play are fiction.
--What is your background?
What exactly do you mean by this? My "story" of growing up? Ethnicity and culture?
--Is there any significance in setting the play in New Jersey?
Yes. It is set in New Jersey because it is a Northern state with reflections of the South. I thought for Utah audiences it would be interesting to explore race without setting it in Mississippi or Alabama like most "race" plays tend to be. I didn't want it to be about a place we have all condemned as "racist" but rather a place where racism is less overt yet ingrained in its own way. Also, there is not much written from a South Jersey perspective. The culture there is rich and unique and very different than what most people see on the tv. I thought it would be interesting to bring to life the people I knew growing up.

With Director Adrianne Moore
-What do you hope is the main theme people walk away with from your production?
Well like all strong writing it's going to give you a lot to ponder. The themes of loss and the search for redemption are there; I guess the difficulty with assessing someone's true nature, our desire to judge, to take the moral high ground. The stories told by the central characters highlight the racism of mid century America and the struggles particularly around school integration.
- What intrigues you most about this play?
Well it starts with rather a simple premise. Two people who have a history are thrown together again, they have a task to complete and something will clearly, happen. But then the story that unfolds is just so unexpected, and painful and lyrical in its telling. And it flows at its own pace and seems so unforced.
- What is the difference between directing a world premiere and a play that has been produced before?
Well of course in a lot of ways it's not different. You do lots of background research depending on the themes of the play, close analysis of the script itself and collaborate with designers and then actors. And of course even if it has been done a million times before it will never have been done with this particular group of designers and actors – even if you've directed the play before it will be quite different.
Having said all that it is of course a different experience when you direct the first production.
The play was meant to be seen and heard obviously but more than that it was envisaged by the playwright as this 3D flesh and blood experience with current zapping between actors and between actors and audience. And this is the first opportunity for that to be realized so that's very exciting for a director. I always so enjoy observing the space between and around actors – people and ideas in motion, in space – the movement and rhythms of the piece. If you've spent a lot of time with the play on paper, as I have with this one, it always feels rather miraculous that eventually it feels like a living thing that an audience will get to experience. There's also the responsibility which feels immense. You always want to be true to the author's work, whatever you believe that truth to be, but the responsibility feels magnified when it's the first time the play has been produced.
How many World Premieres have you directed?
A few. Actually the last one was a play Shawn wrote a few years ago - Do Not Hit Golf Balls into Mexico. I calculated because you asked the question so I guess eight before this one and then a few shorter pieces that were part of productions featuring collected work like The Water Project for SLAC and Talking Wales for Utah Contemporary Theatre. One of the new works I directed was a short opera and that was very cool. The composer was very young and I think this was his first produced work.
When I was a student I did an internship with the Royal Court Theatre in London and their focus is really on the development of new work so that was when I was first exposed to the process of working on a new script. I was able to follow the development of scripts from first draft through readings and workshop productions through to fully mounted productions. Probably the most interesting part of this was observing the relationship between playwright and director. Understanding that it wasn't enough just to be appreciative of a writer's efforts but that the director really had a role to play in facilitating the successful development of the play - a lot of listening and asking questions. I have read a lot of new scripts, I'm sure that helps. I had a job when I lived in England where I had to read new plays sent to the theatre (I got paid by the script). I was part of a team and we would then pass the scripts we thought were strong onto the Literary Manager.
I'm awed by the skill of playwrights. They have to craft a story and discover the individual voices of characters, the life of a world and weave that together within an artistic form that has a great number of quite difficult structural parameters. So I have developed a profound respect for the art of playwriting and a fascination with the whole process of theatre making.
Photos
PHOTOS: David Daniels, dav.d photography