Description
Winner of the 2009 Tony Award for Best Play and 2009 Olivier Award for Best New Comedy
SLAC opens its 2011/2012 Season with the best of the best in theatre, bringing this Olivier Award and six-time Tony Award winning comedy centered around two sets of upper middle class parents having a cordial meeting in reaction to a neighborhood brawl between their sons. When rum replaces coffee and fragile egos crack, the conversation goes from civilized to savage.
The New York Times describes God of Carnage as "a satisfyingly primitive entertainment with an intellectual veneer".
When parents parent you on parenting, the only thing left standing is the set.
Cast & Creative Team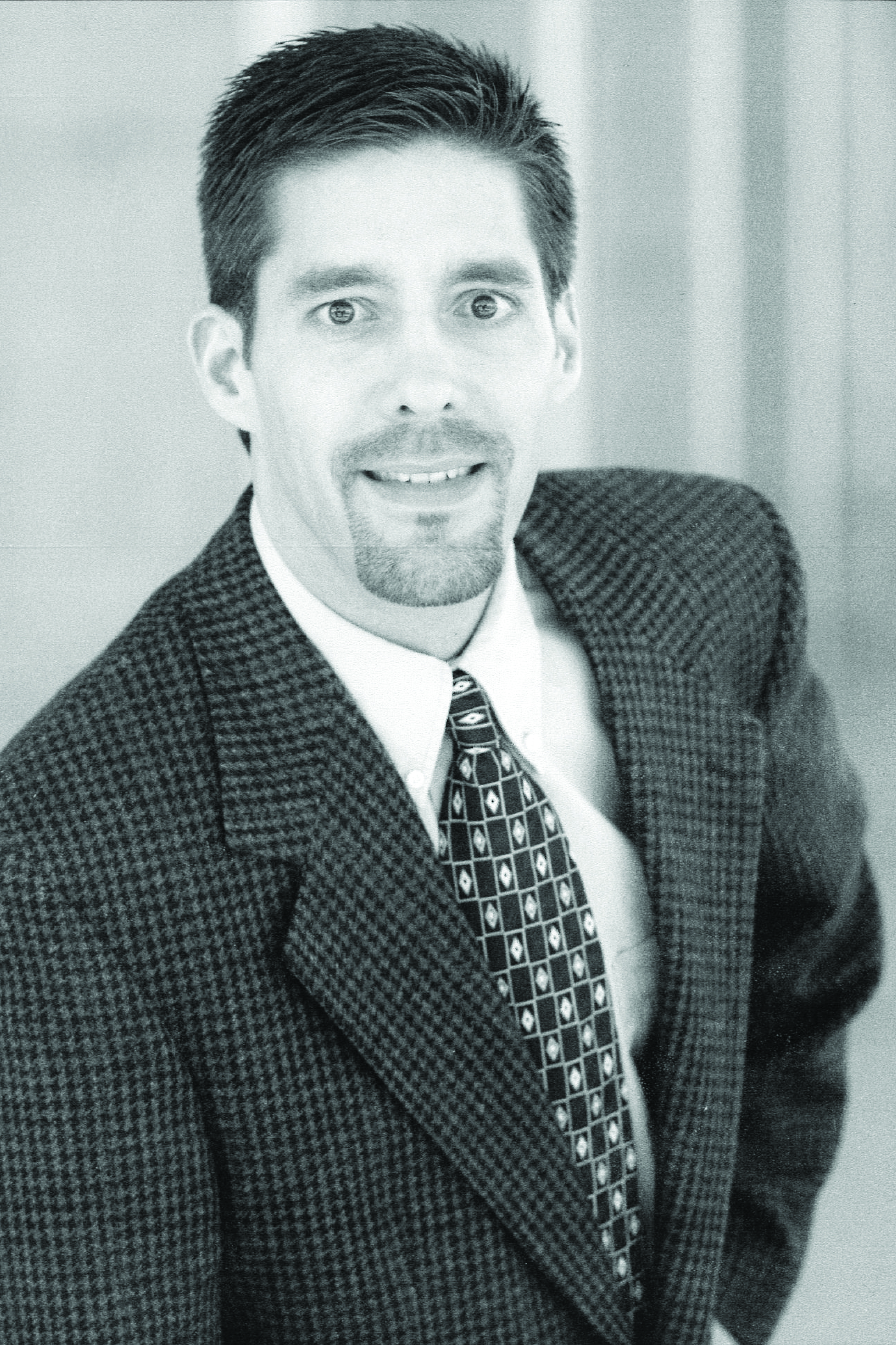 DARRIN DOMAN (Alan Raleigh) is delighted to be back on stage at the Salt Lake Acting Company, having made his SLAC debut as Ben in SATURDAY'S VOYEUR 2005. Subsequent SLAC credits include Charlotte von Mahlsdorf (understudy) in I AM MY OWN WIFE, vocal coach for THE CLEAN HOUSE and multiple appearances in SLAC's New Play Sounding Series—Reader, A MAN ENTERS; Dad, TRENCH COAT IN COMMON; Bart, THE THUGS; Mike, 14 and Reader, MAMMOTH. Darrin has performed on various stages around the valley. He played Cosme McMoon in SOUVENIR for Utah Contemporary Theatre. At the Grand Theatre, he played Eddie, et al, JOHNNY GUITAR; Major Holmes, THE SECRET GARDEN; Spike Spauldeen, SONG OF SINGAPORE; Protean, A FUNNY THING HAPPENED ON THE WAY TO THE FORUM; Shem/Ham, CHILDREN OF EDEN; Wally Ferguson, 1940'S RADIO HOUR; Rufus Pervis, THE PIRATED PENZANCE; Robert Livingston, 1776. Another of Darrin's favorite roles is Agwe-God of Water in ONCE ON THIS ISLAND at the Heritage Theater. He has also performed at the Conference Center Theater (Simon Zealotes, SAVIOR OF THE WORLD). Regionally, Darrin has appeared at the Capitol Theater and Warehouse Theater in Washington State and what was formerly the Pink Garter Theater in Wyoming. International credits include appearances on stages in Russia, Finland, Spain and South Korea. Additionally, Darrin has been musical director for productions of CAPTAIN BREE AND HER LADY PIRATES, HONK! and ONCE ON THIS ISLAND (Youth Theater at the U), YOU'RE A GOOD MAN CHARLIE BROWN—in which he also appeared as Schroeder—and THE KING AND I (Roger's Memorial Theatre). He was also assistant musical direct for CHILDREN OF EDEN (The Grand Theatre) and has credits as pianist for productions of NUNSENSE and INTO THE WOODS. In his "free" time, Darrin sings with the Utah Chamber Artists. He works full-time at the University of Utah Hospital and is pursuing a quest to see the 7 Wonders of the Modern World—5 down, 2 to go. Thanks to all those who helped make this production possible with special thanks to each of you in the audience for being here. Enjoy the show!
NELL GWYNN (Veronica Novak) is so happy to be back on stage at SLAC! She made her SLAC and regional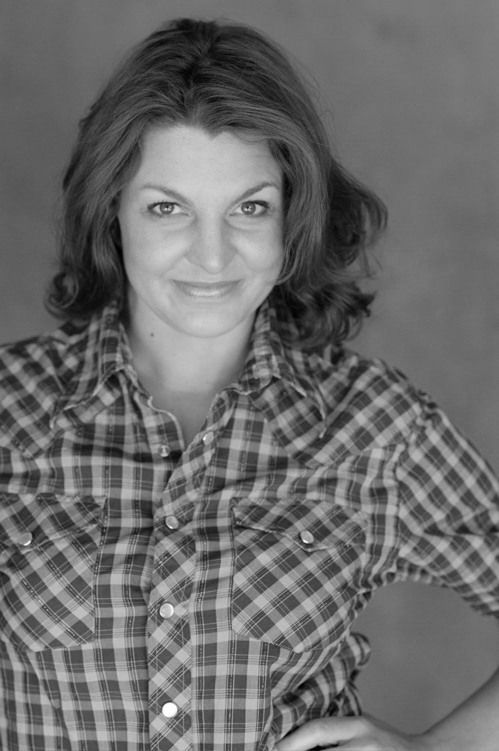 debut last year playing the Angel and others in ANGELS IN AMERICA, and followed that up by playing Ann/Emily in last seasons "The Persian Quarter". NYC credits include; CANDY & DOROTHY (GLAAD New Media Award Winner, Best Off-Off Broadway), KISS & CRY (Innovative Theatre Award Nomination, Best Supporting Actress, GLAAD New Media Award Nomination, Best Off-Off Broadway) COUNSELOR AT LAW (Lucille Lortel Award Winner, Best Revival), THE ORESTEIA, Charles Mee's BIG LOVE, PIECEWORK, and THE BIG FUNK, to name a few. Regional Shakespeare credits include; Beatrice in MUCH ADO ABOUT NOTHING, Mistress Ford in THE MERRY WIVES OF WINDSOR, Adriana in COMEDY OF ERRORS, Celia in AS YOU LIKE IT, Lady Macbeth, Maria in TWELFTH NIGHT and Regan in KING LEAR. She also starred in the short film, "Red Flag", which has been seen at festivals around the country, taking the Audience Award for Comedy at the Palm Springs Film Festival and most recently screening at the SAG Foundations Short Film Showcase in NYC. Many thanks to this creative team & to Dan & Daniela!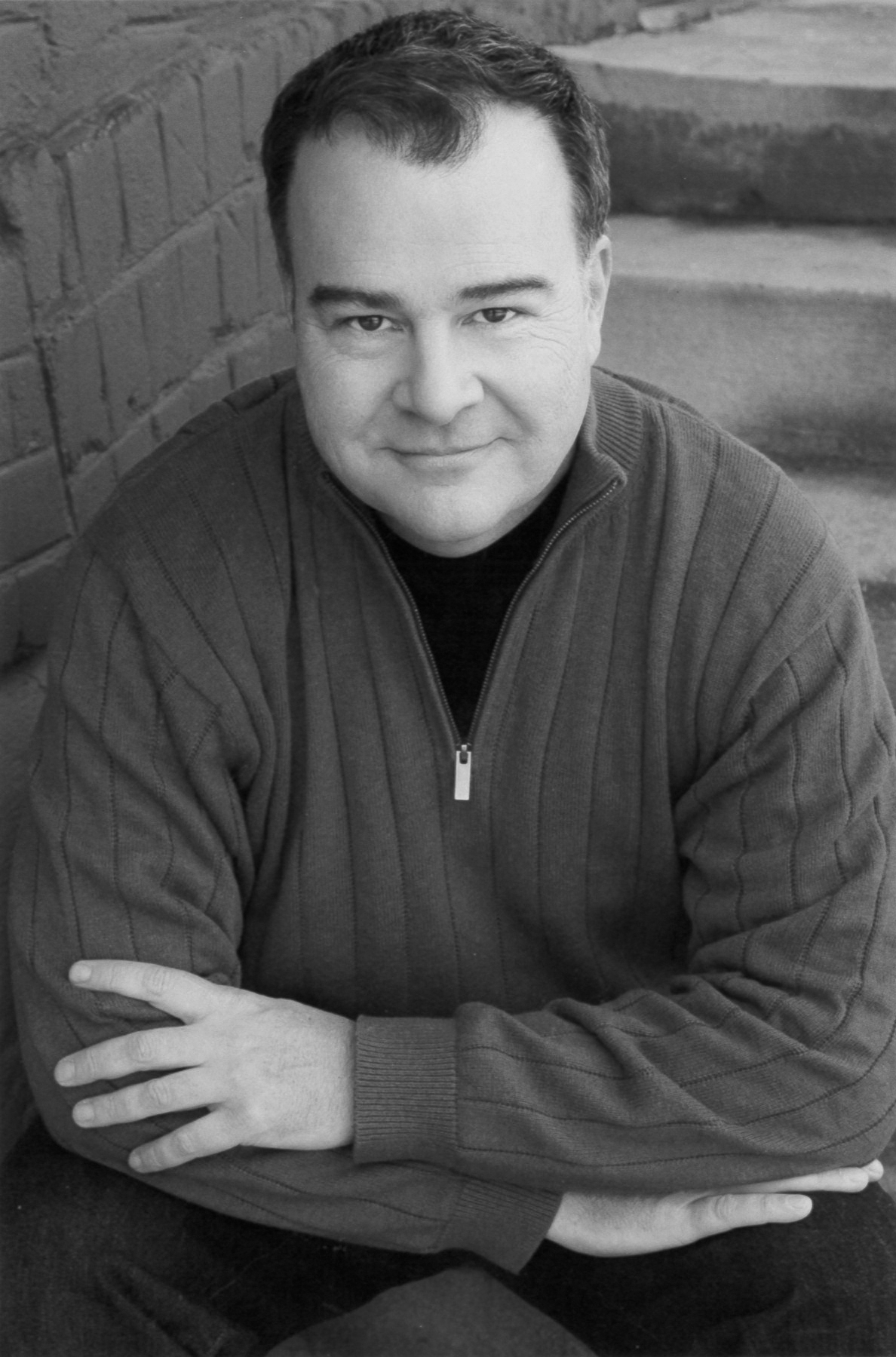 ZACK PHIFER (Michael Novak) is thrilled to be back on the boards again after years of concentrating on filmwork. After graduating from the U of U in the Acting Emphasis Program, he headed to Los Angeles where he appeared in over 150 commercials, 50 television shows and many films. Some favorite projects were "Murphy Brown", "Seinfeld", "Get Shorty" and "Romy and Michelle's High School Reunion". He will be seen in the upcoming film "Constant Companion" shot in Utah. Zack is grateful for SLAC for this opportunity.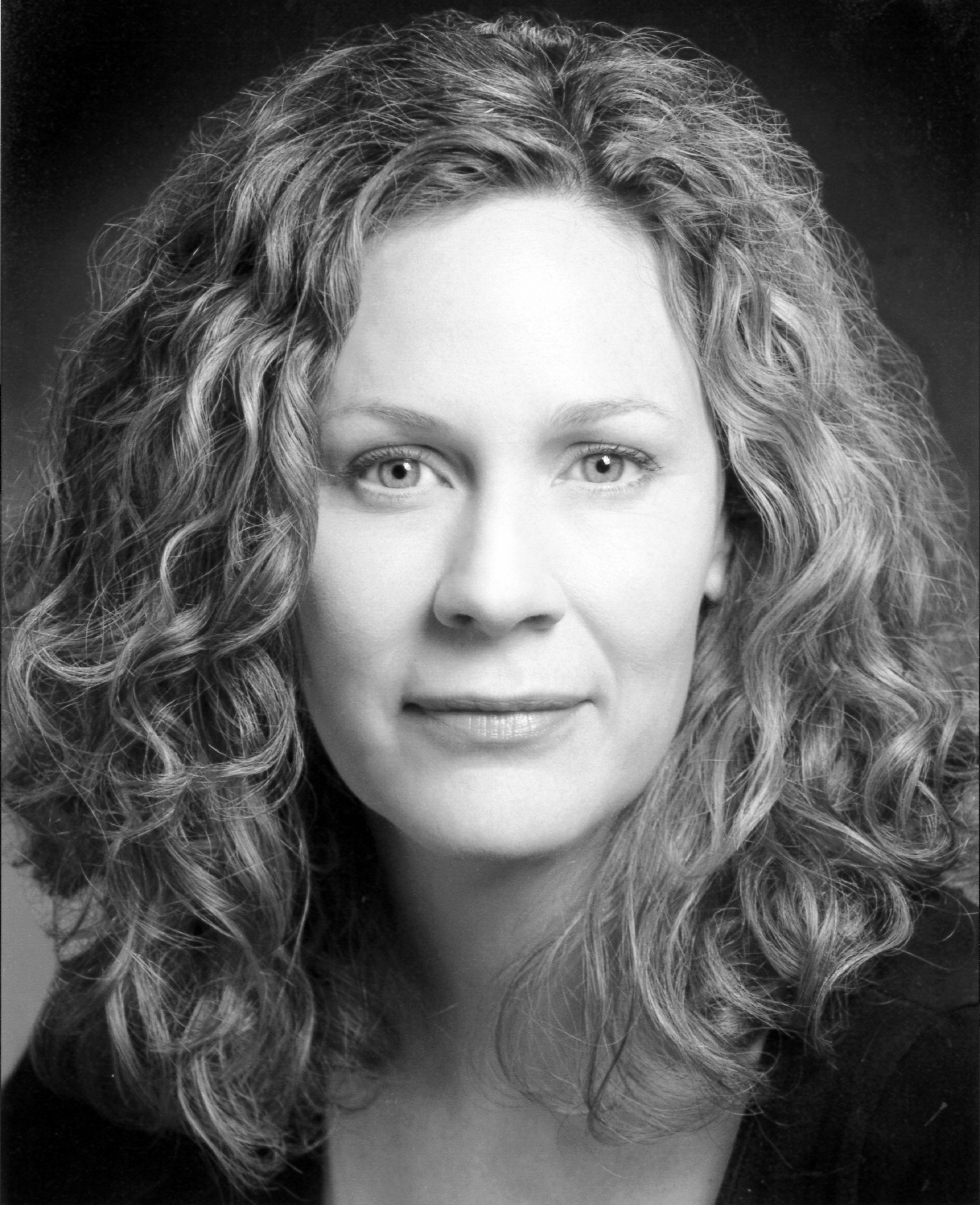 CHRISTY SUMMERHAYS (Annette Raleigh) - is so happy to be back at SLAC! She was seen last season playing Harper in "Angels in America" and is thrilled to be working with another wonderful group of people on another exceptional play. Christy has been an active member of the acting community in Salt Lake for many years enjoying a varied career that includes work in film and television, directing commercials, operas and plays and of course acting with many of Salt Lake's wonderful theaters. She was most recently seen in Plan B's production of "Mesa Verde". New York credits include: Rosalind in "As You Like It" and Foedora in "The Wild Ass's Skin". She received her training at The American Academy of Dramatic Arts. This one's for you Dad.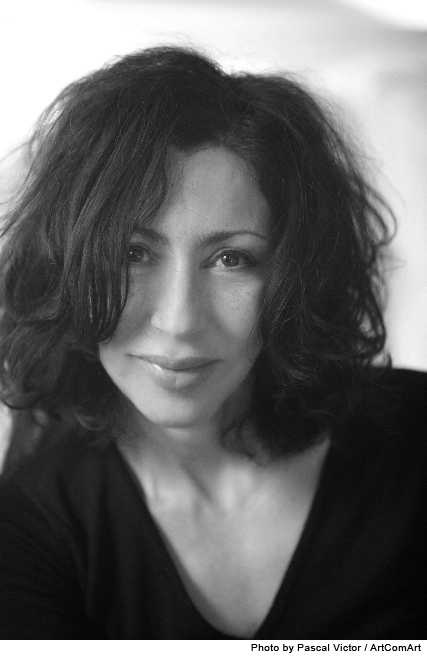 YASMINA REZA (Playwright) is a French playwright and novelist, based in Paris, whose works have all been multi-award-winning, critical and popular international successes, produced worldwide and translated into 35 languages. She has written seven plays (CONVERSATIONS AFTER A BURIAL, THE PASSAGE OF WINTER, "ART," THE UNEXPECTED MAN, LIFE X 3, A SPANISH PLAY, GOD OF CARNAGE, HOW YOU TALK THE GAME) and 6 novels ("Hammerklavier," "Une Desolation (Desolation)," "Adam Haberberg," "Dans la Luge d'Arthur Schopenhauer," "Nulle Part" and "L'Aube, le Soir ou la Nuit (Dawn Dusk or Night)"). Films include: "Le Pique-Nique de Lulu Kreutz," directed by Didier Martiny and "Chicas," written and directed by the author.
CHRISTOPHER HAMPTON (Translator) plays, musicals, and translations have garnered three Tony Awards, two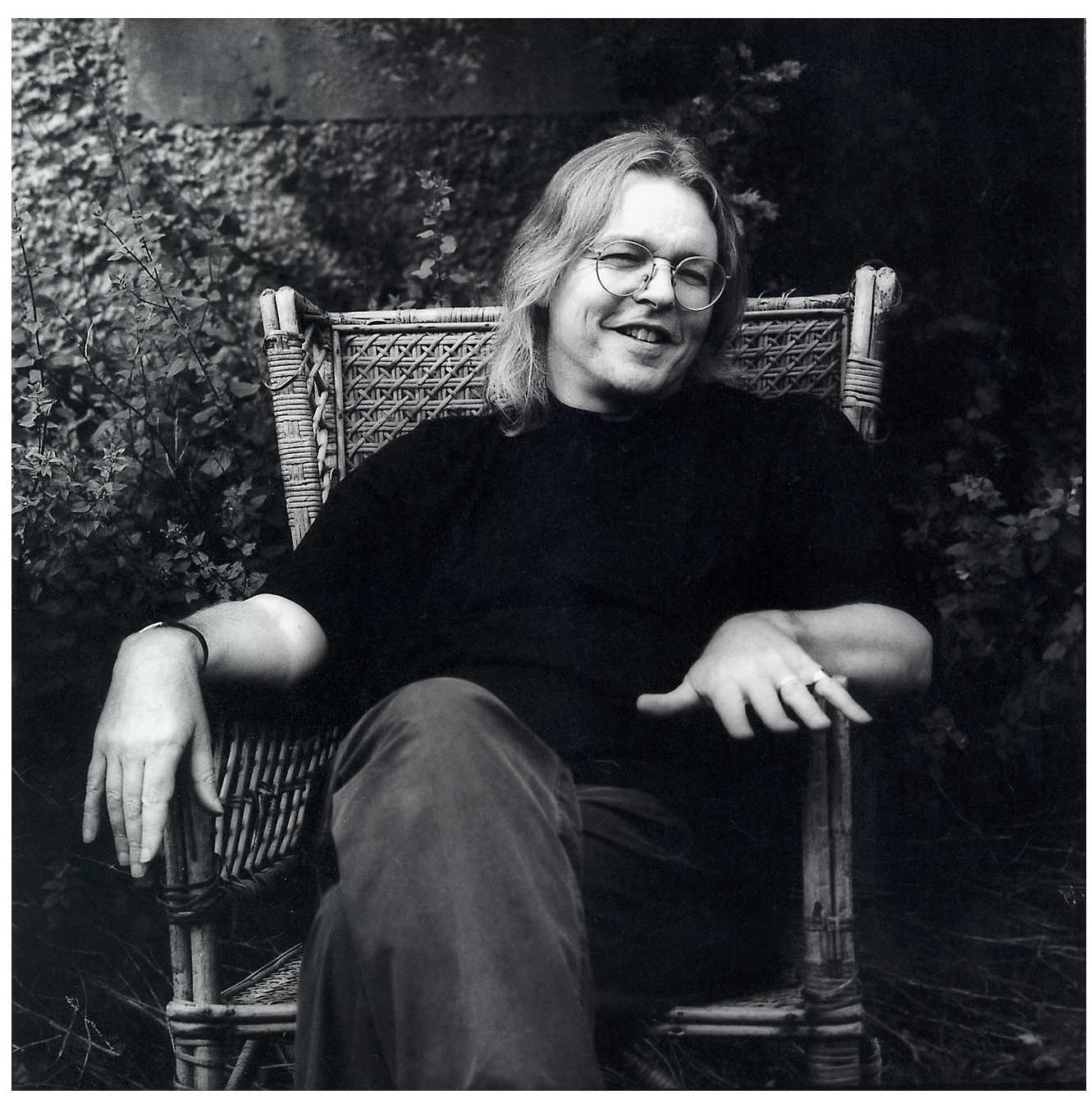 Olivier Awards, four Evening Standard Awards, and the New York Theatre Critics Circle Award. Prizes for his film and television work include an Academy Award, two BAFTAs, a Writer's Guild of America Award, the Prix Italian and a Special Jury Award at the Cannes Film Festival. His plays for the Royal Court include TREATS, SAVAGES, THE PHILANTHROPIST, UNCLE VANYA, TOTAL ECLIPSE, MARYA and WHEN DID YOU LAST SEE MY MOTHER? Other plays include EMBERS, THREE SISTERS, ART, SUNSET BOULEVARD, THE TALKING CURE, ALICE'S ADVENTURES UNDER GROUND, WHITE CHAMELEON, TALES FROM HOLLYWOOD, DON JUAN COMES BACK FROM THE WAR, TALES FROM THE VIENNA WOODS, AN ENEMY OF THE PEOPLE, THE WILD DUCK, HEDDA GABLER, LIFE X 3, TARTUFFE, LES LIAISONS DANGEREUSES, THE UNEXPECTED MAN, and CONVERSATIONS AFTER A BURIAL. Hampton's plays have been performed at the Royal Shakespeare Company, the Almeida, the Royal National Theatre, and both on West End and Broadway. His television credits include "The Ginger Tree," "Hotel du Lac," "The History Man," and "Able's Will." He has written the screenplays for "Atonement," "Imagining Argentina," "The Quiet American," "The Secret Agent," "Mary Reilly," "Carrington," "Total Eclipse," "Dangerous Liaisons," "Wolf at the Door," "The Good Father," "The Honorary Consul," "Tales from the Vienna Woods," and "A Doll's House."
JOHN CAYWOOD (Director) – returns to SLAC after directing Saturday's Voyeur six times, most recently in 2009. Other strange but funny SLAC projects include Batboy: The Musical and Incorruptible. John has spent twenty-one years on staff at the University of Utah, fourteen with Pioneer Theatre Company and seven at Kingsbury Hall. He has directed in most of Utah's professional venues including The Egyptian Theatre Company in Park City where he was artistic director for two seasons, Pioneer Theatre Company, Sundance Summer Theatre, The Grand Theatre, Tuacahn Amphitheatre and Utah Musical Theatre. John appreciates the comedy in God of Carnage due to his most challenging assignment to date: four year old daughter Presley Jo.
JAMES M. CRAIG (Lighting Design) - has designed the lighting for 40+ shows at SLAC since 1997, most recently for SATURDAY'S VOYEUR 2011, CIRCLE MIRROR TRANSFORMATION, BOOM, ANGELS IN AMERICA, and CHARM. James has also designed lights for Plan-B Theatre, Utah Contemporary Theatre, Utah Musical Theatre, The Egyptian Theatre Company, Peery's Egyptian Theatre, Odyssey Dance Theatre, The Grand Theatre, Weber State University, The Emily Company, Georgia Shakespeare Festival, Virginia Stage Company, The Generic Theatre, Little Theatre of the Rockies, U of U Youth Theatre, U of U Lyric Opera Ensemble, Coachella Valley Theatre and Theatre Inc. Currently James is the Technical Director for the Park City Performing Arts Foundation. James holds a B.S. in Theatre from Weber State University, and is a member of United Scenic Artists Local 829. Find out more at http://about.me/jamesmcraig.
K.L. ALBERTS (Costume Design) - is in his 14th season with the Salt Lake Acting Company. Favorite productions include ANGELS IN AMERICA, PART 1: MILLENNIUM APPROACHES, GO, DOG. GO!, BILLION DOLLAR BABY, MOONLIGHT AND MAGNOLIAS, I AM MY OWN WIFE, RABBIT HOLE, THE BEAUTY QUEEN OF LEENANE, THE BEARD OF AVON and GROSS INDECENCY. For Pioneer Theatre Company, K.L.'s designs include WHITE CHRISTMAS, 42ND STREET, MISS SAIGON, THE PRODUCERS, LES MISERABLES, METAMORPHOSES, RAGTIME and the world premieres of LAUGHING STOCK and DUMAS' CAMILLE. For Meat and Potato Theatre K.L. has designed INFANTRY MONOLOGUES and SHADOWS OF THE BAKEMONO and for the Utah Shakespearean Festival K.L. has designed GREAT EXPECTATIONS-THE MUSICAL, AH WILDERNESS!, HAY FEVER, THE MATCHMAKER and FIDDLER ON THE ROOF.
JOSH MARTIN (Sound Design) – is delighted to be designing GOD OF CARNAGE. Most recently he co-designed SATURDAY'S VOYEUR 2011. In addition, he is the Master Electrician here at the Salt Lake Acting Company.
SANDRA SHOTWELL (Dialect Coach) is a professional actress and dialect coach She received an M.F.A. in Acting from The American Conservatory Theater in San Francisco, an Advanced Diploma in Voice and Speech from the Central School of Speech and Drama in London, and is a Certified Laban-Bartenieff Movement Analyst. She is very pleased to return to SLAC after dialect coaching last season's THE PERSIAN QUARTER. She has dialect coached for Pioneer Memorial Theatre, including: BLACK COMEDY, TWELVE ANGRY MEN, Charles Morey's THE YELLOW LEAF, HUMBLE BOY, VERTICAL HOUR, THE DEAD, THE REAL THING, DANCING AT LUGHNASA, ROUGH CROSSING, PICASSO AT THE LAPIN AGILE, CRIPPLE OF INISHMAAN, PLAYBOY OF THE WESTERN WORLD, LAST NIGHT AT BALLYHOO, O PIONEER!, and ST JOAN. Her film-television acting credits include Touched by an Angel, Night Sins, The Long Road Home, Detention High, The Luck of Irish and Anya's Bell, and she is the voice of TRAX for the north-south line. Sandra is a professor with the University of Utah Department of Theatre, teaching acting, voice, speech, text, and dialects, and she loves being a foster "mom" for dogs with the Humane Society of Utah.
JANICE JENSON (Stage Manager) is excited to be returning to Salt Lake Acting Company after Stage Managing SATURDAY'S VOYEUR and CIRCLE MIRROR TRANSFORMATION. ASM credits include THE LEGEND OF TIMPANOGOS, (Utah Regional Ballet), CINDERELLA, MY FAIR LADY, & 42ND STREET (Tuacahn), and MESA VERDE (Plan-B). Stage management credits include: TICK, TICK...BOOM!, REEFER MADNESS, A NEW BRAIN, THE BEST LITTLE WHOREHOUSE IN TEXAS (Dark Horse), SAM I WAS (SLAC Fringe Festival), HAIR, FAME, THE AWESOME 80'S PROM, RENTED CHRISTMAS, and DANNY AND THE DEEP BLUE SEA (Egyptian). She is a graduate of BYU and was selected as a USITT 2008 Stage Management Mentee, where she stage managed The History of Drag.
Press & Reviews