Description
And of course, no SLAC season would be complete without SATURDAY'S VOYEUR, created by Allen Nevins & Nancy Borgenicht, two of Salt Lake City's most celebrated playwrights, and directed and choreographed by Cynthia Fleming. SATURDAY'S VOYEUR 2015 will shake up Salt Lake June 24 – August 30, 2015. This annual musical satire connects SLAC to the community like nothing else. SLAC is the only theatre company in the nation that presents a new play written for us, about us, each year.
This always hilarious look at all things Utah takes place in the Upstairs Theatre arranged to accommodate floor tables, high-top tables and a skybox for devoted fans and a few Voyeur virgins. Bring your picnic and join SLAC for any incredible evening. Performances take place Wednesday through Saturday at 7:30 p.m. and Sundays at 1 p.m. and 6 p.m. We will also have one Tuesday performance on August 18th and one Saturday Matinee at 2:00 p.m. on August 29th.
Cast & Creative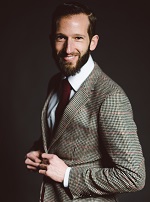 Alexis Baigue
Alexis returns for her 15th summer in SATURDAY'S VOYEUR 2015. Other credits: GOODNIGHT DESDEMONA (GOOD MORNING JULIET), ANGELS IN AMERICA: MILLENNIUM APPROACHES, HOW I BECAME A PIRATE, staged readings MOTHER COLLEGE, THE LIVELY LAD, BUNBURY, THE CANCER DIARIES, CHARM, PROPHETS OF NATURE, ANGELS IN AMERICA: PERESTROIKA, HARBUR GATE (S.L.A.C.), ONE MAN, TWO GUVNORS (Pioneer), DEAR WORLD (Sundance Summer Theatre), BEYOND THERAPY, THE SEX HABITS OF AMERICAN WOMEN (Pygmalion), THE BOYS IN THE BAND (Wasatch), SURFIN' SAFARI (Desert Star), JACQUES BREL IS ALIVE AND WELL AND LIVING IN PARIS (TheatreWorks West), ANASTASIA (StageRight), WIT (Emily Company), NO EXIT (SallyFourth), SUMMER AND SMOKE, CABARET, RHINOCEROS, QUEEN CHRISTINA, ANTIGONE, THE RIMERS OF ELDRITCH (University of Utah), YOU CAN'T TAKE IT WITH YOU, THE TREE OF LACE (Salt Lake Community College); staged readings: THE UNDERPANTS, THE VIOLET HOUR, THE LAST SUNDAY IN JUNE, (Utah Contemporary Theatre), RECTUM! and CUP (First Unitarian); films: SLOW MOE, SINGLE TRACKS, 12 DOGS OF CHRISTMAS: GREAT PUPPY RESCUE; television: GRANITE FLATS, Utah's Own, and Yes Utah commercials. http://mormon.org/Alexis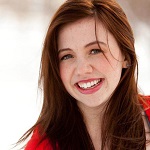 Jenessa Bowen
Jenessa is back for her 5th production at SLAC! She was last seen on SLAC's stage as Mouse and Young Frog in A YEAR WITH FROG AND TOAD. More SLAC credits include; Gayle God-zicka & Dead Docent in SATURDAYS VOYEUR 2014, Thing 2 in THE CAT IN THE HAT, and Sister Docent in SATURDAYS VOYEUR 2013. Other past credits include; Ruby in SHELTER (Off-Broadway debut), Little Red in INTO THE WOODS (Centerpoint Legacy), Natalie in NEXT TO NORMAL (Ziegfeld Theatre), Adelaide in GUYS AND DOLLS (Ziegfeld), Annabel Glick in LUCKY STIFF (WSU), Sara in PICNIC AT HANGING ROCK (WSU), Jolene in DIRTY ROTTEN SCOUNDRELS (Centerpoint & Ziegfeld), Peggy Swift in FATHER OF THE BRIDE (Hale Centre Theatre), Erin in RING OF FIRE (Dark Horse Theatre Co.), Mary Lennox in THE SECRET GARDEN (Rodgers), Anybodys in WEST SIDE STORY (Rodgers), Adele in JANE EYRE (HCT), and Lulu in NUPTIALS (HCT). Jenessa has earned her Bachelors of Science in Musical Theatre from Weber State University, and is currently pursuing a Pharmacy Technician License at the DATC. "Many hugs and kisses to all my loved ones, and to my 2nd family, SLAC, for the joy and passion each of you bring into my life... Now enough sap- bring on the vulgarity!!!"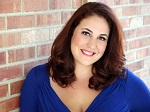 Olivia Custodio
Olivia feels incredibly #blessed to be returning for her second VOYEUR. You may have recently seen her as Domina in A FUNNY THING HAPPENED ON THE WAY TO THE FORUM (University of Utah), Eunice in A STREETCAR NAMED DESIRE (Radical Hospitality Theater), or as the understudy for Sue Mengers in I'LL EAT YOU LAST (Salt Lake Acting Company). Audiences rave nationwide that Olivia is "inappropriate" and "perverted", not to mention "someone you should not entrust your children to." Because Olivia is very fancy and well-bred, she has sung leading roles in such operas as LA VOIX HUMAINE, HANSEL AND GRETEL, and FALSTAFF. Olivia received her Master of Music from the University of Utah and her BFA from Carnegie Mellon University. She would like to take a moment to thank her biggest inspiration, all pugs everywhere, for their constant support. God bless SLAC and you, drunken patron, for making SATURDAY'S VOYEUR a place for this actress to spread her irreverent wings and fly!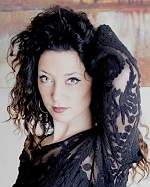 Elena Dern
Elena is thrilled to be spending another summer doing VOYEUR! Most recently, she was seen in SLAC's production of TWO STORIES as Melinda and has worked as Assistant Choreographer for SATURDAY'S VOYEUR 2013/2014. Other SLAC credits include Sally in CAT IN THE HAT, BLOODY BLOODY ANDREW JACKSON, and SATURDAY'S VOYEUR 2012. Favorite roles include Diana in The Egyptian Theatre's production of A CHORUS LINE, Madelaine True in WILD PARTY and Gwen Landis in FIFTH OF JULY in Studio 115, ensemble in HAIR and THE ROCKY HORROR SHOW, and Raymonde in A FLEA IN HER EAR at the Babcock Theatre. Elena is a graduate of the Actor Training Program at the University of Utah and is a member of local dance troupe ArtsofChaos. She thanks her family and friends for their never ending support!!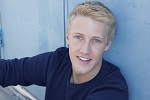 Aaron Eskelson
Aaron is thrilled to be making his Voyeur Debut! He is currently pursuing his BFA in Musical Theatre at the University of Utah. Aaron was most recently seen as Protean III in A FUNNY THING HAPPENED ON THE WAY TO THE FORUM at the Babcock Theatre as well as Lagoon's SIMPLE JOYS and FRIGHTMARES. Favorite past roles include: SEVEN BRIDES FOR SEVEN BROTHERS (Gideon) BEAUTY AND THE BEAST (Lumiere) HELLO, DOLLY! (Ambrose) HAPPY DAYS (Richie Cunningham). Aaron is grateful for this opportunity and thanks his Heavenly Father for this calling. He would also like to thank his friends and family for their continuous support.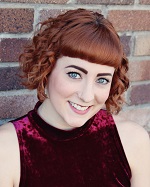 Camille Evans
This is Camille's first production with Salt Lake Acting Company and couldn't be more excited to be a part of SATURDAY'S VOYEUR 2015! She has recently finished her degree at the U of U with a BFA in musical theatre and is thankful to have been part of such a beautiful college experience. Her recent stage appearances include GODSPELL (U of U Studio 115), FAME (The Grand), ONCE UPON A MATTRESS (Babcock Theatre), SPRING AWAKENING (Babcock Theatre) and THE WILD PARTY (U of U Studio 115). She hopes to move to New York in a year or two and try Broadway, and hopes one day she can have a dancer's body as rockin' Cynthia's! #goals Thanks to Brad, and her friends and family for their love and support, and thank you SLAC for this opportunity!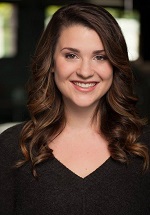 Anna Harris
Anna is incredibly excited to be a "Voyeur Virgin" this summer. Anna received her BFA in acting from Cornish College of the Arts in Seattle, Washington in May 2014. Favorite past roles include: THE SECRET GARDEN (Lily Craven) THE LAST FIVE YEARS (Cathy) RENT (Maureen) BYE BYE BIRDIE (Rosie) SUMMER BRAVE (Mrs. Potts) BAT BOY THE MUSICAL (Ron Taylor). Anna would like to thank her gracious parents, Ted & Dona, for their constant support.
Justin Ivie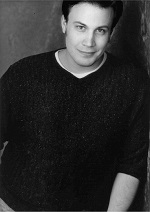 Justin Ivie is a proud member of Actors' Equity who is thrilled to return to the SATURDAY'S VOYEUR family for 2015. This is Justin's seventh VOYEUR. He has also appeared at SLAC as Jones in TOO MUCH MEMORY, and he recently directed SLAC's readings of GRANT & TWAIN and BANG-BANG (PAUSE) BANG. His many acting credits include appearances with Pioneer Theatre Company, Utah Musical Theatre, Egyptian Theatre Company, Old Lyric Repertory Theatre and many other others - both locally and in Chicago. This spring, Justin appeared in DRIVING MISS DAISY for Walk-Ons, Inc. – a production which he also directed, designed and co-produced. Wearing his director's cap, Justin has staged three seasons of The Senior Theatre Project - which tours short plays (written by, for, and about seniors!) to community senior centers and residence facilities. He has also directed Arthur Miller's THE PRICE for The Other Side Players and JACOB MARLEY'S CHRISTMAS CAROL for OurSpace Theatre Company. A Weber State alumnus, Justin earned his MFA in Acting at Northern Illinois University. He has taught theatre and communications at LDS Business College, NIU, Triton College, and Weber State. Justin also designs scenery, props and theatrical masks, writes an occasional play, and sometimes even plays his banjo (when he's pretty sure no one is listening).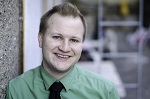 Eb Madson
Eb is incredibly excited to be returning for his third VOYEUR. Eb started his acting career as an improv actor when he was sixteen performing with local improv troupes Quick Wits, Laugh Match, 3.2 improv, Off the Cuff, and is original founding member of Off the Wall Improv & Improv Against Humanity in Ogden. Eb went on and received his BFA from the University of Utah Actor Training Program (Go Utes). He continued to get his Master's in Make Believe (MFA) from Ohio University. Upon graduating moved to New York where he lives today. In 2012 Eb received the James Whitmore Award for his work with the Peterborough Players in New Hampshire. This last year he has worked on several projects, including a web series "Happy Hour Feminism" starring Anna Fishbeyn. Favorite past roles include: SATURDAY'S VOYEUR (Moroni, Mike Lee,Gayle, Elder, Baden), WAR IS F#CKING AWESOME (Hitler, Bean, Brit), STUART LITTLE (Stuart Little), MUCH ADO ABOUT NOTHING ( Dogberry), THE SEAGULL (Treplev), THE CHERRY ORCHARD (Yepikhodov), BALTIMORE WALTZ (The Third Man), MAN=MAN (Gayly Gay), THE CRIPPLE OF INISHMANN (Johnny Pateen), ANCESTRAL VOICES (Timmy), YOU'RE A GOOD MAN CHARLIE BROWN (Charlie Brown), and DOG SEES GOD (CB). Eb would like to thank his Mom and Dad, as well as Meg, Amber, Zac and Shea for all their love and support. I couldn't do this without you guys. To learn more about Eb you can visit his Web page at ebmadson.com.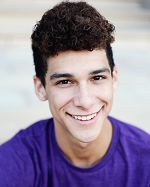 Terry Lee McGriff
Most recently seen performing for younger audiences in SLAC's children's show, A YEAR WITH FROG AND TOAD, Terry is thrilled to be back on the SLAC stage to pop his VOYEUR cherry in front of some more mature audiences! Other credits include THE COLOR PURPLE (Wasatch Theatre Company), SPRING AWAKENING (Midvale Mainstreet Theatre), and AVENUE Q (Babcock Theatre). He'd like to thank his husband, Jaten, and his puppy, RuPaul Lee. Oh! And Beyonce. ALWAYS Beyonce.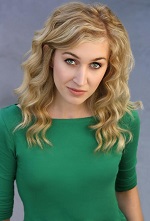 Erica Renee Smith
Erica is thrilled to be a part of SATURDAY'S VOYEUR for the first time! She spent the last few months doing shows at Desert Star Playhouse, most recently seen as Eliza in PIRATES OF THE SCARIBBEAN. She also has performed at Midvale Main Street Theatre in Utah. She hails from Arizona and holds a BFA in Musical Theatre from the University of Arizona. Thanks to friends and family for love and support.
Robert Scott Smith
Robert Scott Smith's NYC credits include KEEPING ISHMAEL (Workshop); PERICLES (SLANT); and the co-development of Roger Benington's new work, MORMON BIRD PLAY. SLC acting credits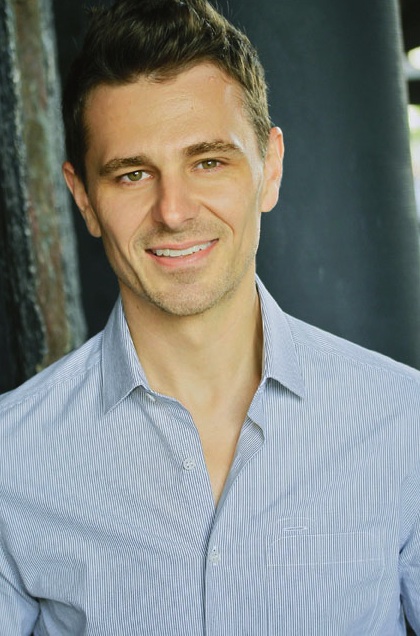 include Rapture BLISTER BUN, GOOD PEOPLE, CHARM (World Premiere), SWIMMING IN THE SHALLOWS, SIX YEARS, BIG LOVE, BATBOY: THE MUSICAL, and GROSS INDECENCY (Salt Lake Acting Company); CRUCIBLE (Pioneer Theatre Company); SHHH! BURLESQUE, PAINS OF YOUTH, and SANTALAND DIARIES (Tooth and Nail Theatre); OUR TOWN (The Grand Theatre); MOCKINGBIRD (Pygmalion); and BASH (Plan-B). Film and TV credits: Wildlife, Blessing, Animae, Guiding Light. Print: The Unfortunate Moment of Misunderstanding (Jim Fiscus). Robert Scott is the Founder and Co-Artistic Director of Flying Bobcat Theatrical Laboratory. Productions include a collaboration with the SLC Men's Choir LOST IN THE WOODS a theatrical concert at The Masonic Temple; a collaboration with choreographer Charlotte Boye-Christensen, NOW-ID and NYC Playwright Troy Deutsch to create FEAST a site-specific performance at The Great Saltair. And at The Leonardo he created the POPUP@LEO program where he co-created and performed in SENSES 5, LOVE, and MIND OVER MATTER. Robert Scott is currently an adjunct instructor for the Department of Theatre at the University of Utah. Education: MFA Old Globe Theatre San Diego; BFA Actor Training Program University of Utah.
Hayden Warzek
Fresh off his rookie year in SATURDAY'S VOYEUR 2014, Hayden is excited to return to Salt Lake Acting Company as a veteran for the 2015 summer of SATURDAY'S VOYEUR! He is currently studying Strategic Communication, Business and Entrepreneurship at the University of Utah, while being a part of SLAC's staff and working as an assistant at McCarty Talent Agency. A few of Hayden's favorite things are good music, good wine, and long walks on the beach. He would like to thank his friends, parents, George W. Bush, Dale Earnhardt Jr, Senate Majority Leader Mitch McConnell and the GOP for their continued support... Hope everyone enjoys the show and takes a drink after reading this!
ALLEN NEVINS (Playwright, Lyricist)
Allen has been writing for SATURDAY'S VOYEUR the last 24 years. He came to the Salt Lake Acting Company in 1989 as the Literary Manager and in 1990 he formed a writing and business partnership with Nancy Borgenicht. In 1993, their partnership, Saturday's Voyeur, Inc., became the management company and the Executive Producers of the Salt Lake Acting Company, for which they received the UAF Mayors Award for the Performing Arts and also the Governor's Award for the Arts. As Executive Producers they expanded and re-built the Upstairs Theatre, designed and built the Chapel Theatre as an alternative performing space, unionized SLAC's acting pool and re-instituted SATURDAY'S VOYEUR as the annual summer fundraiser for the Salt Lake Acting Company. After 35 years SATURDAY'S VOYEUR remains an outlet for discourse, dissent, irreverent humor, cheap shots at elected officials; and of course, political incorrectness in all its forms.
NANCY BORGENICHT (Lyricist)
Nancy has been part of Salt Lake Acting Company since 1974. She served as Co-Executive Producer with Allen Nevins from 1993-2005 and as Interim Executive Producer for the 2009-2010 Season. She received the Mayor's Award for the Arts in 1999 and accepted, for SLAC, the Governor's Award for the Arts in 2001. Her directing credits for SLAC include ANGELS IN AMERICA, WHITE MAN DANCING, OLEANNA, WOMEN AND WALLACE, CABBIES, COWBOYS ANDTHE TREE OF THE WEEPING VIRGIN, and SATURDAY'S VOYEUR from 1993 to 2003. She conceived and created SATURDAY'S VOYEUR in 1978.
CYNTHIA FLEMING (Director, Choreographer, Executive Producer)
Cynthia has been in the world of dance and theatre professionally for over 35 years, during which time she performed in the Broadway, national and International companies with A CHORUS LINE. In 1978 as a U of U Theatre student, her performing relationship with SLAC began. Since 1995 she has worn many hats at SLAC, including Choreographer, Director, Box Office Manager and Director of Audience Services. She conceived and created the position of Director of Communication and Audience Development and assembled the communication team to generate a renewed energy and excitement about the theatre before taking on her current position as Executive Producer. Cynthia remains a working artist in the theatre and has choreographed SATURDAY'S VOYEUR for 16 years and directed the musical for five years. She has choreographed many SLAC productions including THE PERSIAN QUARTER; GO, DOG. GO!; BAT BOY THE MUSICAL; AND WATER LILIES from CABBIES; COWBOYS; and THE TREE OF THE WEEPING VIRGIN. Cynthia is proud to serve SLAC and its mission to develop and produce vital new work.
KEVIN MATHIE (Composer/Arranger, Musical Director, Additional Lyrics, Keyboards)
Kevin is currently the resident Musical Director at the Grand Theatre. His recent directing and conducting credits include the U.S. Premier of Monty Python's new show NOT THE MESSIAH, INTO THE WOODS, LA CAGE AUX FOLLES, XANADU, WIZARD OF OZ, URINETOWN, THE MARVELOUS WONDERETTES, OLIVER, SCHOOLHOUSE ROCK LIVE!, MUSICAL OF MUSICALS THE MUSICAL, CABARET, and MY FAIR LADY, only to name a few. This is also his tenth SATURDAY'S VOYEUR. As a composer for theatre, Kevin has produced complete original vocal scores for SHEAR LUCK (book/lyrics by Brenda Cowley), RUMPELSTILTSKIN (book/lyrics by Dana Keiter), JACK AND THE BEANSTALK (book/lyrics by Dana Keiter), and Intermountain Heath Care's LIVE WELL (co-written with Eric Jensen and Robin Wilks-Dunn) that tours schools throughout Utah. He has also written incidental scores for Salt Lake Acting Company's TWO- HEADED and VOICES IN THE DARK, The Grand Theatre's MISS EVERS' BOYS, and OUR TOWN, and Weber State University's DANSE MACABRE. Kevin also writes for film/tv, including arranging and musically directing a special comedy song for the Showtime special Larry Wilmore's "Race, Religion, and Sex in Utah." Kevin is a member of the Dramatists Guild.
KEVEN MYHRE (Set Design, Costume Design, Executive Producer)
Keven received the Mayor's Artists Award in the Performing Arts in 2009. He was awarded the 2008 City Weekly Award for directing THE CLEAN HOUSE and MOONLIGHT AND MAGNOLIAS at Salt Lake Acting Company. His other directing credits at SLAC include GRANT & TWAIN, BLOODY BLOODY ANDREW JACKSON, RED, ANGELS IN AMERICA: PARTS I & II, THE OVERWHELMING, RABBIT HOLE, I AM MY OWN WIFE, BAD DATES, KIMBERLY AKIMBO, GOING TO ST. IVES, WATER LILIES, THE MEMORY OF WATER, TWO-HEADED, THE BEAUTY QUEEN OF LEENANE, GROSS INDECENCY: THE THREE TRIALS OF OSCAR WILDE, C'EST MOI in MERE MORTALS and THREE DAYS OF RAIN. Keven has designed all of SLAC's sets and many of the costumes for the last 18 years. He has also designed 16 sets for The Grand Theatre. He designed sets for ACCORDING TO COYOTE, WEST SIDE STORY, CROW AND WEASSEL, and SOUTH PACIFIC at Sundance Theatre. His designs have also been seen at Pioneer Memorial Theatre, Utah Musical Theatre, Egyptian Theatre, Kingsbury Hall and the Babcock Theatre. His work for the Utah Arts Festival includes site design for the 20th anniversary. He received a BFA from the University of Utah and a MFA in Theatre from the University of Michigan.
Press & Reviews
Photo Gallery
Green Room Gallery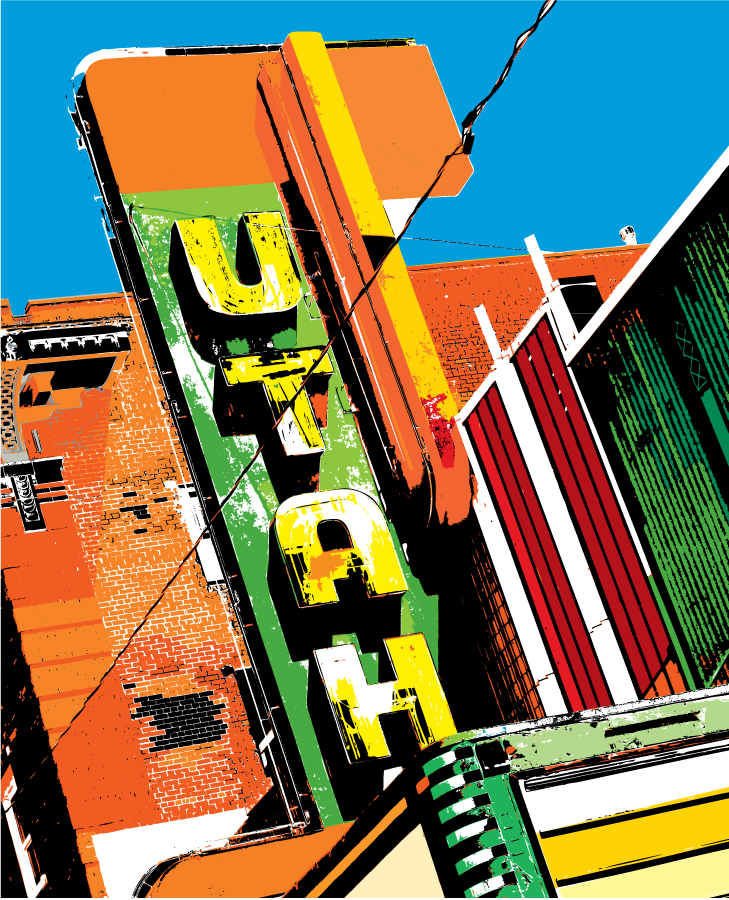 Our Green Room Gallery is a collective endeavor between community and artists. This space allows us to offer a variety of diverse visual perspectives from local artists. In keeping with SLAC's mission to nurture our local, creative community, we celebrate these reinforcements born between the visual and performing arts. All sales go directly to the exhibiting artist.
During the run of SATURDAY'S VOYEUR 2015 we are pleased to present the work of Pretty Little Pixel, by Stephanie Swift. Born and raised in Omaha, Stephanie discovered her love for old signs and buildings and the importance of keeping a record of them before they disappear. Stephanie moved to California where she studied graphic design, and developed her uniquely bold and vibrant style. She later moved to Texas and Salt Lake, cataloging the sites that make these places special. Her work has been in the Utah Arts Festival, Omaha Arts Festival, and the Fort Worth Main Street Arts Fest, as well as various galleries.
Much like SATURDAY'S VOYEUR, Stephanie's work takes things that are quintessentially Utahan and flips them on their head. Her bright and vibrant images, created through digitally altered photography, take the familiar and turn up the volume. By drawing from the architecture that surrounds a community she takes ephemeral memories and turns them into matter. "I have had people buy my prints to give to their dads because he took them to Bill and Nada's, or they went to Snelgrove's when they were kids, and not to mention the MANY, MANY misadventures at Coachman's and Bar-X," says Stephanie. In this way her work acts as more than a reminder of the aesthetic qualities that a building or sign may posses, and become a marker of the memories that form around them.
{/sliders}