Description
The 2013/14 Season will close with the biggest summer party in Utah – SATURDAY'S VOYEUR by Allen Nevins & Nancy Borgenicht. Celebrating its 36th Anniversary, SATURDAY'S VOYEUR will once again be a voice for liberals in Utah. This funny, raucous, truly unique, musical satire written for us and about us will give Utahns a place to laugh and love living in Utah.
The language is often crude; and the cast antics are bawdy at best, lewd when it gets better. This always hilarious look at all things Utah takes place in the Upstairs Theatre arranged to accommodate floor tables, high-top tables and a skybox for devoted fans and a few Voyeur virgins. Bring your picnic and join SLAC June 25 – August 31, 2014. Performances take place Wednesday through Saturday at 7:30 p.m. and Sundays at 1 p.m. and 6 p.m.
This production is for mature audiences only.
Cast & Creative Team
AUSTIN ARCHER* This will be Austin's fifth appearance in SATURDAY'S VOYEUR and his third time as "Nephi". Past SLAC credits: DR. SEUSS'S THE CAT IN THE HAT, CLICK, CLACK, MOO: COWS THAT TYPE, BLOODY, BLOODY ANDREW JACKSON, HOW I BECAME A PIRATE, and TOO MUCH MEMORY. Other regional Credits: A FEW GOOD MEN, MUCH ADO ABOUT NOTHING (Pioneer Theatre Company).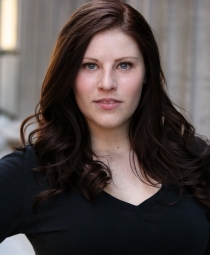 ANGELA CHATELAIN AVILA* is beyond thrilled to be performing for the first time here at SLAC. Recently, she has been seen as an ensemble member in SWEET CHARITY and ELF: THE MUSICAL at Pioneer Theatre this season. Angela has performed with many theaters in the Salt Lake Valley including The Grand Theatre and Hale Center Theatre. She also spent 5 1/2 years working as a singer/dancer for Royal Caribbean Cruise Lines. Much love and thanks to William.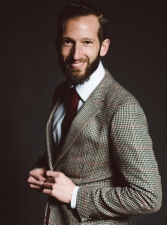 ALEXIS BAIGUE returns for his 14th summer in SATURDAY'S VOYEUR 2014. Other credits: GOODNIGHT DESDEMONA (GOOD MORNING JULIET), ANGELS IN AMERICA, HOW I BECAME A PIRATE, staged readings MOTHER COLLEGE, THE LIVELY LAD, BUNBURY, THE CANCER DIARIES, CHARM, PROPHETS OF NATURE (SLAC), DEAR WORLD (Sundance Summer Theatre), BEYOND THERAPY, THE SEX HABITS OF AMERICAN WOMEN (Pygmalion), THE BOYS IN THE BAND (Wasatch), SURFIN' SAFARI (Desert Star), JACQUES BREL IS ALIVE AND WELL AND LIVING IN PARIS (TheatreWorks West), ANASTASIA (StageRight), WIT (Emily Company), NO EXIT (SallyFourth), SUMMER AND SMOKE, CABARET, RHINOCEROS, QUEEN CHRISTINA, ANTIGONE, THE RIMERS OF ELDRITCH (University of Utah), YOU CAN'T TAKE IT WITH YOU, THE TREE OF LACE (Salt Lake Community College); staged readings: THE UNDERPANTS, THE VIOLET HOUR, THE LAST SUNDAY IN JUNE, (Utah Contemporary Theatre), WISH UPON, BOX KITE (Avalon Isle), RECTUM!, CUP, (First Unitarian); films: SLOW MOE, SINGLE TRACKS, 12 DOGS OF CHRISTMAS: GREAT PUPPY RESCUE; television: GRANITE FLATS, Utah's Own, and Yes Utah commercials. Q Salt Lake's readers twice elected him Fabby Award Winner for Best Local Actor.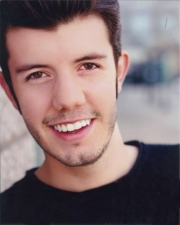 JARON BARNEY is thrilled to be a part of this year's Voyeur Company! Jaron has recently been seen in the Pioneer Theatre Company Productions of SWEET CHARITY (swing), ELF, THE MUSICAL (ensemble/us Buddy), SOMETHING'S AFOOT (Clive), and A CHRISTMAS CAROL. Other credits include: Melchior Gabor in SPRING AWAKENING, Georg in SHE LOVES ME, and Mr. Black in LIPPA'S THE WILD PARTY. Thanks to SLAC, the University of Utah Theatre Department, and my family.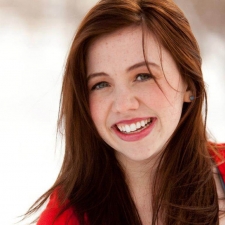 JENESSA BOWEN is back to cause more havoc and chaos for her third production at SLAC! She was last seen as "Thing 2" in THE CAT IN THE HAT last December, and Sister Docent in SATURDAYS VOYEUR 2013. More past credits include; Ruby in SHELTER (Off-Bro), Little Red in INTO THE WOODS (Centerpoint Legacy), Natalie in NEXT TO NORMAL (Ziegfeld Theatre), Adelaide in GUYS AND DOLLS (Ziegfeld), Annabel Glick in LUCKY STIFF (WSU, Irene Ryan nominee & semi-finalist for Irene Ryan competition in LA), Sara in PICNIC AT HANGING ROCK (WSU, Irene Ryan nominee) Jolene in DIRTY ROTTEN SCOUNDRELS (Ziegfeld), Peggy Swift in FATHER OF THE BRIDE (Hale Centre Theatre), Erin in RING OF FIRE (Dark Horse Theatre Co.), Nehebka in AIDA (Rodgers Memorial), Mary Lennox in THE SECRET GARDEN (Rodgers), Anybodys in WEST SIDE STORY (Rodgers), Adele in JANE EYRE (HCT), Lulu in NUPTIALS (HCT), and many others. In April, Jenessa earned her Bachelors of Science in Musical Theatre at Weber State University. "A HUGE thank you to everyone at SLAC. You have all given me a giant step and an open door towards my career as an actor. Love you guys!"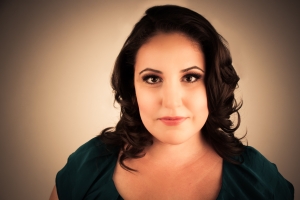 OLIVIA CUSTODIO is speechless with abounding joy to be joining the SLAC family and this year's Voyeur cast. An opera singer, Olivia received her Bachelor's degree from Carnegie Mellon University and will earn her Master of Music at the University of Utah this fall. She has performed leading roles in operas including the Witch in HANSEL AND GRETEL, Alice Ford in FALSTAFF, Flora in LA TRAVIATA, and Bradamante in ALCINA. Although she is an opera singer, she has never sung while wearing Viking horns, nor has she shattered a glass with her voice. A lover of all things comical, Olivia has studied improv comedy at The Second City in Chicago and created her own operatic comedy show called "Operation: Opera" during her time living in NYC. She would like to thank her parents for creating her and their endless support, as well as her dearest friends and teachers for their continual assistance in her growth as a performer and human being.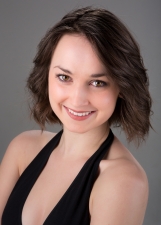 LEAH HASSETT is jazzed to be back at SLAC for her second Voyeur. She was last seen at Pioneer Theatre Company in SWEET CHARITY and ELF: THE MUSICAL! Leah is working towards her BFA in Musical Theatre at the University of Utah where she recently played Amalia in SHE LOVES ME and Thea in SPRING AWAKENING. Other favorites include THE DIVINERS (Darlene), CATS (Demeter), DAMN YANKEES (Lola), and FAME (Iris). Leah would like to thank her pug Demetrius for his support and all of you for being here!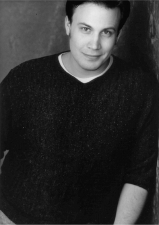 JUSTIN IVIE* is a proud member of Actors' Equity who is thrilled to return to the SATURDAY'S VOYEUR family for 2014. This is Justin's sixth VOYEUR. He has also appeared at SLAC as Jones in TOO MUCH MEMORY, and he recently directed SLAC's reading of GRANT & TWAIN. His many acting credits include appearances with Pioneer Theatre Company, Utah Musical Theatre, Egyptian Theatre Company, Old Lyric Repertory Theatre and many other others - both locally and in Chicago. This spring, Justin appeared in DRIVING MISS DAISY for Walk-Ons, Inc. – a production which he also directed, designed and co-produced. Wearing his director's cap, Justin has staged three seasons of The Senior Theatre Project - which tours short plays (written by, for, and about seniors!) to community senior centers and residence facilities. He has also directed Arthur Miller's THE PRICE for The OtherSide Players and JACOB MARLEYS CHRISTMAS CAROL for OurSpace Theatre Company. A Weber State alumnus, Justin earned his MFA in Acting at Northern Illinois University. He has taught theatre and communications at LDS Business College, NIU, Triton College, and Weber State. Justin also designs scenery, props and theatrical masks, writes an occasional play, and sometimes even plays his banjo (when he's pretty sure no one is listening.)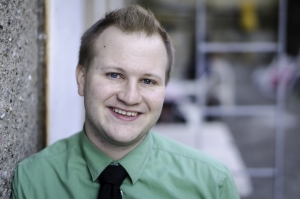 EB MADSEN* is incredibly excited to be back in VOYEUR this summer. Eb received his BFA from the University of Utah Actor Training Program, He then went on to get his MFA from Ohio University and upon graduating moved to New York where he lives today. In 2012 Eb received the James Whitmore Award for his work with the Peterborough Players in New Hampshire. Favorite past roles include: SATURDAY'S VOYEUR 2013 (Gayle, Elder, Baden) WAR IS F#CKING AWESOME (Hitler, Bean, Brit) STUART LITTLE (Stuart Little) MUCH ADO ABOUT NOTHING( Dogberry) THE SEAGULL (Treplev) THE CHERRY ORCHARD (Yepikhodov) BALTIMORE WALZ (The Third Man) MAN=MAN (Gayly Gay) THE CRIPPLE OF INISHMANN (Johnny Pateen) ANCESTRAL VOICES (Timmy) YOU'RE A GOOD MAN CHARLIE BROWN (Charlie Brown) and DOG SEES GOD (CB). Eb would like to thank his Mom and Dad, as well as Meg, Amber, Zac and Shea for all their love and support. I couldn't do this without you guys. To learn more about Eb you can visit his Web page at ebmadson.com.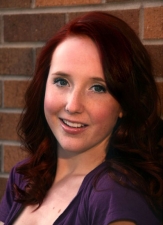 CONNOR NORTON is thrilled to be a part of Saturday's Voyeur 2014. She is currently pursuing a BFA Musical Theatre Performance at the University of Utah and is a Reno, NV native. Previous credits DR. SEUSS'S THE CAT IN THE HAT, SATURDAY'S VOYEUR 2013, BLOODY BLOODY ANDREW JACKSON (SLAC), SHE LOVES ME (Babcock), RENT (Utah Rep.), THE WILD PARTY (Studio 115), AIDA (Interlochen), and Lagoon's 2012 Summer Broadway Revue. She would like to thank her family for their continued love and support.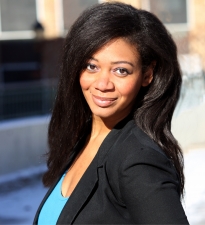 LATOYA RHODES is ecstatic to be making her SLAC debut in SATURDAY'S VOYEUR 2014, and finally getting the awesome opportunity to work with Cynthia, Allen, Nancy, Kevin, and Keven. She has recently been seen in Plan-B's touring elementary school show DIFFERENT=AMAZING, Pioneer Theater Company's ELF, THE MUSICAL, Wasatch Theater/Process Theater Company's CLOSER, and has made her New York Off-Broadway debut in the New York Musical Theater Festival's new musical SHELTER, where she played the lead. She has also locally been seen in HEDWIG AND THE ANGRY INCH (Plan-B Theater), RAGTIME (Hale Center Theater WV), RENT (Pioneer Theater Company), MISS EVERS' BOYS (The Grand Theater) HAIR (Egyptian Theater), FIDDLER ON THE ROOF and GREENSHOW (Utah Shakespeare Festival) to name a few. After SATURDAY'S VOYEUR she will be playing Celie in THE COLOR PURPLE with Wasatch Theater Company, and in Plan-B's productions MAMA, A VERSION OF EVENTS, and RUFF. A special thank you to: SLAC for letting me be a part of this historic show this year. My very supportive family who shows me love no matter what I do or who I am. My close friends (SCTJAKKN) who inspire, accept, and challenge me. To Andra, Jerry, Matt, Dave, Chris, and Brad who remind me that theater/music/art does change lives and can change the world. And last, but not least, to my incredible cast, band, and crew who are people I respect and learn so much from. "All my love, peace, and light to you all."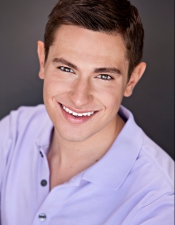 HAYDEN WARZAK is beyond excited to make his SLAC debut in SATURDAY'S VOYEUR! Hayden was born and raised in Austin, Texas and is currently a junior in the musical theatre program at the University of Utah. You might have seen him locally in SHE LOVES ME (Babcock Theatre), FAME! (Grand Theatre) or in ONCE UPON A MATFRESS (Salt Lake Shakespeare). Last summer he played Lewis in The Long Center's production of PIPPIN, in Austin, Texas. He would like to thank his friends, family and teachers for their continued support in each and every production he has been involved with through the years, and hopes everyone enjoys SATURDAY'S VOYEUR!
GAR ASHBY (Guitar) has been a key member of the VOYEUR Band for the past 4 summers. Gar is a lifelong musician specializing in rock, country and blues. Learn more about Gar at www.garashby.com.
DAVID EVANOFF (Drums) was previously Musical Director for BLOODY BLOODY ANDREW JACKSON, GO DOG GO and BAT BOY THE MUSICAL here at SLAC as well as ten years with SATURDAY'S VOYEUR as Musical Director and cast member. Other rocking musical direction credits include HEDWIG AND THE ANGRY INCH, Plan B Theatre. HAIR, TOMMY, JESUS CHRIST SUPER STAR & THE FULL MONTY for The Egyptian Theatre and last Christmas for A SNOW WHITE MUSICAL, for Lythgoe Family Productions. David owns and operates David Evanoff Sound Designs Studios where he records and produces music for albums, film, TV and special events.
ALLEN NEVINS (Playwright, Lyricist) has been writing for SATURDAY'S VOYEUR the last 24 years. He came to the Salt Lake Acting Company in 1989 as the Literary Manager and in 1990 he formed a writing and business partnership with Nancy Borgenicht. In 1993, their partnership, Saturday's Voyeur, Inc., became the management company and the Executive Producers of the Salt Lake Acting Company, for which they received the UAF Mayors Award for the Performing Arts and also the Governor's Award for the Arts. As Executive Producers they expanded and re-built the Upstairs Theatre, designed and built the Chapel Theatre as an alternative performing space, unionized SLAC's acting pool and re-instituted SATURDAY'S VOYEUR as the annual summer fundraiser for the Salt Lake Acting Company. After 35 years SATURDAY'S VOYEUR remains an outlet for discourse, dissent, irreverent humor, cheap shots at elected officials; and of course, political incorrectness in all its forms.
NANCY BORGENICHT (Lyricist) has been part of Salt Lake Acting Company since 1974. She served as Co-Executive Producer with Allen Nevins from 1993-2005 and as Interim Executive Producer for the 2009-2010 Season. She received the Mayor's Award for the Arts in 1999 and accepted, for SLAC, the Governor's Award for the Arts in 2001. Her directing credits for SLAC include ANGELS IN AMERICA, WHITE MAN DANCING, OLEANNA, WOMEN AND WALLACE, CABBIES, COWBOYS ANDTHE TREE OF THE WEEPING VIRGIN, and SATURDAY'S VOYEUR from 1993 to 2003. She conceived and created SATURDAY'S VOYEUR in 1978.
CYNTHIA FLEMING (Director, Choreographer, Executive Producer) has been in the world of dance and theatre professionally for over 35 years, during which time she performed in the Broadway, national and International companies with A CHORUS LINE. In 1978 as a U of U Theatre student, her performing relationship with SLAC began. Since 1995 she has worn many hats at SLAC, including Choreographer, Director, Box Office Manager and Director of Audience Services. She conceived and created the position of Director of Communication and Audience Development and assembled the communication team to generate a renewed energy and excitement about the theatre before taking on her current position as Executive Producer. Cynthia remains a working artist in the theatre and has choreographed SATURDAY'S VOYEUR for 16 years and directed the musical for five years. She has choreographed many SLAC productions including THE PERSIAN QUARTER; GO, DOG. GO!; BAT BOY THE MUSICAL; AND WATER LILIES from CABBIES; COWBOYS; and THE TREE OF THE WEEPING VIRGIN. Cynthia is proud to serve SLAC and its mission to develop and produce vital new work.
KEVIN MATHIE (Composer/Arranger, Musical Director, Additional Lyrics, Keyboards) is currently the resident Musical Director at the Grand Theatre. His recent directing and conducting credits include the U.S. Premier of Monty Python's new show NOT THE MESSIAH, INTO THE WOODS, LA CAGE AUX FOLLES, XANADU, WIZARD OF OZ, URINETOWN, THE MARVELOUS WONDERETTES, OLIVER, SCHOOLHOUSE ROCK LIVE!, MUSICAL OF MUSICALS THE MUSICAL, CABARET, and MY FAIR LADY, only to name a few. This is also his tenth SATURDAY'S VOYEUR. As a composer for theatre, Kevin has produced complete original vocal scores for SHEAR LUCK (book/lyrics by Brenda Cowley), RUMPELSTILTSKIN (book/lyrics by Dana Keiter), JACK AND THE BEANSTALK (book/lyrics by Dana Keiter), and Intermountain Heath Care's LIVE WELL (co-written with Eric Jensen and Robin Wilks-Dunn) that tours schools throughout Utah. He has also written incidental scores for Salt Lake Acting Company's TWO- HEADED and VOICES IN THE DARK, The Grand Theatre's MISS EVERS' BOYS, and OUR TOWN, and Weber State University's DANSE MACABRE. Kevin also writes for film/tv, including arranging and musically directing a special comedy song for the Showtime special Larry Wilmore's "Race, Religion, and Sex in Utah." Kevin is a member of the Dramatists Guild.
KEVEN MYHRE (Set Design, Costume Design, Executive Producer) received the Mayor's Artists Award in the Performing Arts in 2009. He was awarded the 2008 City Weekly Award for directing THE CLEAN HOUSE and MOONLIGHT AND MAGNOLIAS at Salt Lake Acting Company. His other directing credits at SLAC include GRANT & TWAIN, BLOODY BLOODY ANDREW JACKSON, RED, ANGELS IN AMERICA: PARTS I & II, THE OVERWHELMING, RABBIT HOLE, I AM MY OWN WIFE, BAD DATES, KIMBERLY AKIMBO, GOING TO ST. IVES, WATER LILIES, THE MEMORY OF WATER, TWO-HEADED, THE BEAUTY QUEEN OF LEENANE, GROSS INDECENCY: THE THREE TRIALS OF OSCAR WILDE, C'EST MOI in MERE MORTALS and THREE DAYS OF RAIN. Keven has designed all of SLAC's sets and many of the costumes for the last 18 years. He has also designed 16 sets for The Grand Theatre. He designed sets for ACCORDING TO COYOTE, WEST SIDE STORY, CROW AND WEASSEL, and SOUTH PACIFIC at Sundance Theatre. His designs have also been seen at Pioneer Memorial Theatre, Utah Musical Theatre, Egyptian Theatre, Kingsbury Hall and the Babcock Theatre. His work for the Utah Arts Festival includes site design for the 20th anniversary. He received a BFA from the University of Utah and a MFA in Theatre from the University of Michigan.
JAMES M. CRAIG (Lighting Designer) has designed the lighting for more than 50 shows at Salt Lake Acting Company since 1997, most recently for GRANT & TWAIN, GOOD PEOPLE, VENUS IN FUR, SATURDAY'S VOYEUR 2013, THE EXIT INTERVIEW, MANNING UP, and BLOODY BLOODY ANDREW JACKSON. He has also designed lights for Plan-B Theatre, Utah Contemporary Theatre, Utah Musical Theatre, The Egyptian Theatre Company, Peery's Egyptian Theatre, Odyssey Dance Theatre, The Grand Theatre, Weber State University, The Emily Company, Georgia Shakespeare Festival, Virginia Stage Company, The Generic Theatre, Little Theatre of the Rockies, U of U Youth Theatre, U of U Lyric Opera Ensemble and Theatre Inc. Currently Jim is the Technical Director for the Park City Institute. He holds a BS in Theatre from Weber State University, and is a member of United Scenic Artists Local 829.
JOSH MARTIN (Sound Designer) is delighted to work on another SLAC production. Selected sound design credits for Josh include 4000 MILES, GRANT & TWAIN, GOOD PEOPLE, VENUS IN FUR, THE EXIT INTERVIEW, SATURDAY'S VOYEUR 2013, CLICK CLACK MOO: COWS THAT TYPE and HOW I BECAME A PIRATE. In addition he is the Master Electrician at SLAC.
JANICE JENSON* (Stage Manager) is excited to be returning to Salt Lake Acting Company after stage managing 4000 MILES. She also stage managed GRANT & TWAIN, GOOD PEOPLE, SATURDAY'S VOYEUR 2013, 2012 and 2013, THE EXIT INTERVIEW, HOW TO MAKE A ROPE SWING, BLOODY BLOODY ANDREW JACKSON, COURSE 86B IN THE CATALOGUE, DOTTIE: THE SISTER LIVES ON, GOD OF CARNAGE and CIRCLE MIRROR TRANSFORMATION. Other stage management credits include TICK, TICK…BOOM!, REEFER MADNESS, A NEW BRAIN, THE BEST LITTLE WHOREHOUSE IN TEXAS (Dark Horse Theatre Company), SAM I WAS (SLAC Fringe Festival), HAIR, FAME, THE AWESOME 80'S PROM, RENTED CHRISTMAS and DANNIE AND THE DEEP BLUE SEA (Egyptian Theatre). Janice is a graduate of BYU and was selected as a USITT 2008 Stage Management Mentee, where she stage managed THE HISTORY OF DRAG. She would like to thank Max for his support.
KRISTINA PAPPAS* (Assistant Stage Manager) Kristina is thrilled to working with such amazingly talented people on SATURDAY'S VOYEUR 2014 at Salt Lake Acting Company. Her favorite shows that she managed include THE CAT IN THE HAT and A LOSS OF APPETITE here at SLAC, THE ODYSSEY and ALIENS THE PUPPET MUSICAL at Meat and Potato Theatre, USELESS BAY at the Sundance Theatre Lab, and HAIR and SPRING AWAKENING with the University of Utah's Theatre Departmentt. Kristina would like to thank friends and family for their unwavering support.
ELENA DERN (Assistant Choreographer) Elena is thrilled to return to SLAC as Voyeur assistant choreographer for her second year! A graduate of the University of Utah's Actor Training Program, she has also worked as assistant choreography for Utah Rep's production of RENT and can be seen this summer in The Egyptian's production of A CHORUS LINE (Diana). Other theatre credits include SLAC's productions of DR. SEUSS'S THE CAT IN THE HAT (Sally), BLOODY BLOODY ANDREW JACKSON, and SATURDAY'S VOYEUR 2012, Babcock productions of A FLEA IN HER EAR (Raymonde), HAIR, and THE ROCKY HORROR SHOW, Studio 115 productions of THE WILD PARTY (Madelaine True) and FIFTH OF JULY (Gwen Landis). She thanks her family and friends for their never ending support!
Press & Reviews
The Salt Lake Tribune | Finding the Utah man, and the Mormon feminists, in another edition of 'Saturday's Voyeur' | Ellen Fagg Weist | June 21, 2014
Photos
Photos by Dav.d Photography