Description
Leo is 21 and on a cross-country bike trip to run away from his problems, when he makes a stop to see his feisty 91 year old grandmother, Vera, in her rent-controlled West Village apartment. What starts as a one night visit turns into a month long stay which will infuriate and bewilder these two unlikely roommates. Their friendship will challenge their perceptions, push them outside of their comfort zones and finally show these two outsiders that they are not alone. The New York Times says, "A funny, moving, altogether wonderful drama. . . A heartening reminder that a keen focus on life's small moments can pay off in a big way onstage."
Performances are scheduled for Wednesdays through Saturdays at 7:30 p.m. and Sundays at 1 and 6 p.m. in the Upstairs Theatre.
This production is for mature audiences only.
Cast & Creative Team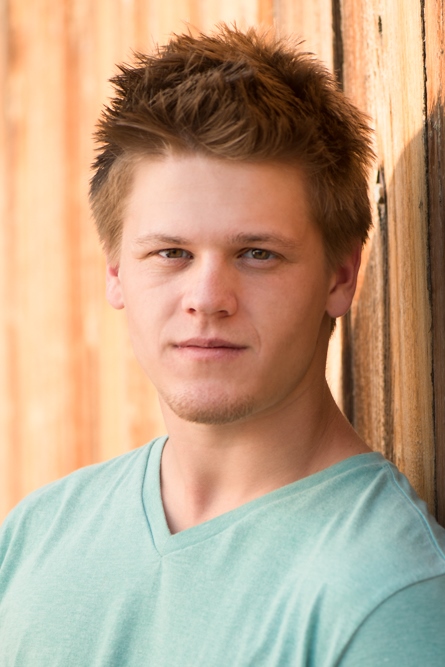 Austin Grant (Leo) is excited to be making his debut at SLAC. Austin auditioned for his first play junior year in high school out of pure curiosity, got the part and instantly became addicted. After that, Austin did a feature film and then trained for a solid year with some local acting coaches, and has been auditioning ever since. Other credits include: Jason Willet in RABBIT HOLE, Jabez Stone in SCRATCH, Romeo in ROMEO AND JULIET, and Titus Savage in THE CURIOUS SAVAGE, at Salt Lake Community College. Although Austin has a passion for theatre, most of his work has been in film. He had the honor of working in the Sundance Labs with the next wave of top notch film directors this last summer. Austin looks forward to this opportunity and working with the wonderful people at Salt Lake Acting Company.
Joyce Cohen* (Vera) is happy to return to SLAC after last performing in (A MAN ENTERS). Other favorite productions include: SWIMMING IN THE SHALLOWS, BEAUTY QUEEN OF LEENANE, CLEAN HOUSE, THE MEMORY OF WATER. Joyce has appeared on Broadway, off-Broadway, and on regional stages across the country. Most recent credits: the NEW PLAY SUMMIT at the Denver Center Theatre (BENEDICTION)and OTHER DESERT CITIES at Pioneer Theatre Co. TV & FILM credits include: GRANITE FLATS (recurring role), HIGH SCHOOL MUSICAL, SLC PUNK, INDEPENDENCE DAY, and many TV movies and series.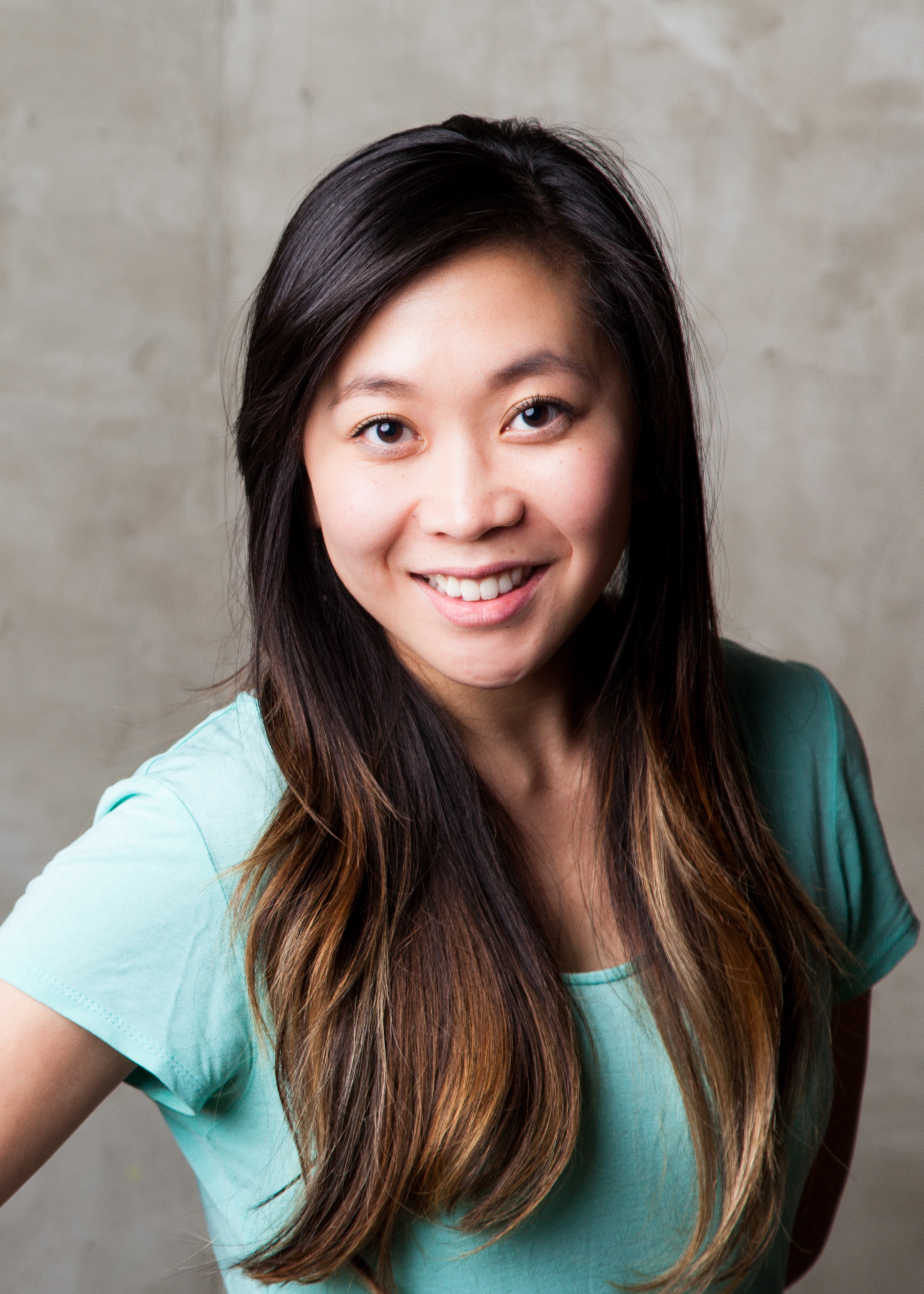 Lily Hye Soo Dixon (Amanda) is excited to be making her debut at Salt Lake Acting Company in 4000 MILES. She most recently was seen in AVENUE Q as Christmas Eve at the University of Utah. Previous credits include Lady Macduff in MACBETH and Lady Percy in HENRY IV PART I with The Grassroots Shakespeare Company. She graduated with her BFA in Classical Acting from Southern Utah University. Currently she teaches Theatre at Alianza Academy. Hye Soo would like to thank her family and friends for their constant support and most importantly her son Lennon.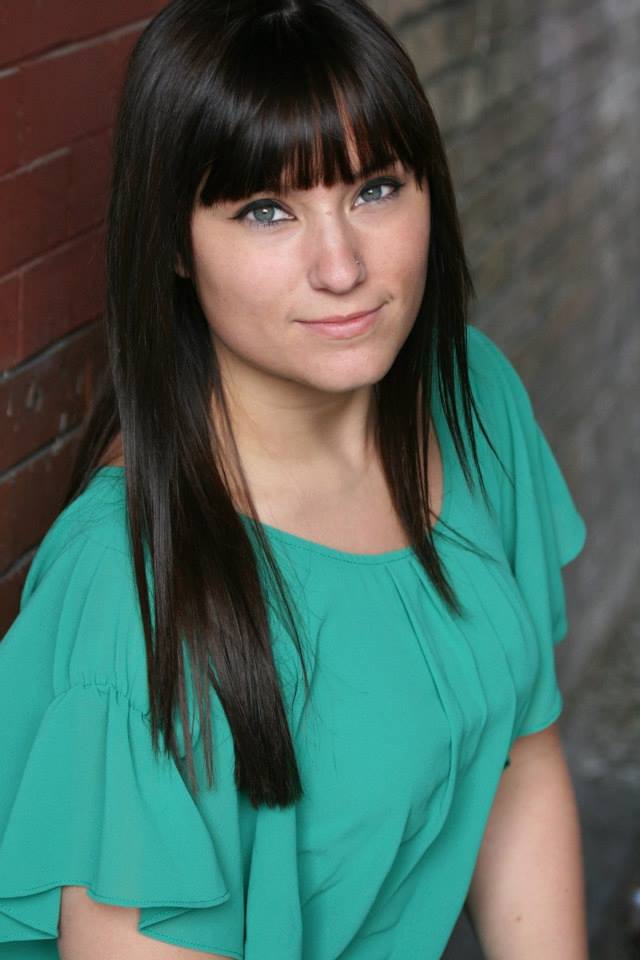 Shelby Andersen (Bec) is honored to be back on the SLAC stage! She was last seen here playing Cow 2 in CLICK CLACK MOO: COWS THAT TYPE, and Lauren in CIRCLE MIRROR TRANSFORMATION. Previous credits include Olive Ostrovsky in THE 25TH ANNUAL PUTNAM COUNTY SPELLING BEE (Irene Ryan Nomination), Calliope in XANADU (Irene Ryan Nomination), Awalih in THE COMEDY OF OEDIPUS and Ensemble in IN THE HEIGHTS. Shelby studied musical theatre at Weber State University, finishing last spring. She is endlessly thankful to her friends and family who have never stopped believing in her dreams.
Amy Herzog (Playwright) plays include After the Revolution (Williamstown Theater Festival; Playwrights Horizons; Lilly Award), 4000 Miles (Lincoln Center; Obie Award for the Best New American Play, Pulitzer Prize Finalist), The Great God Pan (Playwrights Horizons), and Belleville (Yale Rep; New York Theatre Workshop; Susan Smith Blackburn Prize Finalist; Drama Desk Nomination). Amy is a recipient of the Whiting Writers Award, the Benjamin H. Danks Award from the American Academy of Arts and Letters, the Helen Merrill, the Joan and Joseph Cullman Award for Extraordinary Creativity, and the New York Times Outstanding Playwright Award. She is a Usual Suspect at NYTW and an alumna of Youngblood, Play Group at Ars Nova, and the SoHo Rep Writer/Director Lab. She has taught playwriting at Bryn Mawr and Yale. MFA, Yale School of Drama.
Adrianne Moore (Director) is delighted to be directing once again for the Salt Lake Acting Company. Previous directing credits for SLAC include HOW TO MAKE A ROPE SWING, CIRCLE MIRROR TRANSFORMATION, HOLD PLEASE, WATER IMAGES (part of THE WATER PROJECT), ANCIENT LIGHTS (New Play Sounding Series) and DO NOT HIT GOLF BALLS INTO MEXICO for SLAC's Fearless Fringe Festival. She has also served as dialect coach on numerous SLAC productions including VENUS AND FUR, GOOD PEOPLE, GRANT AND TWAIN, BLOODY BLOODY ANDREW JACKSON, RED, ANGELS IN AMERICA, CHARM, THE CARETAKER, END DAYS, CLEAN HOUSE, and SKIN IN FLAMES. Other Utah directing credits include THE WOMAN IN BLACK, ALWAYS PATSY CLINE, THE FOREIGNER, RELATIVE VALUES, THE RIVALS and SYLVIA (Old Lyric Repertory Company) THE MIKADO (Utah Festival Opera) TALKING WALES (Utah Contemporary Theatre) PETER PAN (The Egyptian Theatre Company) and MIASMA (Plan B Theatre.) A native of New Zealand, Adrianne worked as a director and actor in New Zealand, Australia and England before coming to the U.S. She holds a Graduate Diploma in Theatre Directing from the British Theatre Association in London, an M.F.A. in Directing from Florida State University and is a member of the Stage Directors and Choreographers Society.
K.L. Alberts (Costume Designer) had been designing for SLAC since 1999. Some favorite designs include RABBIT HOLE, I AM MY OWN WIFE, GO, DOG. GO!, CIRCLE MIRROR TRANSFORMATION and BEAUTY QUEEN OF LEENANE. Recent designs for Pioneer Theatre Company include ELF-THE MUSICAL, OF MICE AND MEN, LES MISERABLES, WHITE CHRISTMAS and LAUGHING STOCK. Locally Kevin has also worked with Meat & Potato Theatre where he will be designing their upcoming production of BEOWULF and spent 21 seasons with the Utah Shakespeare Festival.Janice Jenson* (Stage Manager)is excited to be returning to Salt Lake Acting Company after stage managing GRANT & TWAIN. She also stage managed GOOD PEOPLE, SATURDAY'S VOYEUR 2012 and 2013, THE EXIT INTERVIEW, HOW TO MAKE A ROPE SWING, BLOODY BLOODY ANDREW JACKSON, COURSE 86B IN THE CATALOGUE, DOTTIE: THE SISTER LIVES ON, GOD OF CARNAGE and CIRCLE MIRROR TRANSFORMATION. Other stage management credits include TICK, TICK...BOOM!, REEFER MADNESS, A NEW BRAIN, THE BEST LITTLE WHOREHOUSE IN TEXAS (Dark Horse Theatre Company), SAM I WAS (SLAC Fringe Festival), HAIR, FAME, THE AWESOME 80'S PROM, RENTED CHRISTMAS and DANNIE AND THE DEEP BLUE SEA (Egyptian Theatre). Janice is a graduate of BYU and was selected as a USITT 2008 Stage Management Mentee, where she stage managed THE HISTORY OF DRAG. She would like to thank Max for his support.
Josh Martin (Sound Designer) is delighted to work on another SLAC production. Selected sound design credits for Josh include GRANT & TWAIN, GOOD PEOPLE, VENUS IN FUR, THE EXIT INTERVIEW, SATURDAY'S VOYEUR 2013, CLICK CLACK MOO: COWS THAT TYPE and HOW I BECAME A PIRATE. In addition he is the Master Electrician at SLAC.
Jesse Portillo (Light Designer) is happy to work with SLAC again. He has previously designed THE CAT IN THE HAT, HOW TO MAKE A ROPE SWING, CLICK CLACK MOO: COWS THAT TYPE, RED, HOW I BECAME A PIRATE, IF YOU GIVE A MOUSE A COOKIE, THE PERSIAN QUARTER, GO, DOG. GO! and TOO MUCH MEMORY. Locally Jesse has designed for Plan-B Theatre, Pioneer Theatre Company, Pygmalion Theatre, the Egyptian Theatre Company and the Babcock Theater. He is on the faculty at the University Of Utah Department Of Theatre where he teaches Lighting Design.
Keven Myhre (Executive Producer) received the Mayor's Artists Award in the Performing Arts in 2009. He was awarded the 2008 City Weekly Award for directing THE CLEAN HOUSE and MOONLIGHT AND MAGNOLIAS at Salt Lake Acting Company. His other directing credits at SLAC include GRANT & TWAIN, BLOODY BLOODY ANDREW JACKSON, RED, ANGELS IN AMERICA: PARTS I & II, THE OVERWHELMING, RABBIT HOLE, I AM MY OWN WIFE, BAD DATES, KIMBERLY AKIMBO, GOING TO ST. IVES, WATER LILIES, THE MEMORY OF WATER, TWO-HEADED, THE BEAUTY QUEEN OF LEENANE, GROSS INDECENCY: THE THREE TRIALS OF OSCAR WILDE, C'EST MOI in MERE MORTALS and THREE DAYS OF RAIN. Keven has designed all of SLAC's sets and many of the costumes for the last 18 years. He has also designed 16 sets for The Grand Theatre. He designed sets for ACCORDING TO COYOTE, WEST SIDE STORY, CROW AND WEASSEL, and SOUTH PACIFIC at Sundance Theatre. His designs have also been seen at Pioneer Memorial Theatre, Utah Musical Theatre, Egyptian Theatre, Kingsbury Hall and the Babcock Theatre. His work for the Utah Arts Festival includes site design for the 20th anniversary. He received a BFA from the University of Utah and a MFA in Theatre from the University of Michigan.
Cynthia Fleming (Executive Producer) has been in the world of dance and theatre professionally for over 35 years, during which time she performed in the Broadway, national and International companies with A CHORUS LINE. In 1978 as a U of U Theatre student, her performing relationship with SLAC began. Since 1995 she has worn many hats at SLAC, including Choreographer, Director, Box Office Manager and Director of Audience Services. She conceived and created the position of Director of Communication and Audience Development and assembled the communication team to generate a renewed energy and excitement about the theatre before taking on her current position as Executive Producer. Cynthia remains a working artist in the theatre and has choreographed SATURDAY'S VOYEUR for 16 years and directed the musical for five years. She has choreographed many SLAC productions including THE PERSIAN QUARTER; GO, DOG. GO!; BAT BOY THE MUSICAL; AND WATER LILIES from CABBIES; COWBOYS; and THE TREE OF THE WEEPING VIRGIN. Cynthia is proud to serve SLAC and its mission to develop and produce vital new work.
* Member of ACTOR'S EQUITY ASSOCIATION (AEA) – founded in 1913, represents more than 45,000 actors and stage managers in the United States. Equity seeks to advance, promote and foster the art of live theatre as an essential component of our society. Equity negotiates wages and working conditions, providing a wide range of benefits, including health and pension plans. AEA is a member of the AFL-CIO, and is affiliated with FIA, an international organization of performing arts unions. The Equity emblem is our mark of excellence. www.actorsequity.org
Press & Reviews
Photos
4000 MILES at Salt Lake Acting Company
April 9-May 4, 2014
Joyce Cohen, Austin Grant, Shelby Andersen and Lily Hye Soo Dixon
All photos by David Daniels of dav.d photography