Description
"The humor of Charm is what captivates me. The characters' comic take on their exasperation with that society and its endless rules is what I love. Something had to break and not just a woman's heart for the umpteenth time. I'm humbled by how bad it was for we girls - how far we've come - and aware of frankly, how far we still have to go. The difficulties are just subtler. I never thought I could direct in this lifetime. It was a dream I discarded at 18. I was convinced it was a man's job. Here I am halfway through my life and I'm directing theatre. I think of what Margaret Fuller (19th century feminist, subject of Charm) had to wade through and what I have had to do and there is really no comparison. Her neck was way further out than mine is. And, yet, I do know to the bone how she felt. Like Margaret I know the only way to get on is to have a miraculous tenacity, a hunger for life. I get to renew that quest with Charm."
--Meg Gibson
Sponsored in part by an Edgerton Foundation New American Play Award.
Reviews & Coverage
Cast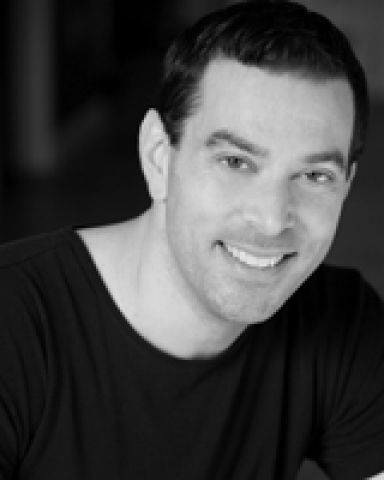 BRIK BERKES (NATHANIEL HAWTHORNE/COUNT O) is honored to be a part of this production and to be making his debut at Salt Lake Acting Company. His recent credits include JULIUS CAESAR (Decius Brutus) and RICHARD III (Richmond, Hastings, Tyrrel) with Georgia Shakespeare, A MAN FOR ALL SEASONS (Henry VIII) and SHERLOCK HOLMES: THE FINAL ADVENTURE (King of Bohemia) at Theatre in the Square, IT'S A WONDERFUL LIFE: A LIVE RADIO PLAY at Theatrical Outfit, as well as THE LITTLE DOG LAUGHED (Mitchell Green) at Portland Center Stage. Brik can also be seen on Good Eats on the Food Network. He would like to thank Kathleen Cahill, Meg Gibson, and Salt Lake Acting Company for this incredible opportunity.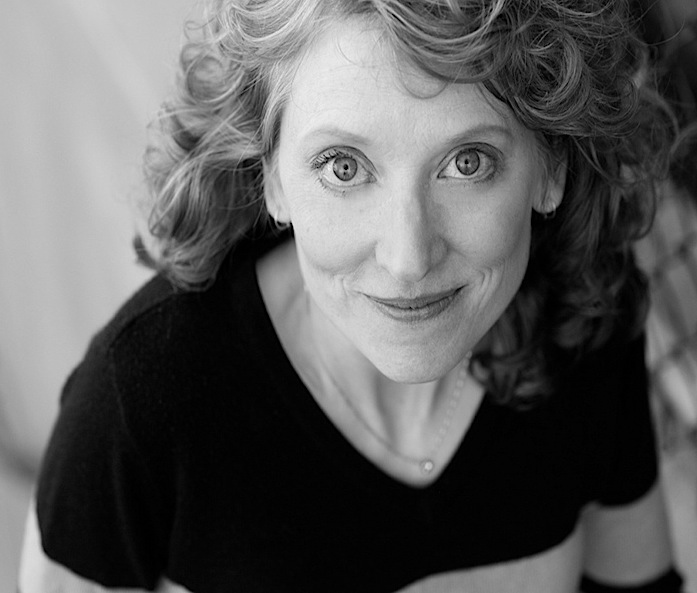 CHERYL GAYSUNAS (MARGARET FULLER) first began to practice the art of unintentional pratfalls at the age of eight. By nine, her vision was finally corrected with glasses and her feet paused in their rapid growth. However, Cheryl had discovered that the laughter and applause her now perfected tumbles received were far more fulfilling than her previous attention-seeking device of whining, and the life of a comedian was chosen. After earning her BFA in attention seeking and pratfalls, with $200 in her pocket and little to no common sense, Cheryl headed off to New York City. On her third audition, she was cast on Broadway in the original production of LA BÊTE. Other Broadway credits include THE MOLIERE COMEDIES: as Celie in THE IMAGINARY CUCKOLD and as Leonore in SCHOOL FOR HUSBANDS; and as Mabel in Sir Peter Hall's production of AN IDEAL HUSBAND. Favorite roles regionally include Sarah in SPINNING INTO BUTTER at Repertory Theatre of St. Louis, Maureen in TIME OF MY LIFE at Williamstown Theatre Festival, Bianca in THE TAMING OF THE SHREW at Westport Playhouse, Molly in THE SMELL OF THE KILL at Cincinnati Playhouse, and Viola in TWELFTH NIGHT, in a venue set up like a free rock concert for thousands of theatre goers in the middle of Boston Commons. Cheryl has been seen or heard on TV in many, many commercials, and has appeared on Law and Order, the first Conan O'Brian show and The Chappelle Show. In Salt Lake City, Cheryl has recently appeared at Pioneer Theatre as the other little old lady next to Annie Mark's in IS HE DEAD? as well as Poppy in NOISES OFF, maids named Marie in THE LADIES MAN and THE HEIRESS, and not so recently Poopay in COMMUNICATING DOORS. Cheryl has various other New York and regional credits, but feels it more important to point out that she almost always ends up wearing a corset in every show she does. She is a proud union member of AEA, SAG and AFTRA, is married to Pioneer Theatre's lovely and talented Production Stage Manager Jeff Williams, and is mother to the delightful and energetic Phoebe Williams, age five. They are all owned by two loved but challenging cats, Bruce and Pete.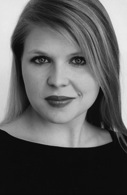 CARIANNE H. JONES (ANNA BARKER/SPARKLER) is thrilled to be making her Salt Lake Acting Company debut, and honored to be in such a beautiful piece. Carianne is a native of Utah and has been involved in music and theatre for most of her life. She earned her BA in Musical Theatre from Weber State University, Cum Laude. Since then she has performed at a variety of theatres across the valley. Most recently she was seen on Pioneer Theatre Company's stage as Marie in, IS HE DEAD? Other recent credits include: Marion in THE MUSIC MAN, Philia in A FUNNY THING HAPPENED ON THE WAY TO THE FORUM, (Both performed at the Egyptian Theatre in Park City), Sariah in THE ARK at the Grand Theatre, and Felicity Buttondown in JAMES BLONDE at The Desert Star Playhouse. Carianne would like to thank The Salt Lake Acting Company, Meg Gibson and Kathleen Cahill for this incredible experience, and many thanks to her loving friends and family for their enthusiastic and unwavering support. All my love, Songbird.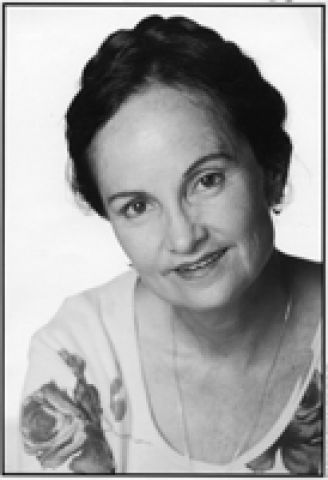 JAYNE LUKE (LYDIAN EMERSON/OLD WOMAN/OLD ITALIAN WOMAN) was last seen at SLAC in BOY in 2006 and she is so happy to be back. Roles at SLAC include Kimberly in KIMBERLY AKIMBO, Bella in BIG LOVE (directed by Meg Gibson), Queen Elizabeth in BEARD OF AVON, Nervene/Seattle in Julie Jensen's WHITE MONEY, and various roles in SATURDAY'S VOYEUR 2004 and 2005. She loves this company, this audience and the people who work so hard to produce theatre here. She now embraces the phase of her career playing wonderful character roles including the Old Lady and a Nazi Dancer in THE PRODUCERS at PTC, Carrie Watts in THE TRIP TO BOUNTIFUL at the Grand, Fraulein Schneider in CABARET at the Egyptian, and Mrs. Meers in THOROUGHLY MODERN MILLIE at Hale Center Theater Orem. The best thing about being a character actress is she doesn't have to diet anymore! Her life was changed (for the better) by playing Ruth in Plan-B Theatre Company's production of FACING EAST that played in SLC, San Francisco and Off-Broadway in NYC. She is the Artistic Director of Walk-Ons, Inc. which produces the Senior Theatre Project and takes plays for, by, and about seniors to residential facilities and senior and community centers.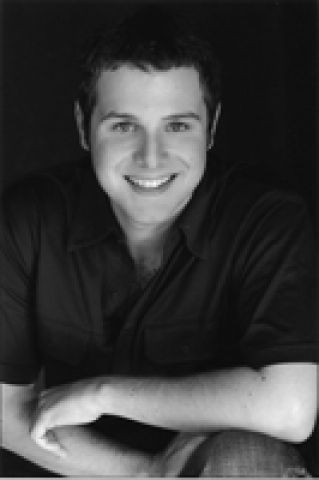 JAY PERRY (GEORGE PARKER/SAM WARD) had his debut at SLAC in last season's DARK PLAY and was last seen in this season's GO, DOG. GO! A native of Salt Lake, Jay attended the University of Utah's Actor Training Program and also trained at the Neighborhood Playhouse in New York. He was also recently seen in RADIO HOUR: ALICE at Plan-B Theatre Company. Other regional credits include INFANTRY MONOLOGUES for Meat and Potato Theatre, GUTENBERG! THE MUSICAL! for Plan-B and also for the Hippodrome State Theatre in Gainesville, FL, TWELFTH NIGHT at Salt Lake Shakespeare, Plan-B's FACING EAST in which he appeared twice in Salt Lake (2007 Arty Award - Best Theatre Performance - Facing East Ensemble), at Theatre Rhinoceros in San Francisco, and Off-broadway at the Atlantic Theatre in New York. Jay has performed in TRAGEDY: A TRAGEDY, THE ALIENATION EFFEKT, two SLAM!'s and five installments of RADIO HOUR (Plan-B), A THOUSAND CLOWNS (The Grand Theatre), A STREETCAR NAMED DESIRE (Pioneer Theatre Company) and THE COMPLEAT WORKS OF WLLM SHKSPR ABRIDGED (Salt Lake Shakespeare). In addition to performing, Jay has taught at the Theatre Arts Conservatory, directed STUDENT SLAM (TAC) and mentored young actors at Spyhop.
MAX ROBINSON (ORESTES BROWNSON) just recently starred in and produced the one-man show JACOB MARLEY'S CHRISTMAN CAROL which won IN magazine's Best Actor, Best New Theatre Company, Best Sound Design and Best Lighting Design. Max has also been seen in over 130 productions at Pioneer Theatre, including MY FAIR LADY, THE PRODUCERS, A MIDSUMMER NIGHT'S DREAM, LES MISERABLES, PAINT YOUR WAGON, THE FOREIGNER, YOU CAN'T TAKE IT WITH YOU, ENCHANTED APRIL, JULIUS CAESAR, DISNEY'S BEAUTY AND THE BEAST, AMADEUS, and THE IMPORTANCE OF BEING EARNEST. Max played Oscar Wilde in GROSS INDECENCY: THE THREE TRIALS OF OSCAR WILDE at The Studio Theatre in Washington D.C., which earned him a Helen Hayes award nomination. Film and TV credits include Other People's Money, All My Children, One Life To Live, Touched By An Angel, Woody Allen's Shadows and Fog and Disney's Pixel Perfect.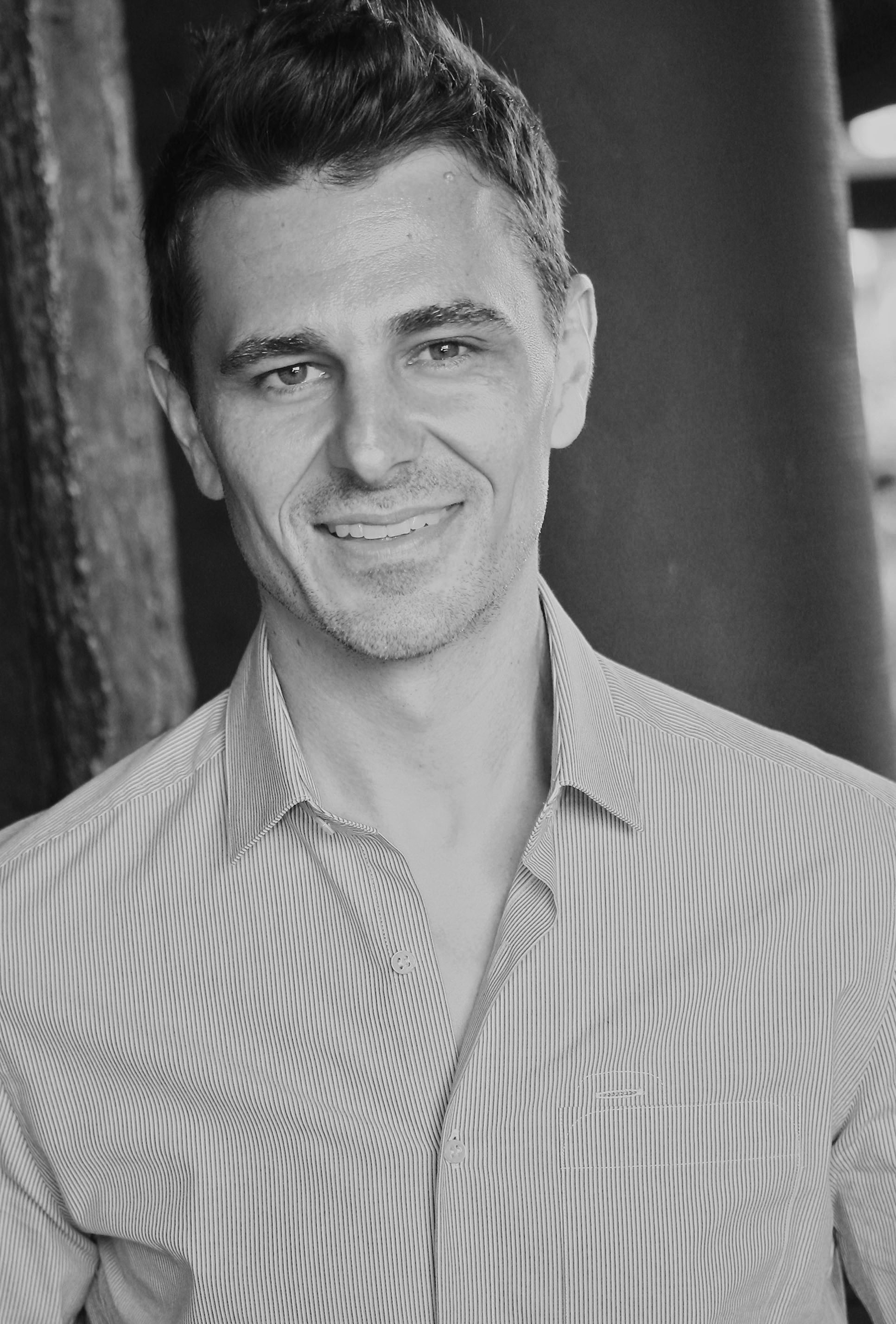 ROBERT SCOTT SMITH (HENRY DAVID THOREAU) Scott is thrilled to be on loan from New York and reuniting with Meg and SLAC. NYC: PERICLES (SLANT). SLC: SWIMMING IN THE SHALLOWS, SIX YEARS, BIG LOVE, BATBOY: THE MUSICAL (Salt Lake Acting Company); PAINS OF YOUTH, SANTALAND DIARIES (Tooth and Nail Theatre); BASH (Plan-B). Film and TV: Blessing, Anima, Guiding Light. Print: The Unfortunate Moment of Misunderstanding (Jim Fiscus). Training: MFA Old Globe Theatre San Diego.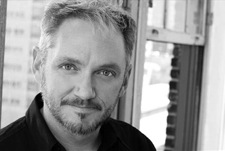 NICHOLAS WUEHRMANN (RALPH WALDO EMERSON) is thrilled to make his debut with SLAC in the same role he performed last fall in Orlando Shakespeare Theatre's workshop production of CHARM. In the past year, he made his NYC cabaret debut in his one man show, WHAT CAN YOU LOSE? at the Duplex Cabaret Theatre and directed European tours of DIE ZAUBERFLÖTE and HÄNSEL UND GRETEL. Other NYC credits include Floyd in FLOYD COLLINS, Rev. Dipper/Uncle Steve in HALLELUJAH BREAKDOWN (E.A.T. Off-B'way), Priest/Preboste in EL GRECO (INTAR Off-B'way) plus several roles with the Orchestra of St. Luke's at Town Hall. Regionally, he has performed Fredrik in A LITTLE NIGHT MUSIC, Malvolio in TWELFTH NIGHT, Cogsworth in BEAUTY AND THE BEAST, The Chairman in THE MYSTERY OF EDWIN DROOD, The Beadle in SWEENEY TODD, Jacques in AS YOU LIKE IT, Merlin/Pellinore in CAMELOT, Gus/Growltiger in CATS, and Fairfax in YEOMEN OF THE GUARD. He has performed with Cleveland Opera, Glimmerglass Opera, Nevada Opera, the Baton Rouge Symphony, Seaside Music Theater, Santa Fe Opera, Mill Mountain Theatre, Virginia Opera, LaMama ETC and the London Symphony Orchestra. A regular with Ohio Light Opera, Nicholas has performed in more than 50 productions there and has directed their productions of THE MERRY WIDOW and COUNTESS MARITZA. He can be heard on OLO recordings (Albany Records) as Falsacappa in THE BRIGANDS and Dr. Tannhauser in THE GRAND DUKE. He can be seen this summer at OLO as Don Medigua in EL CAPITAN and Herbie in GYPSY. Nicholas is an Assistant Professor of Musical Theatre with University of Central Florida where he teaches voice and acting and has directed numerous shows. His production of BABY at UCF gained him a Kennedy Center Award.
DAVID J. BOHNET (U.S. RALPH WALDO EMERSON, NATHANIEL HAWTHORNE/COUNT O) is incredibly thankful for the opportunity to understudy these great characters. He is a recent graduate of the Actor Training Program at the U. Recent credits include Trent Conway in SIX DEGREES OF SEPARATION And Ramon in LOVE! VALOUR! COMPASSION! Both with Wasatch Theatre Company. You may also have seen him in The Babcock Theatre production of MUCH ADO ABOUT NOTHING as Don Pedro, RING AROUND THE MOON as Messerchman, or The Bride Groom in Federico Garcia Lorcas BLOOD WEDDING. He would like to thank Meg and the cast for their patience and especially SLAC and Keven Myhre for this amazing opportunity. Enjoy the show!
DARRIN DOMAN (U.S. ORESTES BROWNSON) has appeared on many stages around the valley. Most recently, he played Cosme McMoon in SOUVENIR with Utah Contemporary Theatre. Other credits include Eddie, et al, JOHNNY GUITAR; Major Holmes, THE SECRET GARDEN; Spike Spauldeen, SONG OF SINGAPORE; Protean, A FUNNY THING HAPPENED ON THE WAY TO THE FORUM; Shem/Ham, CHILDREN OF EDEN; Wally Ferguson, 1940'S RADIO HOUR; Rufus Pervis, THE PIRATED PENZANCE; Robert Livingston, 1776 (Grand Theatre); Agwe, ONCE ON THIS ISLAND (Heritage Theater) and Simon Zelotes, SAVIOR OF THE WORLD (Conference Center Theater). Other work at SLAC includes Charlotte von Mahlsdorf (U.S.), I AM MY OWN WIFE and Ben, SATURDAY'S VOYEUR 2005. Darrin also has credits as musical director and enjoys singing with the Utah Chamber Artists. To support his theater 'habit,' Darrin works as a speech/language pathologist at the University of Utah Hospital. He enjoys teaching voice lessons, with a special interest in rehabilitating injured vocalists.
HEIDI HACKNEY (U.S. MARGARET FULLER, LYDIAN EMERSON/ OLD WOMAN/ OLD ITALIAN WOMAN, ANNA BARKER/SPARKLER) is thrilled to have CHARM as her first SLAC performance. Heidi is a graduate of the Actor Training Program at the University of Utah, she also holds a Psychology degree. Heidi has appeared in Pioneer Theatre's productions of OTHELLO (U.S. Emilia) and LOST IN YONKERS (U.S. Bella). Favorite University theatre credits include: CAUCASIAN CHALK CIRCLE, ON THE RAZZLE, THE PILLOWMAN, BIRDCATCHER IN HELL, Bonnie in HURLYBURLY, Duchess of York in RICHARD III, Isabella Bird/Joyce/Mrs. Kidd in TOP GIRLS, and Blanche DuBois in A STREETCAR NAMED DESIRE for which she received a Kennedy Center Irene Ryan Award nomination. Heidi has also worked in local independent films and commercials. She is a teacher for Youtheatre at the U's summer session and is represented by McCarty Talent.
BIJAN J. HOSSEINI (GEORGE PARKER/SAM WARD, HENRY DAVID THOREAU) is excited to be back at SLAC. He was last seen here as Barnes in TOO MUCH MEMORY also directed by Meg Gibson. Other previous roles on stage include: Jason in MEDEA, the Duke of Cornwall in KING LEAR, Hamlet from Tom Stoppard's 15-MINUTE HAMLET, several voices for the Utah Theatre Artists Company's GOLDEN AGE OF WIRELESS Radio Show, and a rambunctious five-year-old in UTAC's FIRST ANNUAL ELEMENTARY SCHOOL CHRISTMAS SPECTACULAR. He also acts in film, and is represented by Talent Management Group.
KATHLEEN CAHILL(Playwright) has received many awards for her work, including the Jane Chambers Playwriting Award, a Connecticut Commission on the Arts Playwriting Award (twice), a Massachusetts Artists Foundation Award, a Rockefeller Grant, a National Endowment for the Arts New American Works Grant, and a Drama League Award. Her plays include THE STILL TIME(Georgia Rep/Porchlight Theatre, Chicago), WOMEN WHO LOVE SCIENCE TOO MUCH (Porchlight), HENRI LOUISE AND HENRY (Cleveland Public), SLAM (Plan B Theatre, UT), and the screenplay DOWNTOWN EXPRESS, a film for David Grubin Productions in NY. With composer Michael Wartofsky she wrote the book and lyrics for THE NAVIGATOR and FRIENDSHIP OF THE SEA; with Deborah Wicks LaPuma she wrote DAKOTA SKY (Olney Theatre), WATER ON THE MOON (Signature Theatre readings), and CAPTIVATED (Kennedy Center New Works Festival). Other musical works include the opera CLARA, FATAL SONG, and A TALE OF TWO CITIES: PARIS AND BERLIN IN THE TWENTIES (all Maryland Center for the Performing Arts). Ms. Cahill earned her MFA in Writing for Music-Theatre from NYU's Tisch School of the Arts, and her BA in English Literature from Northeastern University. She works as writer/senior editor for Masterpiece Theatre on PBS. After premiering at SLAC, CHARM will be produced at Orlando Shakespeare.
MEG GIBSON (Director) For Salt Lake Acting Company Meg has directed BIG LOVE, HYSTERIA, THE RIDE DOWN MT. MORGAN, and, most recently, her co-created adaptation of Antigone, TOO MUCH MEMORY. She directed the World Premiere at the 2008 New York International Fringe Festival where it was awarded Best Play. It subsequently moved to New York Theatre Workshop. Other NY directing credits include, THE BLAVATSKY PROJECT with Work With Dancers at Here, and a commissioned adaptation of Susan Glaspell's, THE VERGE. Last fall she collaborated with Orlando Shakespeare Festival on a workshop of Kathleen Cahill's, CHARM. She is a graduate of the U. of Utah, the Juilliard Theatre Center and a Research Fellow at the Yale School of Drama with a concentration on design. She continues to work as an actress, having recently appeared in Daniel Talbott's, SLIPPING at The Rattlestick Theatre Company in NYC. She has performed in six plays at the Joseph Papp Public Theatre and worked with Manhattan Theatre Club, Playwrights Horizons, The Atlantic Theater Company, The Next Wave Festival, The Mark Taper Forum, The Huntington Theatre, ART at Harvard, Yale Rep., Long Wharf, Center Stage, The Williamstown Theatre Festival and Actors Theatre of Louisville. She can be seen in cable reruns of all three versions of Law and Order, Sex and the City and can be seen in the upcoming TNT television series, Rubicon. Her film credits include Che, The Night Listener, Picture Perfect, Dust.
Panel Discussion
SLAC is grateful to Utah Humanities Council for generously funding our free panel discussion on Sunday, April 25 at 5pm. The Utah Humanities Council promotes understanding of human traditions, values, and issues through informed public discussion.
The discussion is inspired by the protagonist of CHARM, Margaret Fuller- a contemporary and muse of the great writers of her day, Henry David Thoreau, Ralph Waldo Emerson and Nathaniel Hawthorne. Margaret was an author, editor, journalist, literary critic, Transcendentalist, and women's rights advocate. She helped educate women by hosting a series of 'Conversations' which empowered them to read, think, and discuss important contemporary issues. Her ground-breaking writings, particularly her landmark book 'Woman in the Nineteenth Century', stirred generations to follow her lead.
In 'The Margaret Fuller Problem', we will take up some of the questions raised in CHARM- Whom does history remember, whom does it forget, and why? Why do few people know about this guiding light for the first wave of feminism? If the great minds of the Transcendentalist movement were riveted by Margaret Fuller, why don't we know more about her and her work? How have other feminists of the past shaped us? How do young people today regard the early feminist movement?
PANELIST BIOS:
BETSY BURTON co-founded the independent King's English Bookshop with then-partner Ann Berman in 1977. After Berman left in 1981, Burton ran the store alone until 1988, when Barbara Hoagland became a partner. Burton and Hoagland were named among Utah Business Magazine's 'Risk Takers, 30 Women to Watch,' and theirs was selected Business of the Year by the National Association of Women Business Owners. Burton is a member of the Board of Directors of the American Booksellers Association and the American Independent Business Alliance, and is the co-chair of Local First Utah. She was awarded Bookseller of the Year by the Mountains and Plains Booksellers Association in 2001, and her book 'The King's English: Adventures of an Independent Bookseller' was chosen Book of The Year in non-fiction by the Utah Arts Council in 2003. She is married and has two adult children.
KATHLEEN CAHILL has received many awards for her work, including the Jane Chambers Playwriting Award, a Connecticut Commission on the Arts Playwriting Award (twice), a Massachusetts Artists Foundation Award, a Rockefeller Grant, a National Endowment for the Arts New American Works Grant, and a Drama League Award. Her plays include THE STILL TIME (Georgia Rep/Porchlight Theatre, Chicago), WOMEN WHO LOVE SCIENCE TOO MUCH (Porchlight), HENRI LOUISE AND HENRY (Cleveland Public), SLAM (Plan-B Theatre, UT), and the screenplay DOWNTOWN EXPRESS, a film for David Grubin Productions in NY. With composer Michael Wartofsky she wrote the book and lyrics for THE NAVIGATOR and FRIENDSHIP OF THE SEA; with Deborah Wicks LaPuma she wrote DAKOTA SKY (Olney Theatre), WATER ON THE MOON (Signature Theatre readings), and CAPTIVATED (Kennedy Center New Works Festival). Other musical works include the opera CLARA, FATAL SONG, and A TALE OF TWO CITIES: PARIS AND BERLIN IN THE TWENTIES (all Maryland Center for the Performing Arts). Ms. Cahill earned her MFA in Writing for Music-Theatre from NYU's Tisch School of the Arts and her BA in English Literature from Northeastern University. She lives in Utah, and works as writer/senior editor for Masterpiece Theatre on PBS. After premiering at SLAC, CHARM will be produced at Orlando Shakespeare.
SYDNEY CHEEK-O'DONNELL is Assistant Professor of Theatre History and Head of the Theatre Studies program at the University of Utah, where she teaches the History of Theatre, Dramaturgy, Theatre and Theory, and Directing. Dr. Cheek-O'Donnell's ongoing research interests include feminist performance analysis and Italian theatre. Her articles, book and performance reviews have been published in Review, Theatre Journal, New Theatre Quarterly, and Seattle Opera Magazine, as well as in two recently published volumes of essays. She currently serves as the Associate Editor of Review. In addition, Dr. Cheek-O'Donnell works as a production dramaturg in professional and academic theatre. Recent dramaturgy credits include 42nd STREET, MISS SAIGON, THE HEIRESS, and CHICAGO (Pioneer Theatre Company), and CHARM (SLAC). She earned a BA at Carleton College and a PhD in Theatre History and Criticism at the University of Washington.
JANN HAWORTH was one of the few women closely associated with the Pop Art Movement in Great Britain throughout the 1960s. She aims in her work to establish a synthesis between apparent opposites, employing a clear, accessible visual language with an overt gender baseline. Ms. Haworth's work has been featured in a number of recent large-scale exhibitions with the resurgence of interest in the Pop Art period, including Pop Art UK, Modena, Italy (2004); Art and The 60's, The Tate Great Britain (2004); British Pop, Bilbao, Spain (2005) [together with the BBC program]; and Pop Art 1956-1968, Rome, Italy (2007). Recent solo shows include The Mayor Gallery, London (2006), Salt Lake City Library (2008), and Galerie Du Centre (2008). She is currently showing in Wolverhampton Pop Art Gallery (through April 2010). Ms. Haworth was a contributor to three public works projects in Salt Lake: The 337 Project, SLC Pepper (also Project Director), and the 'On Broadway' Mural. In addition to the unusual distinction of being a female Pop artist, Ms. Haworth was the Co-Designer for the Beatle's Sgt. Pepper album cover, for which she received a Grammy.
TAMRIKA KHVTISIASHVILI is a host of RadioActive on KRCL, a PhD student in Linguistics, and co-owner of Blue Plate Diner. She was born in Tbilisi, Georgia, former Soviet Union and came to the United States at age 15. She received her BA in filmmaking and continues to make and collaborate on short films. She likes to spend her free time with her charming husband and 15-year-old daughter. Together they like to watch foreign films, go to the theater, see live music, travel and talk politics.
Word of Mouth
"Charm was just the play I needed to see at this point in my life - a reminder that being a bright, passionate, intense woman has always been a bit of a challenge...and, that there aren't always places to "fit". So what?!? We keep on being completely and wholly ourselves! Great work - loved the story, the script, the humor, the casting, the staging, the lighting! What a treat for the mind and heart and soul." ~ Heidi Van Ert
"Everyone go see Kathleen Cahill's 'Charm' at the Salt Lake Acting Company! I saw the final dress last night and it's brilliant! Arrestingly gorgeous, deep, funny, fun, innovative, overflowing with talent, and the kind of show that will live in your memory forever." ~ Playwright/Actor Matthew Ivan Bennett
In the Room
SLAC's In The Room conversation with CHARM playwright Kathleen Cahill and director Meg Gibson on March 2, 2010.
SLAC Sparks
Spark noun. a trace or hint | inspiration or catalyst | an ignited or fiery particle, something that sets off a sudden force | anything that serves to animate, kindle, or excite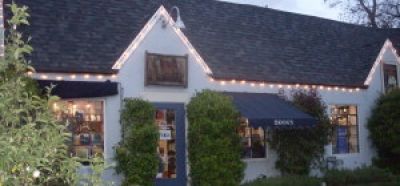 American Bloomsbury: Louisa May Alcott, Ralph Waldo Emerson, Margaret Fuller, Nathaniel Hawthorne, and Henry David Thoreau: Their Lives, Their Loves, Their Work
By Susan Cheever
Simon & Schuster, 2007 (Paperback)
The 1850s were heady times in Concord, Massachusetts: in a town where a woman's petticoat drying on an outdoor line was enough to elicit scandal, some of the greatest minds of our nation's history were gathering in three of its wooden houses to establish a major American literary movement. The Transcendentalists, as these thinkers came to be called, challenged the norms of American society with essays, novels, and treatises whose beautifully rendered prose and groundbreaking assertions still resonate with readers today. Though noted contemporary author Susan Cheever stands in awe of the monumental achievements of such writers as Ralph Waldo Emerson, Henry David Thoreau, Nathaniel Hawthorne, Herman Melville, and Louisa May Alcott, her personal, evocative narrative removes these figures from their dusty pedestals and provides a lively account of their longings, jealousies, and indiscretions. Thus, Cheever reminds us that the passion of Concord's ambitious and temperamental resident geniuses was by no means confined to the page....
The Woman and the Myth: Margaret Fuller's Life and Writings
By Bell Gale Chevigny
Northeastern University Press, 1993 (Paperback) Alternate Formats
This new edition of this classic and influential book features recently recovered writings about Fuller by her contemporaries and additional selections from Fuller's writings, including previously unpublished excerpts from her journals.
The Blithedale Romance
By Nathaniel Hawthorne
Penguin Classics, 1983
Renowned 19th-century author Nathaniel Hawthorne writes fully in his own time, not haunting his characters with the American past as in his more famous works THE HOUSE OF SEVEN GABLES and THE SCARLET LETTER. Published in 1852, THE BLITHEDALE ROMANCE remains a captivating work about politics, love, the supernatural, and idealism, written with Hawthorne's sharp wit and deep intelligence.
The Scarlet Letter
By Nathaniel Hawthorne
Penguin Classics, 2002
Set in the harsh Puritan community of seventeenth-century Massachusetts, this tale of an adulterous entanglement resulting in an illegitimate birth engendered the first true heroine of American fiction.
Introduction by Nina Baym
Notes by Thomas E. Connolly
Walden and Other Writings
By Henry David Thoreau
Modern Library, 2000
With their call for "simplicity, simplicity, simplicity!", for self-honesty, and for harmony with nature, the writings of Henry David Thoreau are perhaps the most influential philosophical works in all American literature. The selections in this volume represent Thoreau at his best. Included in their entirety are Walden, his indisputable masterpiece, and his two great arguments for nonconformity, Civil Disobedience and Life Without Principle. A lifetime of brilliant observation of nature--and of himself--is recorded in selections from A Week On The Concord And Merrimack Rivers, Cape Cod, The Maine Woods and The Journal.
Louisa May Alcott: The Woman Behind Little Women
By Harriet Reisen
Henry Holt and Co., 2009
Louisa May Alcott portrays a writer as worthy of interest in her own right as her most famous character, Jo March, and addresses all aspects of Alcott's life: the effect of her father's self-indulgent utopian schemes; her family's chronic economic difficulties and frequent uprootings; her experience as a nurse in the Civil War; the loss of her health and frequent recourse to opiates in search of relief from migraines, insomnia, and symptomatic pain. Stories and details culled from Alcott's journals; her equally rich letters to family, friends, publishers, and admiring readers; and the correspondence, journals, and recollections of her family, friends, and famous contemporaries provide the basis for this lively account of the author's classic rags-to-riches tale. This revelatory portrait will present the popular author as she was and as she has never been seen before.
Concord Quartet: Alcott, Emerson, Hawthorne,Thoreau, and the Friendship That Freed the American Mind
By Samuel Agnew Schreiner
John Wiley & Sons Inc, 2006
From the start of transcendentalism and America's intellectual renaissance in the 1830s, to the Civil War and beyond, the story of four extraordinary friends whose lives shaped a nation.
The American Transcendentalists: Essential Writings
by Lawrence Buell
Modern Library Classics from Random House, 2006
Transcendentalism was the first major intellectual movement in U.S. history, championing the inherent divinity of each individual, as well as the value of collective social action. In the mid-nineteenth century, the movement took off, changing how Americans thought about religion, literature, the natural world, class distinctions, the role of women, and the existence of slavery. Edited by the eminent scholar Lawrence Buell, this comprehensive anthology contains the essential writings of Ralph Waldo Emerson, Henry David Thoreau, Margaret Fuller, and their fellow visionaries. There are also reflections on the movement by Charles Dickens, Henry James, Walt Whitman, Louisa May Alcott, and Nathaniel Hawthorne. This remarkable volume introduces the radical innovations of a brilliant group of thinkers whose impact on religious thought, social reform, philosophy, and literature continues to reverberate in the twenty-first century.
Margaret Fuller: A Brief Biography with Documents
By Eve Kornfeld
Bedford/St. Martin's, 1996
As a well-known editor and journalist, Margaret Fuller (1810-1850) questioned the conventional boundaries that circumscribed American society in the first half of the nineteenth century. This collection of her letters, essays, poems, and journalism reveals a woman who developed a feminist and humanist vision that transcended class, racial, national, and gender borders.
American Sympathy: Men, Friendship, and Literature in the New Nation.
By Caleb Crain
Yale University Press, 2001
"A friend in history", Henry David Thoreau once wrote, "looks like some premature soul". And in the history of friendship in early America, Caleb Crain sees the soul of the nation's literature.
In a sensitive analysis that weaves together literary criticism and historical narrative, Crain describes the strong friendships between men that supported and inspired some of America's greatest writing -- the Gothic novels of Charles Brockden Brown, the essays of Ralph Waldo Emerson, and the novels of Herman Melville. He traces the genealogy of these friendships through a series of stories. A dapper English spy inspires a Quaker boy to run away from home. Three Philadelphia gentlemen conduct a romance through diaries and letters in the 1780s. Flighty teenager Charles Brockden Brown metamorphoses into a horror novelist by treating his friends as his literary guinea pigs. Emerson exchanges glances with a Harvard classmate but sacrifices his crush on the altar of literature -- a decision Margaret Fuller invites him to reconsider two decades later. Throughout this engaging book, Crain demonstrates the many ways in which the struggle to commit feelings to paper informed the shape and texture of American literature.
Emerson: The Mind on Fire
By Robert D. Richardson
University of California Press, 1996
Ralph Waldo Emerson is one of the most important figures in the history of American thought, religion, and literature. The vitality of his writings and the unsettling power of his example continue to influence us more than a hundred years after his death. Now Robert D. Richardson Jr. brings to life an Emerson very different from the old stereotype of the passionless Sage of Concord. Drawing on a vast amount of new material, including correspondence among the Emerson brothers, Richardson gives us a rewarding intellectual biography that is also a portrait of the whole man.
The Portable Margaret Fuller
By Margaret Fuller and Mary Kelley
An anthology of the writings of Margaret Fuller (1810-1850), American editor, essayist, poet, teacher and author. An associate of Emerson, Thoreau and William Henry Channing at the Brook Farm Community in Massachusetts, Fuller edited the transcendentalist journal "The Dial", and became the first woman journalist for the "New York Tribune". This book includes the texts "Summer on the Lakes" and "Women in the Nineteenth Century" in their entirety, a selection of criticisms, her despatches from Italy for Horace Greeley during the Italian Revolution, and selected correspondence. Mary Kelley has edited and prefaced the collection with a critical introduction, and provided chronology and notes.
"My Heart is a Large Kingdom": Selected Letters of Margaret Fuller
By Robert N. Hudspeth, Margaret Fuller
This single-volume selection of the letters of Margaret Fuller affords a unique opportunity for renewed acquaintance with a great American thinker of the Transcendentalist circle. The letters represent Fuller at all stages of her life and career, and show her engaged as literary critic, as translator and as champion of German literature and thought, as teacher, as travel writer, as literary editor, as journalist, as feminist, as revolutionary, as wife and mother. "My Heart Is a Large Kingdom", unlike previous collections, includes only letters transcribed from Fuller's manuscripts and does not reproduce correspondence known only from printed sources and copies in hands other than Fuller's.
Among the recipients of the letters in this generous selection are such literary and cultural figures as Bronson Alcott, Elizabeth Barrett Browning, Arthur Hugh Clough, Ralph Waldo Emerson, Giuseppe Mazzini, Giovanni Angelo Ossoli (Fuller's husband), George Ripley, and Henry David Thoreau. Taken together, the letters serve as a chronicle of Fuller's lifetime and provide glimpses into her thoughts and feelings during the years of the "Conversations", Dial, and the revolution in Rome.
Additional Links