April 01, 2015
The Salt Lake Acting Company (SLAC) and The David Ross Fetzer Foundation for Emerging Artists are thrilled to announce that the winner of the 2015 Davey Foundation Theatre Grant is Katherine Vondy's THE FERMI PARADOX.
Katherine's play was selected from 50 script submissions received from around the country. The selection committee was comprised of theatre professionals as well as collaborators and friends of David Fetzer, including Ariana Broumas Farber, Kathleen Cahill, Robin Wilks-Dunn, Cynthia Fleming, Julie Jensen, David Kranes, Shannon Musgrave, Keven Myhre, and Betsy Ross.
THE FERMI PARADOX will receive a weeklong workshop at the Salt Lake Acting Company, directed by Chase Ramsey. A company of local actors and artists including a dramaturg, choreographer, and filmmaker will also participate in the project. In line with The Davey Foundation's purpose to encourage emerging artists (defined as 35-or-under), everyone involved in the workshop will also be 35-or-under. The workshop will culminate in a public staged reading at SLAC on Monday, August 31, 2015 at 7pm.
When his co-pilot dies during a maintenance spacewalk, Pilot Joseph Morgan becomes the sole occupant of the Spaceship Astraeus. Alone in outer space, Joseph loses himself in memories of his friendship with Robert (his deceased co-pilot) as well as ruminations on his deteriorating relationship with his girlfriend, Adrienne. But Joseph's reflections take a turn for the absurd when an alien life form boards the ship. The alien's arrival and the revelations that arise from their interactions force Joseph to come to terms with the truth about Robert's death. Ultimately, THE FERMI PARADOX juxtaposes universal themes of love and betrayal with contemporary dance competition shows, the work of Italian physicist Enrico Fermi, and the awe-inspiring setting of the cosmos to tell a story that is at once familiar and extraordinary.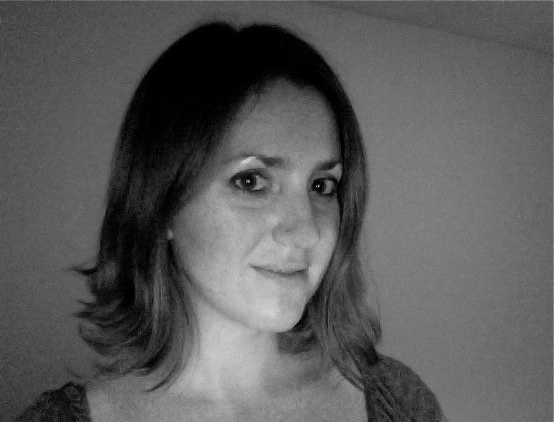 Katherine Vondy (Playwright) is a Los Angeles-based writer and director whose credits span theater, film and literature. Her award-winning short film, The Broken Heart of Gnocchi Bolognese, has screened at festivals worldwide and is distributed by Shorts International (TV) and PlayFestivalFilms (online). Recent projects include pieces for educational video company CreatorUp and musical comedy group Lost Moon Radio, and she was selected to be one of six directors featured in the inaugural One Axe Plays showcase in March 2015. The recipient of dramatic writing residencies from the Vermont Studio Center, Starry Night and Wildacres, Kat was also a member of the Theatricum Botanicum 2014 Seedlings Playwrights. Her prose and poetry has appeared widely in literary magazines and journals and she writes the comedy blog The Walking Deadpan. Kat earned a BA from Amherst College and an MFA in Film and Television Production from the University of Southern California's School of Cinematic Arts. More information at www.katherinevondy.com
Chase Ramsey (Director) is currently the Casting Director and Associate Artist at The Cutting Ball Theater in San Francisco. Founder of Warboy Theatre Projects, Connections Theatre Project and Artistic Director of FantasyCon. Past work has been seen with Guthrie, Cal Performances, Campo Santo, The Cutting Ball Theater, Center Rep, The Exit Theater, Sundance, Salt Lake Acting Company, and Utah Valley University. Awarded 2014 SDC Observership. Chase is a member of the Stage Directors and Choreographers Society and represented by Stars Management San Francisco. www.Chase-ramsey.com
The Davey Foundation was created to honor the life of David Ross Fetzer and his commitment to the film and theatre arts. The Foundation is excited to make grants available to artists 35 and younger for the development of innovative film and theatre projects, and to provide the mentoring framework that will allow the Davey grantee to flourish. More information at www.thedaveyfoundation.org
Salt Lake Acting Company's mission is to engage and enrich community through brave contemporary theatre. Founded in 1970, SLAC is a not-for-profit 501(c)3 professional theatre dedicated to producing, commissioning, and developing new works and to supporting a community of professional artists. SLAC has been nationally recognized by the Shubert Foundation, the National Endowment for the Arts, the Pew Charitable Trusts, and the Edgerton Foundation, among others. SLAC operates under a STP Actors Equity Association contract and is a Constituent Member of Theatre Communications Group (a national organization for non-profit professional regional theatres), and the National New Play Network (a national alliance of non-profit professional theatres that champions the development, production, and continued life of new plays).