April 21, 2023
We are pleased to announce our next New Play Sounding Series free reading of Let Down Your Hair by Matthew Ivan Bennett. The reading will take place on Monday, May 1st, 2023 at 7 PM.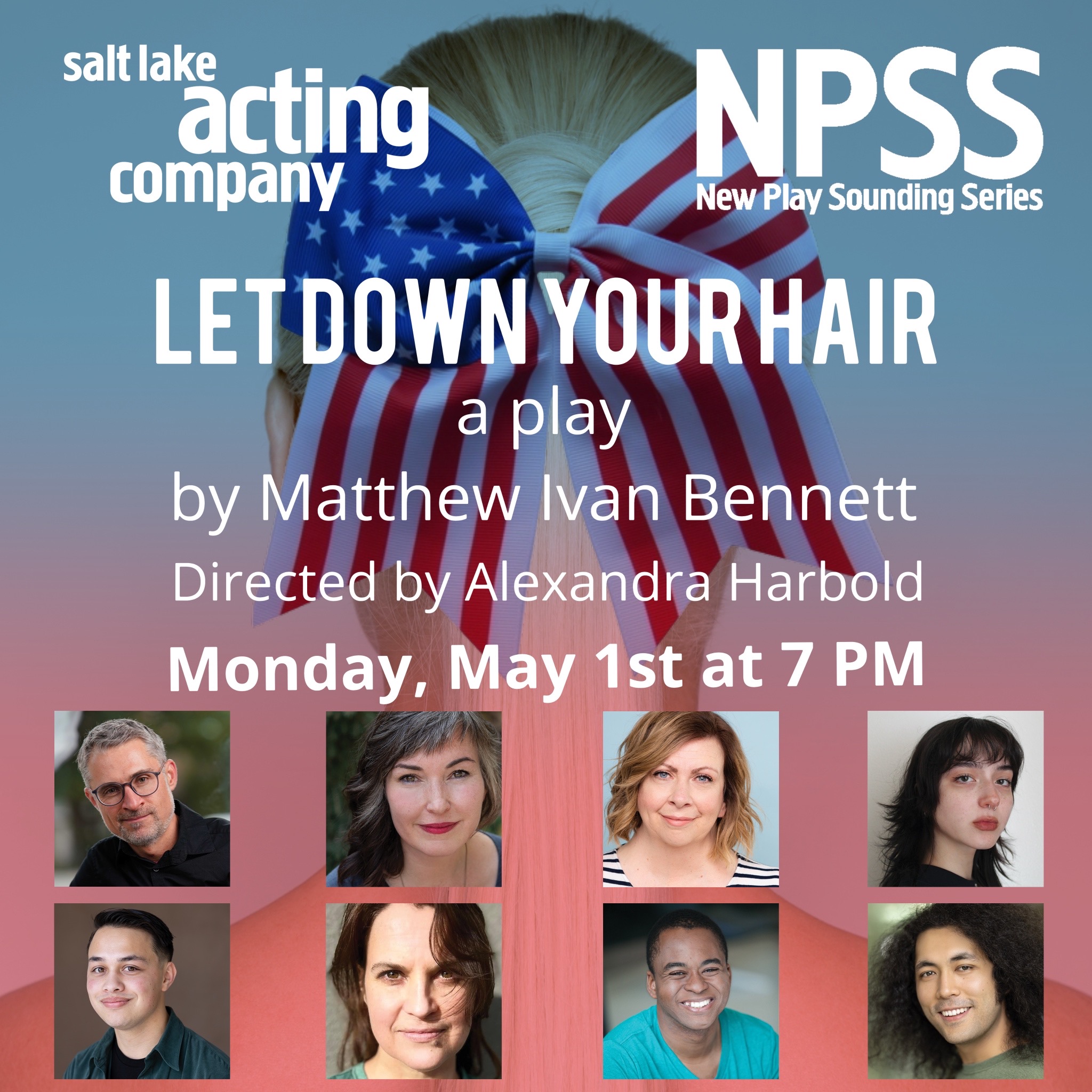 Written by SLAC alum Matthew Ivan Bennett (The Caretaker) and directed by Alexandra Harbold* (The Wolves, Death of a Driver) with Bridgette Lehman as Stage Manager. The cast features SLAC alumnus and several newcomers. SLAC alum include: Colleen Baum* (Four Women Talking About the Man Under the Sheet) as Frau Göthel, Alex Smith (NPSS - The Obsolete Unkindness of Ravens) as the Reader, and Ben Young (Climbing With Tigers) as Fable. Newcomers are Caro Ciet as Rapunzel, Amona Faatau as the Prince, and Brenda Hattingh Peatross as Hettie Wiegle.
Let Down Your Hair is described by the playwright as follows:
Let Down Your Hair is a modern re-telling of Rapunzel through the lens of sex education in America. In the 1812 edition of the Brothers Grimm tale, the fairy (later changed to an evil human) knew the prince had been visiting the tower after 12-year-old Rapunzel got pregnant.
Despite the fact that we still grapple with early unwanted pregnancies in 2023, most people only know the whitewashed version of this classic. Let Down Your Hair restores the cautionary-tale boldness of the original, using comedy, politics, and a talking cat.
While admission to the NPSS reading of Let Down Your Hair is free, reservations are required. They can be reserved directly via the link above, or by contacting the SLAC Audience Relationship Team at or calling 801-363-7522.
For more information on the New Play Sounding Series, please click here.
*Member of Actors' Equity Association, the Union of Professional Actors and Stage Managers in the United States