February 21, 2023
We are pleased to announce our next New Play Sounding Series free reading of Can I Say Yes to That Dress? by Sarah Shippobotham. The reading will take place on Monday, February 27th, 2023 at 7 PM.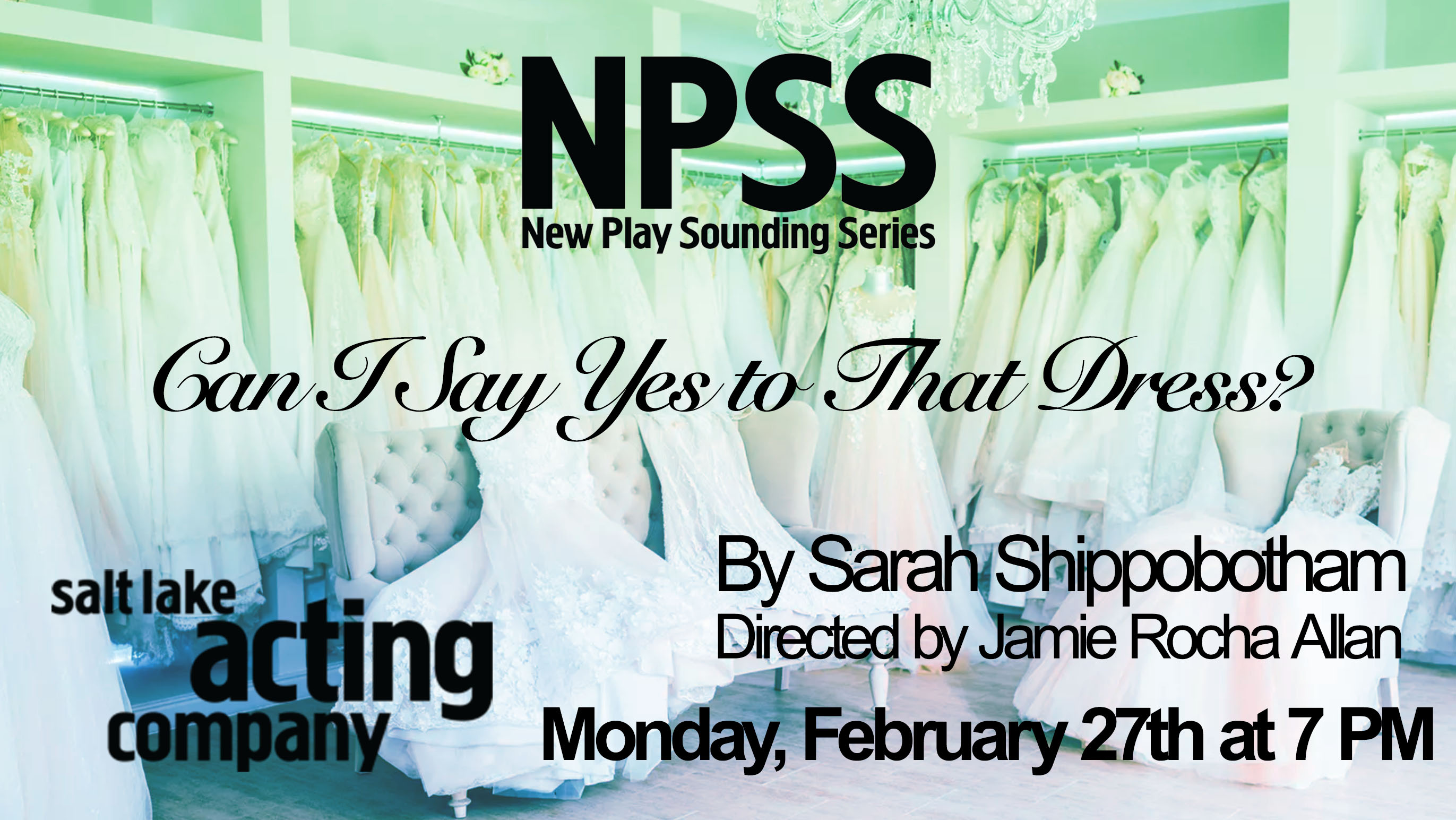 Written and performed by SLAC alum Sarah Shippobotham (SLACabaret: Down the Rabbit Hole, Tribes) and directed by Jamie Rocha Allan (Land of No Mercy) with Alexandra Harbold (Hand to God) as Dramaturg, and Jennie Sant* as Production Stage Manager. Can I Say Yes to That Dress? is described by the playwright as follows:

Stuck in a wedding dress changing room, a middle-aged woman questions her life choices and what it means to be a woman. This one-person show asks what happens if you feel like you don't fit into the socially accepted norms of femininity and femaleness.
While admission to the NPSS reading of Can I Say Yes to That Dress? is free, reservations are required. They can be reserved directly via the link above, or by contacting the SLAC Audience Relationship Team at or 801-363-7522.
*Member of Actors' Equity Association, the Union of Professional Actors and Stage Managers in the United States