August 15, 2022
Salt Lake Acting Company announces the cast and creative team for the world premiere of Sleeping Giant by Steve Yockey. The new work, which previously received a reading through SLAC's New Play Sounding Series in May 2022, is described as follows:
When a firework-filled marriage proposal goes very wrong, the accompanying explosions wake up something very old that's been sleeping in the nearby lake for thousands of years. What follows are intimate, darkly comic, and sometimes startling vignettes about the lengths people go when they desperately want something to believe in.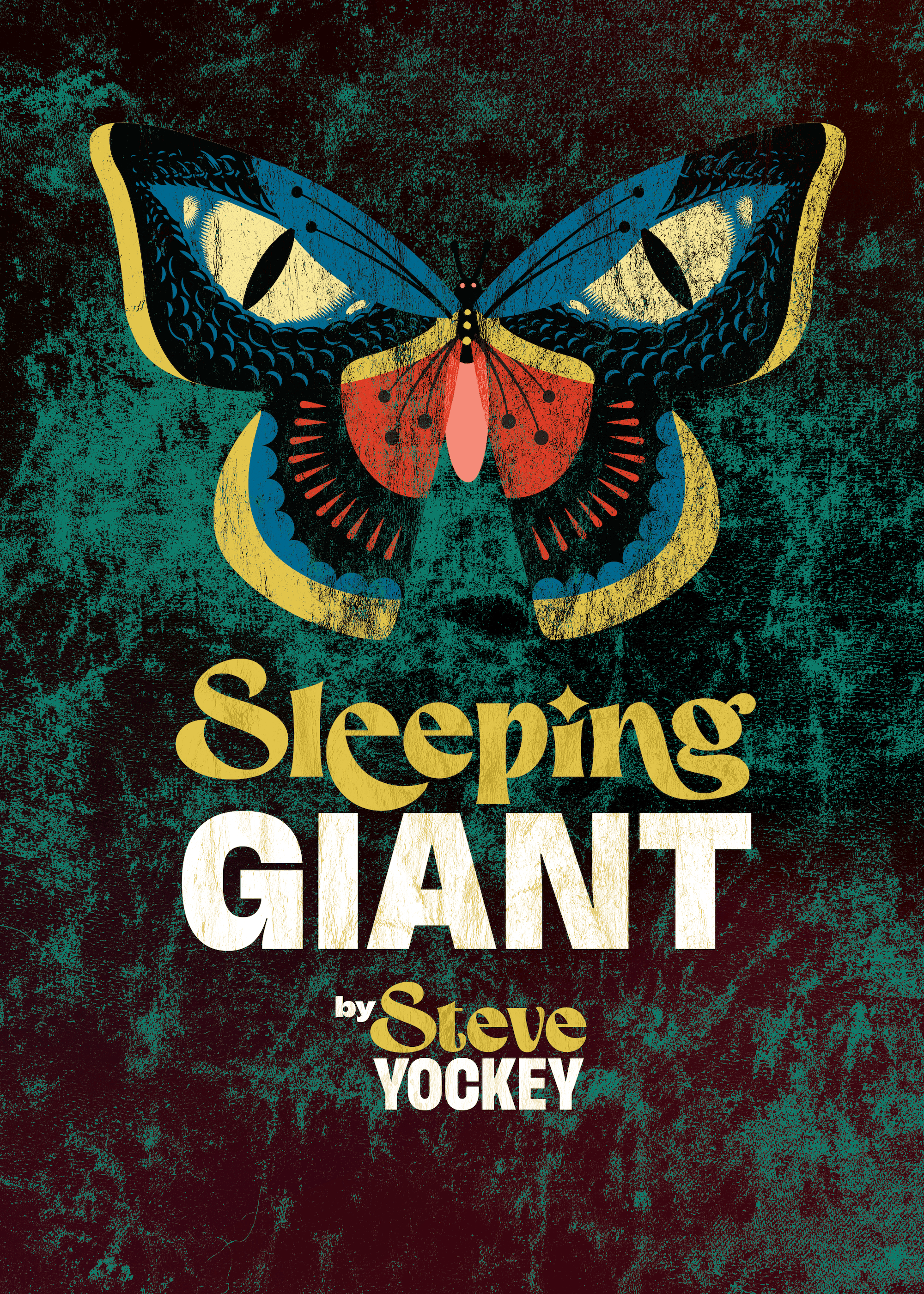 Artwork by Courtney Blair
The cast of Sleeping Giant is comprised entirely of SLAC alumni. Lily Hye Soo Dixon (Mercury) plays The Naïf, Tito Livas* (SLACabaret: Down the Rabbit Hole) plays The Messenger, Robert Scott Smith* (Climbing With Tigers) plays The Raconteur, and Cassandra Stokes-Wylie* (Death of a Driver) plays The Convert. Dixon, Livas, and Stokes-Wylie reprise their roles from the New Play Sounding Series reading.
Sleeping Giant will be co-directed by Emilio Casillas and Shawn Francis Saunders. Associate Directors Casillas and Saunders are joined on the creative/production team by Halee Rasmussen (Scenic Designer), Bett Shouse (Costume Designer), Jessica Greenberg** (Lighting Designer), Cynthia L. Kehr Rees** (Sound Designer), Erik Reichert (Props Designer/Construction Supervisor), Michael Francis (Projection Designer), Latoya Cameron (EDI Dramaturg), and Lucy Urquhart and Anna Blaes (Covid Safety Managers). Jennie Sant* is Production Stage Manager.
Understudies, through the Understudy Program at SLAC, will be announced at a later date.
Sleeping Giant plays SLAC's Upstairs Theatre from September 21 through October 16. Tickets are currently available exclusively to SLAC Subscribers. Single tickets will go on sale August 29th.
_____________________________________________________________________________
*Member of Actors' Equity Association, the Union of Professional Actors and Stage Managers in the United States
**The Lighting and Sound Designers for Sleeping Giant are represented by United Scenic Artists Local USA 829 of the IATSE.