February 01, 2019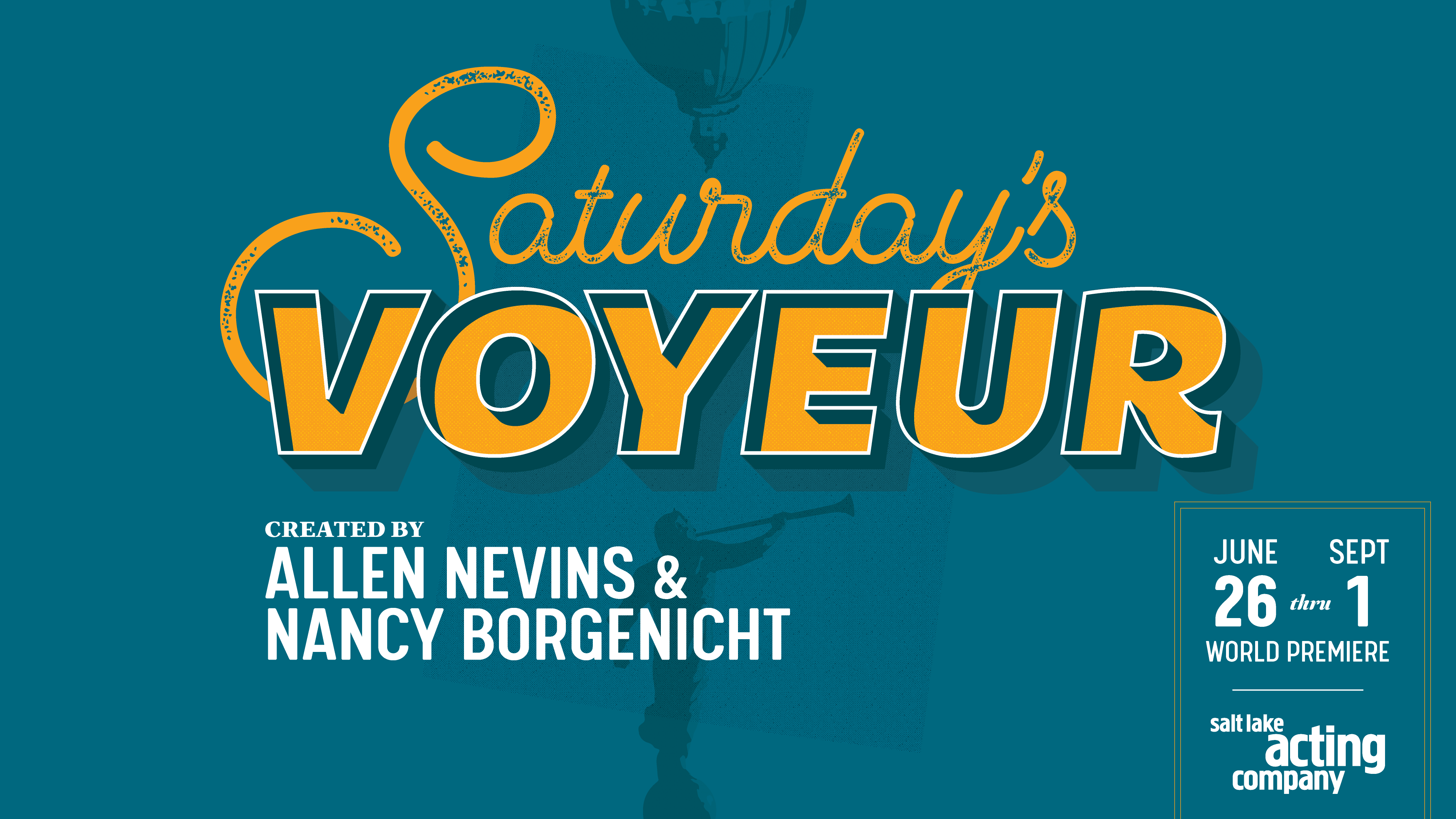 Casting for the 41st-annual production of one of the country's longest-continuing parodies, SATURDAY'S VOYEUR, has been solidified. The annual tongue-in-cheek tribute to Utah culture and politics, written and created by Allen Nevins and Nancy Borgenicht, promises to once again pack a lovingly-irreverent punch for SLAC audiences.
2019's installment sees the return of SATURDAY'S VOYEUR alumni Annette Wright, Dan Larrinaga, Justin Ivie*, and Robert Scott Smith*. Making their VOYEUR debuts are Daisy Allred, Aalliyah Ann*, Bradley Hatch, Matthew Tripp, Julie Silvestro Waite*, and Jacob Weitlauf. Also joining the cast are Fiona Hannan and Madi Cooper, who made their SLAC debuts earlier this season in PINKALICIOUS THE MUSICAL and THE WOLVES, respectively.
The returning creative team includes SLAC's Executive Artistic Director Cynthia Fleming (director) and Michael Leavitt (music director).
SATURDAY'S VOYEUR 2019 makes its world premiere at Salt Lake Acting Company June 26 - September 1. Tickets can be purchased here.
*Member of Actors' Equity Association, the Union of Professional Actors and Stage Managers in the United States
Media inquiries: please contact Joshua Black, Director of Communications, at