October 20, 2018
Join us for a free panel discussion based on the themes of THE WOLVES by Sarah DeLappe
Sunday, November 4 @ 2:45 PM
Upstairs Theatre - SLAC
Also streamed via our Facebook page
Admission is complimentary and no reservations are required.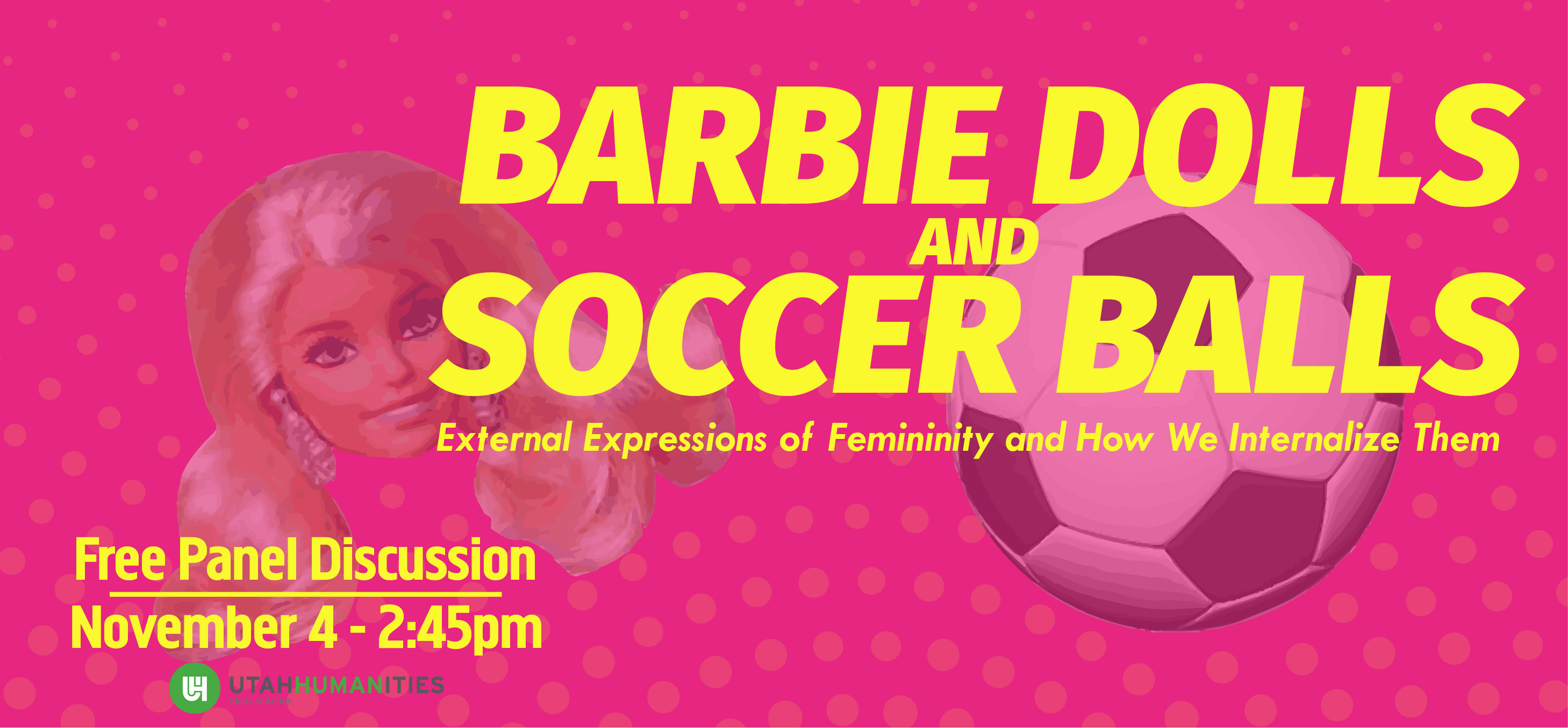 Our panel discussion, entitled "Barbie Dolls and Soccer Balls: External Expressions of Femininity and How We Internalize Them," will bring together diverse experts from around Salt Lake County to take an in-depth look at the themes of THE WOLVES. Set on an indoor soccer field, THE WOLVES chronicles the warm-ups of a teenage girls' soccer team, with all the physical, mental, and emotional waves that come along with being a young female athlete. The characters are funny and smart. The lightning fast dialogue flows and overlaps, challenging the audience to lean in to the fiery dynamics of the team. A deceptively simple setting lays the foundation for a play that examines the intricacies, excitement, and complexity of being a teenage girl in today's society.
Playwright Sarah DeLappe said: "I wanted to see a portrait of teenage girls as human beings – as complicated, nuanced, very idiosyncratic people who weren't just girlfriends or sex objects or manic pixie dream girls but who were athletes and daughters and students and scholars and people who were trying actively to figure out who they were in this changing world around them."
SLAC's panel discussions are an opportunity for audience members to gain an understanding of themselves in relation to the issues presented on stage, connecting the play to the community, and exploring questions through a range of lenses represented by panelists who differ in political, social, academic, vocational, and lived experiences and perspectives. The central humanitarian themes in this discussion will be Cultural Studies, Social Movements, Philosophy/Ethics, and Communication/Interpretation. Panel members will include:
Catherine Heiner, MA, Literary Cultural Studies | Carnegie Mellon University, Dramaturg, THE WOLVES (Moderator)
Staci Delaney-Crimson Club Hall of Fame Inductee, Women's Soccer
Jenny Mackenzie-Documentary Film Maker, "Kick Like A Girl"
Theresa Martinez, Ph.D-Professor, University of Utah Sociology Department
Meghan McGinnis-Director of External Affairs, Her Campus, University of Utah

This event has received funding from Utah Humanities (UH). UH empowers Utahns to improve their communities through active engagement in the humanities.