February 23 - 27, 2015
Salt Lake Acting Company is saying YES to a new program that will bring local artists and artists from all over the country together to collaborate and create new theatre. The Salt Lake Acting Company Playwrights' Lab is modeled after the Sundance Theatre Lab where now celebrated American playwrights like Tony Kushner were given the time, space, and creative resources to develop plays like Angels in America. David Kranes, who founded and ran the Sundance Lab for 14 years will lead the Salt Lake Acting Company Playwrights' Lab, bringing his wealth of knowledge and experience in new play development.

"At Sundance we were both careful with and demanding of talent. Our mission was to help each playwright write the best possible version of the play s/he hoped to write. We were not chumming for 'hits.' Nevertheless, Pulitzer and Tony winning playwrights Tony Kushner, Robert Schenkaan, Donald Margulies, Lynn Nottage and many others received the benefits of the Sundance process."
- David Kranes, Lab Director
A laboratory setting is a rare and incredibly valuable experience for playwrights in the early stages of a new play. By removing the pressures that come along with production – marketing decisions, ticket sales, audience and press response – and by adding the creative resources of dramaturgs, directors, actors, improv artists, storytellers, visual artists, and dancers, the playwrights are able to focus solely and fully on the work.

The inaugural Salt Lake Acting Company Playwrights' Lab will run February 23rd - 27th, 2015 and will focus on the work of playwrights Kathleen Cahill and Jon Tuttle. Cahill, who has been a playwright in residence at SLAC since 2011will be working on her newest play titled HARBUR GATE, which received a commission from the National New Play Network and tells three stories of veterans in the Iraq war. Tuttle's play, A BOY ABOUT TEN, is a dark family drama about an estranged husband and wife who each take custody of one child, then decide to swap. Tuttle comes to SLAC from South Carolina where he is a professor at Francis Marion University and Playwright-in-Residence at Trustus Theatre. He is no stranger to Utah; he spent time here working with the Sundance Lab and had a play in SLAC's New Play Sounding Series in 1997.
"There is literally nothing more valuable to a playwright than a workshop. It is a rare chance to work on a play the way a baker works on a loaf of bread — to knead it into shape, to give it time and space to rise."
- Kathleen Cahill, Playwright
"Rare enough are opportunities to work without distraction on a new play. But to collaborate with David Kranes and the committed professionals at SLAC is the fulfillment of dreams I've never stopped having."
- Jon Tuttle, Playwright
A company of local and national actors, directors, dramaturgs, and artists with a wide variety of specialties will come together to support the playwrights' visions and explore the possibilities within these two new scripts.
The artistic company for the 2015 Salt Lake Acting Company Playwrights' Lab includes:
JON TUTTLE(national plawright) is Professor of English and Director of University Honors at Francis Marion University and Playwright-in-Residence at Trustus Theatre. His collections include "The Trustus Plays" (Intellect Books, 2009) and "Two South Carolina Plays" (Hub City Press, 2009). His plays include THE HAMMERSTONE, TERMINAL CAFE and THE PALACE OF THE MOORISH KINGS (Dramatists Play Service.), A FISH STORY and HOLY GHOST (Samuel French), DRIFT, THE WHITE PROBLEM, and SONATA FOR ARMADILLOS (Playscripts) and THE SWEET ABYSS (NextStage). He has won numerous dramatic competitions and received fellowships from the South Carolina Arts Commission and the South Carolina Academy of Authors, on whose Board of Governors he currently serves. He and his wife Cheryl live in Florence, SC.
KATHLEEN CAHILL's (local playwright) awards include the Jane Chambers Playwriting Award, two Connecticut Commission on the Arts Playwriting Awards, a Massachusetts Artists Foundation Award, a Rockefeller Grant, a National Endowment for the Arts New American Works Grant, two Edgerton Foundation Awards and a Drama League Award. Her play CHARM was nominated for a Pulitzer Prize; her play THE PERSIAN QUARTER was nominated for a Steinberg Award. Her produced musicals and operas include FRIENDSHIP OF THE SEA, DAKOTA SKY; an opera, CLARA, two opera/cabarets, A TALE OF TWO CITIES: PARIS AND BERLIN IN THE TWENTIES, and the comedy, FATAL SONG. She also wrote the lyrics for David Zabriskie's Requiem. Her most recent production is the musical PERDIDA, THE WINTER'S TALE in Mexico. Her other produced plays include the comedy, COURSE 86B IN THE CATALOGUE (Salt Lake Acting Company), THE STILL TIME (Georgia Rep/ Porchlight Theatre, Chicago), WOMEN WHO LOVE SCIENCE TOO MUCH (Porchlight Theatre and NPR Radio), JOY FOREVER (Cleveland Public, Firehouse Theatre, Massachusetts), CHARM (National New Play Network Festival, Salt Lake Acting Company premiere, Kitchen Dog Theatre, Dallas; Orlando Shakespeare; Taffety Punk, Washinging D.C. and others), THE PERSIAN QUARTER (Salt Lake Acting Company, Merrimack Rep.) and a one-act, THE ELECTRODYNAMICS OF MOVING BODIES (Fusion Theatre, Albuquerque). She wrote the screenplay for the independent feature, Downtown Express. She is Playwright-in-Residence at the Salt Lake Acting Company.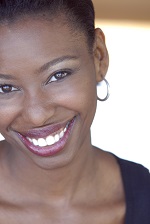 TAMILLA WOODARD (national director)is a director residing in New York City. She is a graduate of the Yale School of Drama, an alumnus of The Lincoln Center Directors Lab and founder of PopUp Theatrics, a partnership creating site impacting theatrical events in collaboration with theatre artists working around the globe. Currently she is serving as the Artistic Director for the Five Boroughs/One City Project for the Working Theater. Her most recent work: the PopUp Theatrics site specific collaboration INSIDE (Bucharest, Romania and Madrid, Spain); CHERRY SMOKE by James McManus, The Working Theater, NYC; BROKEN CITY, (PopUP Theatrics, NYC). Other recent work: "Long Distance Affair", an international collaboration for live Skype performance with editions in Buenos Aires, Queretaro, New York City, Bucharest and Edinburgh; LA RUTA, by Ed Cardona Jr (Working Theater, NYC) NIGHTLANDS by Sylvan Oswald (New Georges, NYC) and the development and direction of POLANSKI POLANSKI (Teatrul Odeon, Bucharest; The Sibiu International Theatre Festival, Sibiu, TIFF International Festival, Cluj; PS122/SoloNOVA festival, HERE, NYC). She has directed for the Working Theater, HERE, The Actors Theatre of Louisville, PS122, DR 2, The Culture Project, Urban Stages, Dance Theatre Workshop, The Kitchen Theatre and for festivals and universities around the US and internationally. She a Usual Suspect at New York Theatre Workshop, Time Warner Directing Fellow at Women's Project Theatre, Affiliate Artist with New Georges, the recipient of The Charles Bowden Award from New Dramatists and The Josephine Abady Award from The League of Professional Theatre Women. Up Next: A MIDSUMMER NIGHT'S DREAM for the premier season of Masterworks Theater Company. More at www.popuptheatrics.com and www.tamilla.com.

ROBIN WILKS-DUNN (local director) is pleased to be back at Salt Lake Acting Company. Her most recent productions at SLAC were I'LL EAT YOU LAST, A LOSS OF APPETITE, and GOOD PEOPLE. Other productions she has directed at SLAC include DOTTIE: THE SISTER LIVES ON, BOOM, PEARL, ONE LAST DANCE, and NAPOLEON'S CHINA. Robin has directed several staged readings at SLAC for the NPSS, most recently, ROAD TO EDEN, PERMANENT COLLECTION and THE LAST WORD. She directed LAST LISTS OF MY MAD MOTHER and THE GOOD BODY for Pygmalion Theatre Company, where she serves on the board. Robin co-wrote and was the original director of the ongoing children's touring show for the Intermountain LIVE WELL campaign. She works as Community Engagement Manager for Kingsbury Hall. She is on the National Advisory Committee for Kennedy Center Partners in Education working to bring arts to classrooms.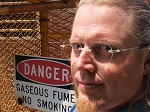 ERIK RAMSEY (national dramaturg) is an Associate Professor teaching playwriting in Ohio University's MFA Playwriting Program. His plays have been developed at various regional theaters including Cleveland Public Theatre, American Stage, Victory Gardens, and Pittsburgh Irish and Classical Theatre, and been published by Samuel French and Dramatic Publishing. His recent drama, SMITH UNEARTHED, is about the surprising turn of events that boosted Joseph Smith from life as a small time con-artist to Prophet of the Mormon Church, and has been developed at the International Society of Contemporary Literature and Theatre Conference (Estonia), the Gwen Frostic National Reading Series at Western Michigan University, Brick Monkey Theater Ensemble and Pittsburgh Irish and Classical Theater. His two textbooks, The Art of Theatre: Then and Now and The Art of Theatre: A Concise Introduction are in use at over 100 colleges and universities nationwide. As a new play dramaturg he has worked in diverse settings from Steppenwolf Theater to WordBridge Lab. Over the past decade he has been a guest artist and taught master classes in playwriting, new play development and narrative theory in a variety of national and international venues, including the St. Petersburg Academy of Dramatic Arts "New American Plays" Conference (St. Petersburg, Russia), and Lubimovka Playwrights Laboratory at Teatr.doc in Moscow. Erik's newest play, a two-hander for actresses in their 40's, explores the intersection of rodeo clowning, time-travel, and ribosomal translation.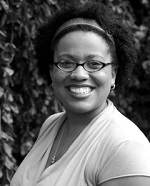 MARTINE KEI GREEN-ROGERS (local dramaturg) is currently an Assistant Professor of Theatre at the University of Utah. Her dramaturgical credits include: ONE MAN, TWO GUVNORS at Pioneer Theatre Company; CLEARNING BOMBS and NOTHING PERSONAL at Plan-B Theatre; the Classical Theatre Company's UNCLE VANYA, ANTIGONE, CANDIDA, GHOSTS, TARTUFFE, and SHYLOCK, THE JEW OF VENICE; productions of WAITING FOR GODOT, IPHIGENIA AT AULIS, SEVEN GUITARS, THE MOUNTAINTOP, HOME, and PORGY AND BESS at the Court Theatre; THE CLEAN HOUSE at CATCO; COMEDY OF ERRORS, TO KILL A MOCKINGBIRD, THE AFRICAN COMPANY PRESENTS RICHARD III, A MIDSUMMER NIGHT'S DREAM; and FENCES at the Oregon Shakespeare Festival; 10 PERFECT and THE CURIOUS WALK OF THE SALAMANDER as part of the Madison Repertory Theatre's New Play Festival; and A THOUSAND WORDS as part of the 2008 WI Wrights New Play Festival.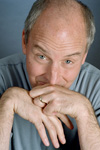 Genuine, irreverent, universal, ridiculous and original, BILL HARLEY (story-teller) is a two-time Grammy® award-winning artist who uses song and story to paint a vibrant and hilarious picture of growing up, schooling and family life. Recipient of the lifetime achievement award from RI Council for the Humanities "for building community; promoting our common humanity; and encouraging lifelong learning, exploring and growing", Bill tours nationwide as an author, performing artist and keynote speaker. With over 30 recordings and a dozen books to his credit, Harley is currently working on a family opera for the North Cambridge Opera Company and a book series about the trials and tribulations of fourth grader Charlie Bumpers. For more about Bill's work please visit: www.billharley.com.

SHANNON ROBERT (visual artist) received the M.F.A. in scene design from Florida State University. While at FSU, she participated in an international exchange with the Moscow Art Theatre Conservatory. Shannon was director of theatre and head of design at William Carey University, where she taught scene design for 14 years. She served KCACTF as Region IV design chair (3 years – managed the design exposition), regional vice chair (3 years – managed the Irene Ryan acting scholarships), regional chair (1 year) and served on national design committees. Shannon served on the board of directors, executive committee and long-range planning committee of SETC and was the Mississippi state representative to SETC for four years. After working in higher education, she managed the paint/craft departments of The Spoon Group Productions in NJ/NY. While there, she worked on THE GRINCH, GREASE (and national tour), XANADU, LEGALLY BLONDE, INHERIT THE WIND, THE PIRATE QUEEN, CORAM BOY, THE COLOR PURPLE (and Chicago production), JERSEY BOYS (and national tour and Vegas), SPAMALOT (London West End and Vegas), HAIRSPRAY (and Vegas) and SPONGE BOB SQUAREPANTS (Asian tour). Shannon is currently the Associate Artistic Director and Scene Designer in Residence for The Warehouse Theatre in Greenville, SC. She is married to the sometimes amusing Paul Savas.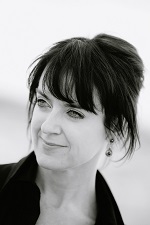 CHARLOTTE BOYE-CHRISTENSEN(dancer/choreographer), a native of Copenhagen, Denmark received her early training at London Contemporary Dance School and at the Laban Centre in London and completed her MFA Degree at Tisch School of the Arts, New York University. Charlotte has been commissioned to create new works for: Ballet West, Milwaukee Ballet, Singapore Dance Theatre, Danish Dance Theatre, Compania Danza Contemporanea Ccu in Mexico, Verb Ballets in Cleveland, Ballet de Camaguey in Cuba, The Arts Fissions Dance Company in Singapore, Tisch School of the Arts' Second Avenue Dance Company in NYC (Three commissions), London Contemporary Dance School's Edge Dance Company, and Utah Symphony and Opera. In 2013 she formed NOW-ID. She has choreographed at the Universities of Texas-Austin, TCU, Princeton, Rutgers, Utah, Southern Mississippi, at The National School for Contemporary Dance in Denmark, The Kuopio and Oulu Conservatories in Finland, Arnheim Academy and European Dance Development Center in the Netherlands, The Royal Danish Ballet School, University of the Americas in Mexico, and at the Bellas Artes International Choreography Competition in Mexico City. She is the recipient of a Fulbright Scholarship and grants from the Theatre and Arts Councils in Denmark, Germany, Mexico and Singapore, a grant from the Toyota Foundation and three from the Augustinus Foundation in Denmark amongst others, as well as a recipient of the Choo-San Goh Award for Choreographic Excellence and locally in Utah - five "Artys" for "Best choreography".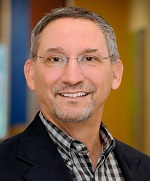 For the past thirty five years, KENNY RASKIN(improv artist) has made a name for himself as a leading physical comedian both in the United States and Europe, delighting audiences with a unique blend of theatrical pieces and clown characters. He starred as the lead clown Everyman in Cirque du Soleil's universally loved NOUVELLE EXPERIENCE, and originated the role of Lefou, the comic sidekick of the villain Gaston, in the Broadway production of Disney's BEAUTY AND THE BEAST. Kenny was also featured in Cirque du Soleil's 3D IMAX film entitled JOURNEY OF MAN, and appeared as well as the Vaudeville Comedian in director Barry Levinson's film, LIBERTY HEIGHTS. Before joining Cirque du Soleil, Kenny performed his one man show, THE AUDITION, for over ten years in theaters, universities and festivals throughout the United States and on television shows in Europe and South America. In the spirit reminiscent of the great old vaudevillians, Kenny explores the comic possibilities inherent in seemingly simple tasks, and injects an infectious sense of play into his performances, creating a true two way street between his audiences and himself. Kenny has also been a frequent player in the European Variete circuit, performing in theaters such as the WINTERGARTEN VARIETE in Berlin and the APOLLO VARIETE in Dusseldorf. He has also performed his comedy as a part of many corporate galas for companies such as Sunrider, Abbott Labs, Coca Cola, Barnes and Noble, Erricson and Bell South, to name a few. Kenny also teaches workshops in clowning and physical comedy.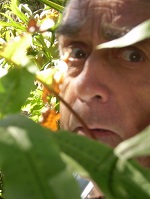 RICHARD A. RICE (musicologist)- Academic career included directing theatre programs at SUNY-Potsdam, New England College, Univ. of NH, Univ. of Memphis, and Eckerd College. Regional theatre director/ actor dabblings—fond memories of directing CHAPTER TWO, ON GOLDEN POND, CRIMES OF THE HEART, INTO THE WOODS, OUR TOWN, LEARNED LADIES, A FLEA IN HER EAR, and GODSPELL. As an actor— favorite roles: Nuncio in OVER THE RIVER..., Uncle Louie in LOST IN YONKERS, Arnold in THE BOYS NEXT DOOR, Tevya, Caliban, Androcles, Feste, Figaro, Bottom, and The Major General. Worked for several summers at Redford's Sundance Institute as an actor, director, and dramaturg. He started a script development workshop for collegiate level playwrights at Eckerd College—which was called WordBRIDGE.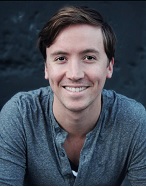 AUSTIN ARCHER (local actor)has been seen on SLAC's stage in the last five seasons of SATURDAY'S VOYEUR as Nephi Jensen and other characters, including the Cat in DR. SEUSS' THE CAT IN THE HAT, as Duck in CLICK, CLACK MOO: COWS THAT TYPE, as Sharktooth in HOW I BECAME A PIRATE, as James Monroe in BLOODY, BLOODY ANDREW JACKSON, and as Haemon in TOO MUCH MEMORY. At Pioneer Theatre Company in A FEW GOOD MEN (Louden Downey), THE 25TH ANNUAL PUTNAM COUNTY SPELLING BEE (Leaf Coneybear), PETER AND THE STARCATCHER (Prentiss), MUCH ADO ABOUT NOTHING, and the ROCKY HORROR SHOW (ensemble). He has also been seen performing with Utah Repertory Theatre, Good Company Theatre, Flying Bobcat Theatrical Laboratory, The Ziegfeld Theatre, and Darkhorse Company Theatre.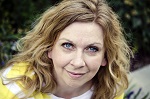 COLLEEN BAUM (local actor) is from Salt Lake City and is happy to be back at Salt Lake Acting Company. She was last seen in COURSE 86B IN THE CATALOGUE, END DAYS, RABBIT HOLE, SEX STING, KIMBERLY AKIMBO, GO DOG GO, SATURDAY'S VOYEUR, THE WATER PROJECT, and CABBIES, COWBOYS AND THE TREE OF THE WEEPING VIRGIN. At Pioneer Theatre Company in MUCH ADO ABOUT NOTHING, OUR TOWN, THE HEIRESS, LOST IN YONKERS and YOU CAN'T TAKE IT WITH YOU. At Plan-B Theatre Company in CHRISTMAS WITH MISFITS, THE LARAMIE PROJECT, ANIMAL FARM, WAR OF THE WORLDS, SLAM, AND SPIRIT, ALWAYS PATSY CLINE, GOODNIGHT DESDEMONA (GOOD MORNING JULIET) and BLOOD BROTHERS. Colleen is a proud member of Actors Equity.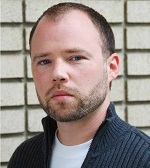 DANIEL BEECHER (local actor) attended the actor training program at the U of U. He has most recently been seen locally in AUGUST: OSAGE COUNTY with Utah Rep and Silver Summit, and at the Grand Theater in NOISES OFF, OUR TOWN, and DEATH OF A SALESMAN. Other local credits include COURSE 86 B IN THE CATALOGUE, THE CARETAKER, and AN EMPTY PLATE IN THE CAFE DU GRAND BOEUF at Salt Lake Acting Company, PETER PAN, MACBETH, KING LEAR, and ROSENCRANZ AND GUILDENSTERN ARE DEAD at Pioneer Theatre Company, and many others.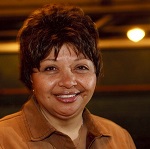 TONI BYRD local actor) is both actor and director. She was lucky enough to participate in the playwrights' lab at Sundance during the 1980's. Her acting credits include productions at the Grand Theatre, SLAC, PMT and Theatre Works West. She has directed productions at the Grand Theatre, the Egyptian Theatre in Park City and SLAC. Her film credits include Touched By An Angel, a variety of made for TV films and A Life Less Ordinary directed by Danny Boyle. Toni is the co-founder of the EttaGrace Black Theatre.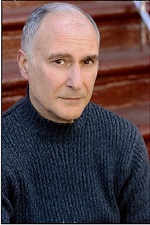 TONY CAMPISI (national actor) is extremely pleased to be working with SLAC for the first time, especially in this venue of developing new plays. His Broadway experience includes PVT. WARS, THE NERD, and the Tony Award -winning "AWAKE AND SING!". Off-Broadway work, among others, are "FRANKIE AND JOHNNY IN THE CLAIR DE LUNE", "IF MEMORY SERVES", "BLOOD AND GIFTS", and "OLD MONEY". He has performed in regional theatres all across the country. His work in helping to develop new plays includes several summers at the Sundance Playwrights Lab with David Kranes, a number of summers at the O'Neill Playwrights Conference and performances at New York Stage and Film. TV credits include "Blue Bloods", all the various incarnations of "Law & Order", "Ally McBeal" and others. Film work- "A Home of Our Own" -shot in Utah, "Dad" - a short, "Green Plaid Shirt", "Cruzando", and "Tyson" ( HBO) and others.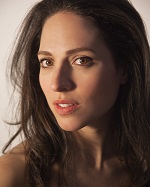 Known for her work on the highly successful CBC/ABC series, Being Erica and ABC series Happy Town, NICOLE CARDONI (national actor) is a strong comedic and dramatic actor who loves creating new, emotionally challenging roles. Recent stage works include her leading role in the world premiere of Edward Allan Baker's newest play SONNY UNDER THE ASSUMPTION, as well as her off-Broadway debut in the ensemble dark comedy TANGO by the late, Polish playwright Slawomir Mrozek. Future acting projects include Nicole's involvement in Hannah Rittner's newest play THREE WOMEN FAIL TO MOURN THE APOCALYPSE premiering in Toronto summer 2015.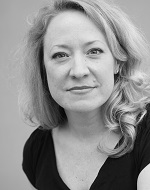 APRIL FOSSEN (local actor) was last seen at SLAC in the NPSS reading of BULL SHARK ATTACK. She has also appeared locally in NOTHING PERSONAL, SUFFRAGE, MESA VERDE, SHE WAS MY BROTHER, and MIASMA (Plan-B Theatre Company); AUGUST: OSAGE COUNTY (Silver Summit/Utah Rep); THE RIGHTEOUS AND VERY REAL HOUSEWIVES OF UTAH COUNTY (Alligator Press Productions); THREE DAYS OF RAIN, AN IDEAL HUSBAND, and ROMEO AND JULIET (Pinnacle Acting Company); and RINGS (The Grand Theatre). Regional credits include work with Berkeley Repertory Theatre and the California Shakespeare Festival. April holds a Bachelor's degree in Theatre Arts from UC Berkeley.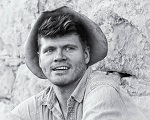 WILL MANNING (national actor) was born in the Ozark Mountains. He graduated with his MFA from UMKC and currently lives in New York. Recently, Will has started another semester working with Susan-Lori Parks in the class Loving the Living Playwright at NYU. Will also works with Gary Garrison, Lucy Thurber, and Charlie Rubin in developing students' writing at NYU. Recent camera work includes feature film Augie, Alone: The Movie, Headless, Job Monkey, Ingenue, The Outreach, and Hello, Old Friend. Recent stage work includes THE NOTHING IT SHOULD HAVE BEEN: THE REVISED SEINFELD SERIES FINALE ABOUT NOTHING in which he finally got to use his Kramer impression.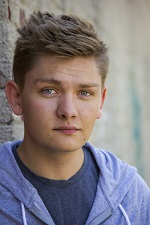 TOPHER RASMUSSEN (local actor): Director/Playwright of HAMLET AND OPHELIA GO SWIMMING (Edinburgh Fringe 2014). Regional credits: Tchaik in THE PRIVATE EAR (Sting & Honey Co.), Adam in ADAM AND STEVE AND THE EMPTY SEA (Plan-B Theatre Co., fringeNYC 2013), Oswald Alving in GHOSTS (Plan-B Script in Hand series), Sterling in COURSE 86B IN THE CATALOGUE (SLAC, 2012 City Weekly Arty: Best Chewing of Scenery), Brian in BORDERLANDS (Plan-B Theatre Co.), and a handful of SLAMs (Plan-B Theatre Co.). Other Credits: Gabe in NEXT TO NORMAL (UVU, KCACTF 2014), Lucentio in TAMING OF THE SHREW (UVU), Bianca in TAMING OF THE SHREW (Grassroots Shakespeare Company), and Christ/Ensemble in the initial run of THIS BIRD OF DAWNING SINGETH ALL NIGHT LONG (Sting and Honey Co.).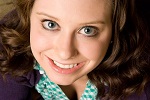 BREEAN TAYLOR (local actor) is currently a junior in the Actor Training Program at the University of Utah. This is her first time working with Salt Lake Acting Company. Some of her recent roles include Janet/Grocery Boy in THE CHILDREN'S HOUR (Babcock Theatre), Capi in THE OWL GIRL (Studio 115), and Gwendolyn in THE IMPORTANCE OF BEING EARNEST (Tiger Theatre Co.)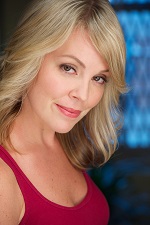 JOLEEN WILKINSON (national actor)is a NYC based actress and voice teacher. Joleen has a BM in Vocal Performance from Drake University but has found her NYC career largely based in new play development. She works regularly with the NYU department of dramatic writing and is a member of the acting company for Susan Lori Parks' class "Loving the Living Playwright". NY credits include David Parr's MIMI AT THE 44TH PARALLEL, Joe Tracz's SONG FOR A FUTURE GENERATION and BEA ARTHUR AND THE KNIGHTS OF THE ROUND TABLE. Regional credits include THE IMPORTANCE OF BEING EARNEST, DIRTY BLONDE, THE SOUND OF MUSIC, and URINETOWN. Upcoming film credits include "Augie, Alone" and "Eleanor Rigby is Waiting." Joleen has performed frequently in NY, Dallas, Florida, and most recently appeared with Bridge Repertory Theater of Boston in their September production of THE FORGETTING CURVE.