Description
A comedic Wild West rock musical about America's seventh President. The premiere production in SLAC's University Professional Theatre Program.
Drama Desk & Outer Critics Circle Award-winner
Cast & Creative Team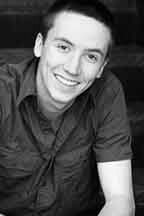 AUSTIN ARCHER (James Monroe) Austin is ecstatic to be a part of this awesome rock musical! In addition to his constant acting addiction, he has developed another, possibly worse addiction to rocking and rolling with his band 'Us thieves' at venues from Provo to Logan over the past 3 years. Past credits at SLAC include, NEPHI JENSEN in SATURDAY'S VOYEUR '12, Patty Henry/Mike Wadd in VOYEUR '11, "Tonto" in the extension cast of VOYEUR '10, "Sharktooth" in HOW I BECAME A PIRATE, "Haemon" in TOO MUCH MEMORY, and "Shye" in the NPSS reading of TRENCH-COAT IN COMMON. Austin will be appearing next on SLAC's stage in CLICK, CLACK MOO: COWS THAT TYPE, so bring the kids out for that one! He would like to thank all of the lovely people in his life who enable his various artistic addictions, rock on!!!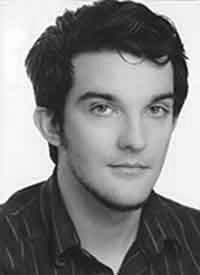 JEFFREY BLACK (Male Soloist) is a Junior in the Musical Theatre Program at the UofU and is making his Salt Lake Acting Company debut! Schweet! His past University credits include Woof (HAIR), Young Man/Joe (THE ADDING MACHINE), Peter (STOP KISS), Man #2 (SONGS FOR A NEW WORLD) and Nathaniel (JEFF WAYNE'S WAR OF THE WORLDS). He's also had a few stints at Desert Star Playhouse (IT'S A WONDERFUL LIFE) and Pioneer Theatre Co. (PETER PAN) many, many moons ago when he was smaller. He is also a grateful recipient of the Etta Keith Eskeridge Scholarship.
"Keep Calm and Love On"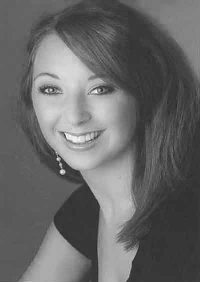 ELENA DERN (Elizabeth) is just so very excited to return to SLAC after appearing in SATURDAY'S VOYEUR this summer as Skittle Sister #2! She will be a senior in the Actor Training Program at the University of Utah this fall and is a proud recipient of the Pioneer Theatre Guild Julia Bertoch and Victory Jory Theatre Scholarships. Other credits include The Babcock's productions of THE ADDING MACHINE, HAIR, THE ROCKY HORROR SHOW, and Studio 115 productions of THE WILD PARTY as Madelaine True, SONGS FOR A NEW WORLD, the world premier of FEVER, and FIFTH OF JULY as Gwen Landis. She thanks her family and friends for their support. And is glad all of those AP history classes taken in high school are finally going to pay off.
"The term 'serious actor' is kind of an oxymoron, isn't it? Like 'Republican party' or good 'airplane food.' "
-Johnny Depp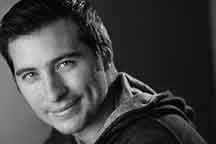 J.C. ERNST* (Andrew Jackson) has taken time out of his busy scheduleof chasing squirrels around Central Park to be in his first SLAC production! In researching AJ, he has taken his love of history to new extremes: everything you see in this show will be portrayed as 100% dead on historically accurate, from AJ's fingernail biting habit and never having used toothpaste, to his secret fears: Alien invasions, super volcanoes, Freddy Kruger, and bugs (not excluding the Y2K computer bug. This is back before we knew it wasn't going to be a big deal). NYC credits include Anthony in The House of Yes, Oedipus in Te Ilum's The Infernal Machine, and Pink in a staged version of Pink Floyd'sThe Wall. Other favorite roles: Vince (Tape), File (The Rainmaker), Seymour (Little Shop of Horrors), Eugene Marchbanks (Candida), and Shakespeare's Romeo and Oberon. He received his MFA from ACT in San Francisco, and his BFA from the U of U. He is co-founder of The Crook Theater Company in New York City; a non-profit organization dedicated to showcasing the talent of new to the city artists (www. thecrooktheatercompany.com). "Thank you, SLAC, for giving me this kick ass opportunity and surrounding me with such a fantastic cast and team. Thank you, Megumi, for saying 'YES'. The world should also know that my mom and dad rock! This one is for my biggest fan, Grandma Emily."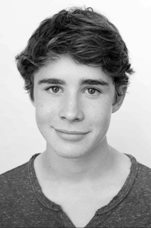 CONNOR JOHNSON (Lyncoya) is honored to perform his acting debut with the Salt Lake Acting Company in BLOODY, BLOODY ANDREW JACKSON. Connor began acting in Shakespeare plays in the fourth grade at Hawthorne Elementary and his passion for the theatre continues to grow with every performance. He has several years of acting experience with University of Utah Youth Theatre including, THERE IS A MONSTER IN MY CLOSET (Tom), NINE DRAGONS (Pa Hsia the Powerful), BOXCAR CHILDREN (Henry), A YEAR WITH FROG AND TOAD, (skunk), and numerous summers of acting with Youth Theatre summer camp. Connor performed with Salt Lake Shakespeare in MACBETH (son of MacDuff), University of Utah Department of Theatre. His favorite Shakespeare acting roles include; MIDSUMMER NIGHT'S DREAM, (Nick Bottom); ROMEO AND JULIET, (Romeo), and MACBETH, (MacDuff). Connor is active in the University of Utah Youth Conservatory program. He enjoys singing, playing soccer, and is a student at West High School.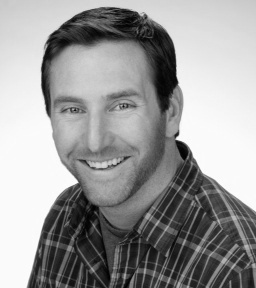 PATRICK W. KINTZ (John C. Calhoun) Is very excited and honored to be making his debut on the SLAC stage. He has a BA in Theatre Studies from BYU and is currently a senior in the theatre program at UVU. Recent credits include Benjamin in SEVEN BRIDES FOR SEVEN BROTHERS at Sundance, Actor in The Echo theatre's production of THE WOMAN IN BLACK, and as Jacob and David in Eric Samuelson's THE PLAN at The Covey Center for the Arts. He would like to thank the cast and crew of BLOODY BLOODY for making this experience possible and his Dad for always being awesome! Patrick is very excited and honored to be making his debut on the SLAC stage. The opportunity to work in this professional environment is invaluable to my progression as an actor.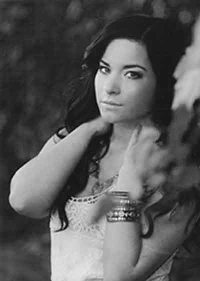 JESSICA KENNEDY (Rachel Jackson) couldn't be more excited to be making her debut at Salt Lake Acting Company! Born and raised in Portland Oregon, she moved to Utah for BYU's MDT program but has since transferred to the University of Utah. Jessica is very happy to be a junior in the Musical Theater Program at the U. Her favorite previous roles include: Antonia in Pioneer Theater Companies production of MAN OF LA MANCHA last spring, Maria in WEST SIDE STORY, Cosette in LES MISERABLES, Marian Paroo in The Music Man and Sara in Seven Brides for Seven Brothers. She would like to thank her Mother for the endless support and for raising her to always believe in the magical. Special thanks to her "people" M,G, and K.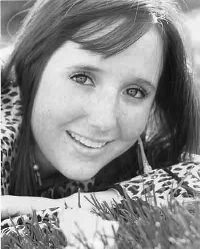 CONNOR NORTON (Female Soloist) is thrilled to be making her SLAC debut! She is a sophomore at the University of Utah and is pursuing a BFA in Musical Theatre. Connor spent her summer performing in Lagoon Amusement Park's "Shubert Alley." Other credits include Kate in Andrew Lippa's Wild Party (Studio 115), Aida (Interlochen), Almost Maine, Curtains The Musical, and All Shook Up (Reno, NV). She would like to thank her family and friends for all of their love and support.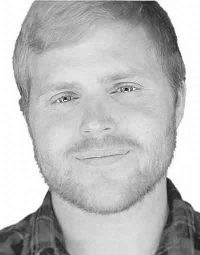 CHASE RAMSEY (John Quincy Adams) is a senior at Utah Valley University and very excited to be working with such amazing people in his first Show at Slac. Chase is a theatre/film director who recently started Warboy Theatre Projects, a theatre company focused on devising new works (warboytheatre projects.com). Thank you keven, Cynthia, Dave, Janice, Penny, this amazing cast, and my beautiful wife; this ones for you. Visit chase at chaseramsey.webs.com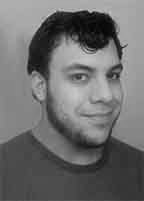 DANIEL ROMERO (Henry Clay) has been seen last in HAIR at the University of Utah where he is also a Junior in the Musical Theatre Program. Originally from LA, California he was Artistic Director of the Ooh! Shiny! Acting Company. Also, an accomplished pianist he just finished up a production of Cinderella in Cottonwood Heights as their primary pianist. Mr. Romero would like to thank his family for their undying support in all aspects of his life. This is Danel's first production with SLAC and couldn't be more excited for this opportunity. "When the going gets weird; the weird turn pro."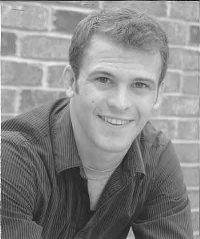 AARON ROSS (Martin Van Buren) is pleased to be making his SLAC debut! He is a freshman studying Theatre Education at Weber State University. Previous credits include: PRISONERS OF 2ND AVENUE (Assistant Director), THE CRUCIBLE (Reverend Hale), INTO THE WOODS (Narrator), GUYS AND DOLLS (Nathan Detroit), URINETOWN (Hot Blades Harry), FOOTLOOSE (Chuck Cranston), THE FOREIGNER (Ellard Simms), SEVEN BRIDES FOR SEVEN BROTHERS (Frank), WOMEN AND WALLACE (Wallace Kirkman), MUCH ADO ABOUT NOTHING (Claudio), and FIDDLER ON THE ROOF (Perchik). Thanks to all who support and encourage him in pursuing his passion. Enjoy the show!
"I am so very grateful for the opportunity to learn, grow, and perform in a professional setting. That opportunity is invaluable to theatre students at they refine and develop their craft and knowledge of the industry."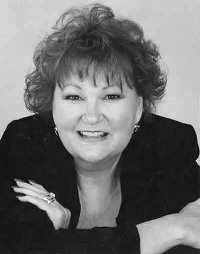 ANNETTE WRIGHT* (Storyteller) is thrilled to back on the stage at SLAC. Short of a couple weeks in 2011's Saturday's Voyeur & a little song in this last summer's Voyeur—it's been a while. Annette plays a lot of roles here at SLAC, but among her favorite is Actress. The stage feels like home to me, so I am thrilled to be in this production. These cute young kids are sure to keep me in line & look good to boot! Annette has been in the Salt Lake Valley since the mid-80's and has been doing stage and film ever since. Her latest film gig was a national Oy Boy Alberto Jerky Commercial—you can see it online. Thanks to the wonderful staff at SLAC—their support is amazing!
VAN CHRISTENSEN (Drums) is a Utah native who began his professional drummingcareer at the age of seventeen in 1940's RADIO HOUR for Theatre 138. In 2003, 2005 & 2012, he drummed for Plan-B Theatre Company's HEDWIG AND THE ANGRY INCH. From 2006-2011, he drummed for Salt Lake Acting Company's SATURDAY'S VOYEUR. Van has been directing shows and teaching drums for The School Of Rock since 2006 and currently plays in four bands: Totem & Taboo, Danger Hailstorm, Black Satellite and Hope Sinkers.
NICK FLEMING (Guitar) is a student at the University of Utah. He has played countless shows across the valley and along the west coast over the past few years. Nick currently plays with his band Show Me Island.
ADAM OVERACKER (Bass) has been performing regularly in Northern Utah since 2001. In 2005 he received a degree from the University of Utah with an emphasis in jazz. Adam works with a large variety of ensembles and venues including Pioneer Theatre, The Grand Theatre, The Egyptian Theatre, Salt Lake Acting Company, Dizzy Desoto, The Post Theatre, Dark Horse Company Theatre, the Utah Museum of Fine Arts, Salt Lake City Library, Wells Fargo 23rd Floor, and many others. He enjoys performing regularly with jazz groups, cover bands, and orchestras, and is excited to be back with SLAC. Thanks to this great community for supporting live theatre.
KEVEN MYHRE (Director, Set Designer, Executive Producer) was chosen to receive the Mayor's Artist Award in the Performing Arts for 2009. Keven was awarded the 2008 City Weekly Award for directing THE CLEAN HOUSE and MOONLIGHT AND MAGNOLIAS at Salt Lake Acting Company. His other directing credits at SLAC are RED, ANGELS IN AMERICA: PARTS 1 & 2, THE OVERWHELMING, RABBIT HOLE, I AM MY OWN WIFE, BAD DATES, KIMBERLY AKIMBO, GOING TO ST. IVES, WATER LILIES, THE MEMORY OF WATER, TWO-HEADED, THE BEAUTY QUEEN OF LEENANE, GROSS INDECENCY: THE THREE TRIALS OF OSCAR WILDE, C'EST MOI in MERE MORTALS, andTHREE DAYS OF RAIN. Keven has designed all of SLAC's sets and many of the costumes for the last seventeen years. He also designed sixteen sets for The Grand Theatre, including ALWAYS...PATSY CLINE, JOHNNY GUITAR, MY FAIR LADY, SONG OF SINGAPORE, MORNING'S AT SEVEN, and GODSPELL. ACCORDING TO COYOTE, WEST SIDE STORY, CROW AND WEASEL, and SOUTH PACIFIC were designed for Sundance Theatre. His designs have also been seen at Pioneer Memorial Theatre, Utah Musical Theatre, Egyptian Theatre, Kingsbury Hall and the Babcock Theatre. His work for the Utah Arts Festival includes site design for the
20th Anniversary. He received a BFA from the University of Utah and a MFA in Theatre from the University of Michigan.
DAVID EVANOFF (Musical Director/Band Leader)David is glad to be back at SLAC having previously worked as cast member and Musical Director for ten years on Saturday's Voyeur. David was previously Musical Director for Go Dog Go and Bat Boy The musical here at SLAC. Other rocking musical direction credits include Hedwig and the Angry Inch, Plan B Theater. Hair, Tommy, Jesus Christ Super Star & The Full Monty for The Egyptian Theater.
David owns and operates David Evanoff Sound Designs Studios where he records and produces music for albums, Film, TV and special events.
CYNTHIA FLEMING (Choreographer, Executive Producer) was first seen at Salt Lake Acting Company in its 1978 production of PIPPIN. Since then she has worn many hats at SLAC – Choreographer, Box Office Manager, Director of Audience Services. She was Creative Director of Communications and Audience Development, leading the Communications Team and overseeing the Box Office and House Management, before taking on her current title of Executive Producer. For 15 years Cynthia has choreographed SLAC's infamous musical satire, SATURDAY'S VOYEUR and this past year marked her third as Director. She's choreographed many SLAC productions; her favorites include THE PERSIAN QUARTER, GO, DOG. GO!, BAT BOY THE MUSICAL, and WATER LILIES from CABBIES, COWBOYS, AND THE TREE OF THE WEEPING VIRGIN. Cynthia has been in the world of dance and theatre professionally for 35 years, during which time she performed in the Broadway, National, and International companies of A CHORUS LINE. Cynthia is proud to serve the Salt Lake Acting Company and its mission to develop and produce vital new work.
JAMES M. CRAIG (Lighting Design) has designed the lighting for 40+ shows at SLAC since 1997, most recently for Love, Loss, and What I Wore, Saturday's Voyeur 2012, COURSE 86b IN THE CATALOGUE, DOTTIE-THE SISTER LIVES ON, A MAN ENTERS, GOD OF CARNAGE, SATURDAY'S VOYEUR 2011, CIRCLE MIRROR TRANSFORMATION, BOOM, and ANGELS IN AMERICA. James has also designed lights for Plan-B Theatre, Utah Contemporary Theatre, Utah Musical Theatre, The Egyptian Theatre Company, Peery's Egyptian Theatre, Odyssey Dance Theatre, The Grand Theatre, Weber State University, The Emily Company, Georgia Shakespeare Festival, Virginia Stage Company, The Generic Theatre, Little Theatre of the Rockies, U of U Youth Theatre, U of U Lyric Opera Ensemble, and Theatre Inc. Currently James is the Technical Director for the Park City Performing Arts Foundation. James holds a B.S. in Theatre from Weber State University, and is a member of United Scenic Artists Local 829. Find out more at http://about.me/jamesmcraig
JOSH MARTIN (Sound Design) is thrilled to kick off our season, with this incredible, in your face rock musical Bloody Bloody Andrew Jackson. Selected sound designs also include Saturday 's Voyeur 2010,2011,2012, God of Carnage, (A Man Enters), How I Became a Pirate and Red. In addition he is the master electrician here at SLAC.
BRENDA VAN DER WIEL (Costume Design) As always, Brenda is happy to be working for SLAC. Brenda is part of the design faculty for the University of Utah Theatre Department. She designs regularly for that department as well as for Pioneer Theatre and for SLAC. Recent works include RENT, CHRISTMAS STORY, NOISES OFF, THE FOREIGNER, YOU CAN'T TAKE IT WITH YOU and EMMA for Pioneer Theatre Company; MUCH ADO ABOUT NOTHING, THE MERRY WIVES OF WINDSOR, DEATH OF A SALESMAN, THE COUNT OF MONTE CRISTO and COMEDY OF ERRORS for Alabama Shakespeare Festival; and A MAN ENTERS, HOW I BECAME A PIRATE, IF YOU GIVE A MOUSE A COOKIE, CHARM, MASTER CLASS, SIX YEARS, THE CLEAN HOUSE, ROUNDING THIRD and END DAYS for SLAC. She also designed several of the recent SATURDAY'S VOYEUR productions, and all but one of the University of Utah's Classical Greek Festival productions for the last eighteen years. Before moving to Utah, Brenda
also worked at the Seattle Opera, the Santa Fe Opera, and the Utah Shakespearean Festival.
JANICE JENSEN* (Stage Manager) is excited to be returning to Salt Lake Acting Company after Stage Managing SATURDAY'S VOYEUR 2011 & 2012, COURSE 86B IN THE CATAOLGUE, DOTTIE: THE SISTER LIVES ON, GOD OF CARNAGE, & CIRCLE MIRROR TRANSFORMATION. ASM credits include THE LEGEND OF TIMPANOGOS, (Utah Regional Ballet), CINDERELLA, MY FAIR LADY, 42ND STREET (Tuacahn), & MESA VERDE (Plan-B). Stage management credits include: TICK, TICK...BOOM!, REEFER MADNESS, A NEW BRAIN, THE BEST LITTLE WHOREHOUSE IN TEXAS (Dark Horse), SAM I WAS (SLAC Fringe Festival), HAIR, FAME, THE AWESOME 80'S PROM, RENTED CHRISTMAS, & DANNY AND THE DEEP BLUE SEA (Egyptian). She is a graduate of BYU and was selected as a USITT 2008 Stage Management Mentee, where she stage managed THE HISTORY OF DRAG. Thanks to Max for his support!
ADRIANNE MOORE (Voice & Dialect Coach) has served as dialect coach on many previous SLAC productions including RED, ANGELS IN AMERICA, CHARM, THE CARETAKER, END DAYS, CLEAN HOUSE, SKIN IN FLAMES, BOY, I AM MY OWN WIFE, MAN FROM NEBRASKA, POLISH JOKE, LOBBY HERO and MEMORY OF WATER. She also directed CIRCLE MIRROR TRANSFORMATION, HOLD PLEASE and DO NOT HIT GOLF BALLS INTO MEXCIO (Fearless Fringe Festival) for SLAC. For Pioneer Theatre Company she coached the dialects for DRACULA, MY FAIR LADY, THE HEIRESS, PRIDE AND PREJUDICE and THE IMPORTANCE OF BEING EARNEST. Other dialect credits include DISTANT MUSIC, TALKING WALES (Utah Contemporary Theatre), PETER PAN,PAGEANT, CABARET (The Egyptian Theatre Company) FROZEN (Pygmalion Theatre), The FOREIGNER, RELATIVE VALUES, NOISES OFF, THE RIVALS, SYLVIA and PEG O' MY HEART (Old Lyric Repertory Company) and the film THE REDEMPTION OF SARAH CAIN. A native of New Zealand, Adrianne worked as a director and actor in New Zealand, Australia and England before coming to the U.S. She is currently a professor of Voice and Directing at Utah State University.
PENNY PENDLETON*(Assistant Stage Manager)Penny's past SLAC credits are Assistant Stage Manager for Saturday's Voyeur 2012, Stage Manager for RED and Assistant Stage Manager for Saturday's Voyeur 2011. Currently she is a Producer for Zion Theatre Company, and the Production Tour/Stage Manager for Intermountain's LiVe Assembly. Other credits include: Stage Manager JESUS CHRIST SUPERSTAR (Egyptian Theatre), Outreach Stage Manager OLIVER BUTTON IS A SISSY, Reaching Out, Talking to Myself, and Making My Life Into Art (PCPA Theatrefest). She trained in Stage Management at the Pacific Conservatory of Performing Arts and attended Utah Valley University on a full tuition theatrical scholarship.
K.L. ALBERTS (Assistant Costume Design) previous designs at Salt Lake Acting Company include COURSE 86 B IN THE CATALOGUE, GOD OF CARNAGE, BOOM, ANGELS IN AMERICA, PART 1: MILLENNIUM APPROACHES, TOO MUCH MEMORY, GO, DOG. GO!, THE OVERWHELMING, BILLION DOLLAR BABY, DARK PLAY, MOONLIGHT AND MAGNOLIAS, I AM MY OWN WIFE, SEXSTING, RABBIT HOLE, HOLD PLEASE, THE BEARD OF AVON and GROSS INDECENCY. For Pioneer Theatre Company, K.L.'s designs include WHITE CHRISTMAS, 42ND STREET, MISS SAIGON, THE PRODUCERS, LES MISERABLES, METAMORPHOSES, RAGTIME and the world premieres of LAUGHING STOCK and DUMAS' CAMILLE. For Meat and Potato Theatre K.L. has designed INFANTRY MONOLOGUES and SHADOWS OF THE BAKEMONO and for the Utah Shakespearean Festival K.L. has designed GREAT EXPECTATIONS-THE MUSICAL, AH WILDERNESS!, HAY FEVER, THE MATCHMAKER and FIDDLER ON THE ROOF.
Press & Reviews
Photos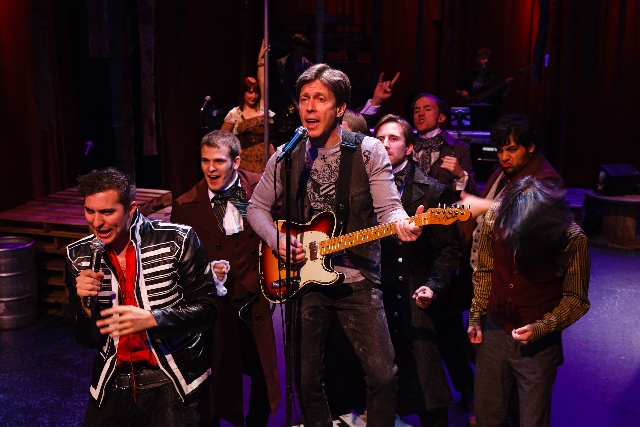 Photos: David Daniels, Dav.D Pho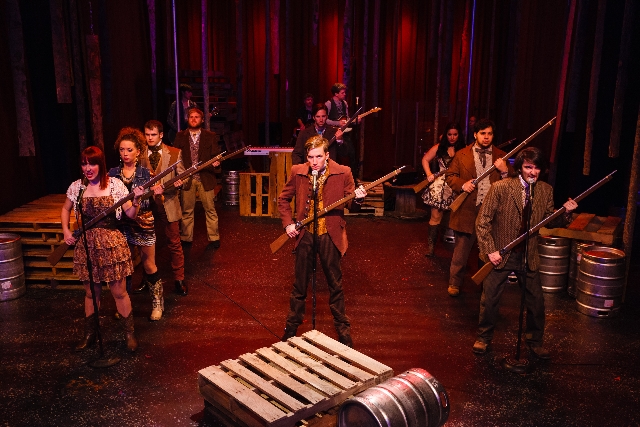 tography