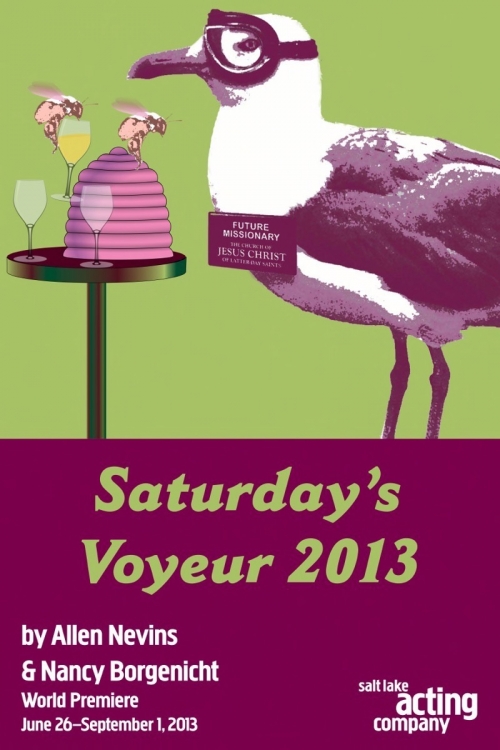 by Allen Nevins & Nancy Borgenicht | World Premiere.
June 26 – September 1, 2013 (Upstairs Theatre)
SLAC's 35th annual musical satire about us, written for us each year. Only in Utah.
CAST
AUSTIN ARCHER is enjoying his fourth appearance in SATURDAY'S VOYEUR, and his eighth show on the SLAC stage. Last year you may have seen him as "Nephi Jensen" in the show. Recent credits include "Slim" in Good Company Theatre's production of COWBOY MOUTH, "Lee Harvey Oswald" in DarkHorse Company Theatre's ASSASSINS, "Dr. Fine/Madden" in the Ziegfeld Theatre's NEXT TO NORMAL, and "James Monroe" in BLOODY BLOODY ANDREW JACKSON here at SLAC. Austin attended Weber State University where he studied musical theatre. Enjoy yourselves, it's a party! -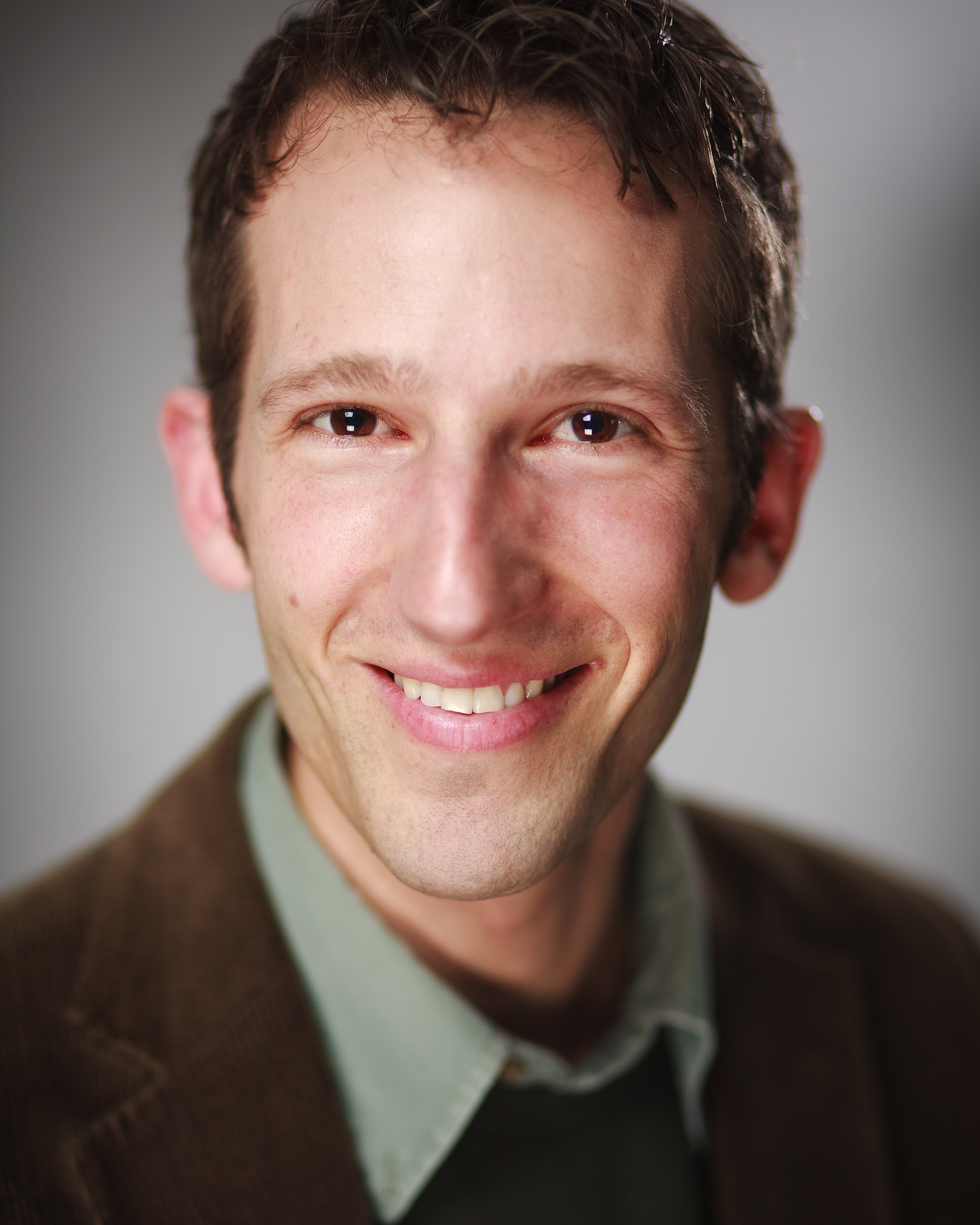 ALEXIS BAIGUE returns for his lucky 13th summer in SATURDAY'S VOYEUR 2013. Other credits: GOODNIGHT DESDEMONA (GOOD MORNING JULIET), ANGELS IN AMERICA, HOW I BECAME A PIRATE, staged readings MOTHER COLLEGE, THE LIVELY LAD, BUNBURY, THE CANCER DIARIES, CHARM, PROPHETS OF NATURE (S.L.A.C.), DEAR WORLD (Sundance Summer Theatre), BEYOND THERAPY, THE SEX HABITS OF AMERICAN WOMEN (Pygmalion), THE BOYS IN THE BAND (Wasatch), SURFIN' SAFARI (Desert Star), JACQUES BREL IS ALIVE AND WELL AND LIVING IN PARIS (TheatreWorks West), ANASTASIA (StageRight), WIT (Emily Company), NO EXIT (SallyFourth), SUMMER AND SMOKE, CABARET, RHINOCEROS, QUEEN CHRISTINA, ANTIGONE, THE RIMERS OF ELDRITCH (University of Utah), YOU CAN'T TAKE IT WITH YOU, THE TREE OF LACE (Salt Lake Community College); staged readings: THE UNDERPANTS, THE VIOLET HOUR, THE LAST SUNDAY IN JUNE, MY NAME IS RACHEL CORRIE (Utah Contemporary Theatre), WISH UPON, BOX KITE (Avalon Isle), RECTUM!, CUP, (First Unitarian); films: SLOW MOE, SINGLE TRACKS, 12 DOGS OF CHRISTMAS: GREAT PUPPY RESCUE; television: GRANITE FLATS. Q Salt Lake's readers twice elected him Fabby Award Winner for Best Local Actor.
JENESSA BOWEN is currently a senior at Weber State University pursuing a Bachelor's of Science in Musical Theatre. You may have recently seen Jenessa play the role of Natalie in NEXT TO NORMAL at the Ziegfeld Theater in Ogden, or Annabel Glick in LUCKY STIFF at WSU last fall. Last summer she visited NYC to perform in her first off-broadway show, SHELTER for NYMF. Jenessa also attended KCACTF in Los Angeles this February as an Irene Ryan and competed in the Semi-finals. Some more of her favorite roles include, Jolene in DIRTY ROTTEN SCOUNDRELS, Erin in RING OF FIRE at the Egyptian Theatre for Dark Horse Company Theatre, Adelaide in GUYS AND DOLLS, Mary Lennox in THE SECRET GARDEN, Nehebka in AIDA, and Anybodys in WEST SIDE STORY.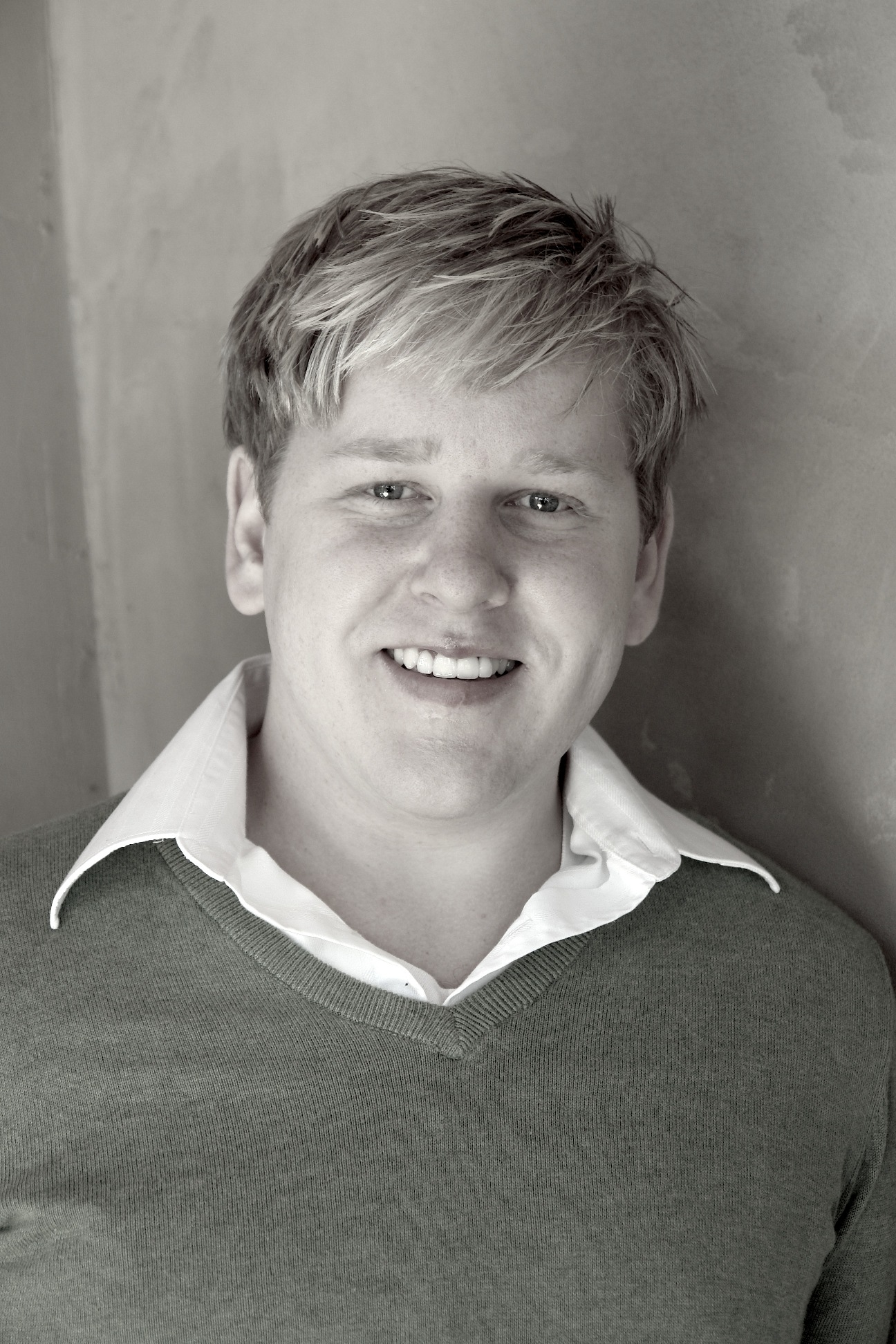 TREVOR DEAN is very excited to join the VOYEUR Cast again! He's currently attending Weber State University where he is studying Musical Theatre. Some of his favorite roles include Moroni "Bud" Rasmussen in SATURDAY'S VOYEUR-2012, Javert in LES MISERABLES, Lord Evelyn Oakley in ANYTHING GOES, McQueen in URINETOWN, Lord Montague in ROMEO AND JULIET, Marcellus Washburn in MUSIC MAN, Bob Wallace in WHITE CHRISTMAS, and most recently Ralph Waldo Emerson in CHARM. He's appeared in several venues across the Rocky Mountain region, including Ellen Eccles Theater, The Grand Theater, Hale Centre Theatre, The Ziegfeld Theater, The Rose Wagner, Lagoon, and various locations around the U.S. Trevor is so thankful to his family and friends for their love and encouragement.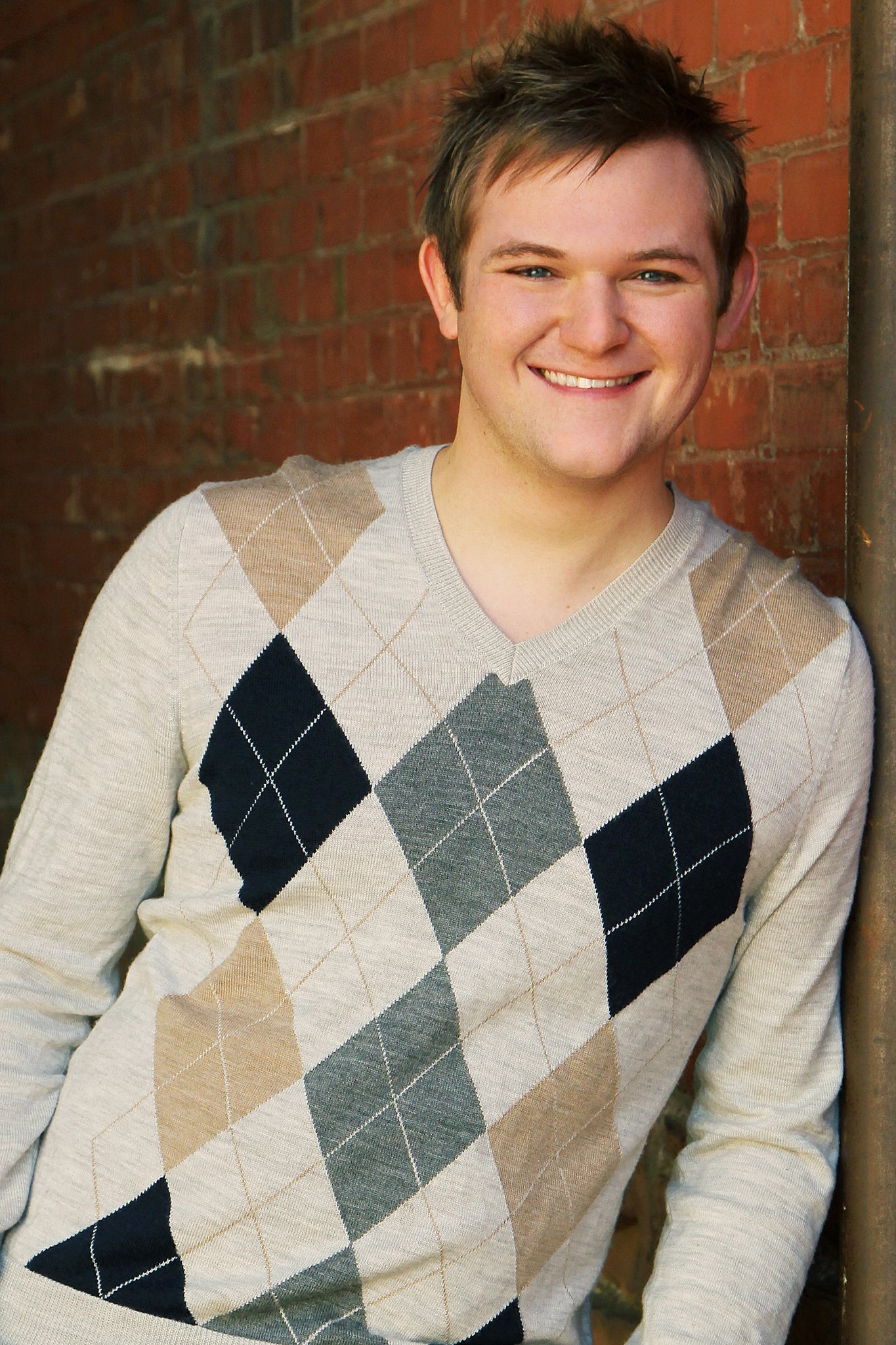 RANDALL EAMES graduated Magna Cum Laude from Weber State University with a degree in Theatre Arts. He is happy to be returning to Salt Lake's biggest summer party after appearing in SATURDAY'S VOYEUR 2011 and SLAC's past two children's shows: HOW I BECAME A PIRATE and CLICK CLACK MOO: COWS THAT TYPE. Some of his favorite roles include: John Hinckley in Stephen Sondheim's ASSASSINS, one of the guys in THE COMPLETE WORKS OF WILLIAM SHAKESPEARE ABRIDGED, Flute in A MIDSUMMER NIGHT'S DREAM, Roy Johnson in THE LIGHT IN THE PIAZZA, part of the company of UNDER CONSTRUCTION and Willard in FOOTLOOSE. Randall would like to thank his friends, family and fellow actors for their support and for constantly raising him to new heights. 'Everybody's got the right to their dreams.'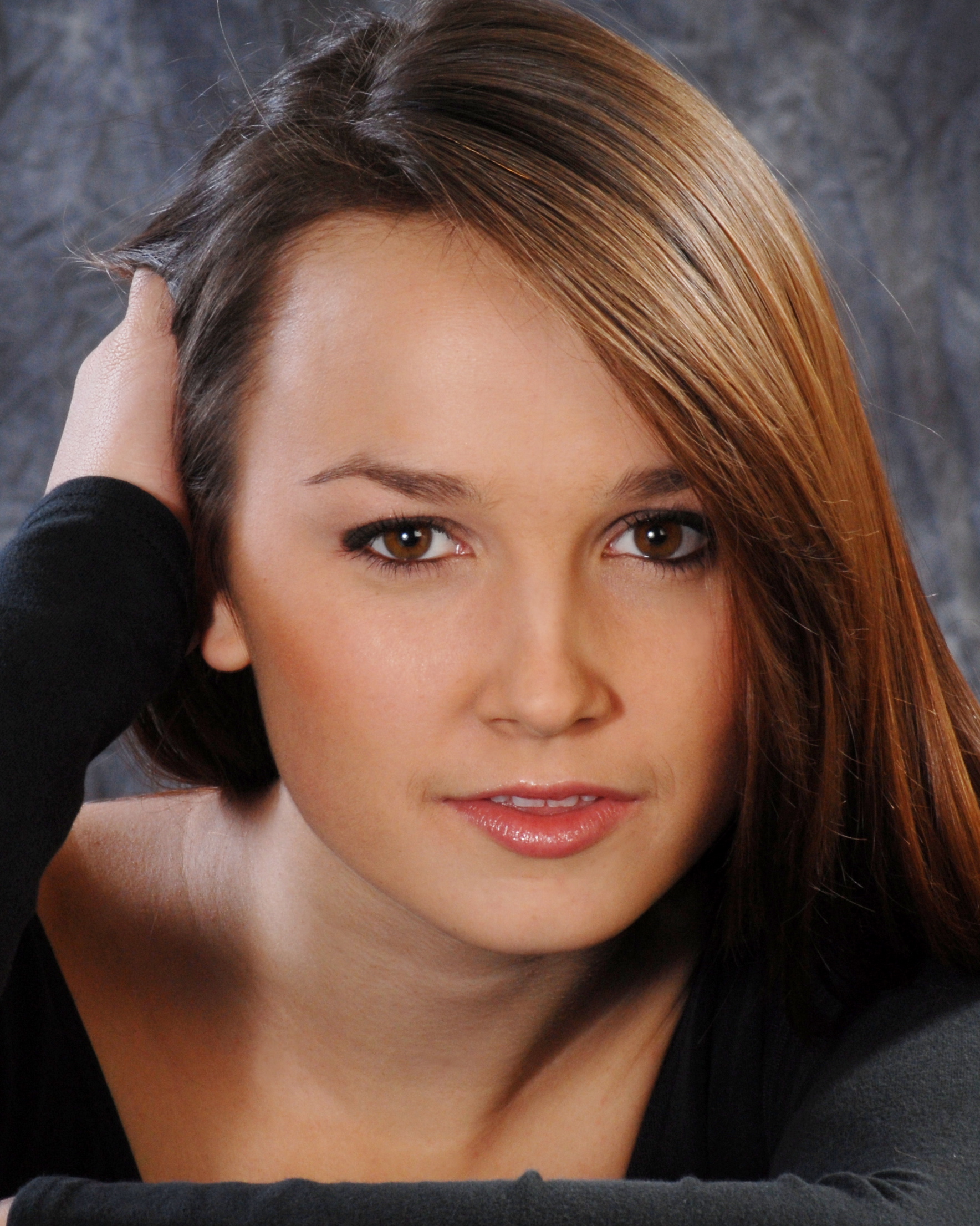 LEAH HASSETT is thrilled to be in her first show with Salt Lake Acting Company! Originally from Sacramento CA, she is currently working towards her BFA in musical theatre at the University of Utah, where she recently played Thea in SPRING Awaking. Leah has performed with Hale Center Theatre in ZORRO THE MUSICAL and 9 TO 5 THE MUSICAL. Some other favorite roles: Lola in DAMN YANKEES, Darlene in THE DIVINERS, and Demeter in CATS. Many thanks to her pug Demetrius for always supporting her. Hope you enjoy the show!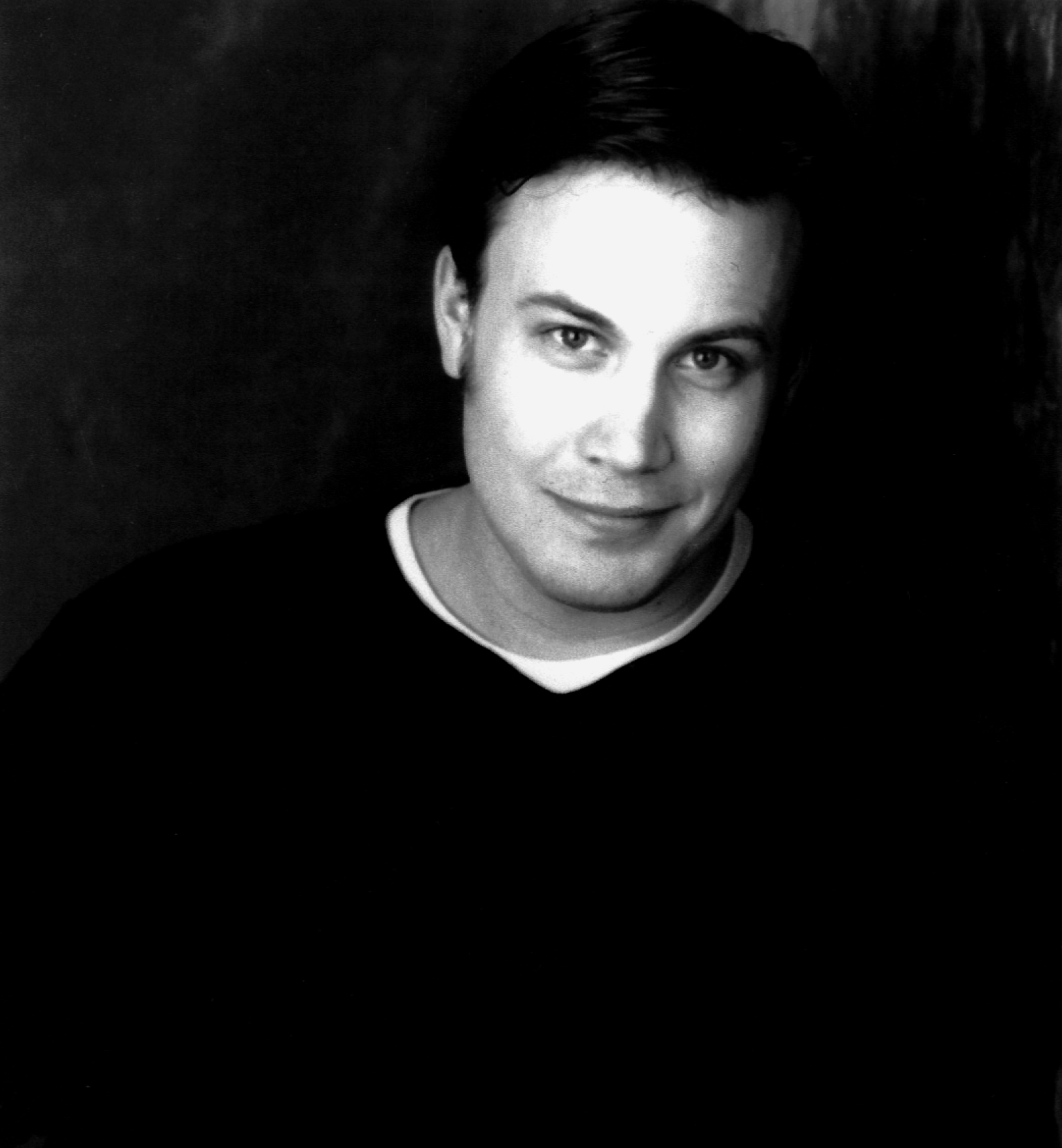 JUSTIN IVIE is a proud member of Actors' Equity who is thrilled to return to the SATURDAY'S VOYEUR family for 2013. This is Justin's fifth VOYEUR. He has also appeared at SLAC as Jones in TOO MUCH MEMORY, and he recently directed SLAC's reading of GRANT & TWAIN. His many acting credits include appearances with Pioneer Theatre Company, Utah Musical Theatre, Egyptian Theatre Company, Old Lyric Repertory Theatre and many other others - both locally and in Chicago. As a director, Justin has staged three seasons of THE SENIOR THEATRE PROJECT - which tours short plays (written by, for, and about seniors!) to community senior centers and residence facilities. He has also directed Arthur Miller's THE PRICE for The OtherSide Players and JACOB MARLEY'S CHRISTMAS CAROL for OurSpace Theatre Company. A Weber Stat alumnus, Justin earned his MFA in Acting at Northern Illinois University. He has taught theatre and communications at LDS Business College, NIU, Triton College, and Weber State. Justin also designs scenery, props and theatrical masks, writes an occasional play, and sometimes even plays his banjo (when he's pretty sure no one is listening).
JACOB JOHNSON is pleased to return to SLAC for his eighth production of SATURDAY'S VOYEUR. He was the producer/emcee of the CASTPARTYSLC cabaret series at SLAC. He has performed with many theatres throughout the Wasatch Front, including Pioneer Theatre Company, Egyptian Theatre Company, Hale Center Theatre, The Grand Theatre, Off-Broadway Theatre, Rodgers Memorial Theatre, and many others throughout Utah and California. Favorite credits include: THE SECRET GARDEN (Dickon), FORUM (Hysterium), HOW TO SUCCEED...(Bud Frump), SOUTH PACIFIC (Lt. Buzz Adams), THE FANTASTICKS (Matt), CHARLEY'S AUNT (Jack), DAMN YANKEES (Rocky), and NO TIME FOR SERGEANTS (Psychiatrist). He holds a B.A. in Theatre from the University of Utah and is a proud member of Actor's Equity since 2005.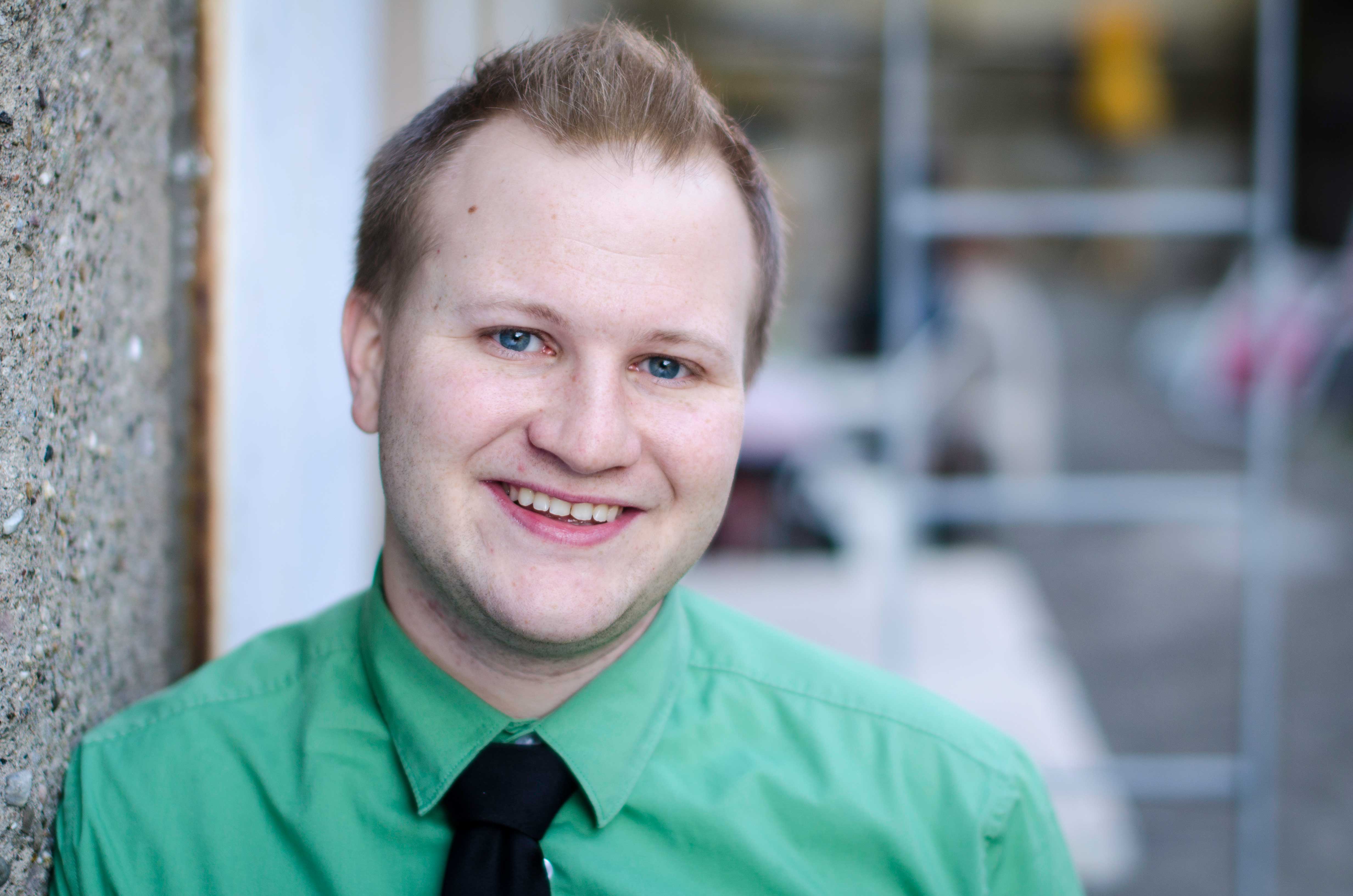 EB MADSON is super excited to be returning home to Utah to perform in SATURDAY'S VOYEUR 2013. Eb received his BFA degree from the University of Utah Actor Training Program and he recently received his Master's degree from Ohio University. Eb currently lives in New York where he continues to work as an actor. Eb was also the recipient of the 2012 James Whitmore Award. Past productions include: WAR IS F#$KING AWESOME (Hitler,Brit,Bean),STUART LITTLE (Stuart Little), LITTLE MEN (Stuffy Cole), MEASURE FOR MEASURE (Elbow), BALTIMORE WALTZ (The Third Man), MAN=MAN (Galy Gay) THE ENCHANTED (Inspector), HOLIDAY (Nick Potter), FIDDLER ON THE ROOF (Avram), THE DINING ROOM (Actor 2), ONCE UPON A MATTRESS (Wizard), THE CHERRY ORCHARD (Yepikhodov), TRISTAN & YESULT (Frocin), HONK (Ugly), THE UNDERPANTS (Theo Maske), URINETOWN (Officer Barrel), SIDEWAYS STORIES OF WAYSIDE SCHOOL (Myron/Louis/Sammy), RUMORS (Ernie Cusack), JOHNNY GUITAR (Turkey), BIG RIVER (Fool), MUCH ADO ABOUT NOTHING (Dogberry), THE SEAGULL (Constantine), YOU'RE A GOOD MAN CHARLIE BROWN (Charlie Brown), BILOXI BLUES (Don Carney), HARVEY (Wilson), and DOG SEES GOD (CB).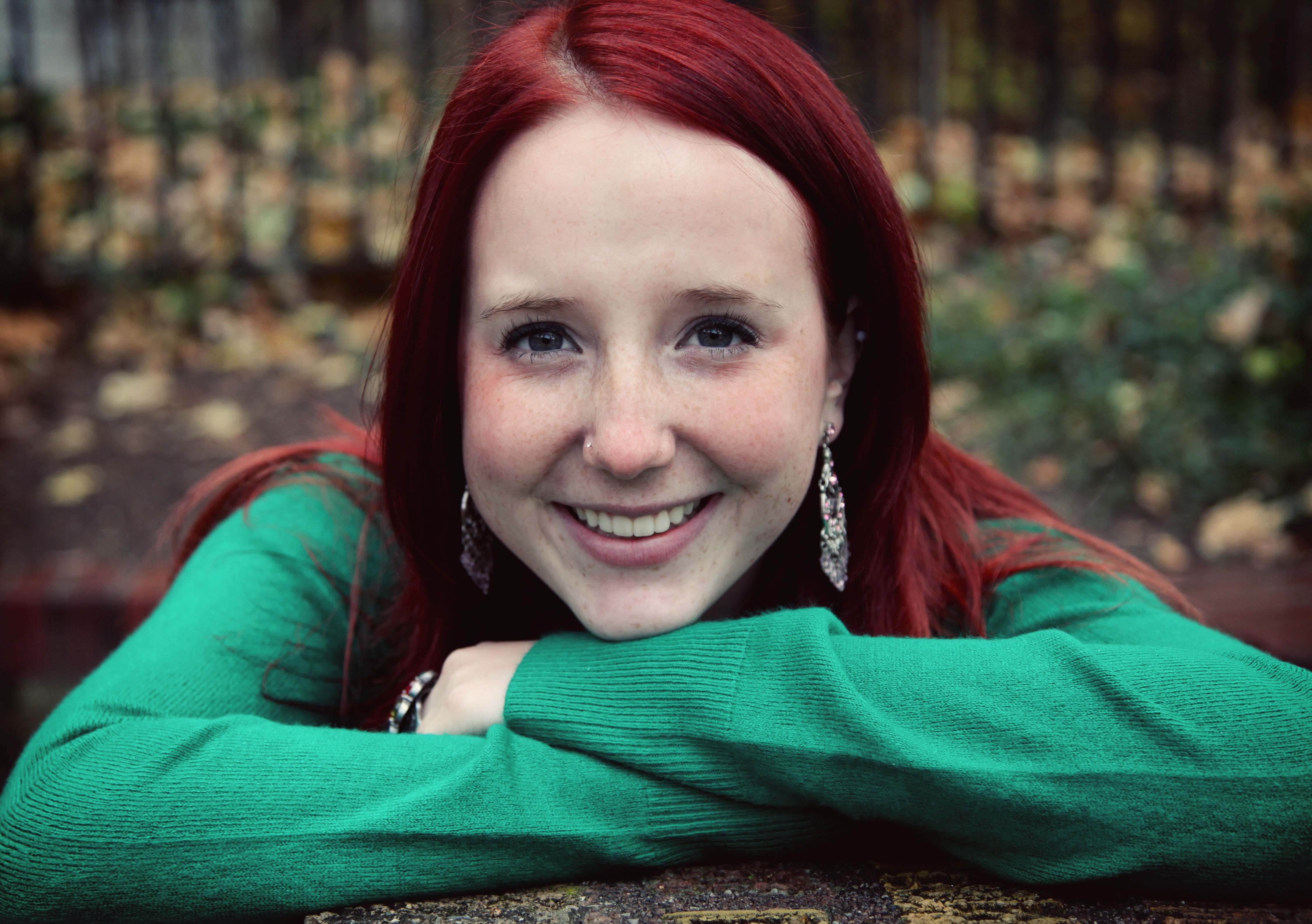 CONNOR NORTON is thrilled to be a part of SLAC's SATURDAY'S VOYEUR. She is currently pursuing a BFA Musical Theatre Performance at the University of Utah and is a Reno, NV native. Previous credits include BLOODY BLOODY ANDREW JACKSON (SLAC), THE WILD PARTY (Studio 115), AIDA (Interlochen), and Lagoon's 2012 SUMMER BROADWAY REVUE. She would like to thank her family for their continued love and support.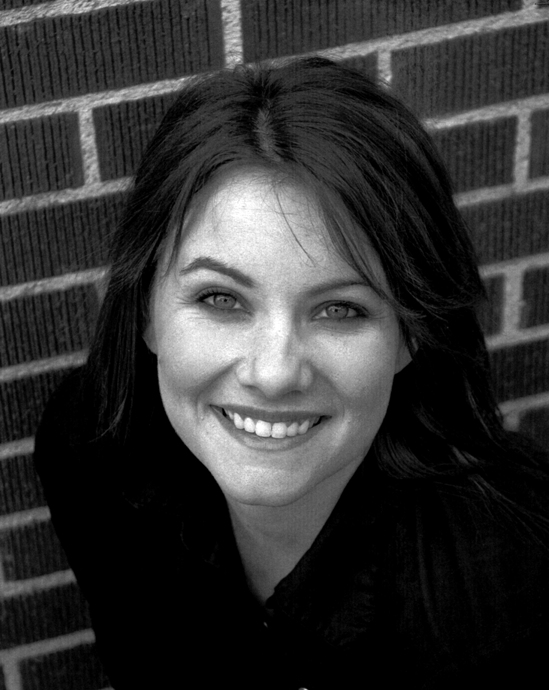 EMILIE STARR is so excited to be a part of this blasphemous abomination once again. During the months she is not in VOYEUR, Emilie has been working as a starving actress all over Utah. Some of her favorite roles this year include Diana in NEXT TO NORMAL at the Ziegfeld Theatre in Ogden and Cavale in COWBOY MOUTH at Good Company in Ogden as well. She has also been seen on stage at the Desert Star Theatre in Murray and Touring Utah's Schools with the Intermountain LIVE WELL show (an assembly teaching kids how to eat healthy and stay active). Emilie would like to thank her friends Eric, Tracy, and Vasko for all their support and love. And she especially wants to thank her Mother and Sister for their tolerance and forgiveness for the mockery that is about to take place. Enjoy the show.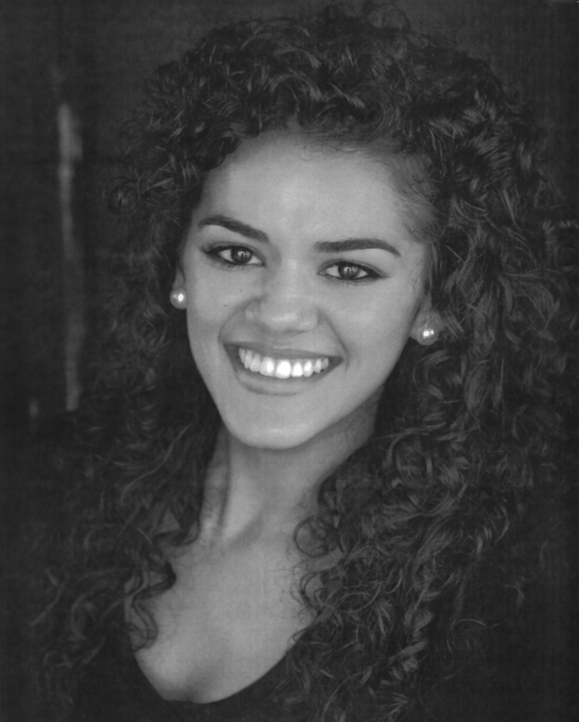 KALYN WEST is delighted to appear in her second season of SATURDAY'S VOYEUR, having had a blast as MoHanna Lingo last summer. She most recently appeared on the SLAC stage as Hen in CLICK CLACK MOO, which was a complete joy. She is also proud to announce that she will be graduating this spring from Weber State University with dual bachelors degrees in Musical Theater and Anthropology and can't wait! Past roles include Ziegfeld's Favorite in THE WILL ROGERS FOLLIES, Anna Barker/Sparkler in CHARM, Juliet in ROMEO AND JULIET, Reno Sweeny in ANYTHING GOES, Ensemble in UNDER CONSTRUCTION, Marcy Park in THE 25TH ANNUAL PUTNAM COUNTY SPELLING BEE, Rosalie Brinkerhoff in THE LEGEND OF SLEEPY HOLLOW, Mimosa (Indian) in PETER PAN at WSU. Outside credits include Sally Hemings in THE THIRD CROSSING (Plan-B Theatre Company), Placard Girl in REEFER MADNESS (Dark Horse Company Theatre), Ensemble in HAIR (Egyptian Theatre Company), Ensemble in DIRTY ROTTEN SCOUNDRELS (Hale Center Theater - West Valley), and Benjamin's Wife in JOSEPH AND THE AMAZING TECHNICOLOR DREAMCOAT (Rodgers Memorial Theater - now Centerpoint Legacy Theater).Choreography credits for THE CRADLE WILL ROCK, TARTUFFE, and THE COMEDYOFf OEDIPUS at WSU. "Thank you so much to my family and friends for all the support and love you've shown me over the years. I would not be where or who I am today without you. Thank you Mom for believing in me since day one and for EVERYTHING you do for me. You are a gift. Thank you Amy and Tesch for being the most wonderful sisters a girl could ask for. Thank you, Austin for your incredible light and beauty. I love you all so very much."