Moooooo! I can safely say that working on Click Clack Moo has been an extremely fun, challenging, exciting, nerve-wracking, and wonderful experience. I am so glad to be back on the SLAC stage this winter, I couldn't have asked for a better way to spend my December!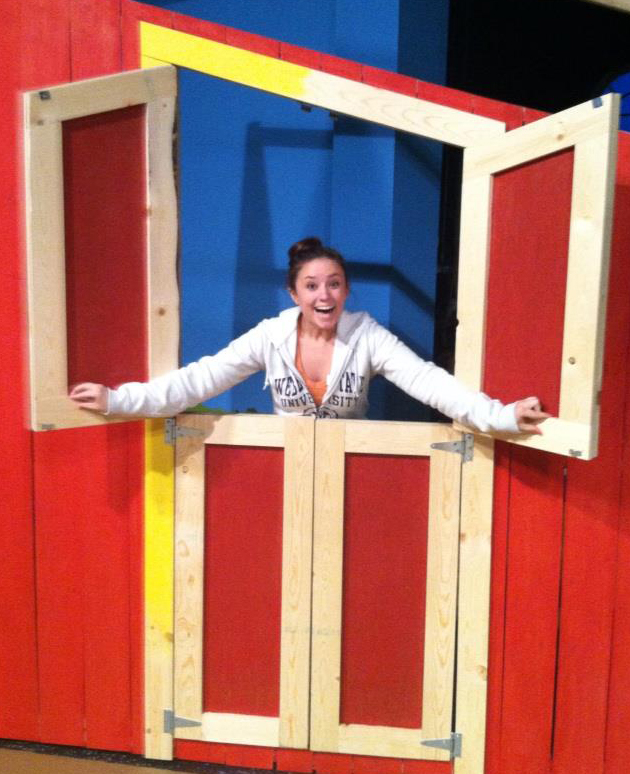 You'd think that working on an hour long children's show wouldn't be a difficult acting challenge--well think again. Not only do we act in this show, we tap dance, pantomime, harmonize, and moooo! It's a lot of hard work on the farm, but it's extremely rewarding. This process has been such a great learning experience for me and I cannot wait to put it in front of an audience!
I've been a theatre lover since I can remember. I started acting at the age of eight at Youth Theatre at the U, and now I am a musical theatre major at Weber State University. This is my love and my passion, and I can't think of a better way to spend the holidays than sharing my love of theatre with these young audiences!
The exciting thing about Click, Clack, Moo is even though it's a children's show, there is truly something for everyone. My character is the rebel cow, and she gets her mischievous start in the story after reading Animal Farm by George Orwell. She also fights for "fair pay for a fair days work" and "no taxation without representation". This show will undoubtedly have you laughing, smiling, and leaving the theatre with a tune in your head. Don't miss this show, it's truly a joy to work on; and who wouldn't want to see singing and dancing cows!?