I'm gonna level with you here. I sat down at my computer with the intention of writing the great American 'Voyeur' blog. Seriously. I'm talking a real kick ass, grab you by the balls, and haunt your thoughts for hours, possibly even days kind of blog. I discovered something though, very quickly. Somehow, some way.... I'm not that great of a writer. It's a terrible thing to come to terms with, I mean,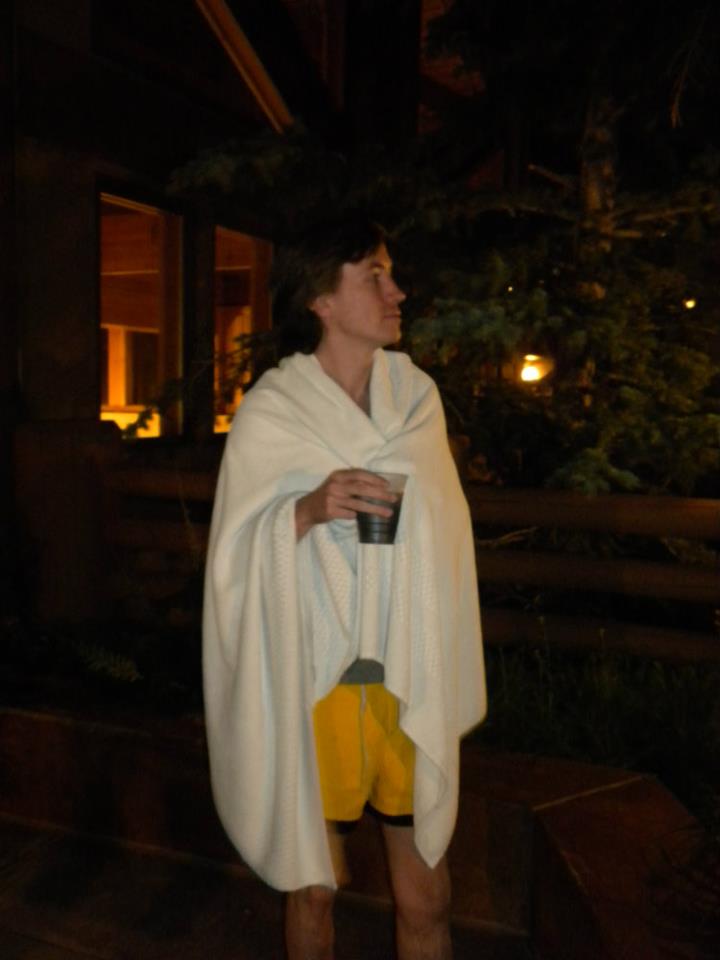 I wanted to be a writer growing up. I never wanted to be an astronaut, or a ninja, or a nuclear physicist, I just wanted to be a story-teller, and also I kind of wanted to be a ninja.
If I'm being honest it was mostly movies and television that fed into my addiction to story-telling at an early age, that just goes without saying. But I had role models. I had artists who enabled my seemingly impossible dreams.
First there was Van Gogh, who made me want to paint my stories. His art made me want to fall in love, have my heart broken, and then cut my ear off, or a finger or something, and send it to the one who'd wronged me, and then... I don't know, paint that story.
Then there was Michael Jackson, he made me want to dance my stories. He made me want to express emotion and character without words, and not be afraid to vigorously grab my crotch in public.
Then there was Ben folds, who told stories so eloquently and honestly through song, I was certain my stories could only be heard in that medium and I wanted to sing my stories in every venue in the world (My band has played at almost a fifth of the venues across the Wasatch front, so we're getting there).
And then there was the theatre. I recall seeing live theatre as a child intensely. I remember almost every detail of every play I've ever attended. Honestly. The theater was and is unlike any form of story telling I know. Let me try and explain that. When I look at a painting the artists story is left up to my interpretation. It is also permanent; I can not effect it in any way. I can only observe it, appreciate it, and ponder it. A song is the same way. Theatre, however, is alive. Literally. I mean think about it, live performance is literally the only form of art that is conceived, grown and developed, then has a life in front of an audience, and then dies, never to be seen in that incarnation again. Wanna see my Mom in "Footloose:the Musical" at the Draper Historic Theatre in 2001? Too bad, you can't. No one filmed it.
So anyway, I was all in love with theatre and I wanted to tell my stories on stage. And somehow that's kind of what I do now, probably because I never grew up and realized I wasn't going to be a writer/actor/dancer/painter/ninja, and just got a "real job". But it's great, I love my job! I tell stories written by other people that always seem to somehow or other have personal relevance (especially when it comes to voyeur). And I'm really happy I don't have to write those stories, too, because that seems like it would be really, really hard. But I feel lucky to have my dream job, in my dream medium. So that's pretty good.
What else?... What else?
Oh yeah, so then there was my high school creative writing teacher Holly Simonsen. We pretty much only wrote beat poetry in her class for a whole year, and I'm fairly certain that's when I lost any chance of ever becoming a decent writer. My regard for grammar and sentence structure went out the window, and I wanted to hurriedly tell all of my stories in confusing free association poems that didn't rhyme, and used very few of the standard tools of conventional poetry. It was a really great class.
So in honor of the actual topic of this blog, SATURDAY'S VOYEUR 2012!!! Opening worldwide (in salt lake) JUNE 29!!! And in honor of Holly Simonsen, here is a poorly written poem about Saturday's Voyeur 2012.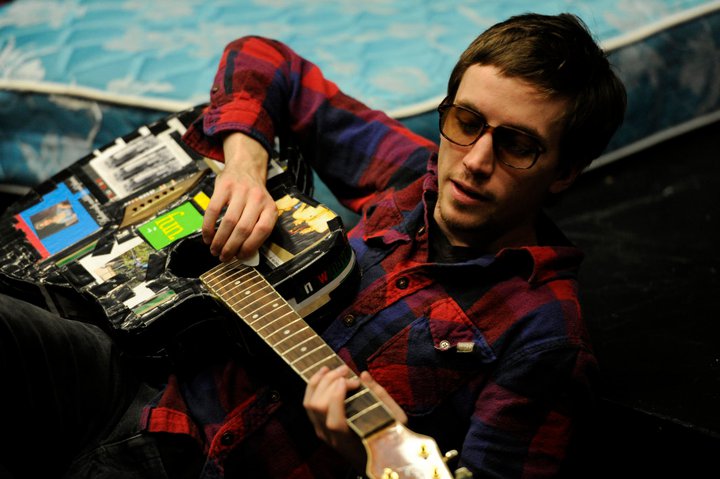 collaborate job doers
collaborate and build
it should be fun
it should be collaborative
and fabulous
and beautiful
and energized
and compelling
and collaborative
and bendable
and stunning
and nearly perfect
but the furthest thing from perfect
if it is ever perfect
it will cease to be theatre
Well there you have it. My life in a nutshell. Wait a minute, did someone just accidentally write the great american blog?...Nope, I just re-read it. Definitely not. Well, I hope you enjoyed it anyway. And serioiusly, come see Saturday's Voyeur because it is theatre for you, and about you that changes year to year to speak to you directly and currently. There's nothing else like it in the state of Utah. It rocks. Also there's lots of Mormons in the show this year, and that's always a good thing.
TIckets for Saturday's Voyeur 2012 available online and in the box office.