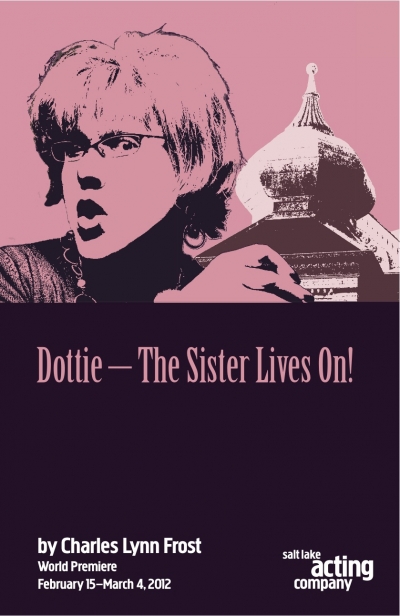 By Charles Lynn Frost & Christopher R. Wixom
Extended again until March 18, 2012 | World Premiere
Director Robin Wilks-Dunn
Starring Sister Dottie S. Dixon
An activist Mormon mother of a gay son, Sister Dottie loudly and proudly welcomes us into her "Spanish Fark" life as she deals with love, loss, sex tapes, and casserole recipes. In her new play directed by Robin Wilks-Dunn, Sister Dottie weaves in and out of direct contact with the audience and her BFF, Dartsey, exchanging hilarious stories and touching life lessons. Through the use of multimedia, but also through real human connection, DOTTIE – THE SISTER LIVES ON! will take audiences on an unforgettable journey.
Friday, March 16 @ 7:30 pm
Saturday, March 17 @ 7:30 pm
Sunday, March 18 @ 1 pm and 6 pm
All performances are sold out. Thank you for your tremendous support!