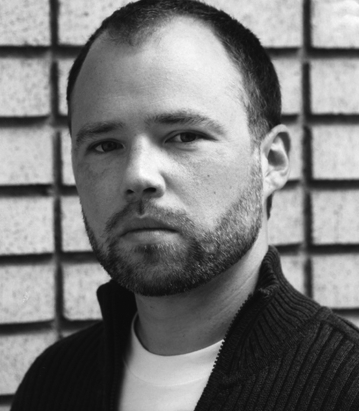 Who's Who
DANIEL BEECHER (Performer) is happy to be returning to SLAC, where he was last seen in THE CARETAKER. He's also done several readings at SLAC, and played Antoine in AN EMPTY PLATE IN THE CAFÉ DU GRANDE BOEUF. Dan attended the University of Utah's Actor Training Program. While at the U, Dan played in SUMMER AND SMOKE, THE MERCHANT OF VENICE, A LITTLE NIGHT MUSIC, A MIDSUMMER NIGHT'S DREAM, and what feels like innumerable other parts, mostly in the Babcock Theater. Elsewhere around town, Dan has been seen in A VIEW FROM THE BRIDGE, ROSENCRANTZ AND GUILDENSTERN ARE DEAD, KING LEAR, MACBETH, THE THREE MUSKETEERS, and PETER PAN (in which he played Nana the dog and the crocodile- favorites) at Pioneer Theatre Company. He was in Salt Lake Shakespeare's productions of AS YOU LIKE IT, ROMEO AND JULIET, TWELFTH NIGHT, and played both Banquo and Macduff in MACBETH. Other local credits include ROMEO AND JULIET at Pinnacle Acting Co, and DIRTY BLONDE with Utah Contemporary Theatre. Outside of Utah, Dan studied at the Chautauqua Institution in New York. Film and television credits include Incident at DARK RIVER with Helen Hunt and Mike Farrell, and several independent films including VAPID LOVELIES, which he also helped write and associate produced, and which was accepted into several film festivals internationally.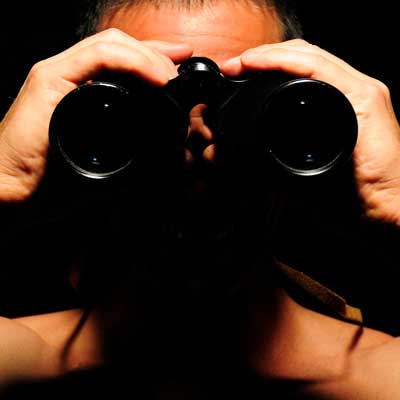 STEPHEN BROWN (Creator, Performer)Stephen began his training at high school dances. He was too terrified to move or talk, so he would lean against a wall and act hep. Rewarded by this posing technique, he slid into professional ranks, performing with diverse modern dance companies in New York and the West including Mark Morris Dance Group, Repertory Dance Theatre and Ririe-Woodbury Dance Company. While in New York, Stephen graduated from Columbia University, Summa Cum Laude. At Columbia, he studied molecular genetics underprofessor Marty Chalfie who was hot on the trail of research that would lead to a Nobel prize 17 years later.
In 1997, Stephen formed SB Dance, a nonprofit and tenant at Salt Lake County's Rose Wagner Center. At SB Dance, Stephen has created over 15 evenings of diverse work--from pure dance to dance/theater to musicals to straight theater—and received generous support from public programs, foundations, corporations and many individuals. As a director, his guiding philosophy goes like this: hire really good people, exhaust them with half-bent ideas and they'll eventually do great work just to get you out of their hair.
Stephen has received a couple of awards. City Weekly recently knighted him a pioneer of the Utah alternative scene. He is married, has two daughters and lots of family here in Salt Lake. If you're at one of his shows and sitting next to an older woman who keeps saying "Oh God", that's his mom.
TRACIE MERRILL (Performer) Tracie has performed locally as well as regionally, including various Shakespeare companies. Salt Lake credits include Pygmalion Theatre's STOP KISS, Plan-B's SLAM and DI ESPERIENZA, SLAC's ICE GLEN, an early rendition of POETRY OF INTERIORS and Hale Centre Theatre's RAINMAKER. Other favorites include Rosalind (AS YOU LIKE IT), Aphrodite/Psyche (METAMORPHOSES) and Marquise Therese (LA BÊTE). A proud member of AEA, Tracie has an MFA from UT-Knoxville, a diploma from Weber-Douglas Academy, London and a BA from UNC-CH.
CAROLYN "WINNIE" WOOD (Director) Has had a long and complicated career in Performing Arts of all sorts. In 1976 she began a long association with Repertory Dance Theatre. She was a founding member of Dance Theatre Coalition and wrote and performed radio comedy for DesertAire heard on KRCL for ten years. She has acted and danced in, directed, choreographed and produced a huge variety of productions in the Salt Lake area for almost 35 years. She served as president of the Performing Arts Coalition that was instrumental in the completion of the Rose Wagner Performing Arts Center and in 2001 was a recipient of the Mayor's Artist of the Year Award. She worked with Crispin Glover on two films that premiered at the Sundance Film Festival, one in 2005 and one in 2007. For the last ten years she has been on the faculty of the Wasatch Academy, recently named Best in State Utah 2010, teaching theatre and film and serving as Head of Fine Arts. She lives in Mount Pleasant, Utah with her husband Bob and a big, white cat named Prince Charming.
More...